Vacation rental houses in Denver
Book unique vacation rental houses, apartments, and more on Airbnb
Top-rated houses in Denver
Guests agree: these stays are highly rated for location, cleanliness, and more.
Private room in Denver
Cozy Base in Vibrant Family Home (1 or 2 bedrooms)
Enjoy a cozy, private guestroom in the basement of our spacious family home. With plenty of space for 1 or 2 & private bath, you'll have a warm welcome from your hosts & two whole floors separating you from the bedroom of our 10 year-old twin boys. Woohoo! (Please note: We also have a second bedroom with a queen bed that can be added if your party needs it. Cost is 10% less than 1st bedroom, bathroom is shared with 1st bedroom, though not with our family. Please ask in your message!)
Private room in Denver
Clean, High End, Self-Chck, I-25 & 36,Queen R4
Sorry we cannot host guests who have any negative reviews. Large private room in upscale home with high end furnishings, in room sink. Comfy queen bed. Decorated to make you laugh. Hosted by Tom and his partner, Tifani. Central location, within a mile of I-25, Hwy 36. Kitchentte with fridge, sink, microwave, coffee pot. No smoking or marijuana or vaping anywhere on the property. Easy parking. Recent review: "As a solo female traveler I felt super safe staying here!"
Home in Baker
2 Bedroom Historic Baker Row Home
Originally built in 1890, this shotgun style row home has an open kitchen/living room with sofa bed, bathroom, two bedrooms (queen beds), washer dryer, private backyard, and off- street parking available. Walking distance to shopping, restaurants, bars, Santa Fe Art District, music venues, Convention Center, Performing Arts, Museums, breweries, dispensaries, coffee. Enjoy Broncos Football/Rockies within 3 miles.
Where to stay in Denver
Locals share their top neighborhood recommendations to help you find the one to call home for your trip.
Stay near Denver's top sights
Denver Art Museum
Art Museum · 483 locals recommend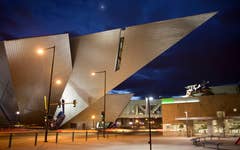 A wide variety of art displays for adults and children alike! Includes Western art/artists which you may not see in other venues. A good stop if you are Downtown or in need of an indoor activity during your stay. Convenient parking garage next to it. Check out their website for more details.
Rodney & Sharon
· Littleton, CO
Denver Zoo
Zoo · 271 locals recommend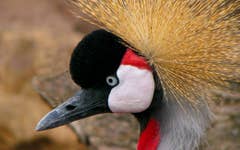 Lions and tigers and bears – and so much more, on lovely grounds make the Denver Zoo one of the most popular zoos in America. Go underwater with polar bears at Northern Shores, or eyeball-to-eyeball with a gorilla in Primate Panorama. Predator Ridge recreates the plains of Africa with a pride of lions, while Tropical Discovery is rainforest teeming with crocodiles and gila monsters.
The Home Store
· Lakewood, CO

Tips from Denver locals
Get advice about the city from the people who know it best. Local hosts share their tips and recommendations for travelers like you.
"Layers! Welcome to colorado, where we can have 40+ degree shifts throughout the day and we can go from sun, to rain, to sun, to lightening, to snow....all in the same day! bring layers that you can easily put on and take off throughout the day."

Steven And Rose

Lives in Denver

"Bring sunglasses and a water bottle The sun is bright and the altitude will get you (especially in the mountains), so drink lots of water."

"Bring lots of layers! The weather in denver can change quickly and gets cool in the evening."
What's the best way to get around?

"If you are here for skiing, check goi70.com for traffic info If skiing on a weekend, in general, leave before 7am to avoid the worst traffic on i-70, and leave the resort before 2 or after 5 (get dinner). weekdays are much better. make sure to have or rent a car with 4 wheel drive or at least good snow tires!"

"Local transit The local lightrail station is at 10th and osage. very convenient for getting around the region. there is also a b-cycle station right outside the building. i use it all the time, but pay attention to rates. can get expensive"
"Altitudes effect on alcohol There are lower oxygen levels at higher altitudes, which can impair the ability to metabolize alcohol, leading to quicker absorption and enhanced intoxication (in layman's terms, you may get drunk faster and have worse hangovers). drink lots of water!"

Steven And Rose

Lives in Denver

"Drink lots of water! You are in the high desert and at high elevation. drink lots of water (more than you normally would closer to sea level). if you start getting headaches, nausea, or dizziness, it could be due to the altitude.....take a break, sit down, and drink lots of water."

Steven And Rose

Lives in Denver
What are some local customs?

"Drink extra water to avoid altitude sickness Being a mile above sea level means that you need to drink extra water to stay hydrated and feeling well!"

"You can bring your own food to breweries All breweries in golden allow you to bring in your own food, if you so choose. many offer food trucks and/or their own bites too."

Steven And Rose

Lives in Denver
A city whose skyscrapers are dwarfed by the surrounding Rocky Mountains, Denver is an ideal getaway for visitors who don't want to choose between wilderness and city. Denver's past as an Old West boomtown is still present, especially in such historic neighborhoods as Larimer Square, alongside the free-wheeling spirit of a vibrant art scene and new tech energy. Denver makes it easy for you to take a morning hike in the mountains before an afternoon of shopping in the Cherry Creek neighborhood, or to follow a tour of the Denver Art Museum with samplers at a nearby craft brewery. There are plenty of bike trails and parks such as Sloan's Lake to explore within the city limits, as well as outdoor shops that can supply you with skis or snowboards for an excursion to Colorado Ski Country.
---
When is the best time to stay in a vacation rental in Denver?
One of the sunniest major cities in the United States, Denver sees only around 80 days of precipitation a year. Spring and fall are cool but comfortable, and temperatures regularly rise into the 80s and 90s Fahrenheit in July and August.
Nighttime temperatures dip below the freezing point starting in November, but during the day, the city's winter is relatively mild, averaging in the 40s and 50s. Denver sees a lot of snow during those months, but it doesn't necessarily stick around — you have to go higher into the mountains for snow sports. No matter what season you vacation here, when you're outdoors slather on sunscreen and wear sunglasses.
---
What are the top things to do in Denver?
City Park
Families with school-age children can easily spend an entire day in this 330-acre park, which offers wide expanses for picnics and running. And kids can explore the wonders of the Earth as well as outer space at the Denver Museum of Nature and Science.
River North Art District
Once a swath of crumbling warehouses, RiNo has become the most colorful neighborhood in Denver — literally. You can spend hours wandering outside admiring the multistory murals, or popping into art galleries and boutiques. The art scene here has attracted cafes, food halls, restaurants, and bars, which keep the neighborhood lively well into the night.
Rocky Mountain National Park
Just 90 minutes from downtown Denver is one of the country's most spectacular wilderness areas. More than 300 miles of trails wind through, and up, the mountains and around the shores of more than a hundred lakes. In the summer, you can stay in your car to drive along Trail Ridge Road, high above the treeline, or hike up to the alpine meadows where elk graze. (Keep in mind: The park charges a per-vehicle entrance fee.)