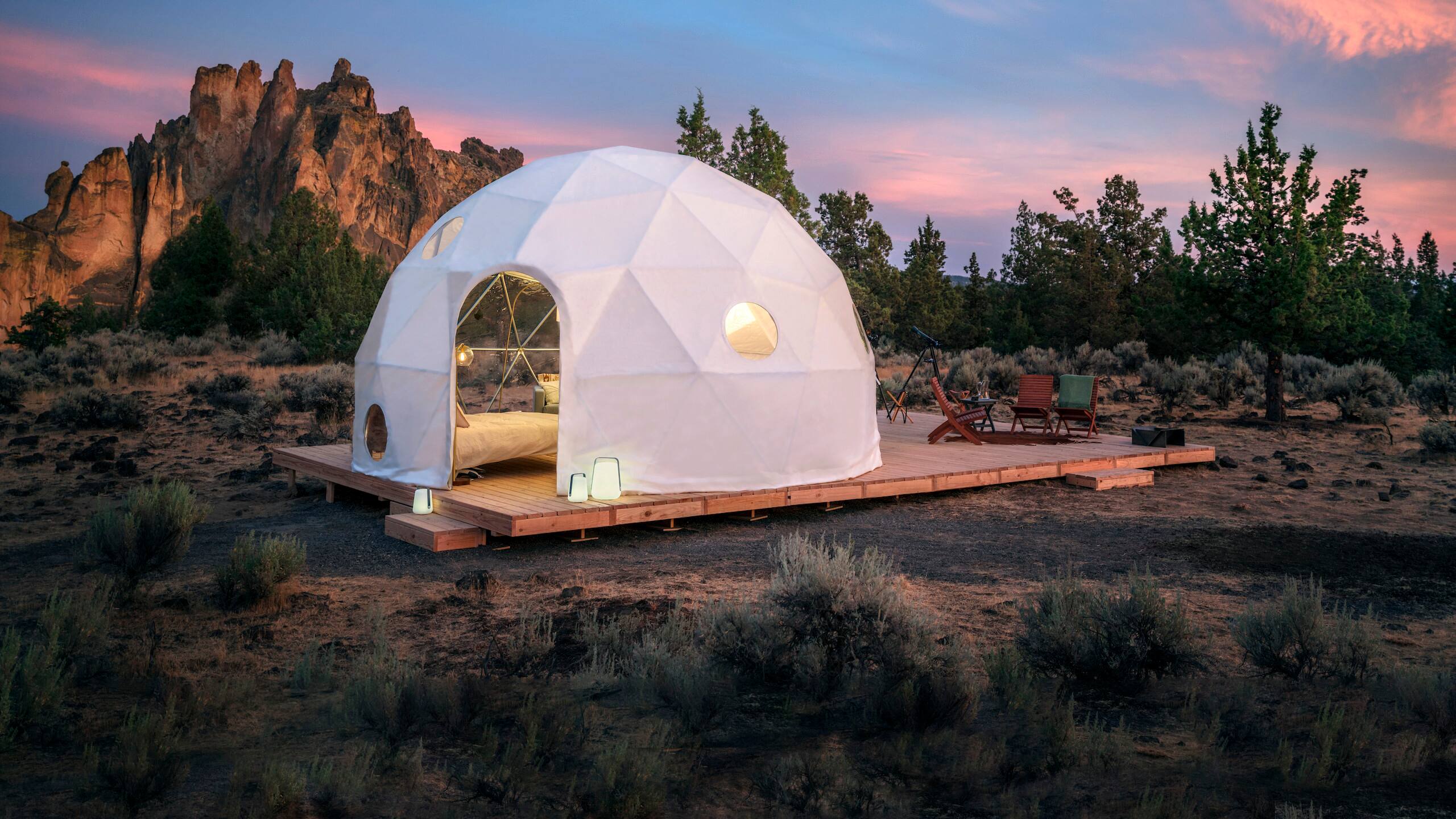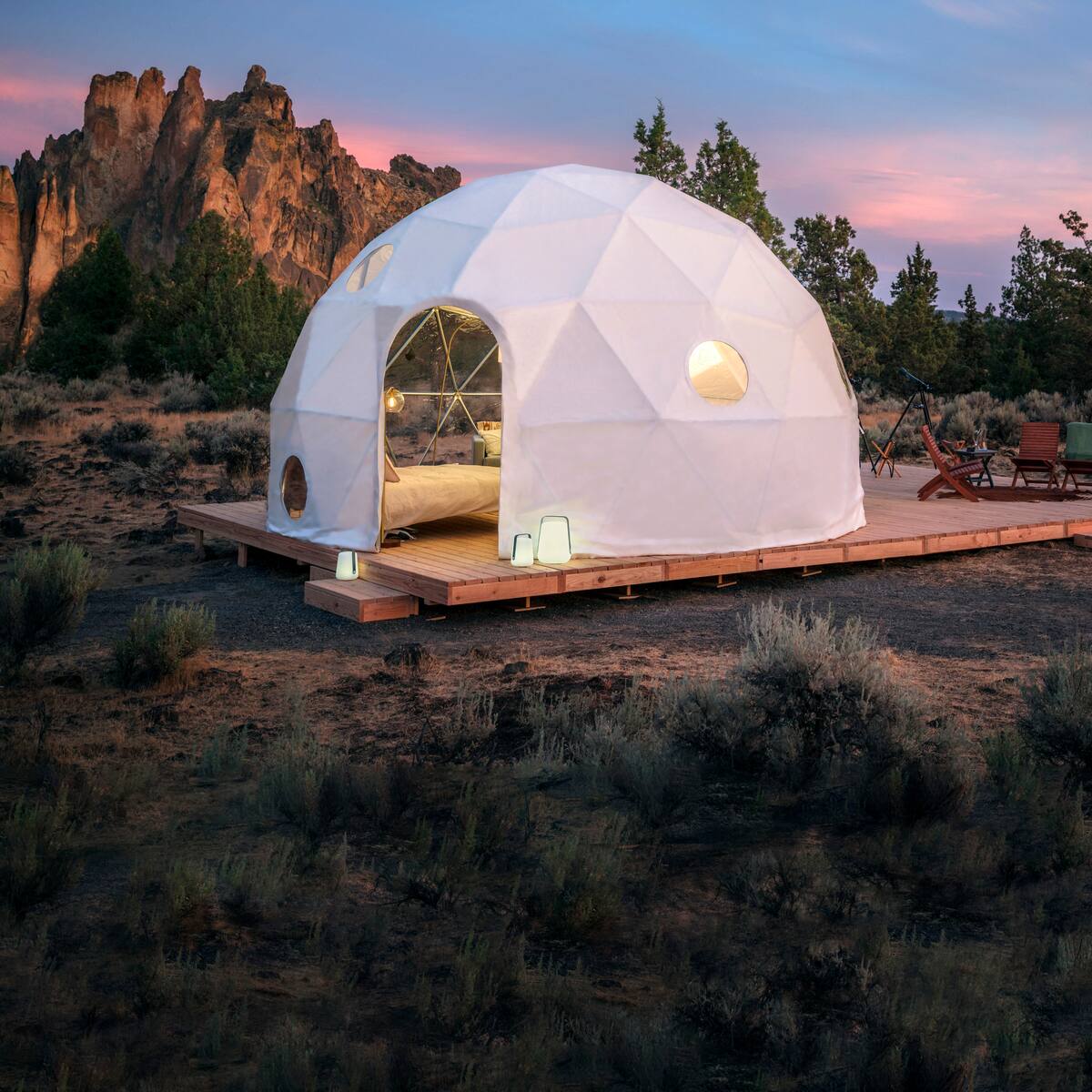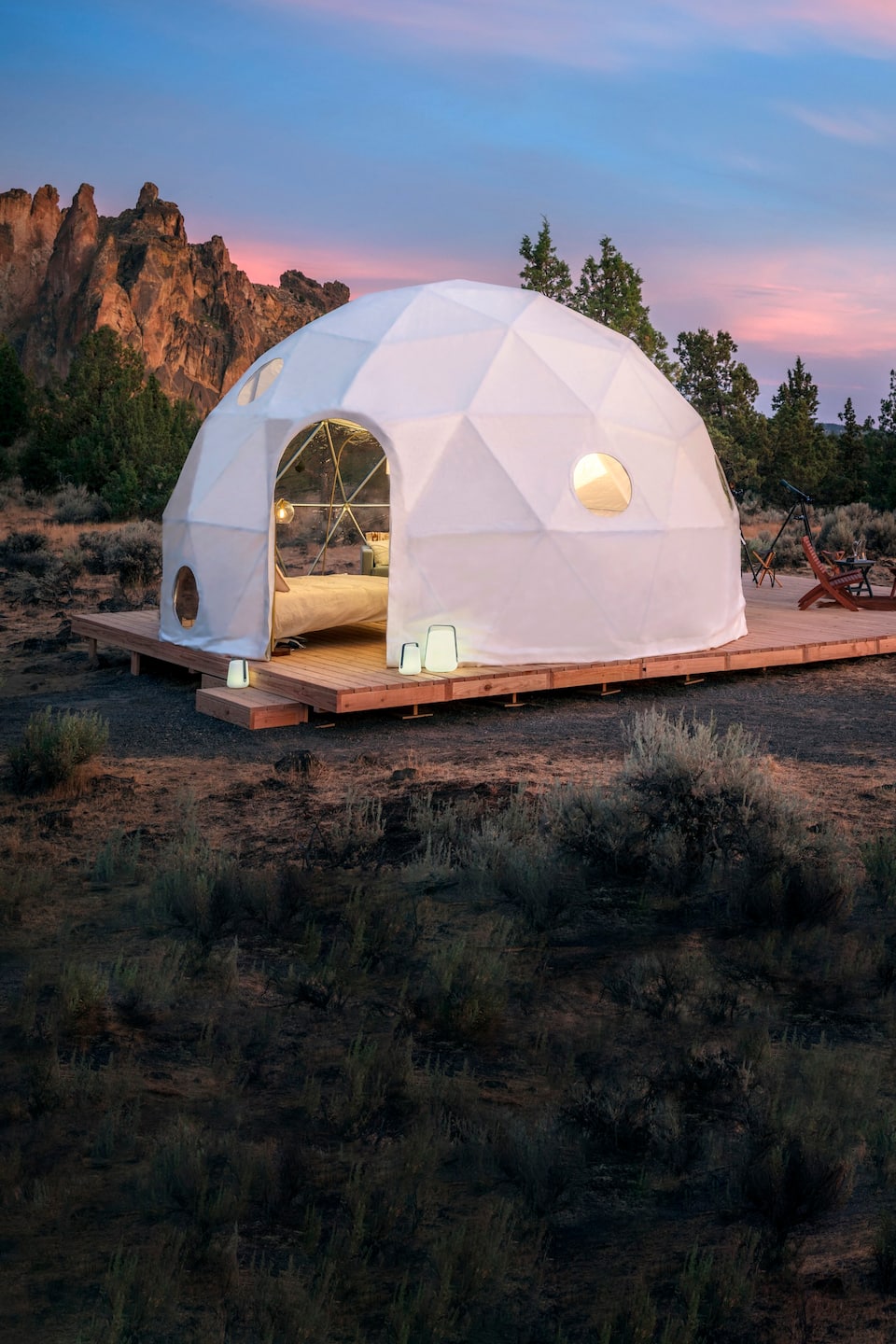 GLAMPING RENTALS
Unique Stays on Airbnb: Glamping
Wishlist-worthy glamping stays
From an airy dome tent on a Catskills farm to an off‑the‑grid compound in the Mojave Desert, these popular glamping sites bring a little glamour to the great outdoors.
Get comfy at these top-rated glamping stays
People love these highly-rated stays for their location, cleanliness, and more.
0 of 0 items showing
Be the Happiest Camper
Be the Happiest Camper
With glamping, you get the best of both worlds — all the ruggedness of camping while having all your creature comforts met (think comfy mattresses, a real shower, and enough kitchen essentials to satisfy a chef).
Meet the Airbnb Hosts and their glamorous hideaways where you can hit the pause button on life: Soak in an outdoor tub on a rural farm in the English fenlands, cook in style at a charming caravan in southern France, or lounge in an egg-shaped tent in the mountains of rural South Korea. Just don't forget to pack a decent camera: You'll want to capture these custom-built homes as picturesque as the landscapes surrounding them.
Read the full article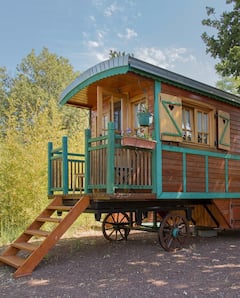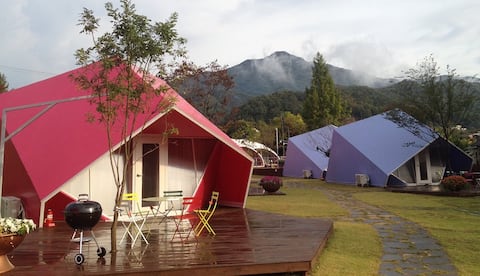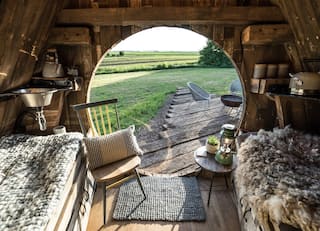 Glamping rentals near and far
Explore popular glamping destinations.
11K+ glamping stays in the US and counting
From hot tubs to AC, find the amenities you need.
Desert glamping stays on Airbnb
The glamping rental of your dreams awaits.
0 of 0 items showing
Choose from millions of unique stays—anywhere you want to go.