Treehouse Rentals
Treat your inner kid to a home in the trees
Wishlist-worthy treehouses
From a midcentury modern retreat in Aptos to a lush rainforest hideaway in Volcano, Hawaii, get a bird's‑eye view from your very own treehouse.
Branch out at these top-rated treehouses
People love these highly-rated stays for their location, cleanliness, and more.
0 of 0 items showing
Make Your Home in the Trees
Make Your Home in the Trees
If a treehouse tugs at your imagination, you're not alone. From a tiny, cozy space all to yourself among the trees, nothing can disturb your peace — just the sound of raindrops hitting the rooftop or birds singing nearby.
Meet three Airbnb Hosts who can help fulfill your childhood treehouse fantasies with their sky-high homes. Fall asleep next to a living oak tree in a homey cabin in rural England, catch the sunrise over rice paddies from a glass house in Bali, or wake up to a bird's-eye view of the forest near artsy Huasca de Ocampo, Mexico. Get ready to embrace your inner tree hugger at one of these aeries.
Read the full article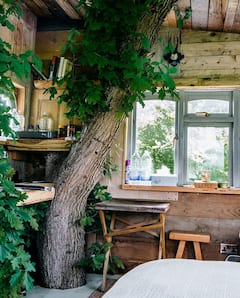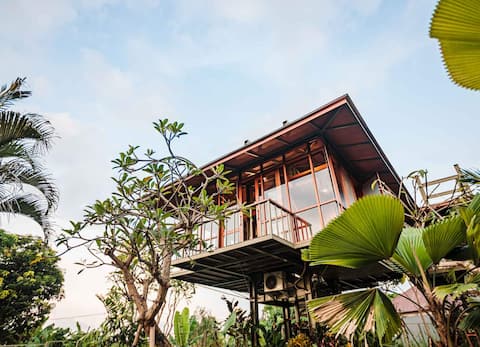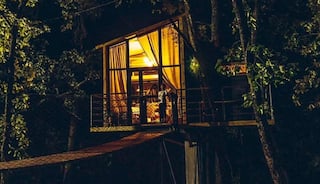 Treehouse rentals near and far
Explore popular treehouse destinations.
600+ treehouses in the US and counting
From hot tubs to WiFi, find the amenities you need.
Treehouses near water on Airbnb
Your dream treehouse awaits.
0 of 0 items showing
Choose from millions of unique stays—anywhere you want to go.