Airstream & Camper Rentals
Make your home on the road
Wishlist-worthy airstreams and campers
From a '70s caravan on an avocado orchard to a picture-perfect Airstream in Joshua Tree, buckle up for an unforgettable journey at these crowd-favorite campers.
Hit the road with these top-rated airstreams and campers
People love these highly-rated stays for their location, cleanliness, and more.
0 of 0 items showing
Home, Sweet Motorhome
Home, Sweet Motorhome
There's a sense of adventure you get from sleeping in a vintage camper — even though they're stationary, it feels as if you'll be whisked away at any moment for an unforgettable road trip.
After a glorious run, these three retired vehicles are thriving in their second lives as permanent homes in idyllic settings thanks to the creative visions of their Hosts. Sleep in a vintage trailer on an organic farm in Nashville, laze about in a converted horsebox in the meadows of the English countryside, or hop into a tropical-themed trailer in Mexico's wine country. Switch gears for a nostalgic time in one of these cozy dwellings on wheels.
Read the full article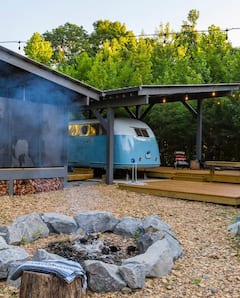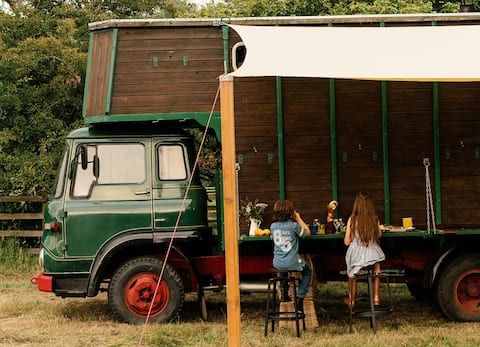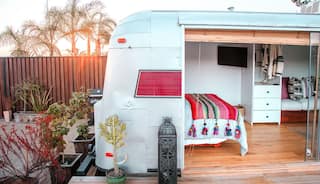 Camper rentals near and far
Explore popular camper destinations.
5K+ airstreams and campers and counting
From WiFi to hot tubs, find the amenities you need.
Airstreams and campers near national parks
Your dream camper awaits.
0 of 0 items showing
Choose from millions of unique stays—anywhere you want to go.