Unique Stays
Home, Sweet Motorhome: Three Campers That Bring the Outdoors In
Get to know the stories and Airbnb Hosts behind some of the most unique campers-turned-homes in the world.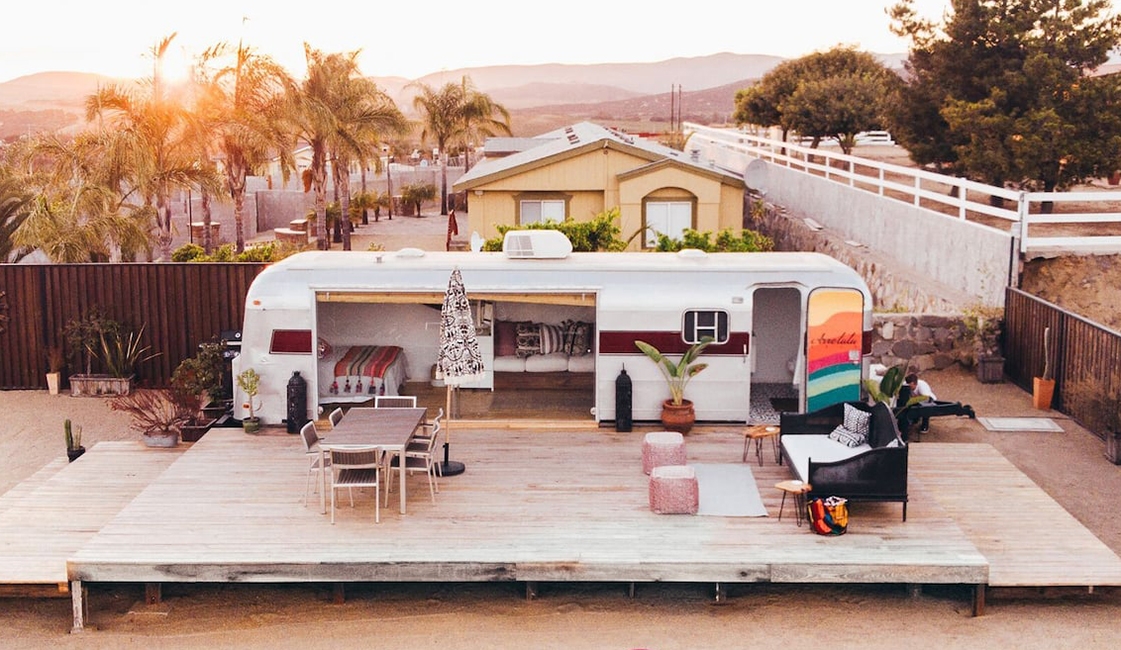 Campers and trailers may have been built for life on the road, but some vintage vehicles are so charming that design-savvy Airbnb Hosts are inspired to create stunning stationary homes out of them.
Meet three such small wonders: In Mexico's wine country, a 30-foot, aluminum-clad Silver Streak was given fresh interiors by a Hollywood production designer; 20 minutes from Nashville, home-grown produce is delivered to the doorstep of a retro-chic farm-stay; and for a truly rustic getaway, a converted horsebox near the border of England and Scotland is surrounded by historic castles, medieval ruins, and ancient woods. Each of these imaginative homes is a little piece of heaven on wheels.
---
The Mexican Silver Streak Trailer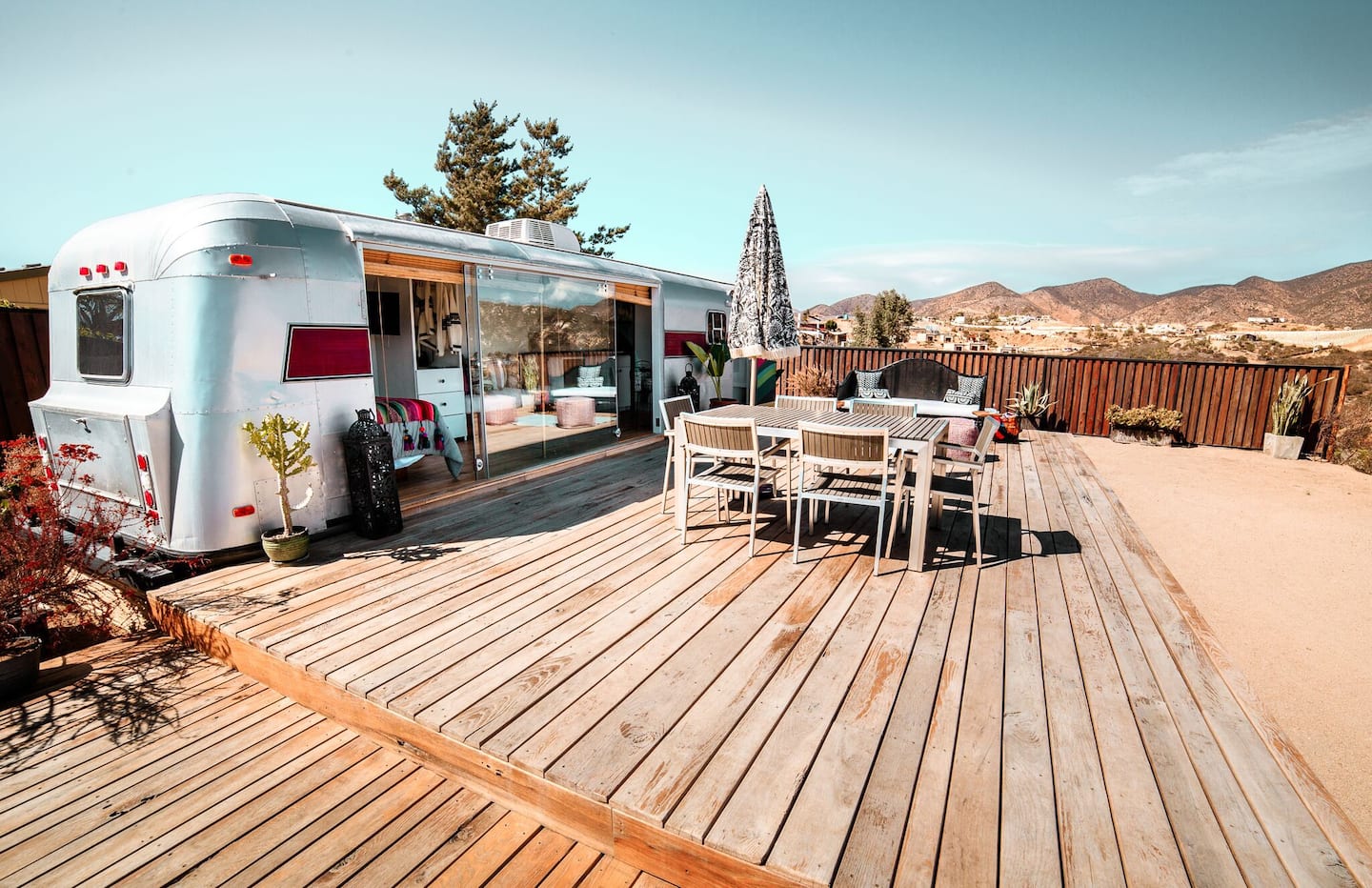 Photography by Lindsay Rivera
With unbelievable mountain views, tropical-chic decor, and easy access to some of Mexico's most celebrated vineyards and eateries, this gorgeously updated Airstream trailer is a dreamy home base for a long weekend of indulgence.
---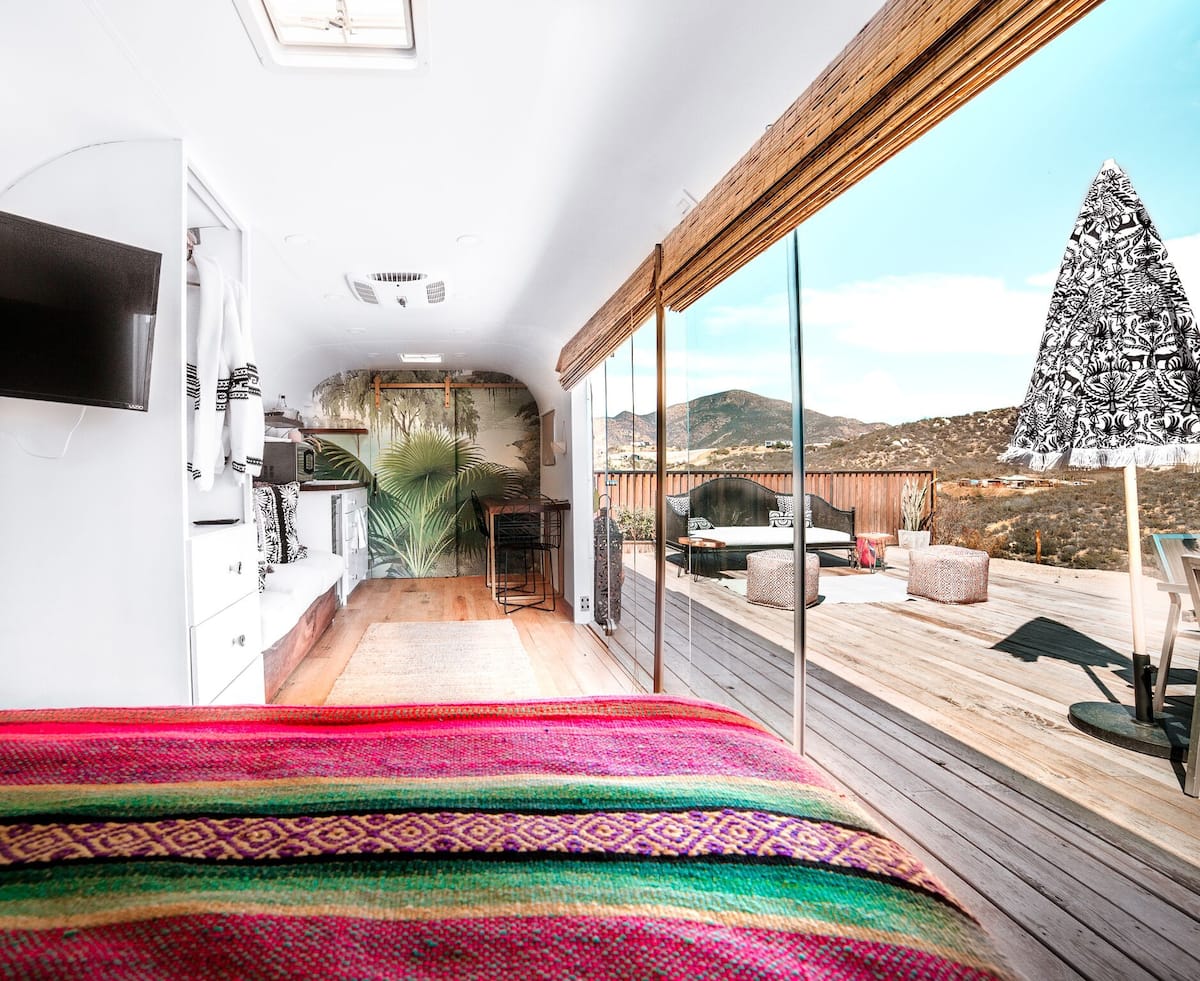 The Story Behind the Home
Superhosts Charisse Cardenas and Tony Perez met while working on film sets in Mexico. After buying some land together in Baja's wine country, they decided to transform the hillside into a glamping destination. "Because the property is so beautiful, we didn't want to disrupt the terrain or the view too much," Charisse explains. "A trailer seemed like the ideal option."
In 2017 they renovated their first vintage camper, with interiors by Charisse, a Los Angeles-based production designer, and the build-out done by friends. "The style is a mix of Baja and Los Angeles, just like us," she says of the decor, which mixes mod tropical prints with natural wood details and rainbow-bright serape blankets. In the years since, they've added two more accommodations to the hillside property, all of them with expansive decks, sliding glass doors, and fire pits.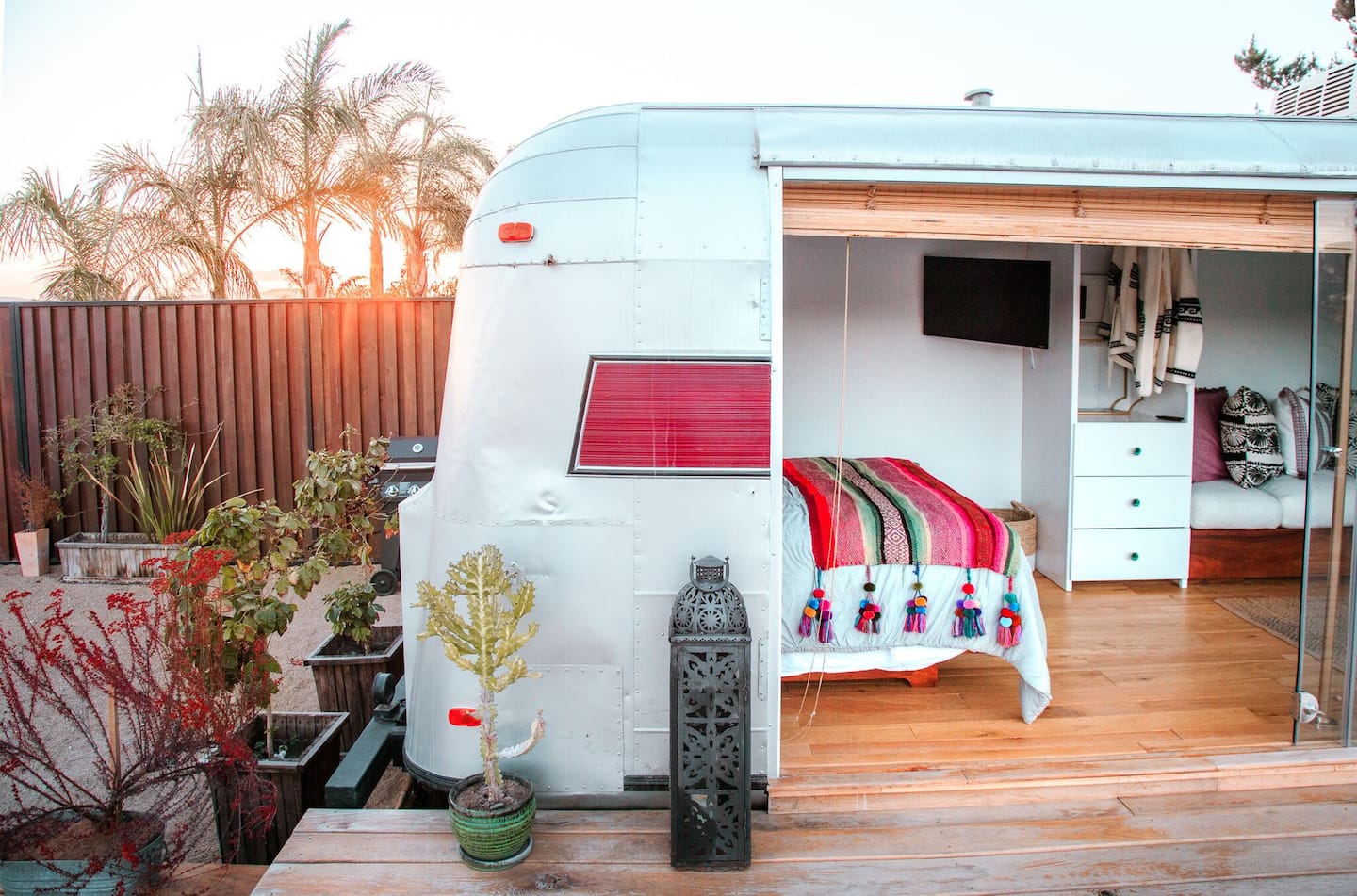 Standout Feature
"When I told Tony I wanted to put giant soaking tubs in the trailers he was like, 'What? That's nuts,'" says Charisse. "But they're by far my favorite thing. You can open the giant doors and it's like you're taking a bath outside, with the most amazing view."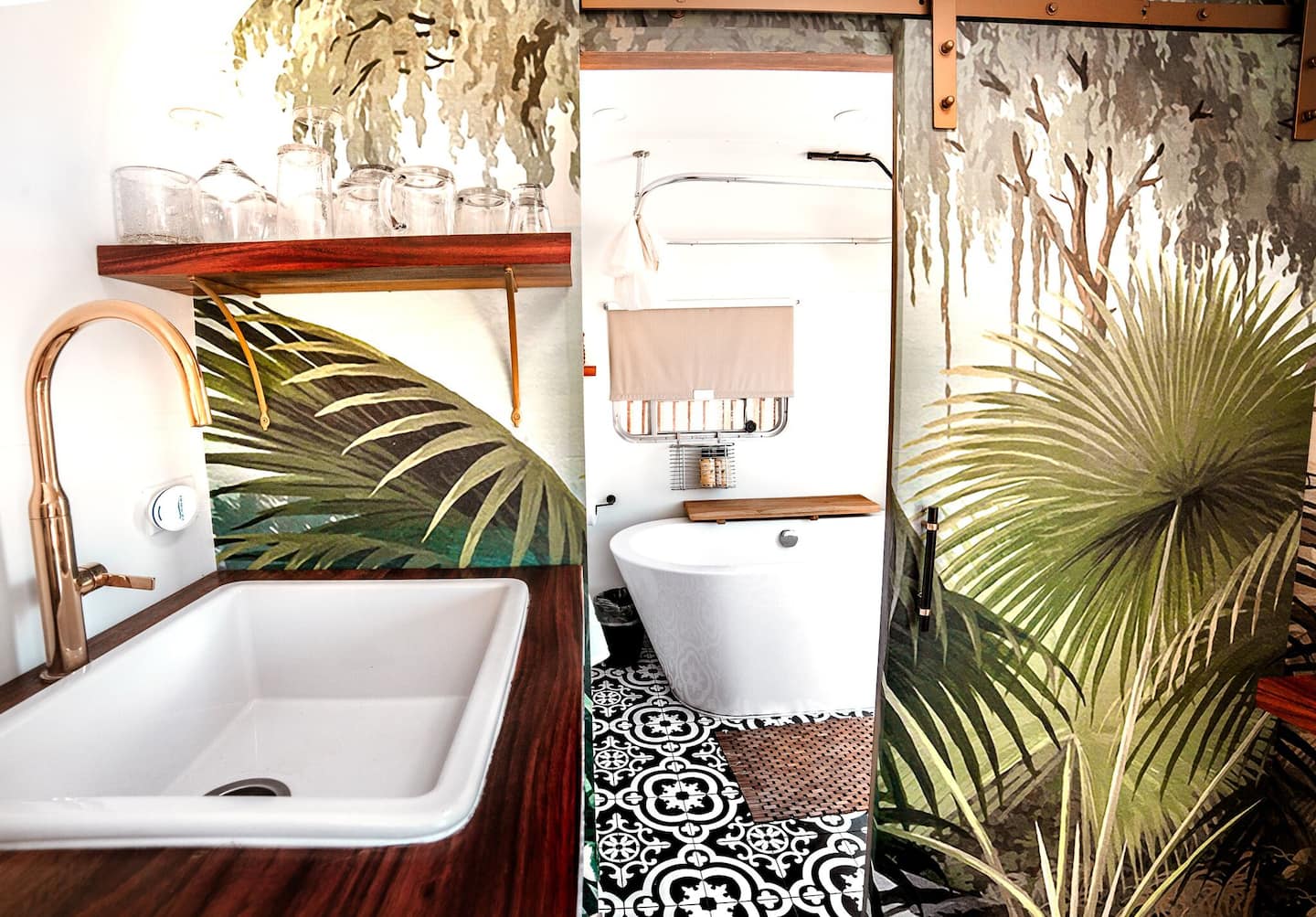 ---
Favorite Guest Memory
"We get a lot of birthdays, anniversaries, marriage proposals — all the happy occasions. A few guests have even hired local mariachi bands to come in from Ensenada, the closest city, which is about 15 miles away," says Charisse. "It's awesome because the music is, of course, great and the sound carries through the whole valley. It feels really magical."
---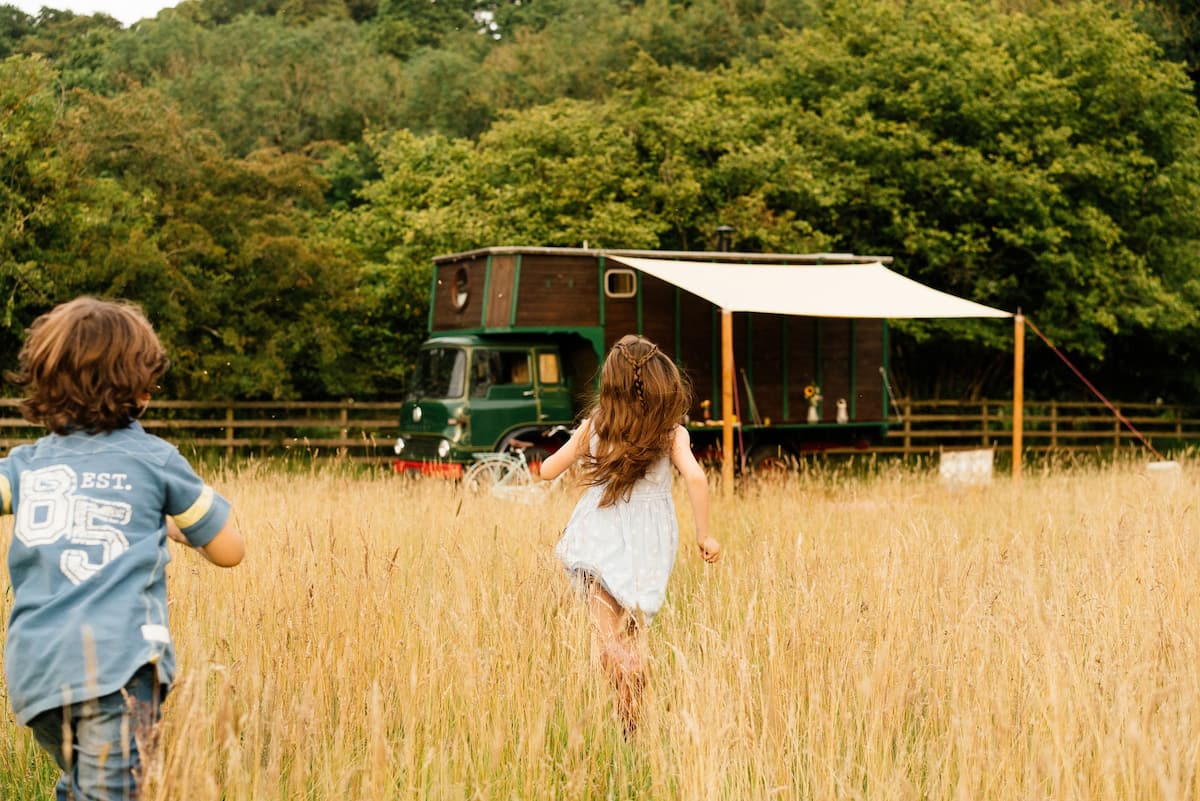 Photography by Rebecca Symm
What was once a bare-bones accommodation for a horse and its handler is now a cozy cottage-on-wheels parked down the road from a castle made famous by a fantasy film series.
The Story Behind The Home
"It was a combination of nostalgia and watching too many 'van life' videos that made me do it," says Northumberland-based builder and Superhost Ashton Symm of his decision to buy a 1964 Bedford TK Horsebox and convert it into a high-end glamping destination.
"These vehicles were very popular in the UK, icons of British transport really. The fire departments used them and the army too, but then they just disappeared. My family used to have one but we let it go years ago like everybody else. When I saw this one last year I felt compelled to buy it, and then fixing it up became my little project during lockdown."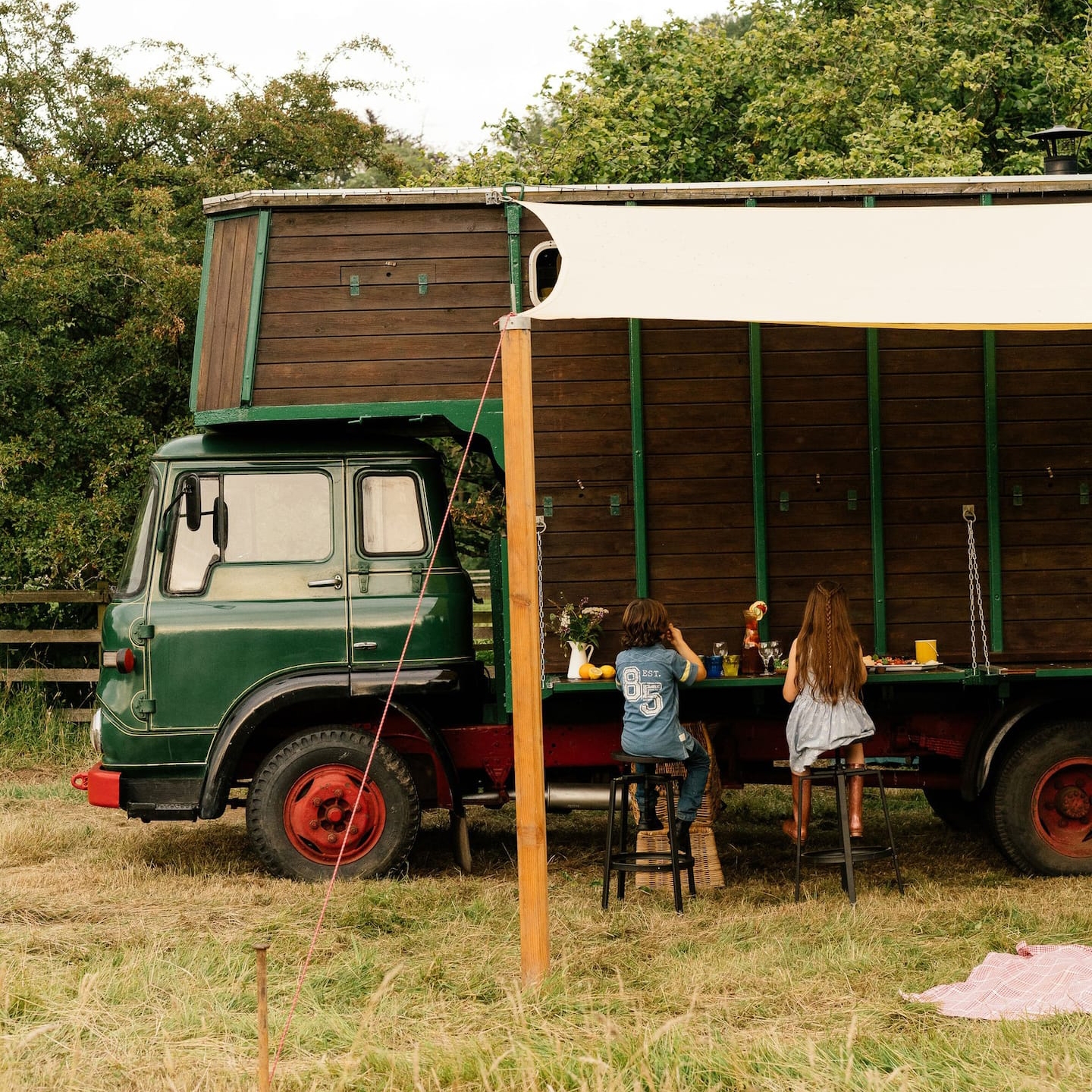 ---
Standout Feature
As sweet as the horsebox is — with fairy lights, upcycled vintage fixtures, and an outhouse that could actually be described as adorable — the setting is at least half the draw here. Parked in a seven-acre field on the Symms family's equestrian property, adjacent to a barn that Ashton and his father built themselves, it's surrounded by ancient woods and a host of historic wonders.
"A lot of people come to see Alnwick Castle," says Ashton, "but there are many other castles and ruins around here, too. Northumberland has more castles than any other county in England. Hadrian's Wall is about ten miles away, and a ten-minute walk from the horsebox is the old English market town of Morpeth, which was founded somewhere around 1080."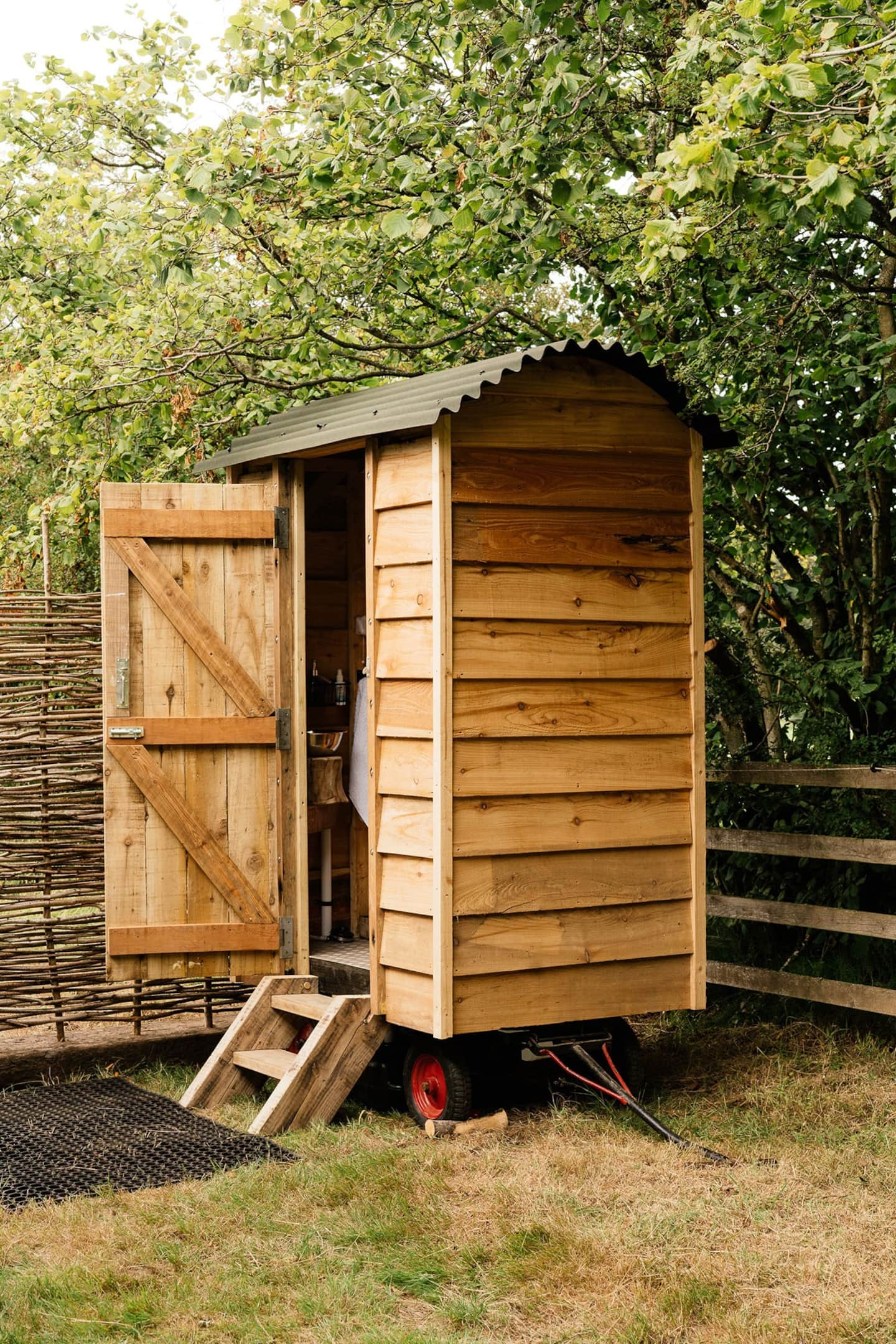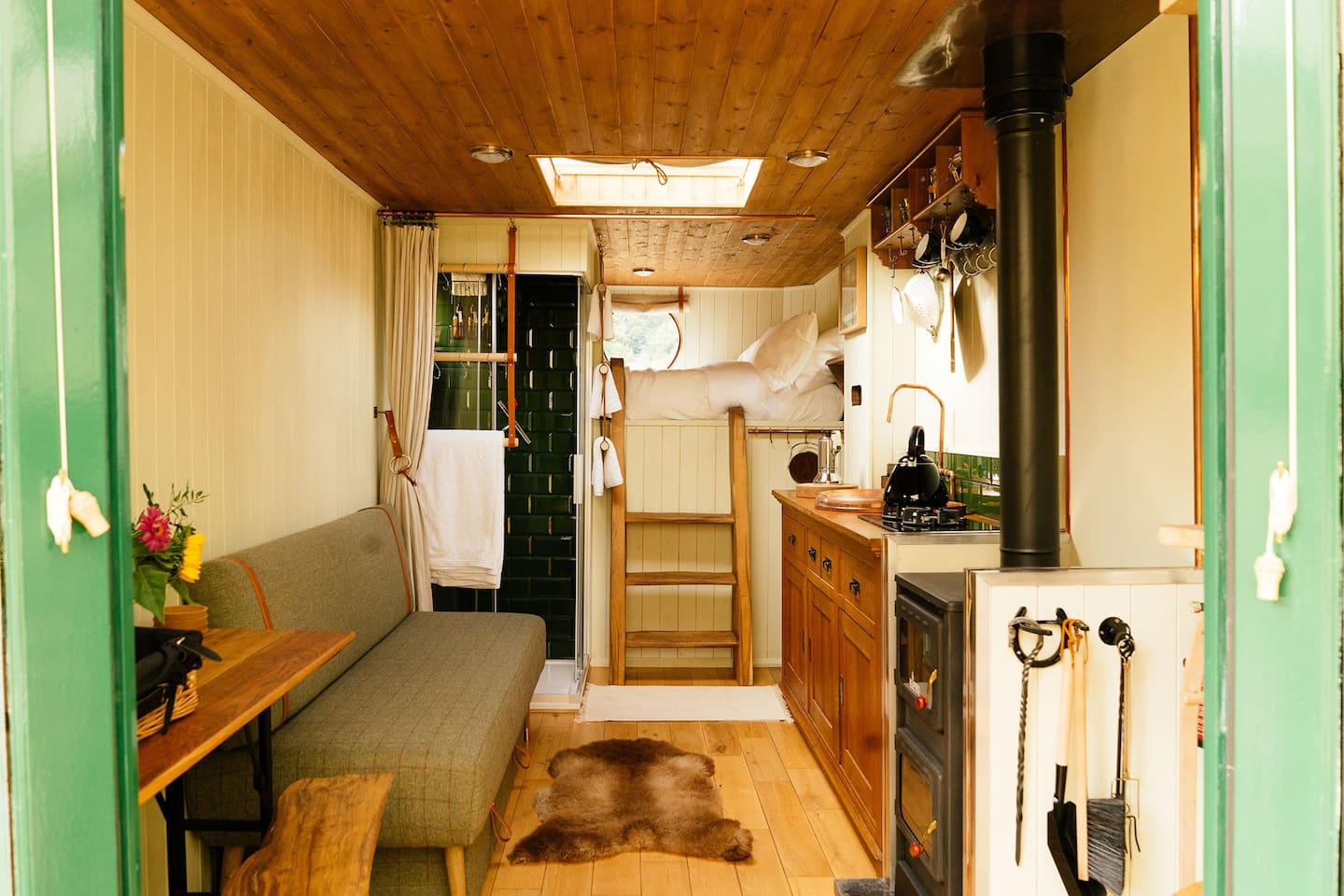 ---
Favorite Guest Memory
"We only opened in August and England went back into lockdown in November, so we haven't had a really good crack at the whip yet as an Airbnb," says Ashton. Still, there's already been an engagement at the horsebox, an overseas guest or two, and plenty of semi-local folks seeking a getaway during a stressful year.
"I'd say about 70 percent of our guests ended up being people who work for the National Health Service – doctors, nurses, ambulance drivers. Some work in the hospitals in Newcastle, which is just 10 miles away, and had some time off but needed to stay close just in case. They told me that this place felt like a real getaway, and I've been really taken aback and humbled by people's reaction to what I've created. You're never sure when you set out to do something what the reception is going to be like and it was overwhelmingly positive, so I was overjoyed."
---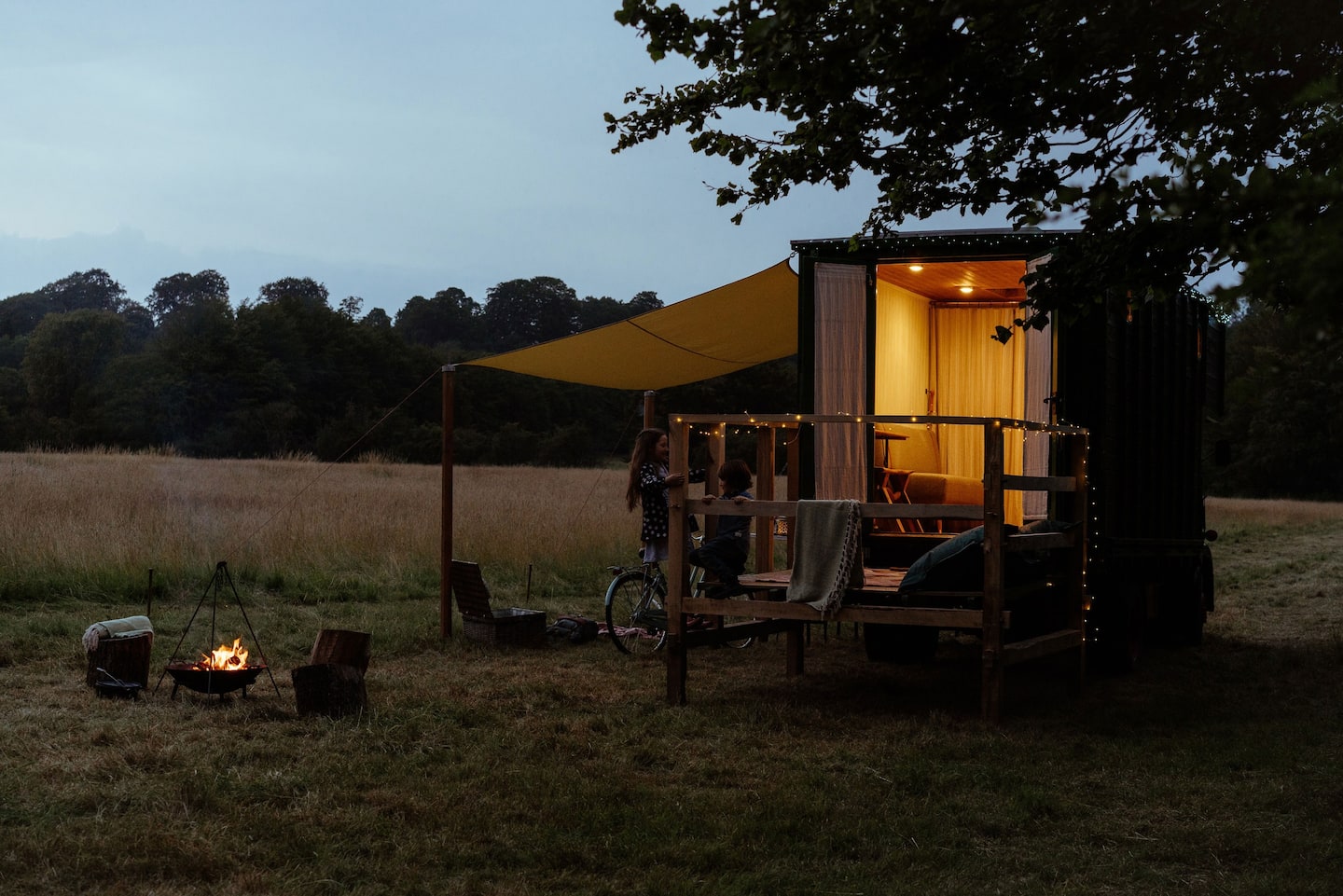 ---
The Tennessee Vintage Trailer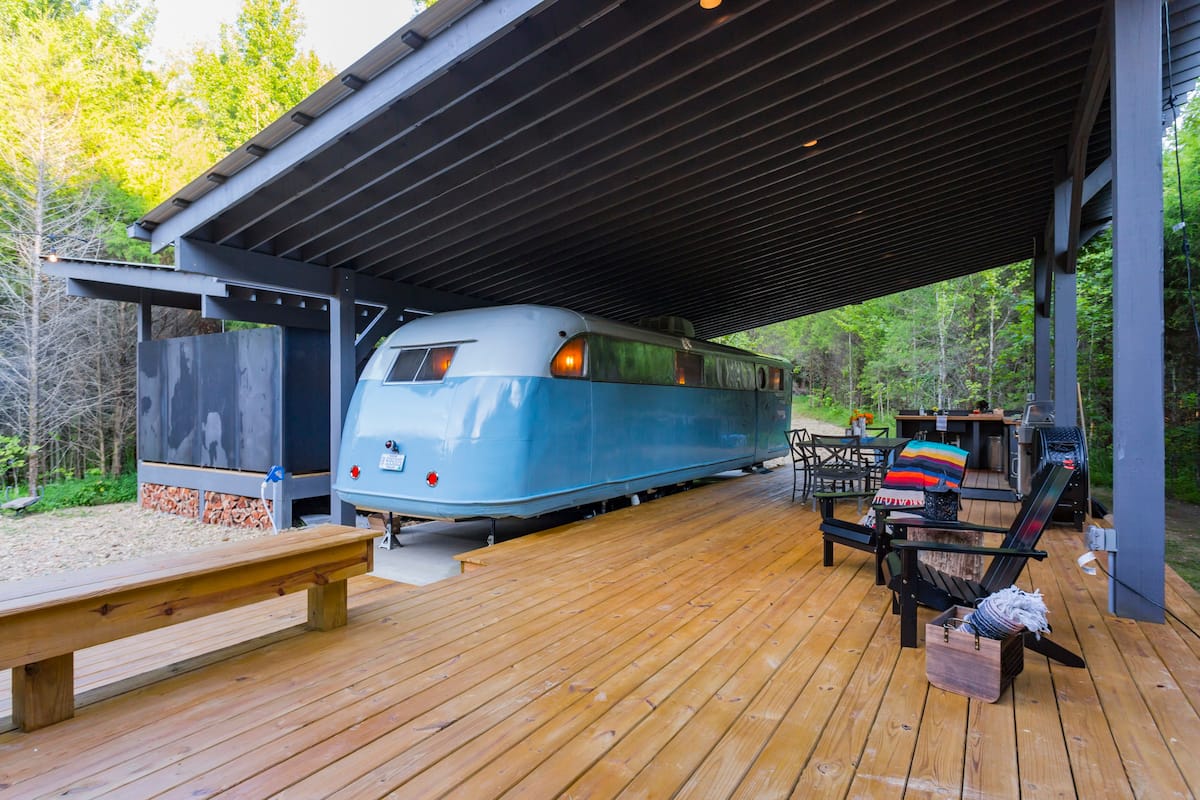 Photography by Brian McCord
Musician and Airbnb Superhost Brian Oaks and his wife, Stephanie, founded No. 9, their 40-acre farm outside Nashville, eight years ago. Today, No. 9 supplies some of the area's top restaurants and — thanks to the addition of a meticulously restored 1949 trailer — is also one of Music City's coolest places to stay.
The Story Behind The Home
Brian was inspired to seek out a vintage camper through his own songwriting. "I wrote a song called 'Airstream' and it was really about how great it feels to get away from it all," he says. "That got me thinking: Wouldn't it be awesome if we found a trailer to put on the farm and rented it out as a getaway for guests?"
The model they landed on is a 1949 Spartan Royal Mansion. "It was built by Spartan Aircraft, which made planes for the military during World War II and, after the war, started making these trailers," Brian explains.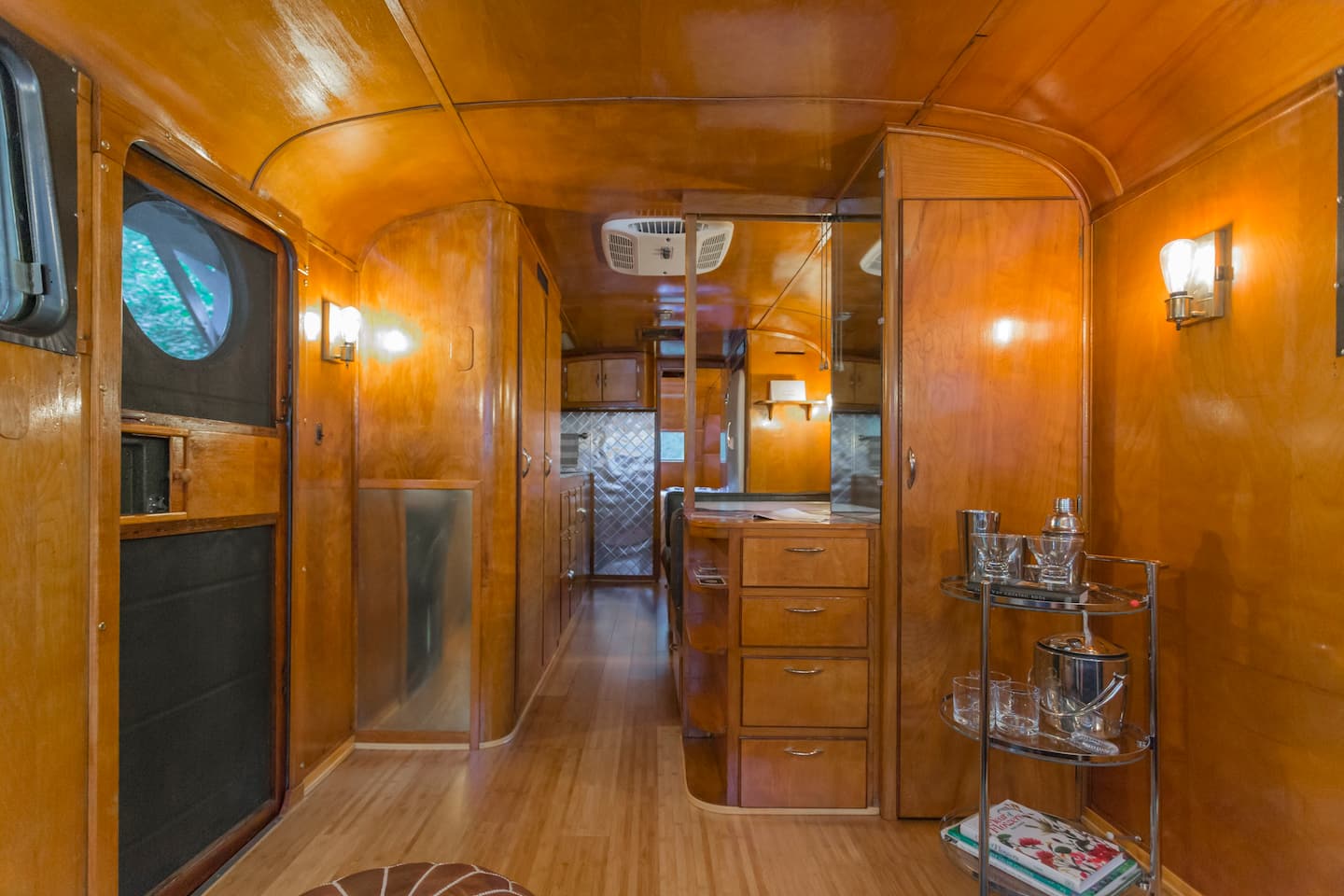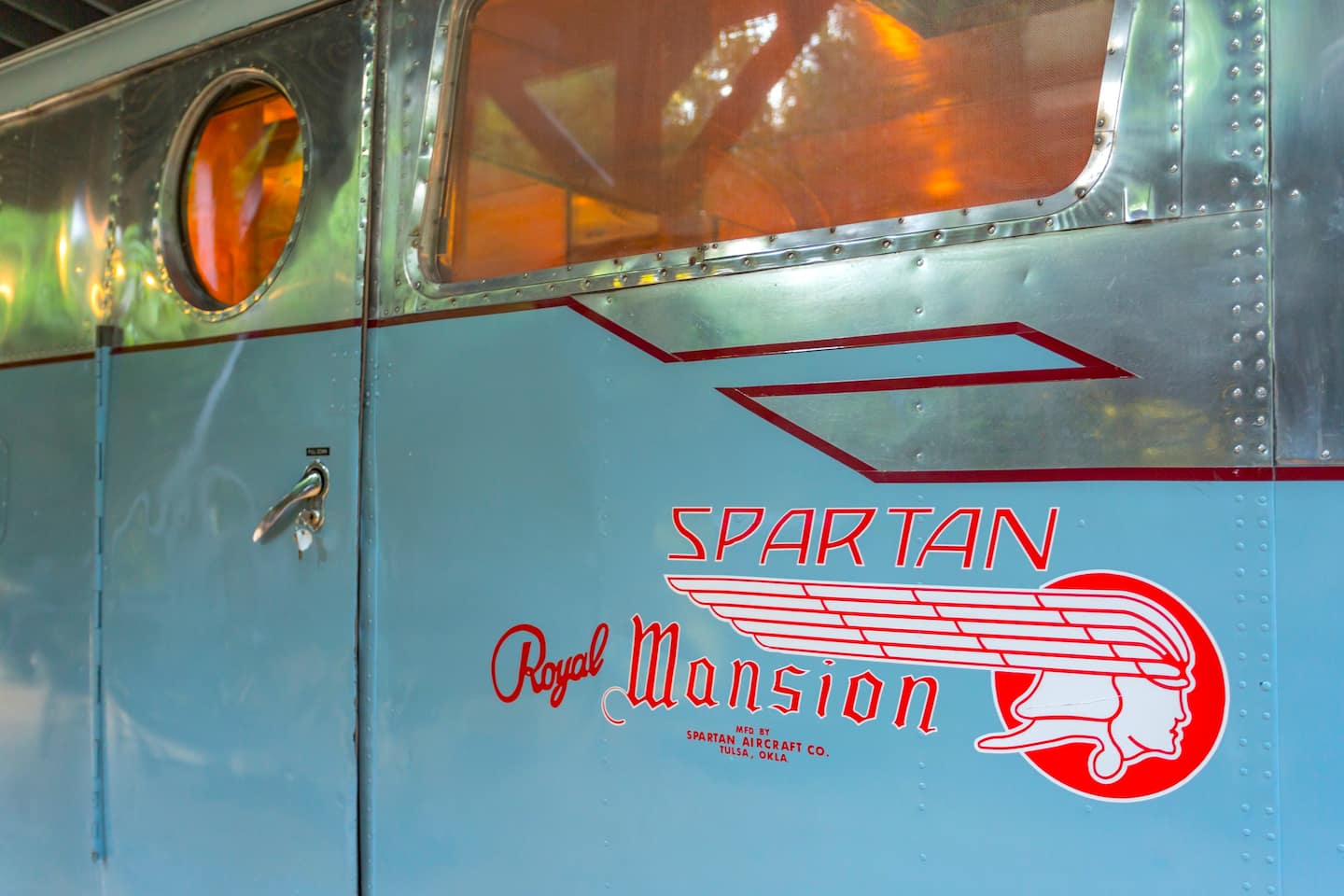 Standout Feature
The trailer is surrounded by a big wooden porch with a fully equipped outdoor kitchen, dining area, and grill. To stock the fridge, guests can log onto the No. 9 website to reserve deliveries of fresh-from-the-farm produce and eggs as well as flowers, herbal bath soaks, and coffee that Brian roasts himself.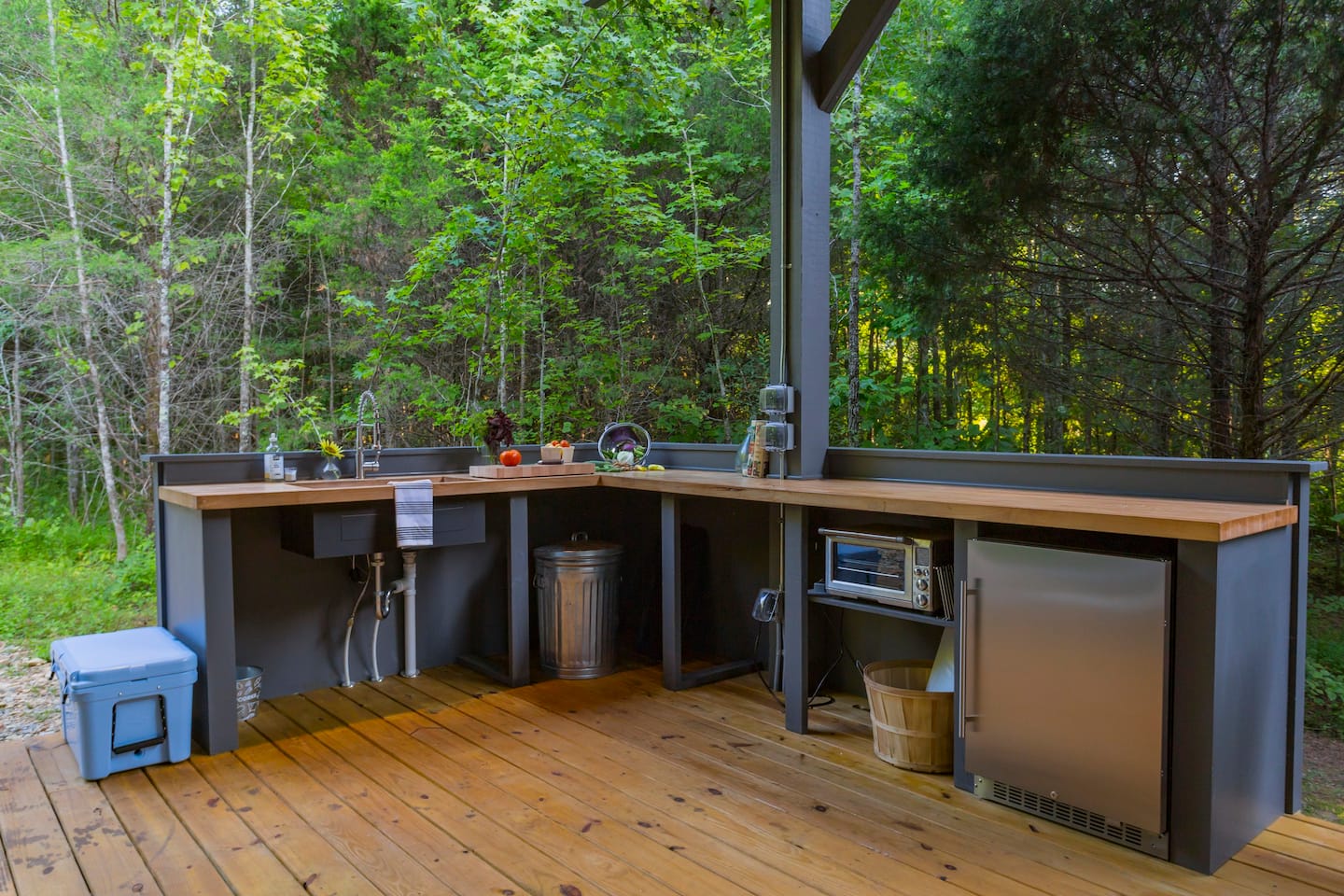 Favorite Guest Memory
"Movie stars … rock stars … everybody has been out here," says Brian. "One of my favorites guests was a country artist, who is now a friend of mine and even shot the video for his song at the trailer, which was such a fun experience."
---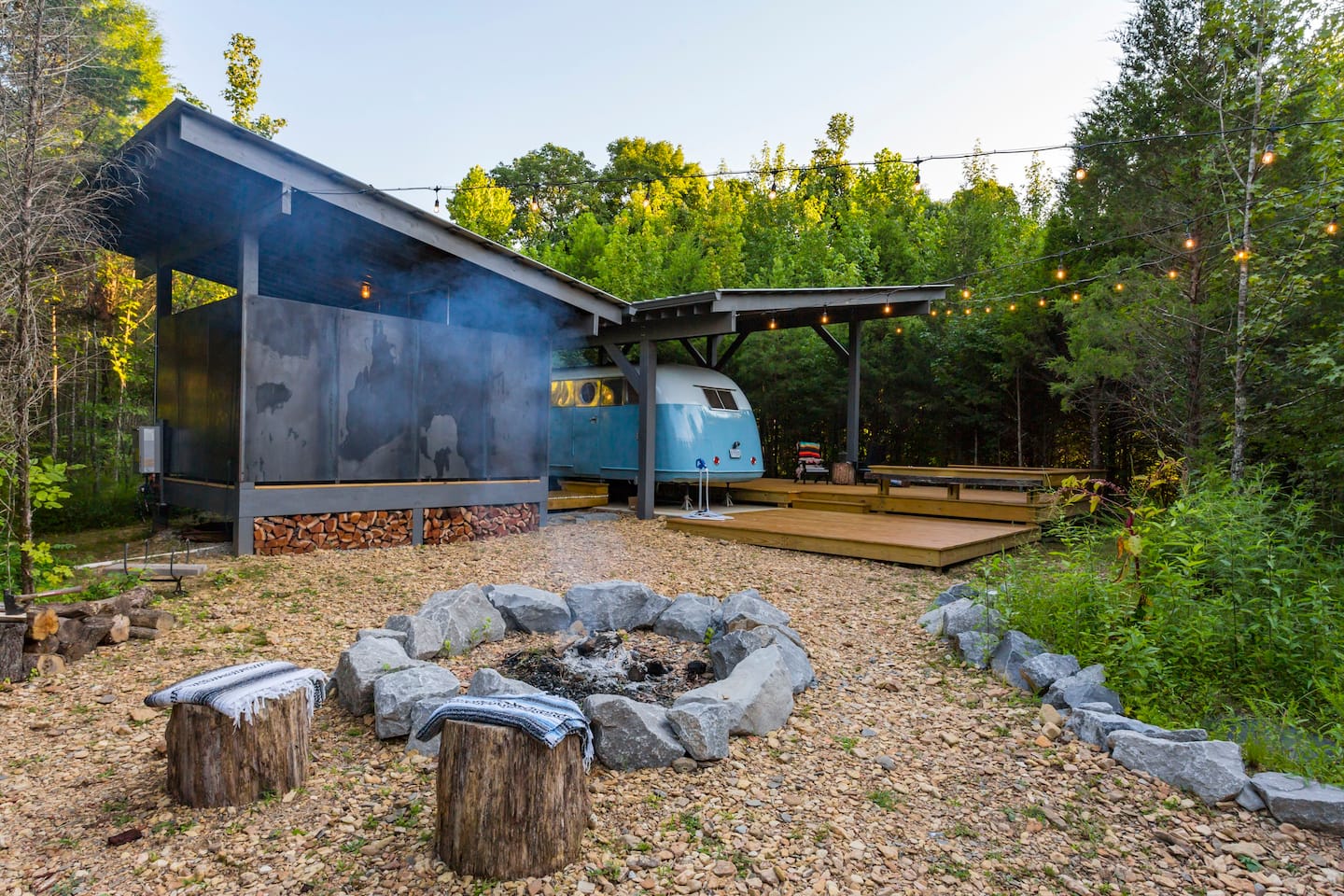 Jenny Comita is a freelance writer and editor whose work has appeared in publications including W, Vogue, Martha Stewart Living, Real Simple and Better Homes & Gardens.
---
Explore campers on Airbnb
---