Roads Less Traveled
Best Friends Explore the Lush Landscape of Puget Sound
Photographer Meron Menghistab rediscovers his home state on an island-hopping adventure with his childhood crew.
Photography by
Meron Menghistab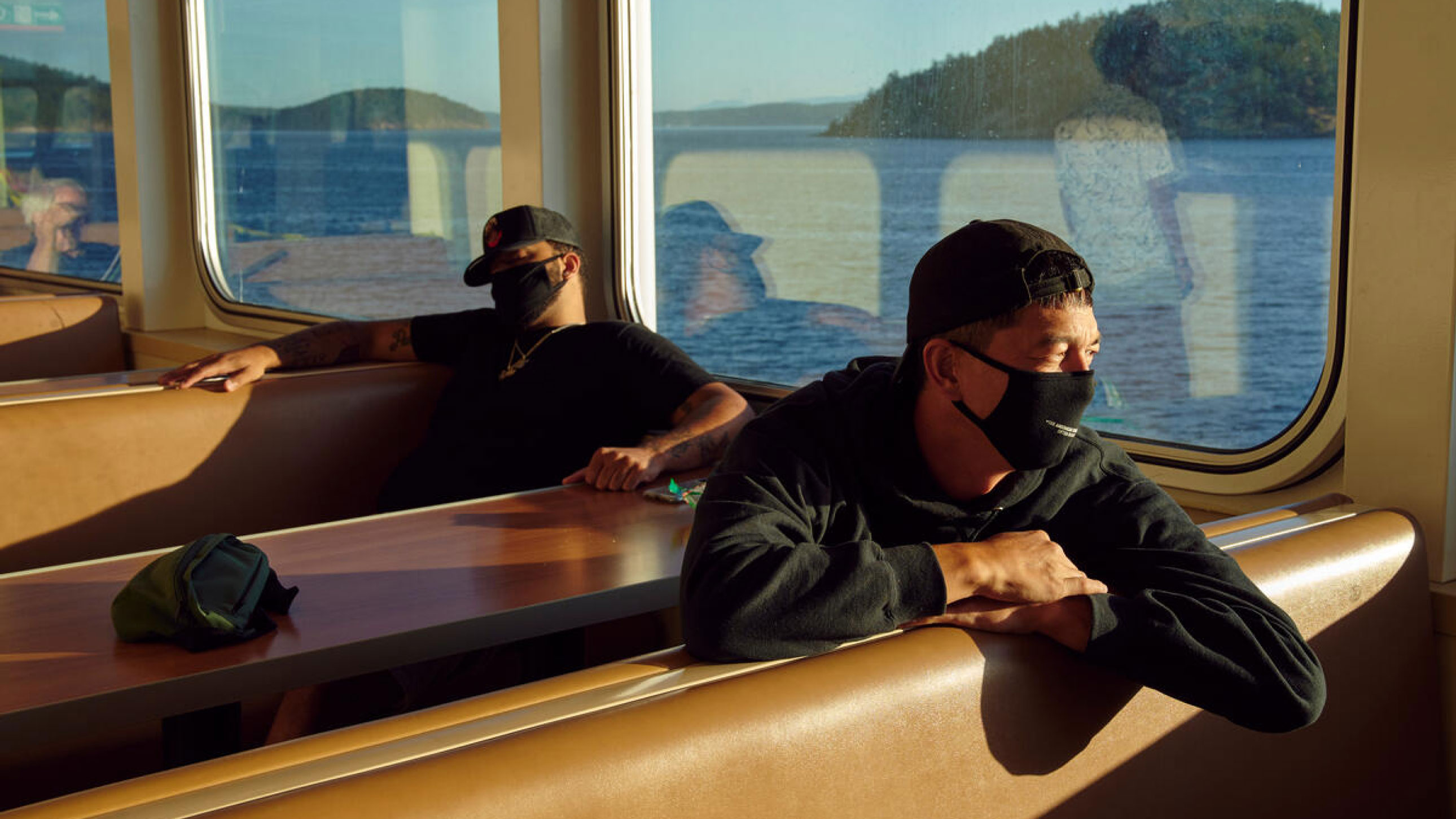 Photographer Meron Menghistab grew up spending summers jumping into the cold waters of rural Washington with his middle school best friends Kizamu, Riley, and Sekou. The tradition faded when everyone moved out of town for college; Menghistab eventually settled in Brooklyn, but he never stopped longing for the dense tree canopies and rocky shores of the Pacific Northwest.
This year, he unexpectedly moved back to Seattle during the pandemic and had the idea to revisit the outdoors surrounding his hometown with his childhood crew. He reached out and discovered that everyone was feeling predictably isolated due to quarantine. A small weekend getaway where the four could spend quality time together and rediscover the backdrop of their youth seemed like a good antidote. Menghistab's upcoming 31st birthday was the perfect excuse for everyone to make room on their calendars.
Menghistab says Seattleites are gifted with the unique ability to disappear into nature with just an hour's drive. He and his friends charted a four-day course through the Puget Sound, a stunning region of scattered islands and waterways that would enable him to photograph all of the dynamic late summertime hues of the Pacific Northwest. We caught up with Menghistab to hear about the most memorable moments from the trip.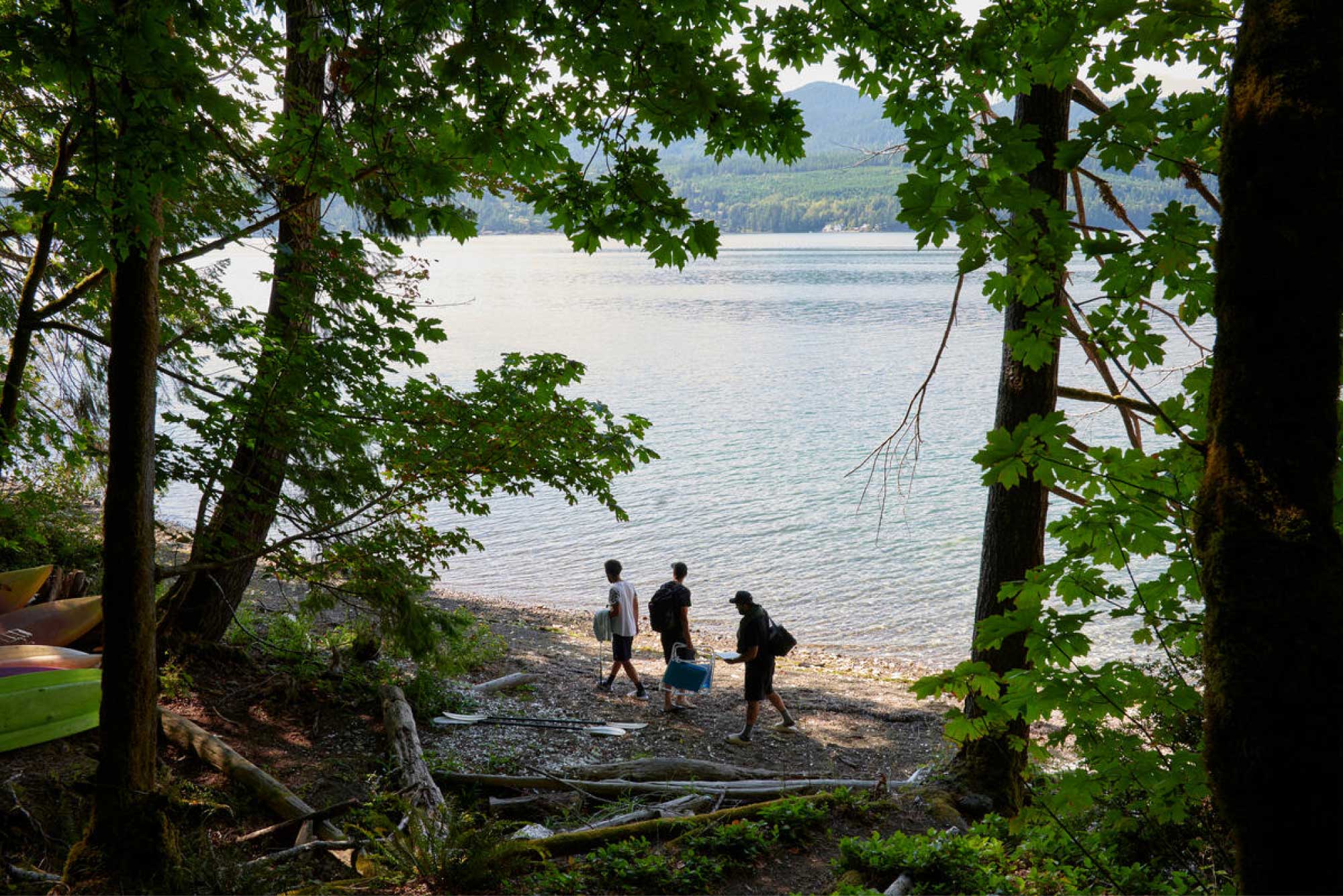 The crew looks for a place to set up base on a private beach at Hood Canal, a natural fjord that's also a popular nesting spot for Pacific oysters.
"It was the last Thursday of August, and that summery feeling was still lingering. We headed south to Hood Canal, where my buddy's family cabin is located. It's a warm, Japanese-style home within the trees, and we went there in the summer as kids.

A couple of us got kayaks out and were hanging out on the water, no one worrying about anything. Then we settled back into the cabin, made a big dinner and some drinks, and played poker. Our laughs carried through the room, and you didn't hear anything else. It almost felt like we were kids again — same group of dudes, making the same dumb jokes."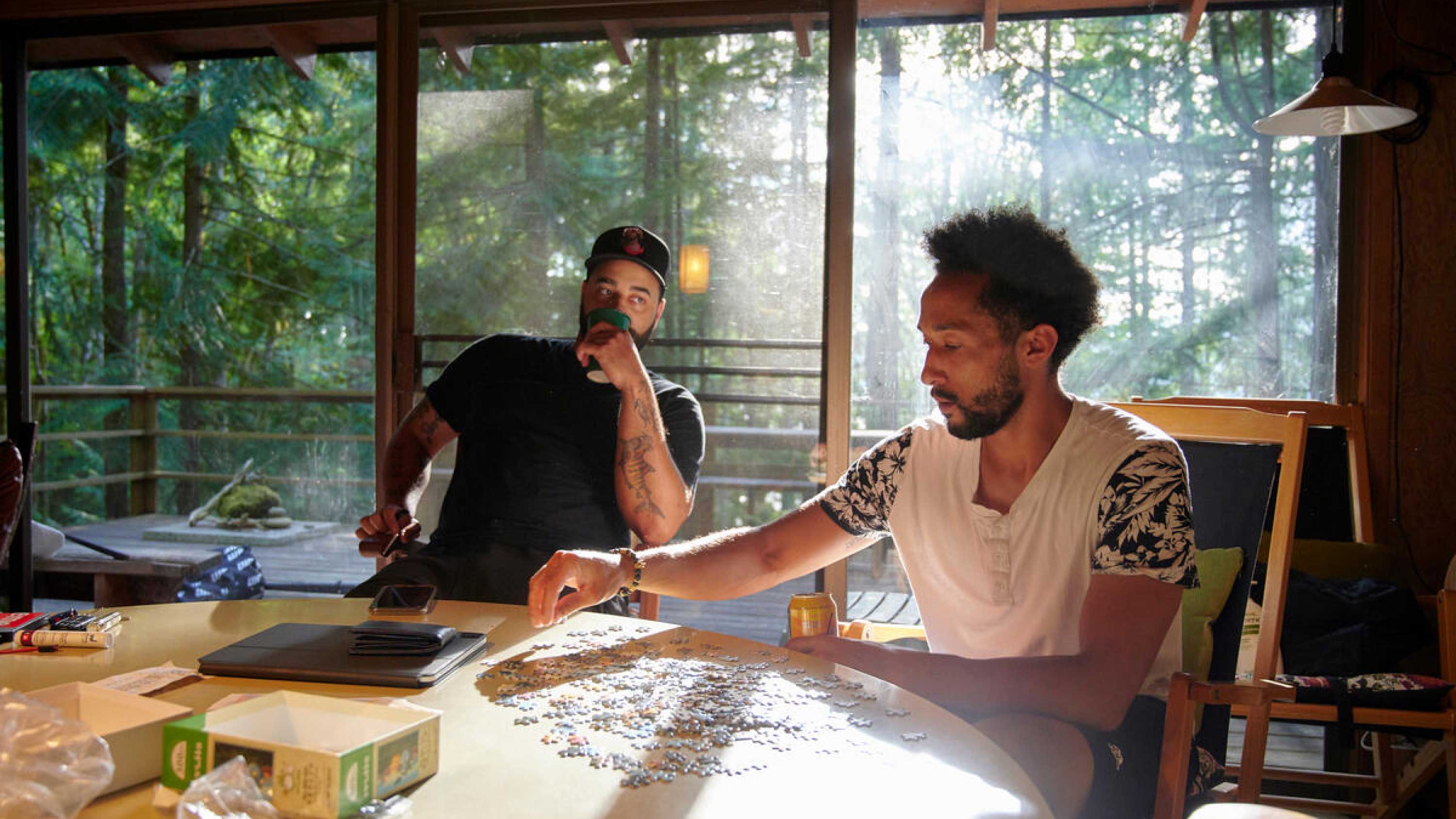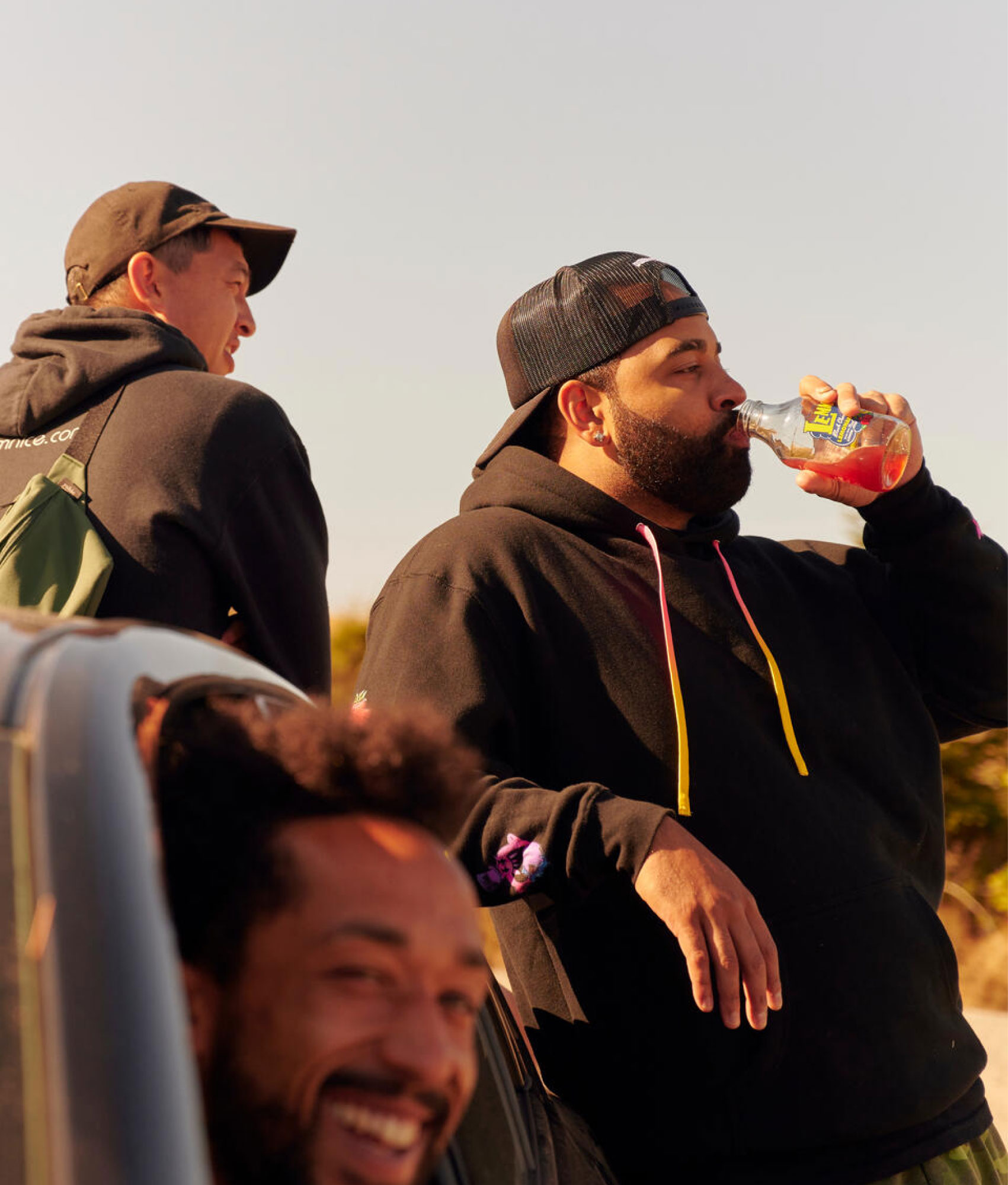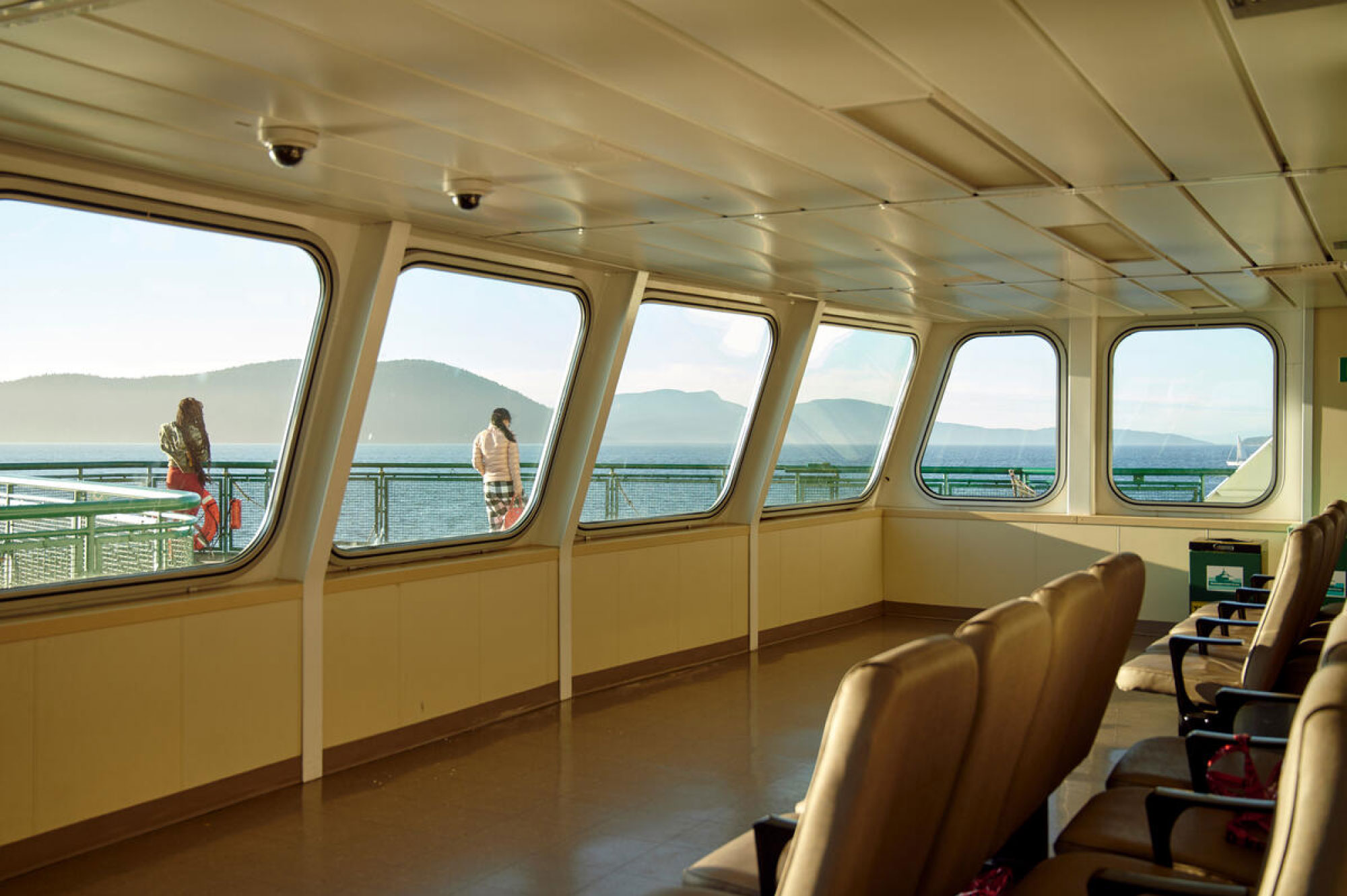 "After a peaceful night at the cabin, we made our way to Port Townsend and jumped on our first ferry ride to a nearby island. This area of Puget Sound is in a U shape with a bunch of islands in it, so when you step out on the boat, you see land on one side, and on the other side, a mountain range. It's a 360-degree experience with a beautiful skyline. A photo can barely capture the greens and blues of the Pacific Northwest, let alone the view.
After landing on Whidbey Island, we drove another 20 minutes into Coupeville, a small town with great food and a cool bookstore.
The BLT sandwich I got from the Little Red Hen Bakery [in Coupeville] was the tastiest food I had on the trip. It's impressive when a place makes a basic go-to item really well. Their sandwich knocked me out; everything was so fresh, with the perfect amount of mayonnaise."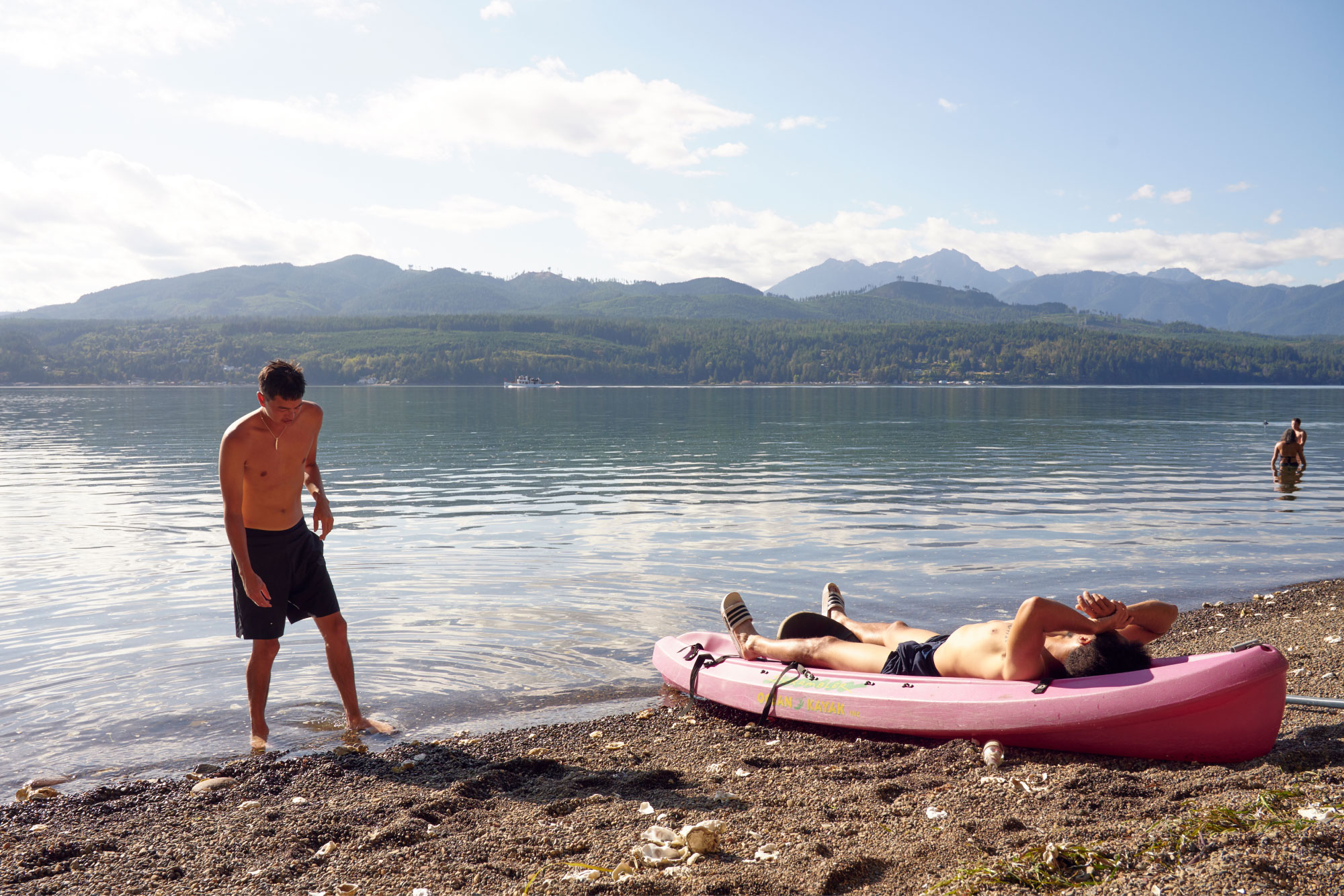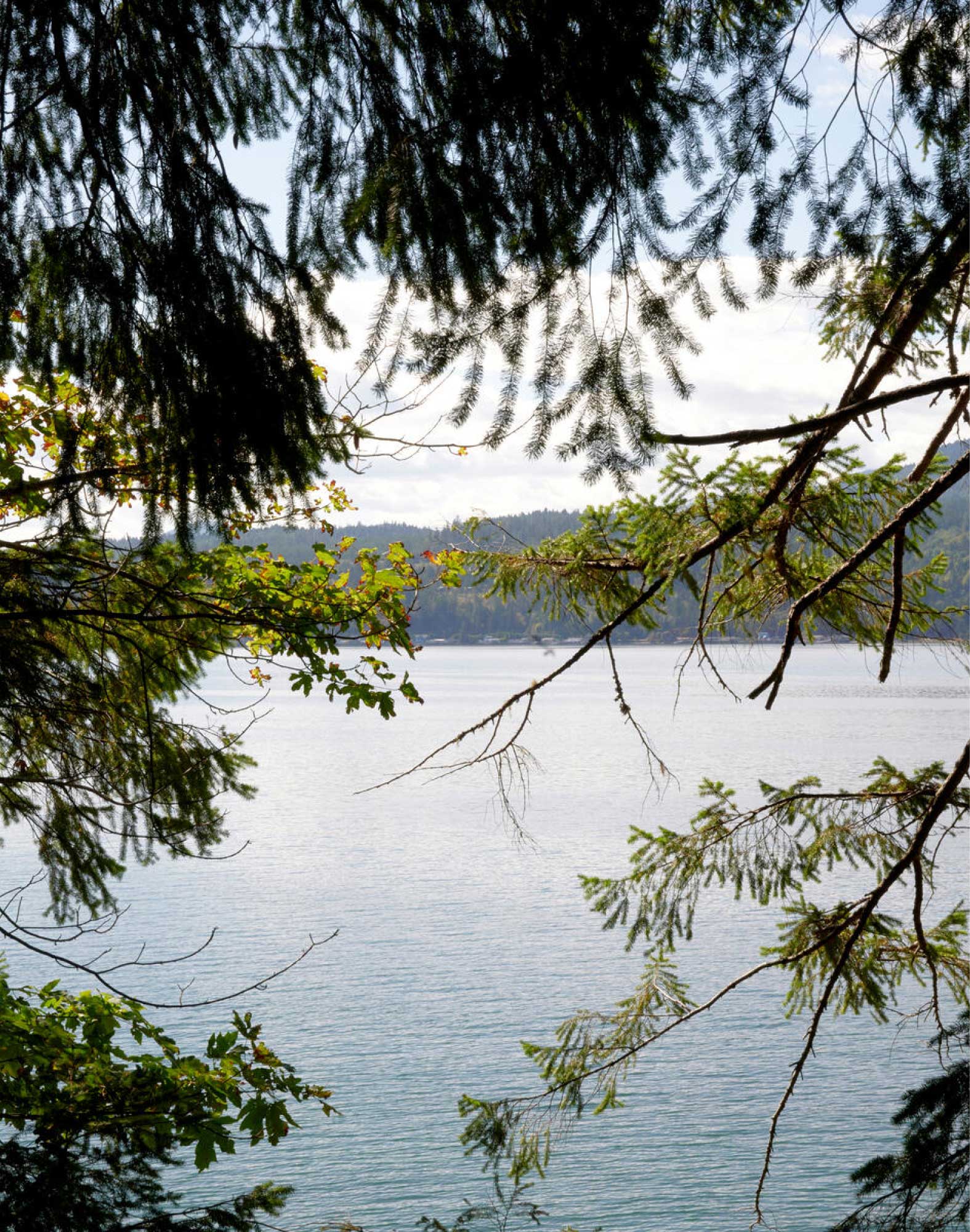 "We had time to kill until our next ferry ride so we went to Fort Ebey State Park, a World War II post. I had never been to this side of the beach [on Whidbey Island]. No one was there, and the sunlight was hitting golden rolling hills in the distance. Down by the water, all these pelicans were flying by. I tried my best to photograph it, but I love that feeling when nature is so much bigger than you. All we heard was the wind blowing and the water. Sensory wise, it's so grounding to find that kind of peace during a hectic time.
We drove to Anacortes for our next ferry ride to San Juan Island. We unintentionally timed it perfectly for a beautiful sunset ride. We passed islands and mountains, and took in views of the Pacific.
We arrived at Friday Harbor, a really cool seafood town, picked up some Italian food, and went straight to the south side of the island to our Airbnb for a family dinner. It can be pretty touristy at Friday Harbor. Our side of the island was so quiet."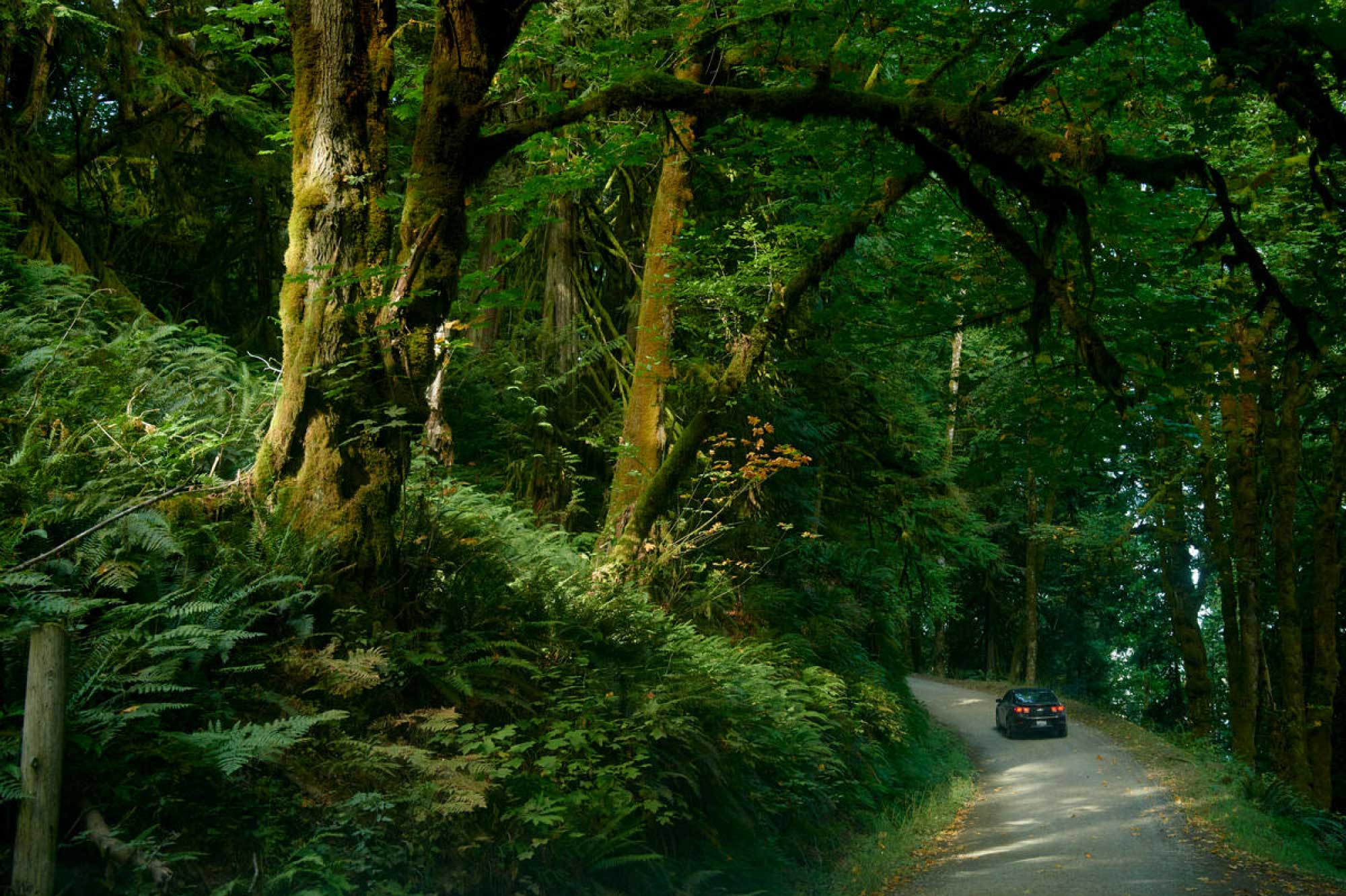 Seattle is aptly nicknamed the Emerald City for all the lush green nature surrounding the bustling city.
"The next day was a fun, lazy day. It's nice to plan a trip with lots on the to-do list, but this trip was about being able to stop. Our Airbnb was really spacious and there was a huge empty lawn where we sat around chatting and hitting golf balls. We got to stop thinking about what was outside our circle, at least for that moment.

San Juan Island is small, so it's easy to jump around via car. We enjoyed all the secluded nature along the south coast. At one of our stops, Lime Kiln Point State Park, you go through a canopy of trees on this little snake route. It's barely a 15-minute walk, and on the other side is a big, stony beach. We sat on the rocks and tried to spot whales as kayakers went by. After not living here for so long, I got to re-enjoy climbing rocks on the beach, and I realized how specific rocky beaches are to this part of the country.

One of our last stops was at False Bay. It was nice to breathe the beach air one last time before we went to bed. We had to leave early the next morning because everyone had work. It felt very poetic in that way — carving this time out and then going right back to our regular lives, knowing that we got to enjoy our time together."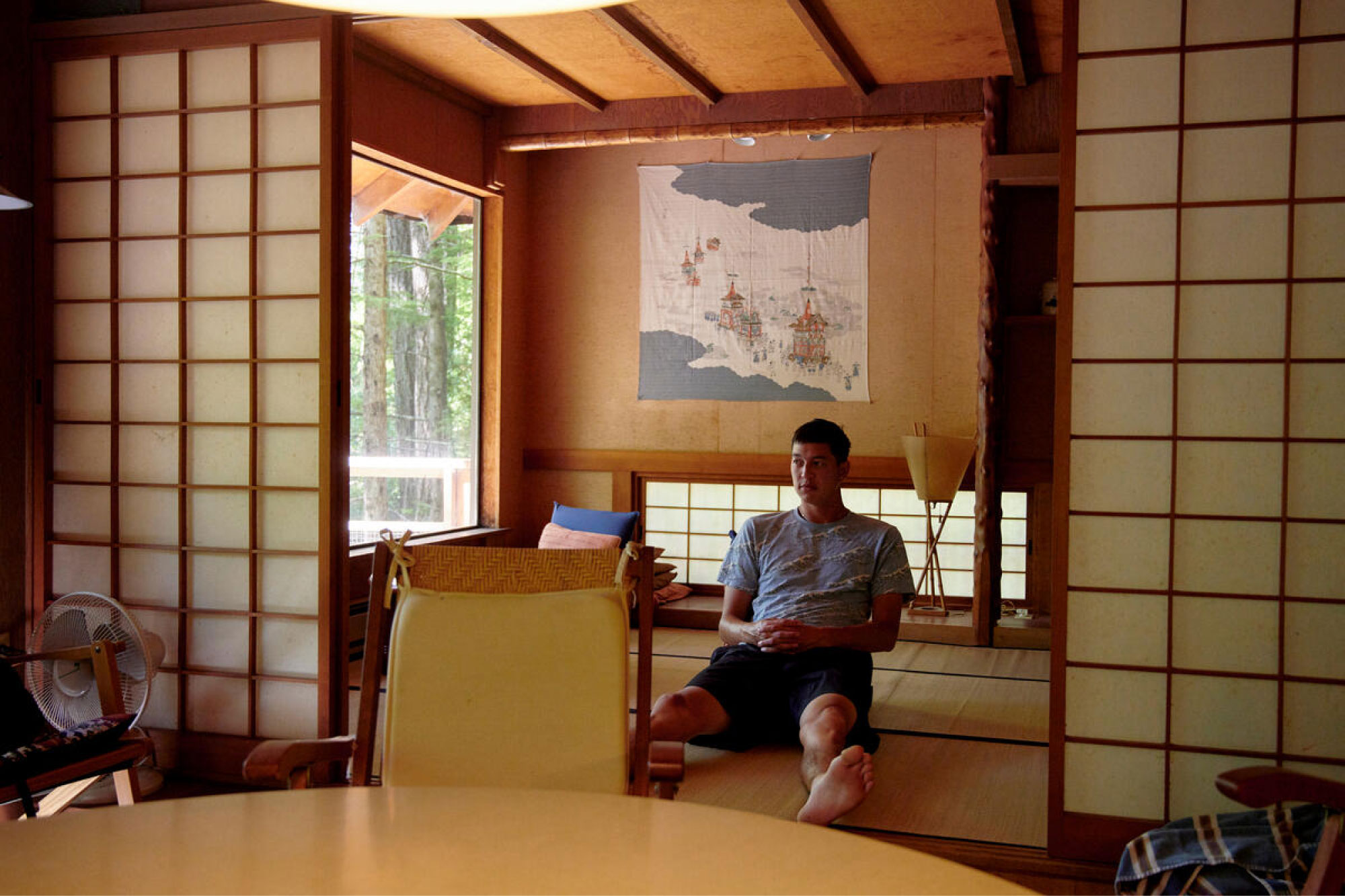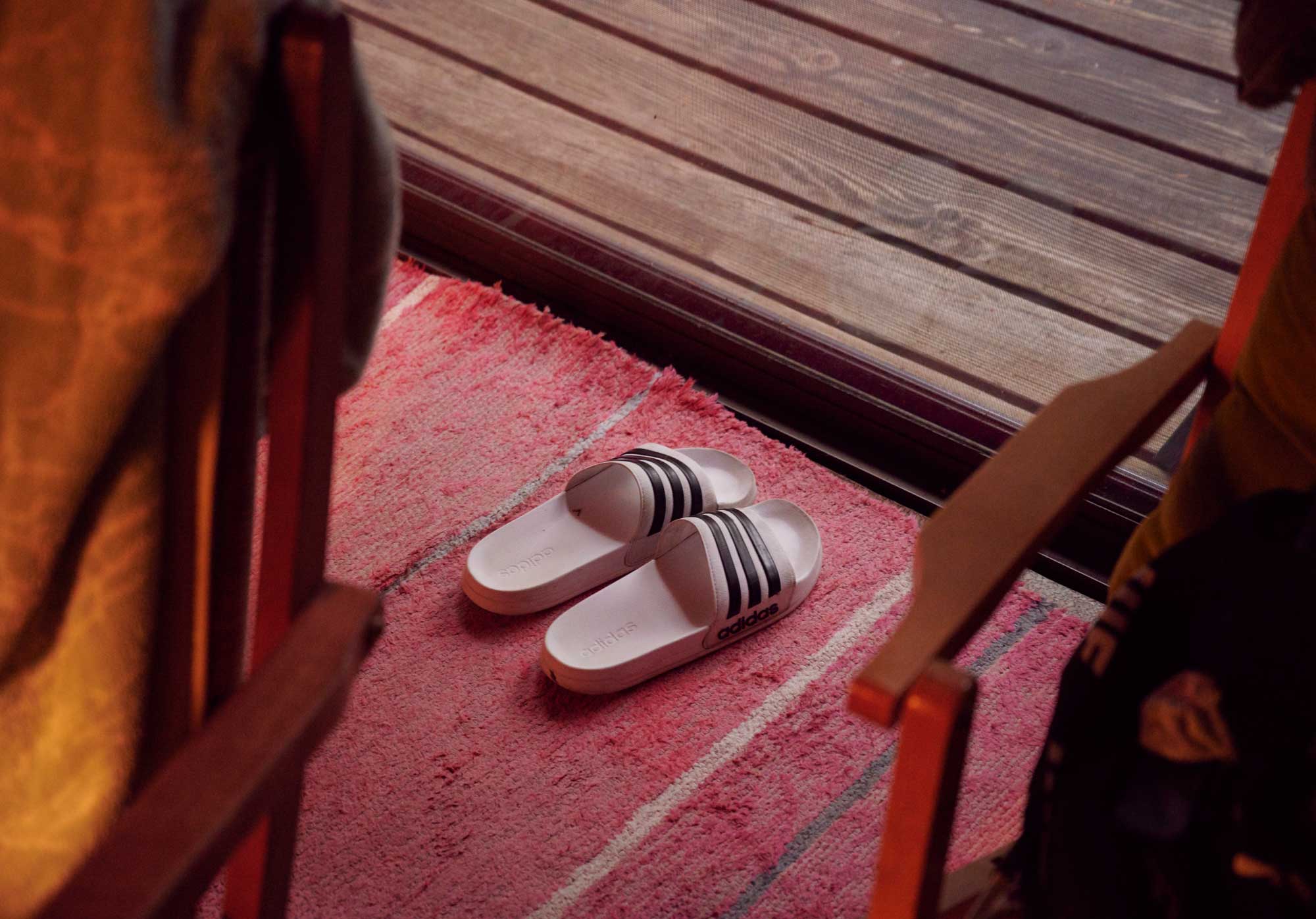 "I got to end the trip on my birthday. My goal was to totally separate from our realities for a while and spend purposeful time together. The trip itself was my birthday gift and a priceless one.
When you're really close to somebody, it's easy to not be intentional about your time spent together. We had conversations on this trip that wouldn't happen over the phone, text, or during lunch, whether it was about life, work, or relationships. It's in those idle moments — in the car, waiting for the ferry, sitting on a beach — when we felt comfortable enough to ask the questions that've been sitting in the back of our minds.
After 20 years, you reach a funny stage where you're taking trips down memory lane because you're piecing together stories. I love getting older with these guys, and I hope to do the same thing when we're 90."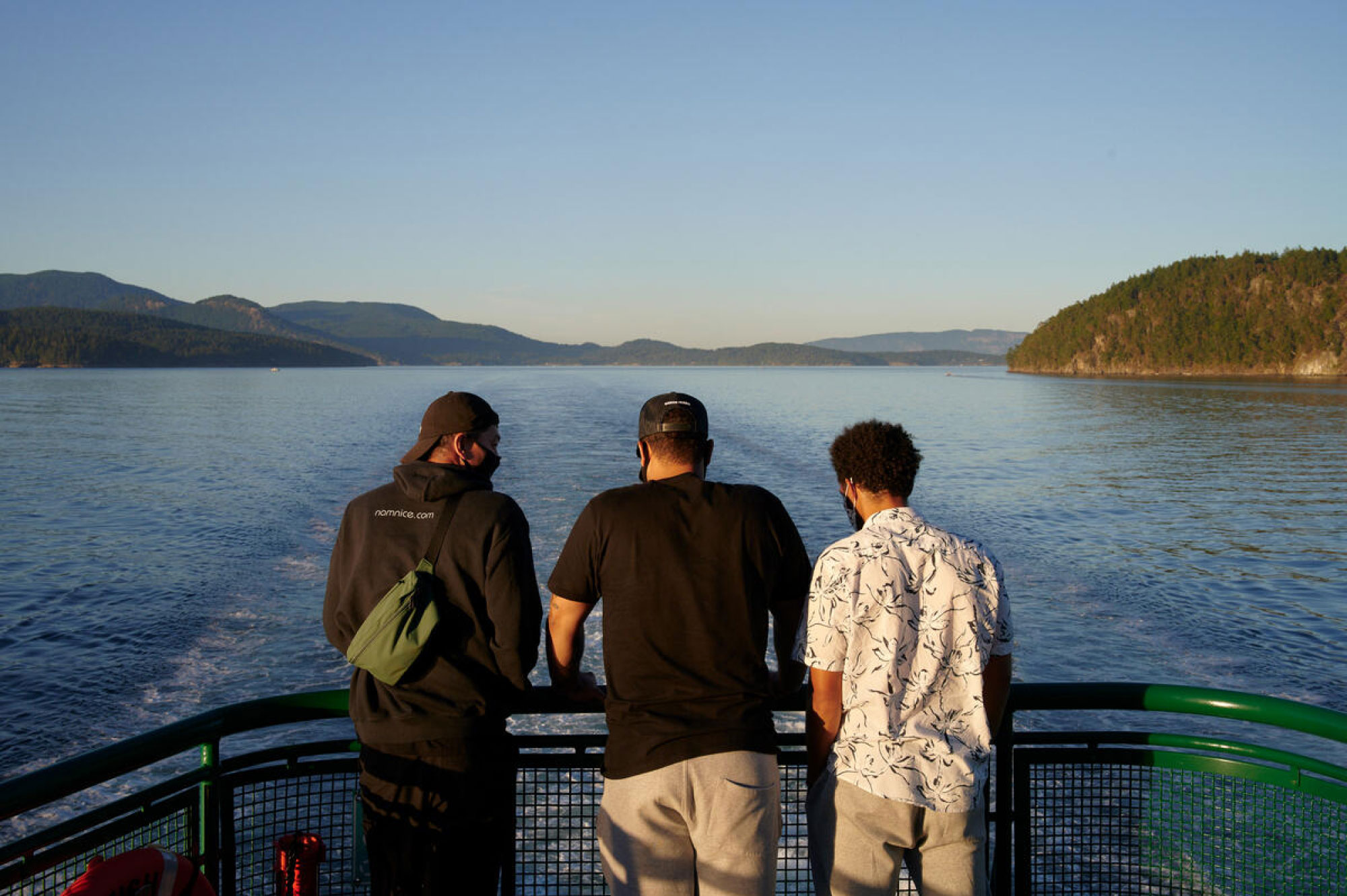 ---

Meron Menghistab is an Eritrean-American photographer, based in his hometown of Seattle, Washington. Working mostly in narrative-based photography, Meron looks to create a story with every editorial, commercial, and personal project. A sense of community and understanding is key to his work and the driving force behind his lens.

Christine Lee is a San Francisco-based writer and editorial coordinator at Airbnb. Originally from Los Angeles, Christine studied English Literature and Journalism at the University of California, Berkeley. When not writing, she can be found hunting for the best bowl of ramen or her next read in used bookstores.
---
---