Smart Travel
The New Rules of Road Tripping
How to safely navigate the twists and turns of road travel in the age of COVID-19.
Illustrated by
Ryan Johnson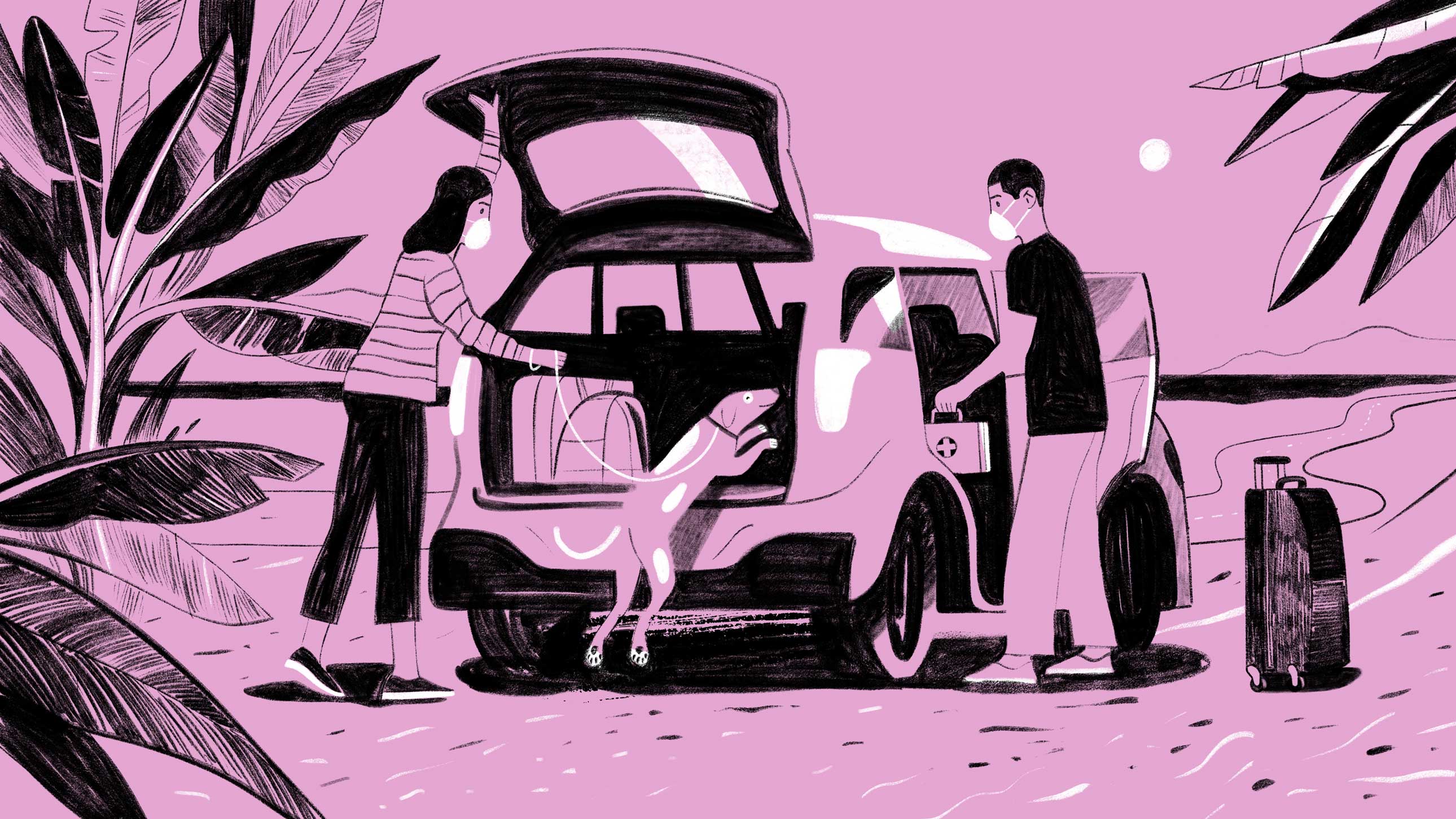 You're feeling a hankering to hit the highway, fueled by the lure of scenic destinations where serendipitous adventures await. But concerns about safety along the way are cause for reasonable doubt. The good news is that there are ways to road trip safely in 2020 with strategic and conscientious planning. The new rules of road tripping involve reading up on travel restrictions, cautiously planning your stops, downloading apps that will save you time and trouble, and, most importantly, taking stock of your health and that of your traveling companions before you go.
The CDC currently advises all Americans that the safest course of action during a pandemic is to remain home. But if you are going to take a road trip, take heed of the following expert advice to protect yourself and others along the way.
RULE #1

Nail the Basics
First and foremost, remember the basics of social distancing, as advised by the CDC while traveling. Always wear masks indoors while around others, or anywhere outdoors where social distancing isn't possible; wash your hands often; and always sanitize after touching shared surfaces.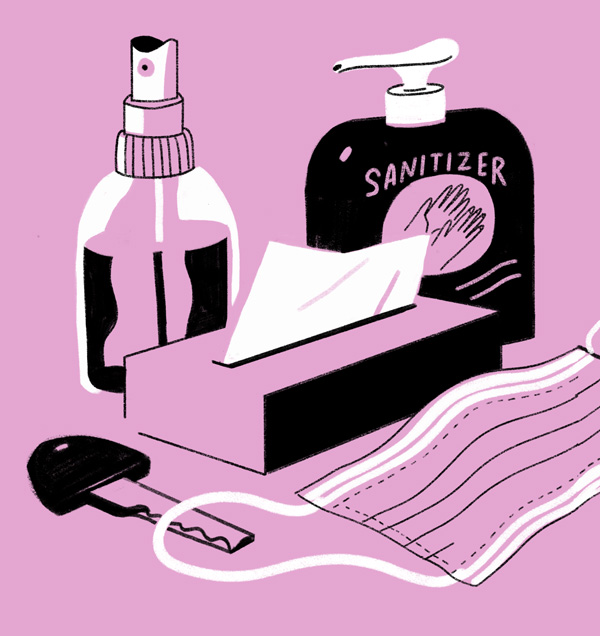 These safety precautions aren't just to protect you and your traveling companions: they help reduce the spread of infection between cities and smaller towns. The safer our individual and pod behaviors are, the safer our neighbors and neighboring communities become. "Certainly everyone should be as careful as possible with all others," says Aaron E. Glatt, chairman of the Department of Medicine and hospital epidemiologist for Mount Sinai South Nassau. "I think it is reasonable to travel on a road trip with others who've routinely been wearing masks and keeping safe distances."


Rule #2
Read Up on Potential Travel Restrictions
Traveling by car adds an extra layer of protection against exposure to COVID-19, compared to public transportation. Many local authorities are taking extra precautions, though, and adding rules and restrictions on basic forms of travel. It's best to err on the side of caution when it comes to deciding your destination, according to Claire Westmacott, research specialist at the International Association for Medical Assistance to Travellers, a nonprofit organization working to keep travelers safe and healthy.
"It's important to refer to your local health authority to see what travel restrictions are in place, and if there are any along your route or at your destination," she says.
Before you go, check the CDC list of Health Departments of the states and U.S. territories you plan to visit. They provide frequently updated news about border closures, checkpoints, and entry restrictions specific to each locale along planned routes. Similarly, the AAA COVID-19 Travel Restrictions map allows travelers to review confirmed cases of infections, restrictions, reopenings, and closures across the nation.
Glatt says being aware of potential trouble spots along the way and avoiding large crowds is essential. "Always have a plan, but be prepared to change those plans if conditions feel unsafe."


RULE #3
Download Some Helpful Apps
Once you've verified your destination is safe to visit, it's time to map your route. Google My Maps is ideal for planning your journey. You can set your preferred stops and destinations along the way, and create maps to share with others. Internet dead zones still can be a thing, especially while traveling through rural areas and stretches of wilderness, so it's a good idea to download maps locally to your device for offline access.
Apps like Roadtrippers, Tripit, and Around Me can further supplement Google Maps with GPS-designated information spotlighting where you can fuel up, grab a bite to eat, or find a safe and scenic rest stop along the way. If hiking is in your plans, All Trails gives you online and offline access to more than 100,000 hiking trail maps. Toilet Finder and Flush find local restrooms for you, while GasBuddy can help reduce travel costs by guiding drivers toward affordable gas. And having Paytollo ready means fewer worries about unexpected road tolls while crossing state and county lines.


Rule #4
Choose the Safest Companions Possible
The CDC recommends only traveling with healthy members of your own household. But if you do plan to expand your bubble to include others, keep your travel group small, and only travel with people who've tested negative and have not been exposed to anyone with COVID-19 in the past 14 days.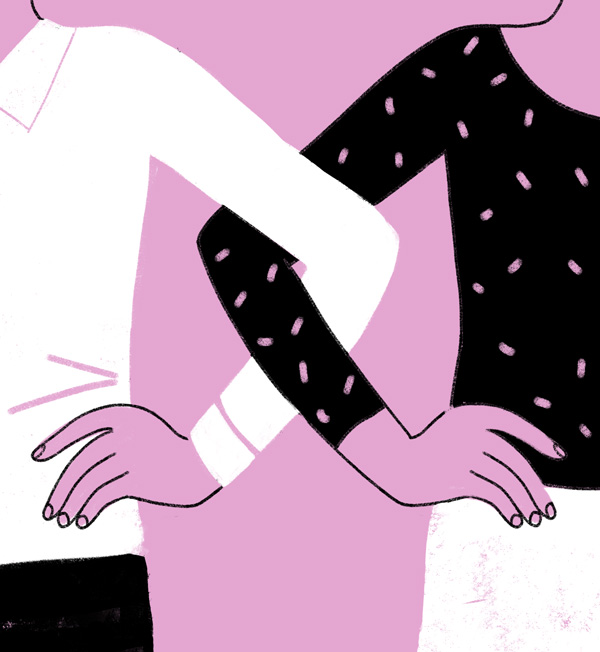 "The more people you come into contact with, the more your risk of exposure increases," says Westmacott. Remember: Do not travel if you are sick, or if you have been around someone with COVID-19 in the past 14 days. And absolutely do not travel with someone who is sick.
Travel writer and contact tracer Fernanda Meier says she and her sister drove 982 miles each way to visit their mother, but not without taking extra precautions to protect everyone: "We got tested 48 hours before departure, then again upon return." Self-isolating for 14 days when you get home is also good practice if your travels take you across state lines, where the laws and levels of infection might be different.


RULE #5
Stay Cautious When Planning Your Stops
You'll undoubtedly have to stop along the way for gas, food, or bathroom breaks. These stops can put you and your traveling companions in close contact with other people and surfaces. Westmacott says the chances of picking up the virus from a surface is "low, compared to the risk of getting it through droplets from an infected person."
While the chances of picking up the virus from a surface may be lower, being overly cautious — and washing hands frequently — should be the rule rather than the exception in any instance where you interact with people outside your travel companions.
If you have to visit a public restroom (or other high-traffic public surfaces) one trick to make sure you've washed your hands thoroughly is to sing "Happy Birthday" twice. With rest stops and public bathrooms being increasingly closed off from public use, it might also be prudent to pack travel-size bottles of biodegradable liquid soap or bar soap kept in a sealable sandwich bag alongside a large container filled with tap water. Save your hand sanitizer for wiping down gas pumps and door handles, and remember to pay for gas with cards or with an app instead of cash.
Meier also reminds us certain destinations and routes may not always be safe for all POC and LGBTQ+ travelers, with additional precautions and planning necessary. "A typical road trip for me would have included stopping at historical sites and points of interest, but two Black women alone on a cave tour in Missouri just did not feel safe in the current political climate," she says. Meier also stressed the importance of sticking to a planned route, avoiding unnecessary detours, and always traveling with a partner or in a group. "Before 2020 I traveled solo by trains, planes, automobiles," says Meier. "Now? Absolutely not."


Rule #6
Eat Safely Along the Route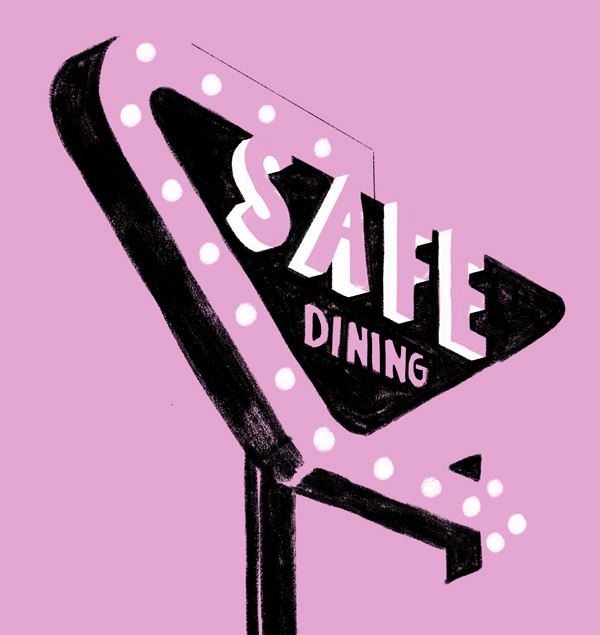 One of the best things about taking a road trip is the opportunity to try local cuisine along the way. But with the CDC strongly advising against dining indoors, you'll want to prepare for some safer alternatives. Traveling with a cooler filled with prepared foods is an option, but Rachel Ng, editor at AAA, says you don't have to completely rule out local flavors on your trip. Restaurants with outdoor seating spaced at least 6 feet apart, takeout delis, street vendors, and food trucks all offer safer to-go alternatives to dine-in restaurants and can be enjoyed for al fresco dining. Ng reminds us to continue supporting local businesses by ordering out and tipping well.
Sites like the Vegetarian Journal's Guide to Vegetarian and Vegan Restaurants in the U.S. and Canada and apps like Happy Cow On the Go can help steer those abiding by dietary restrictions to appropriate eateries, while regional editions of Eater offer a snapshot of destination dining spots in major metropolitan areas serving food to-go or outdoors.


Rule #7
Prepare for the Unexpected
Even without the pandemic, road trips can invite all varieties of unexpected challenges, so hope for the best, but always plan for the worst. It's highly recommended that you purchase roadside assistance coverage. Owners of new luxury vehicles may already be covered by complimentary roadside aid, but for everyone else AAA membership is the most affordable option; it also includes the benefits of free travel maps, including a great collection dedicated to our nation's national parks.
And don't forget injuries can and do happen. Always carry a first aid kit in the car, especially if you regularly hike or explore off-the-road attractions. Throw in a thermometer to monitor any signs of fever en route. AAA's Ng also advises travelers to check with their health insurance provider to find out about coverage at any affiliated medical facilities outside of your home state.
Eve O'Neill, a senior staff writer reporting on travel and outdoors at Wirecutter, told us she packs a portable battery jump starter whenever she hits the road. She notes portable jump starters aren't just for old cars: They prove their worth in instances when travelers accidentally leave on their headlights or leave a door or trunk ajar overnight.
---
Editor's Note: Safety has always been a top priority at Airbnb, and we are taking extra precautions to keep our guests safe during the COVID-19 pandemic. In addition to our pre-existing mandatory nondiscrimination policy, we are also asking hosts to commit to an enhanced cleaning protocol, developed in collaboration with former U.S. Surgeon General Dr. Vivek Murthy and other health and hospitality experts. Our guidelines for hosts and guests of Airbnb listings, based on guidance from the World Health Organization and the US Centers for Disease Control and Prevention are available here. If you are planning to stay at an Airbnb listing, make sure the host's cancellation policy works for you before booking.

Gregory Han is a design and technology writer with over 13 years experience writing for publications such as The New York Times, Apartment Therapy, Metropolis, and Vice. Currently an editor at Design Milk, his work now includes a new weekly column for Dwell and developing ongoing reviews for The New York Times' Wirecutter.

Illustrated by
Ryan Johnson
Ryan Johnson is an illustrator and painter working in Oakland, CA. His main focus is in editorial illustration and he has an affinity for drawing sprawling scenes and lush landscapes. When he's not illustrating for clients, he spends his time outside plein air painting and sketching from life.
---