Roads Less Traveled
Mining for Golden Memories
A photographer takes her family on a scenic trip reminiscent of her childhood.
Photography by
Jenny Hueston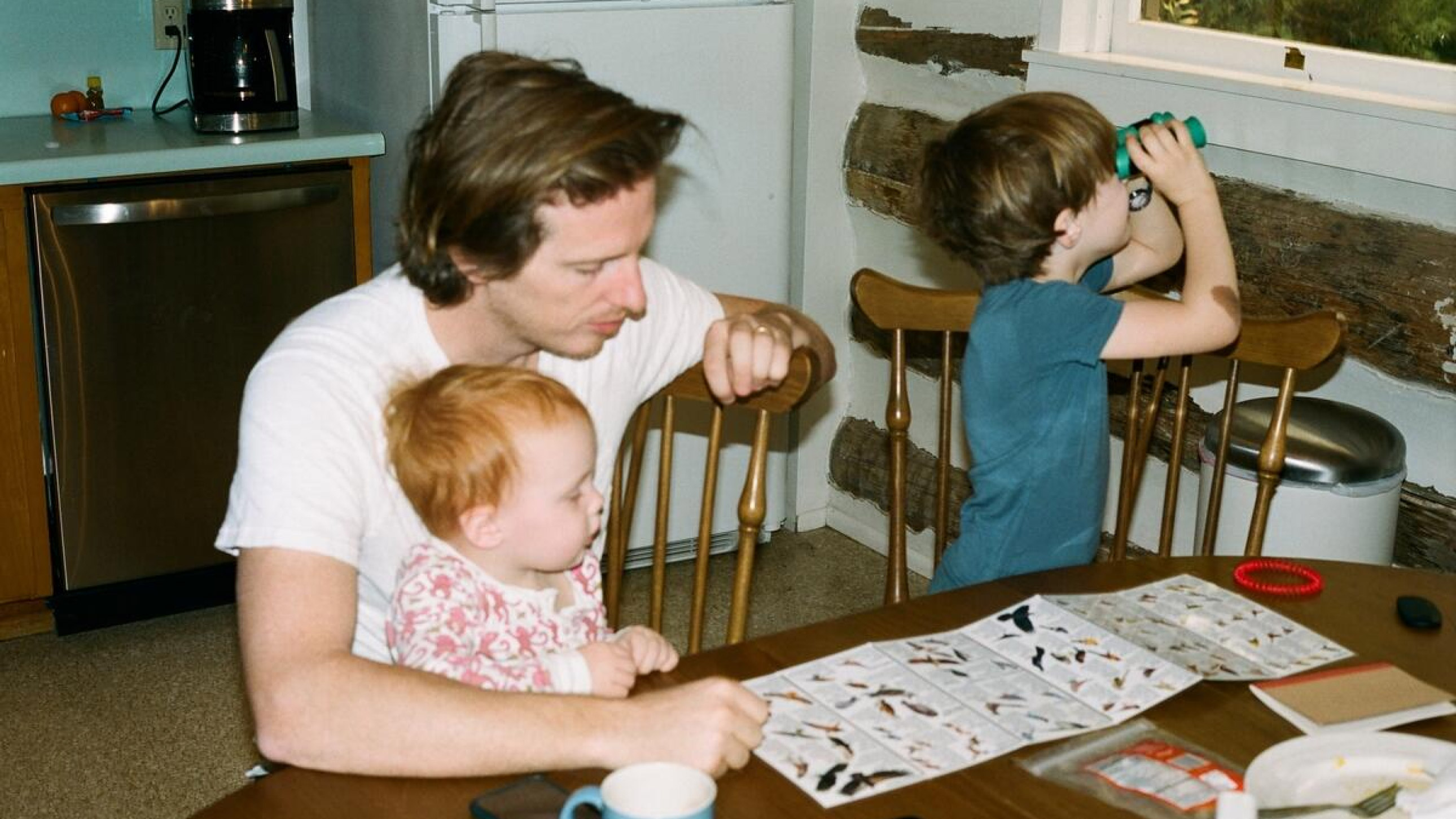 Photographer Jenny Hueston has lived in California for seven years now, but she rarely summers in the Golden State. With family scattered from Canada to Florida, she and her husband spent most years taking their two small children to visit relatives. Of course, 2020 is not most years.
Feeling the push to get out of the city after a long urban quarantine with her husband and their 2-year-old daughter, Willa, and 4-year-old son, Francis, Hueston followed the lead her parents set when she was young.
"We spent a lot of time on my grandparents' farm, and we'd always do a big road trip," she says. "We'd pile into the station wagon and go to Canadian national parks. I've been really excited to do that with my kids, especially my son, who's now at an age where he can get excited about that."
Hueston introduced her little ones to California's magical outdoors on a road trip through the Gold Country, where they dipped in hot and cold river pools, devoured burgers at an outdoor stand, and panned for gold flakes under the watch of a great egret. We caught up with Hueston to hear more about the highlights of her family vacation.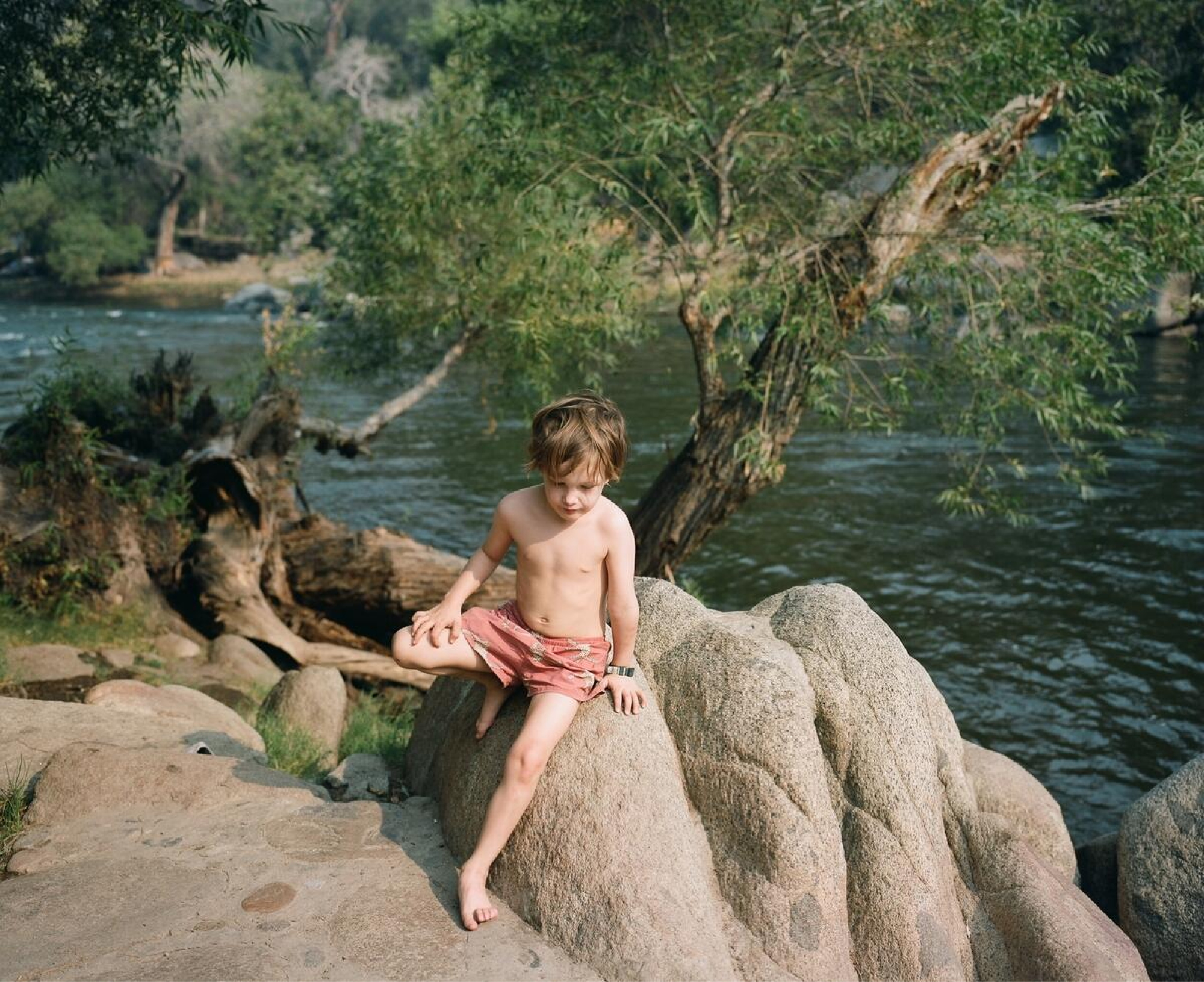 Secluded swimming holes make being outdoors even sweeter.
"I find California's Gold Rush history really fascinating, and the Kern River was the hub of the southern Gold Rush. [Nearby] Randsburg, in the desert, was a gold mining camp in the late 1800s and it's now a living ghost town.
Randsburg was a little out of the way from our Airbnb in Kernville, but we went there first. It blows my mind when you're driving in the desert and you're suddenly in the middle of nowhere — the expanse of things, and the emptiness.
Randsburg was an amazing little town. There were cute shops, old empty buildings, a saloon people were sitting outside of, and a general store, where we stopped to get some ice cream. My kids love ice cream. My son picked the biggest one in there. It was huge.
Everyone told us how nice it was that day because it had really cooled down. It was only 105 degrees. The week before it had been 120 degrees."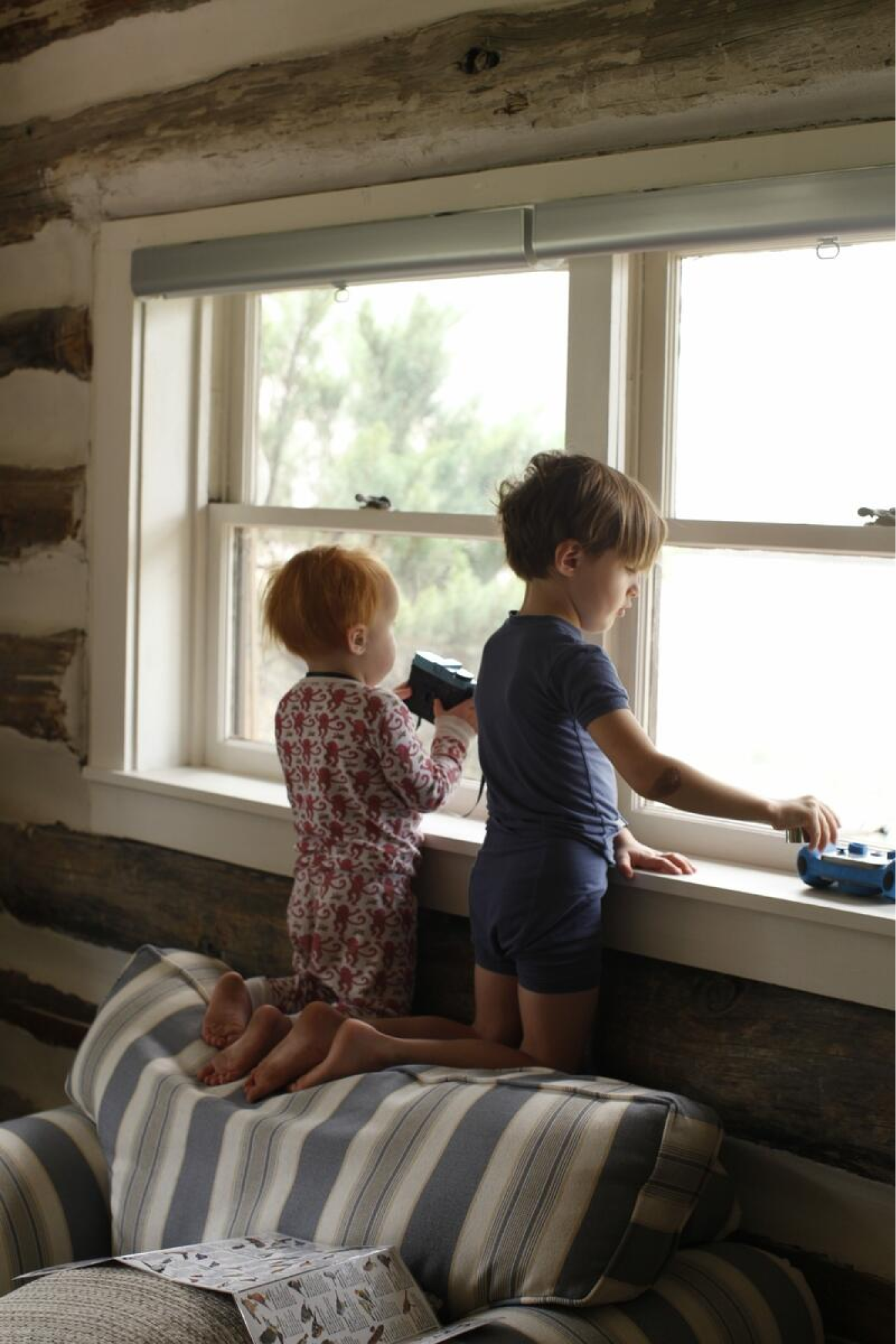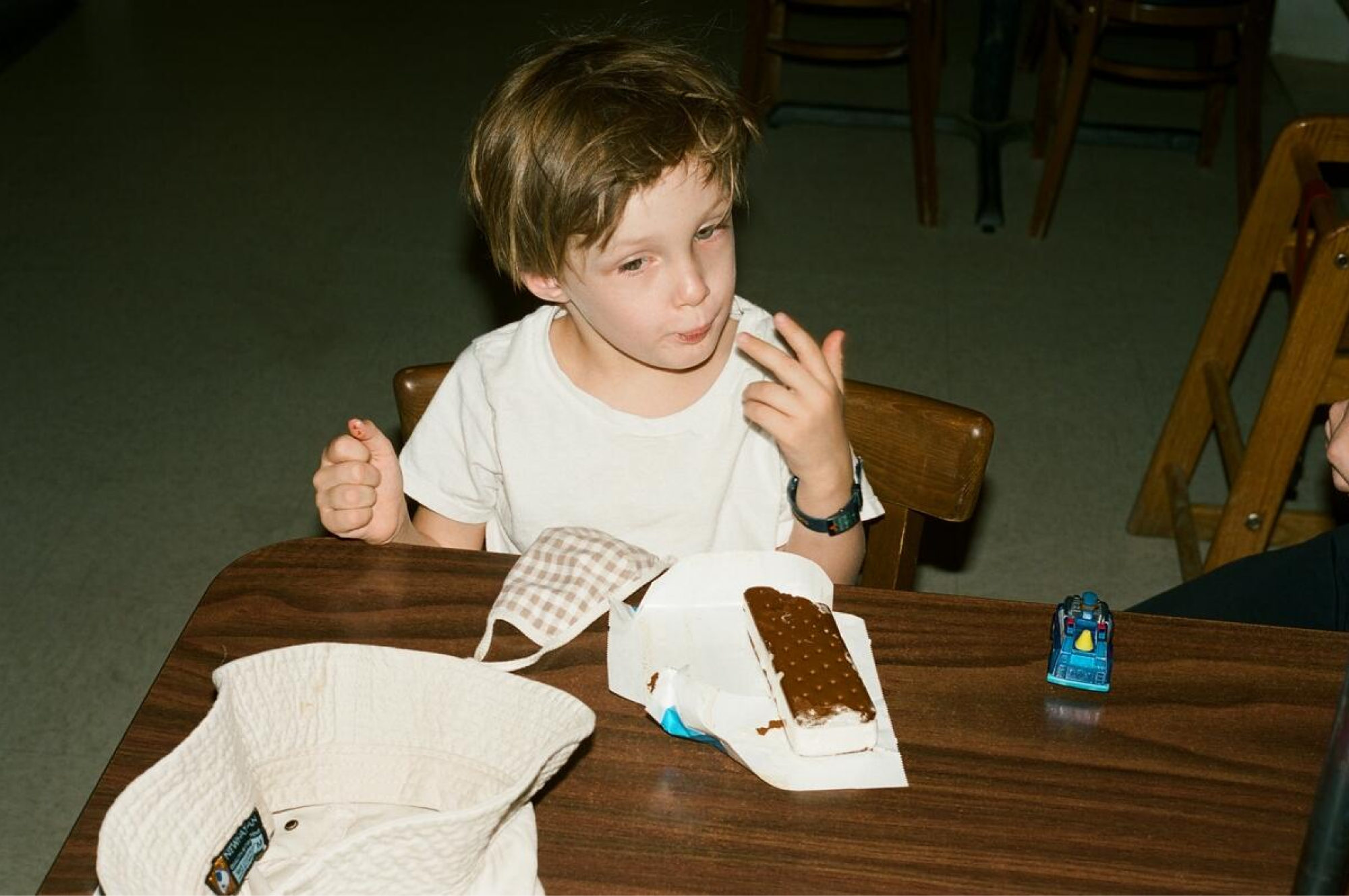 Given his choice of ice cream treats, Francis picks the biggest option.
"Driving toward Kernville, we were in the desert and then all of a sudden, closer to the Kern River, it was a green oasis — green land and horse ranches.
Our Airbnb fulfilled my fantasies of my grandparents' farm. We stayed in a beautiful old ranch house on a working farm. We talked to the host, who was really nice, and went for an evening wander. There was a little creek that you could swim in nearby. In Los Angeles, summers are dry and everything is brown. Seeing beautiful clear water was really wonderful.
Traveling with kids, I always wonder how they're going to sleep. We live on a busy street where there's constant traffic noise. It was so dead quiet on the ranch, there weren't even crickets. We all slept in, which never happens. That made it really feel like we were on holiday."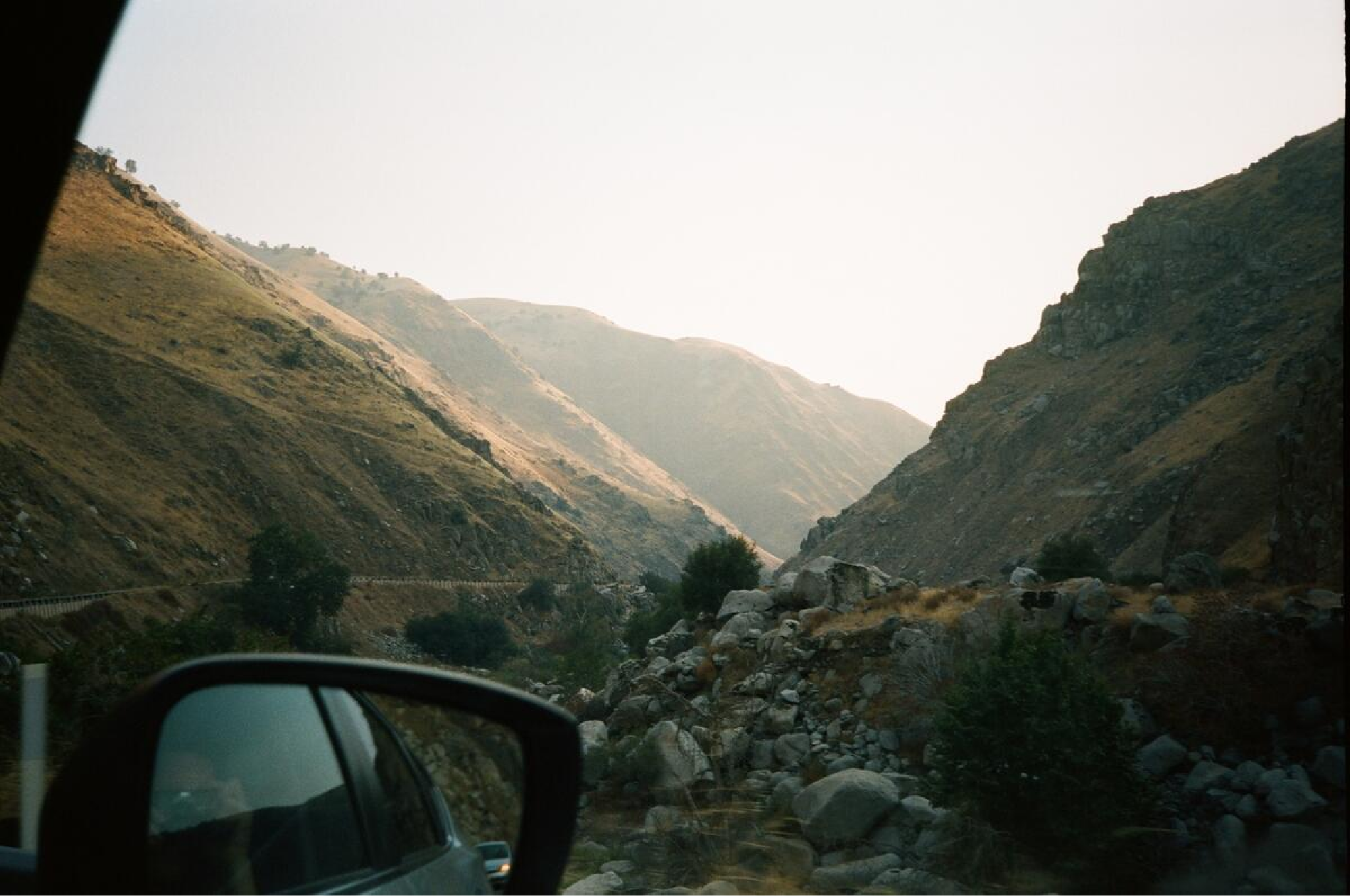 The road trip revealed California's vast diversity, from arid deserts and lush rivers to rocky passes.
"We'd planned to visit the Giant Sequoia Groves at Sequoia National Park, but the air was really bad our first morning in Kernville. Everything smelled like a campfire. So we stayed inside and ate pancakes and looked at maps until it cleared a bit, which was fun.
When we finally drove to Sequoia, we found out we couldn't get into the groves [because of wildfires]. It was a beautiful drive, though, and the road is only open in the summer. We drove back and had a picnic by the house.
Later we hiked Bull Run Creek, outside of Kernville. We only saw one other family on the trail; otherwise it was quiet. There were all kinds of beetles and plants to see. You walk in and it's very deserty, and then you turn a corner and there are different creeks and swimming holes.
There's something magical about being in nature and coming upon a crystal-clear body of water. We were there for hours. It was a really special afternoon."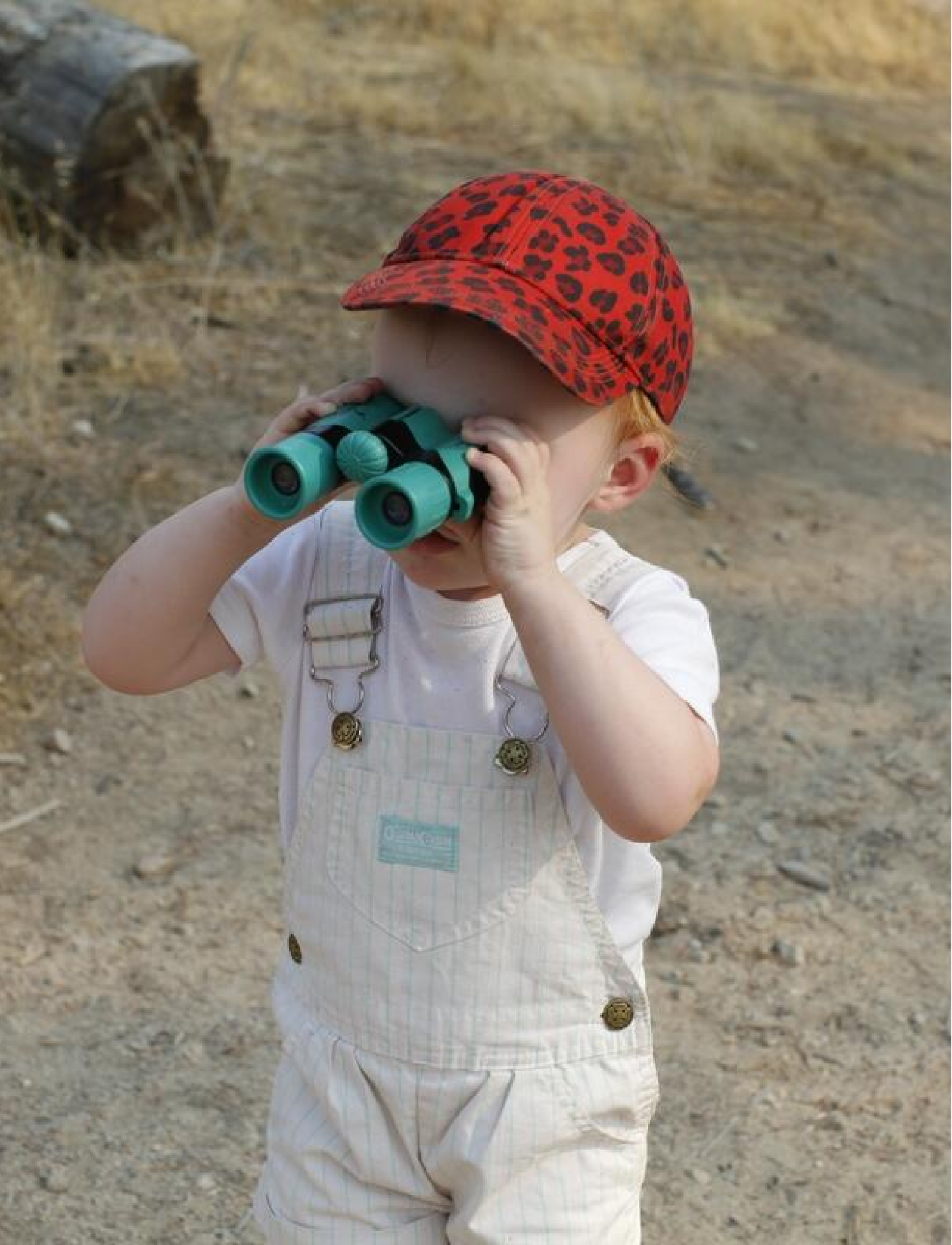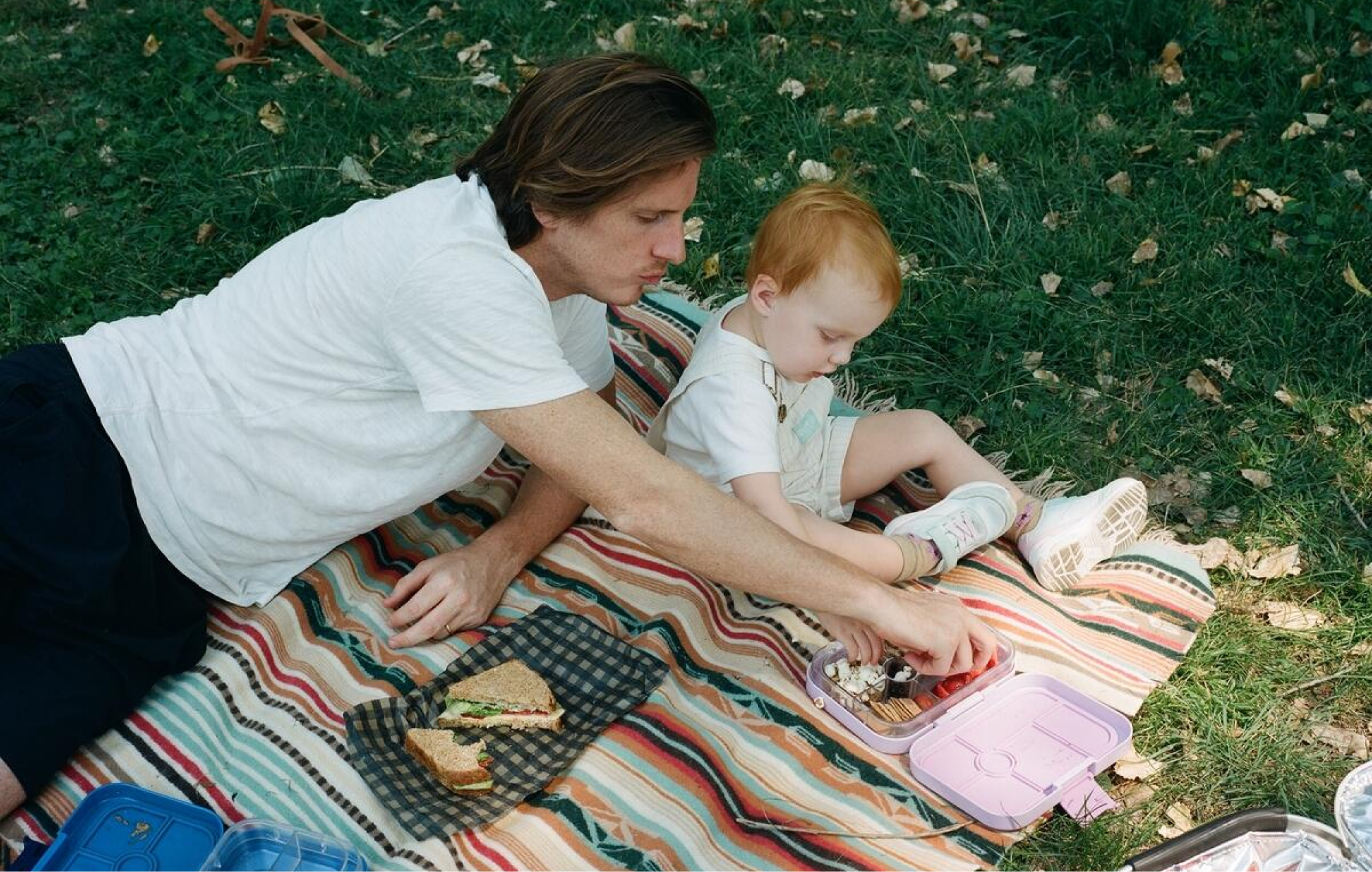 "The next day we got up early and went to Remington Hot Springs, these amazing natural springs on the Kern River that've been blocked off as pools with rocks. When you're hiking down to them, you know you're close because the air starts to smell like rotten eggs and sulfur. It was beautiful there. You can dip between the river and the hot springs. It was a really nice way to start the day.
We drove back through the National Forest to this famous place called McNally's, which has been a dining hall and general store for over 100 years. There's a lodge and restaurant and a burger stand, where we ate. The burgers were delicious. During the pandemic, I haven't really eaten out anywhere. But here we could sit outside at a picnic table and there wasn't anyone around. To be able to eat out felt like a real luxury."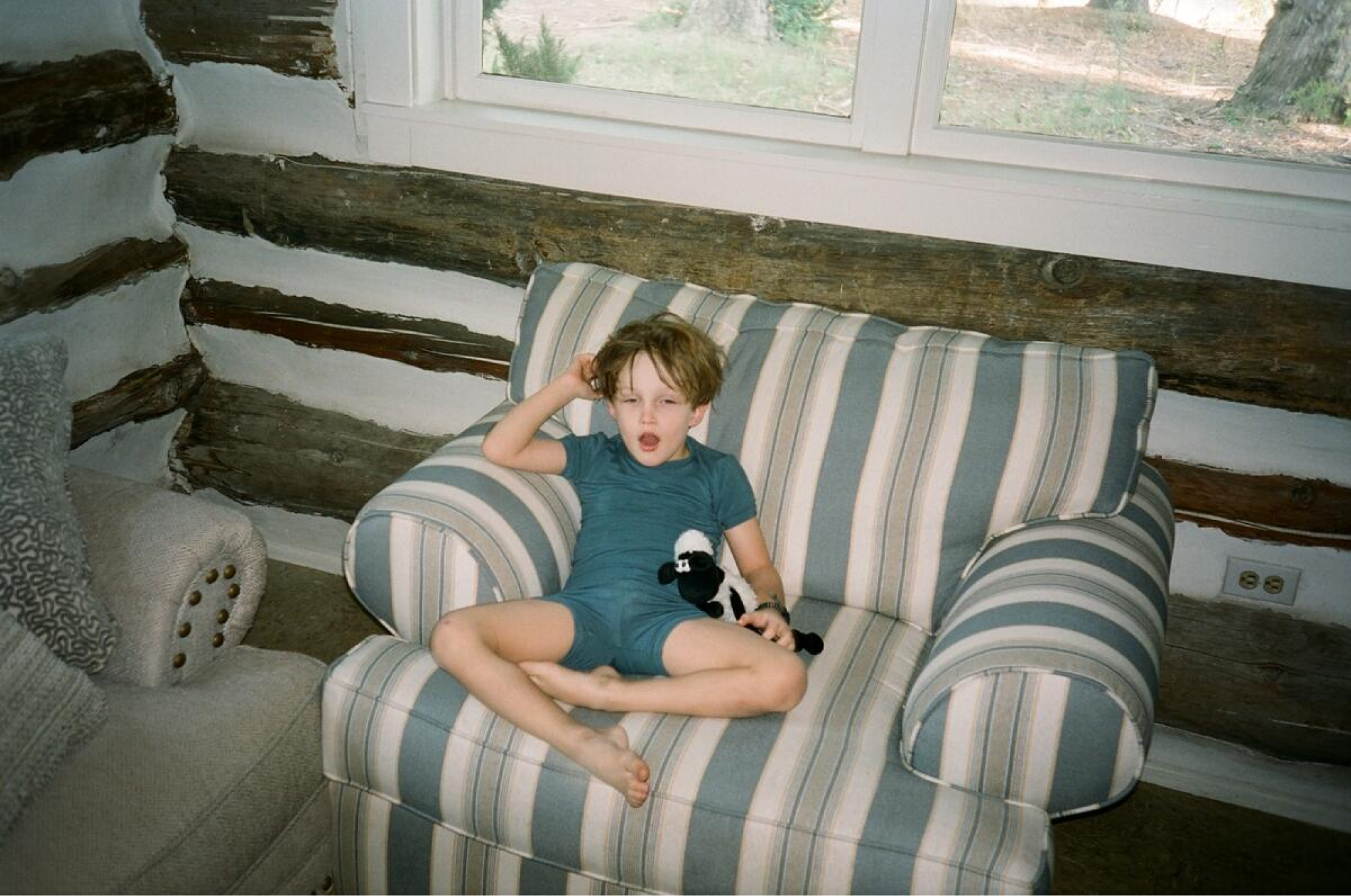 Lounging at the ranch house that brought back memories of Jenny's childhood on her grandparents' farm.
"After lunch we did a bit of the Whiskey Flat Trail. Once again we were looking for somewhere to swim. There were rock pools in the shallower parts of the river that blocked the current. We found one and sat and swam in it.
My son is really into birds. He has a pair of binoculars that he takes everywhere, along with his bird map. The one bird he was able to find in his map on this trip was a great egret. They're so majestic, and this one was across the river from us. My son was very excited.
People still do gold prospecting on the Kern River as a hobby. We looked in the sand and there were little glitters of gold in it. We live near the Autry Museum of the American West. We went there a lot pre-pandemic and my son loves the gold panning section, so it was fun to dig up sand on the Kern River — although I obviously didn't have a prospecting pan. I get how people get into this.
We drove back and everyone was absolutely wiped out. It was a really fun day. We had another quiet night and headed back to LA the next morning."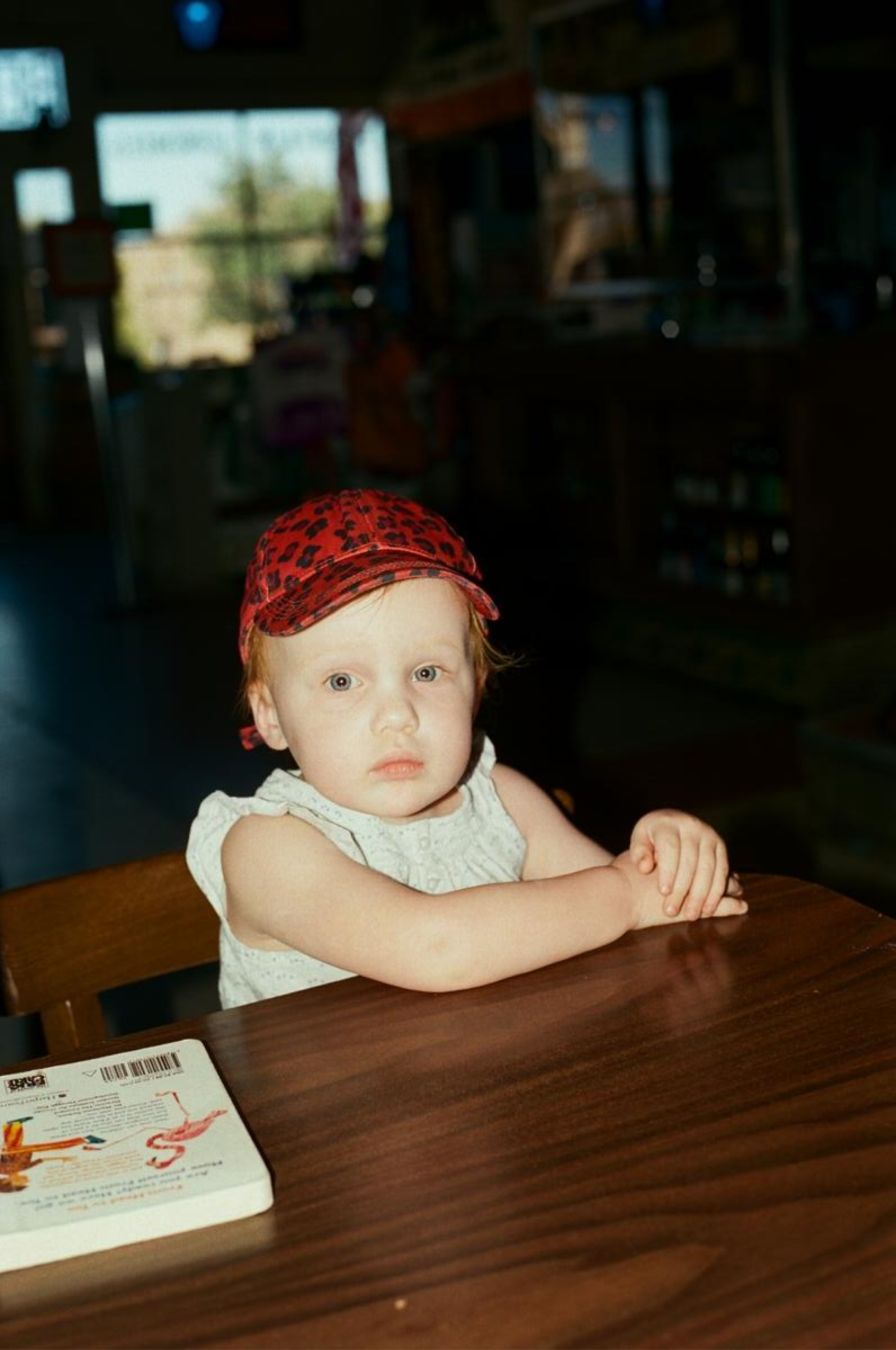 "This experience made me want to do more trips like this. It's been nice to explore around here more, because California is amazing.
Our extended families are in two different places, so we are naturally driven to see family when we have time off — which I love. I don't want to change that, and I miss that right now. But doing something just the four of us has been a nice silver lining.
I'm absolutely amazed at how well kids have adapted to this pandemic. But it's nice to be away and not have to worry about everything — to be able to get a hamburger and french fries and sit outside at a picnic table and enjoy it because there aren't other people around.
During COVID we're especially aware that everybody in our building is always home. My neighbors must be sick of my children screaming. Going from that to letting the kids be loud and free was really nice. When you're out in nature, you can just let everything that's going on wash away for a little bit."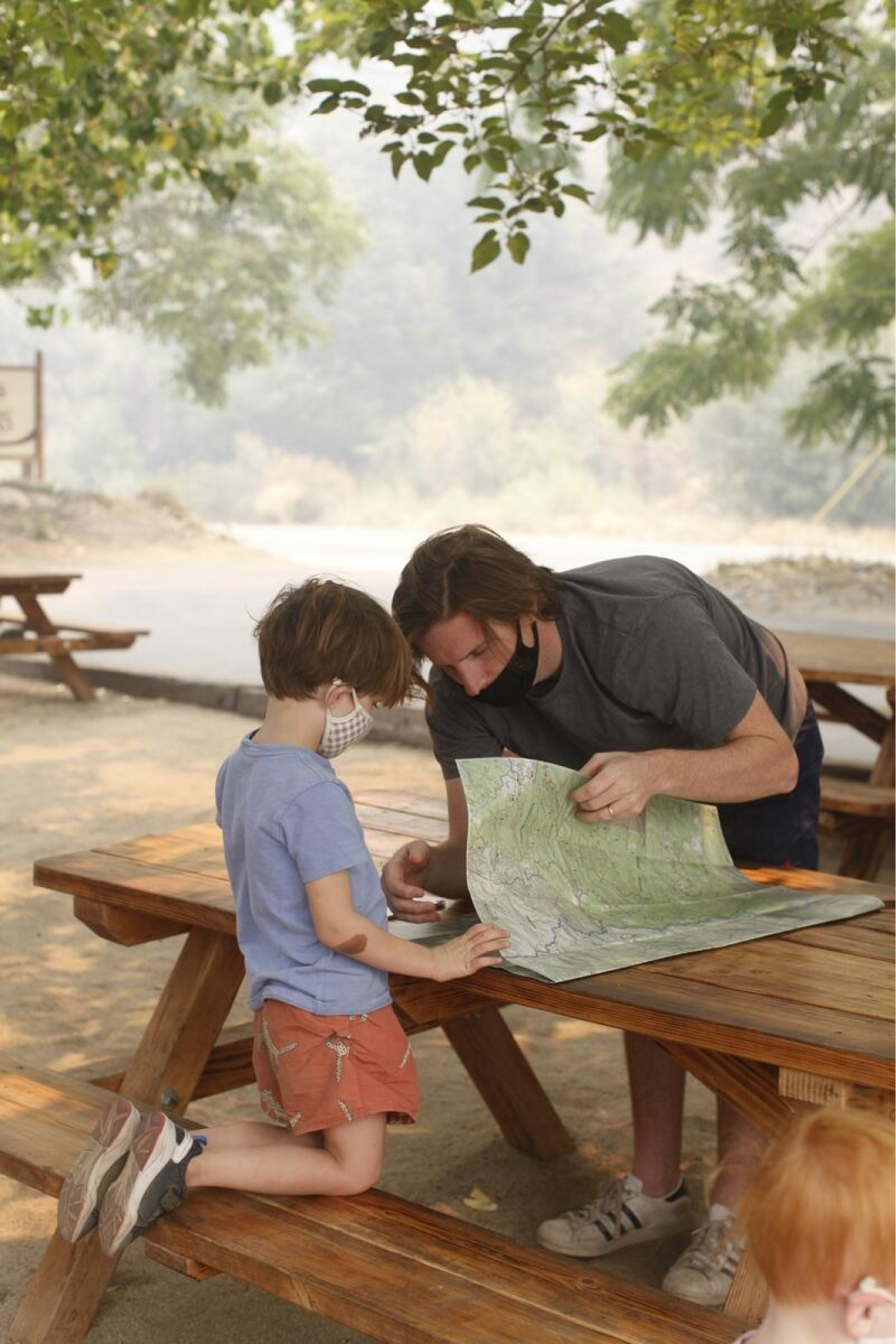 ---

Jenny Hueston is a Canadian photographer that is based in Los Angeles. She is drawn to subjects involving youth culture, the small stories of everyday life and her hometown in rural Canada. Along a long term personal project examining these subjects she also shoots editorial and commercial photography.

Jennifer Maerz is a freelance writer in Portland, Oregon whose work has appeared in RollingStone.com, the San Francisco Chronicle, Cosmopolitan.com, and Noisey.com, among other places. She's the former editor-in-chief of The Bold Italic and Anxy Magazine and is now working on book ideas she hopes will become actual books.
---
Explore the SoCal wilderness
---