Roads Less Traveled
Going Rural, If Only for a Day
In search of starry nights and seasonal produce, photographer Jacq Harriet swapped the New York hustle for the Vermont countryside.
Photography by
Jacq Harriet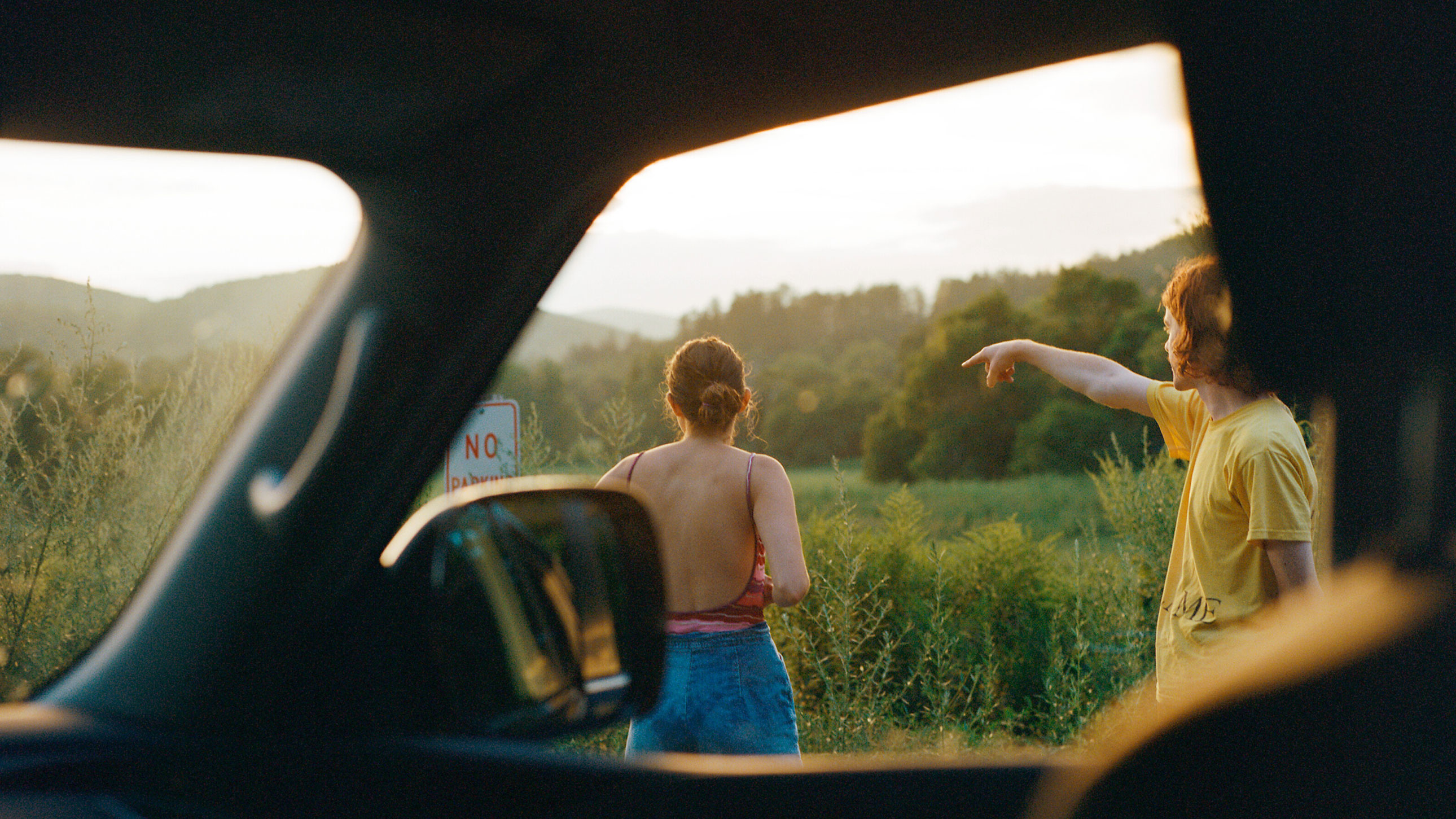 After being limited to the same three-mile radius around her New York City apartment for months on end, photographer Jacq Harriet was ready for a change. She longed to get away from the small spaces and concrete confines of her city and instead be surrounded by fresh air and farm animals. She'd recently gotten into cooking, and was also keen on getting her hands on fresh produce. Vermont seemed like the perfect destination.
Harriet selected two travel companions from her quarantine emotional support system — Kendall Kleinberg, a friend from college, and Will Nielsen, a former roommate — to accompany her. While the two had never met, Harriet had a strong sense they'd click, with their colorful personal styles and thirst for adventure. "They are both the type of people who are game for anything," Harriet says.
With her travel buddies and a rental car secured, Harriet set off in search of rolling hills, quiet ponds, and fresh summer vegetables. We sat down with her to hear about some of the standout moments from the trip.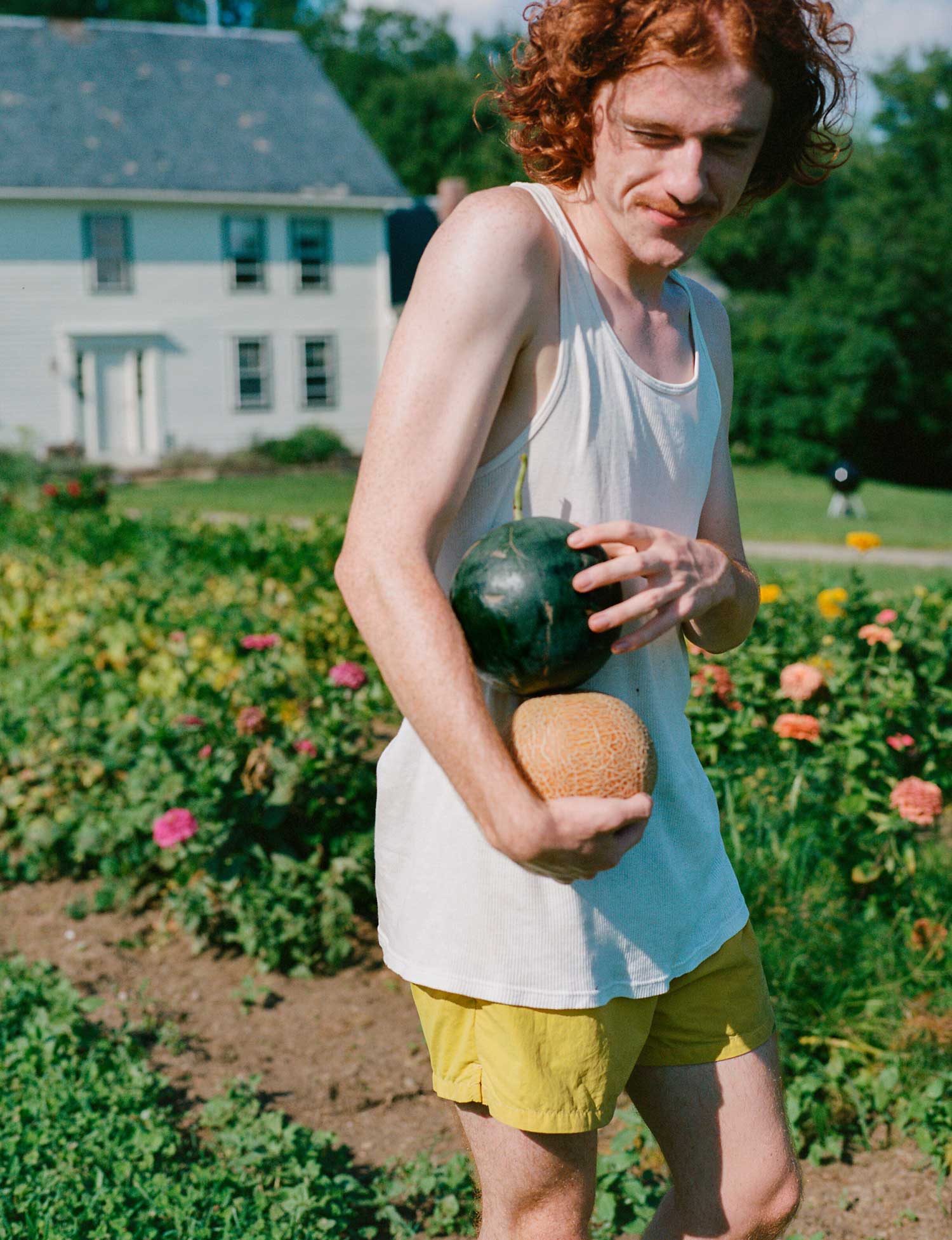 "We left New York City early on a Sunday morning and went straight to Vermont. We drove down random streets and toward dead ends because we had been cooped up for so long and just wanted to break free. We were okay with not having a final destination in mind — it was so much more about being present and being grateful for having the opportunity to taste a different part of life.
Our first stop was in Woodstock, Vermont. As the sun set, we grabbed takeout from a local eatery and went to Quechee Gorge, 'Vermont's Little Grand Canyon.' We walked down a dirt path to mini pools created by the rocks at the bottom of the gorge. It looks like a really exotic place, but it's a 10-minute walk from the street. We swam, watched the sun go down, and just breathed in the air."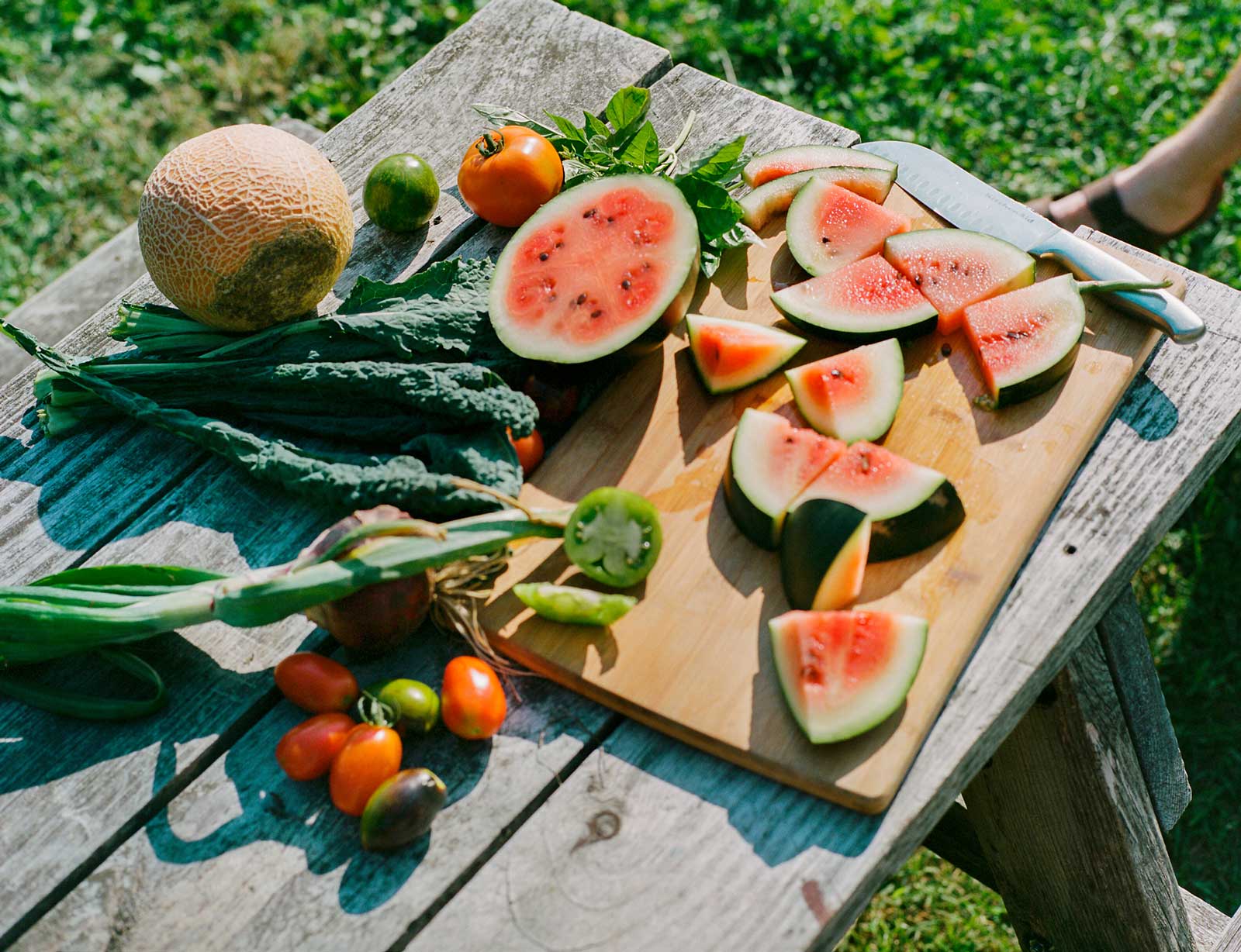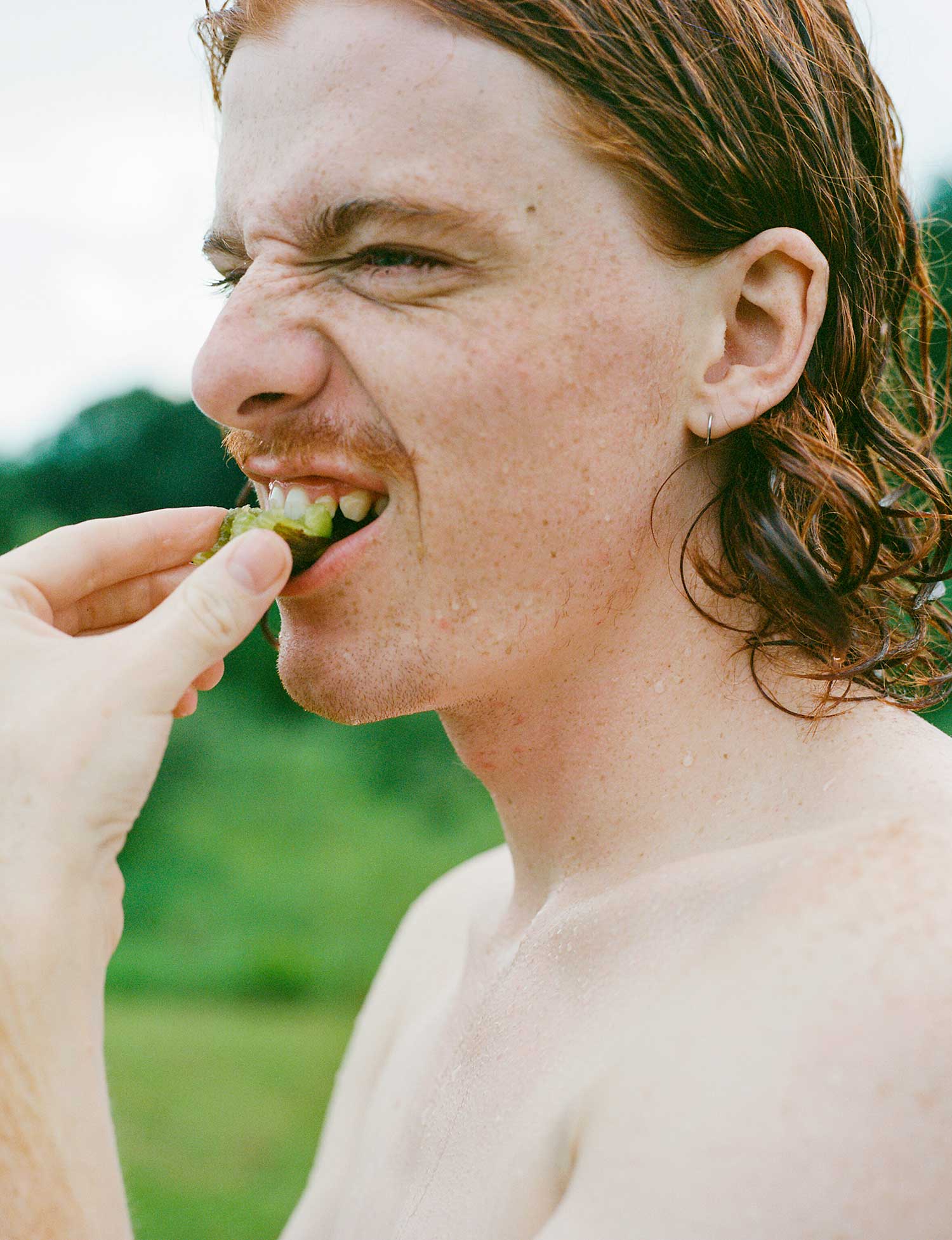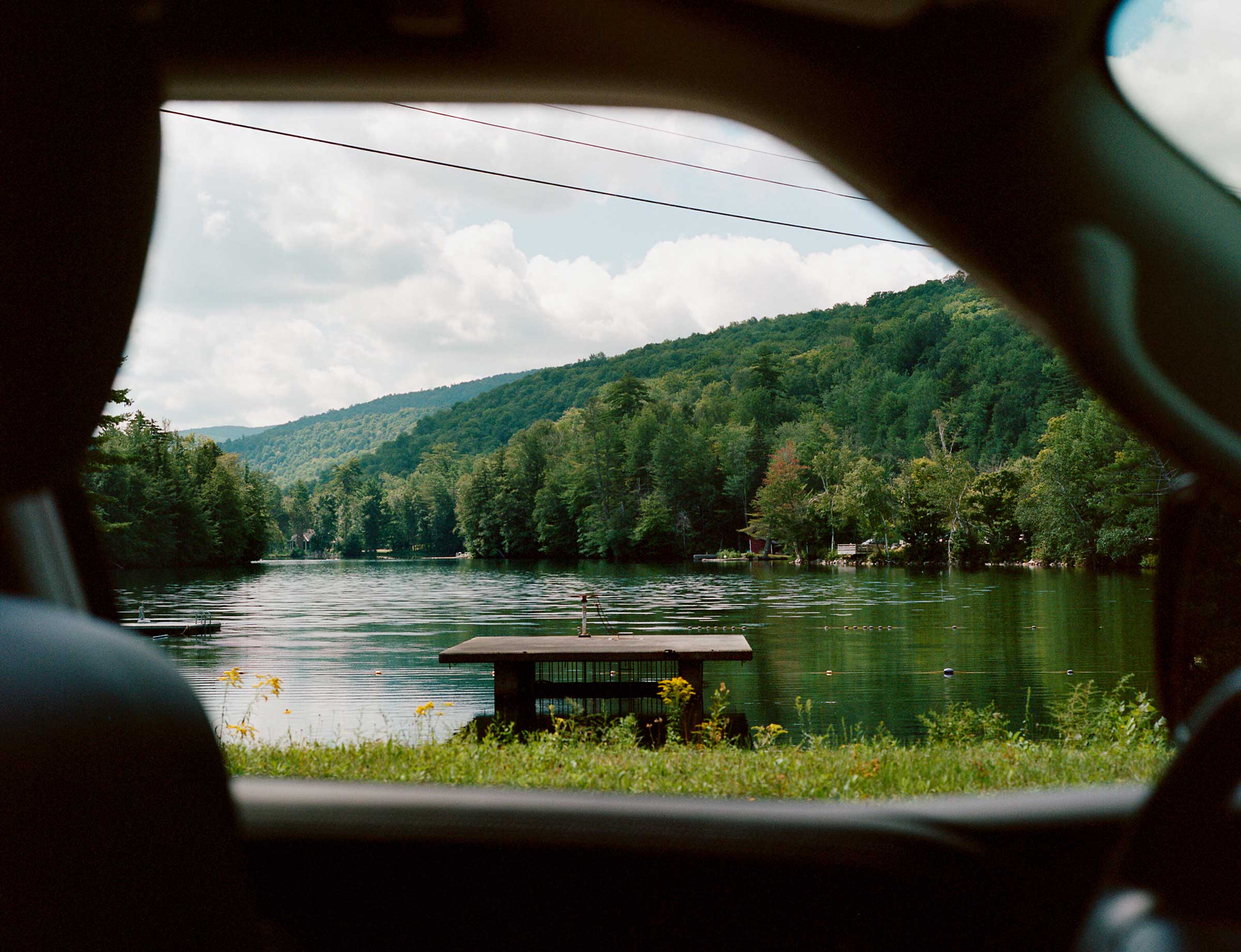 "The next morning we drove to Guilford, where our Airbnb was. On our way we came across a summer camp with a beautiful little farm stand that was completely empty. It was very much 'Take what you want, leave the money in the bin, and enjoy.' I love that honor system. As New Yorkers, it felt like such a leap of faith to trust people like that. It felt special because my friends and I share that wavelength — more often than not, you're going to come across people who are good natured."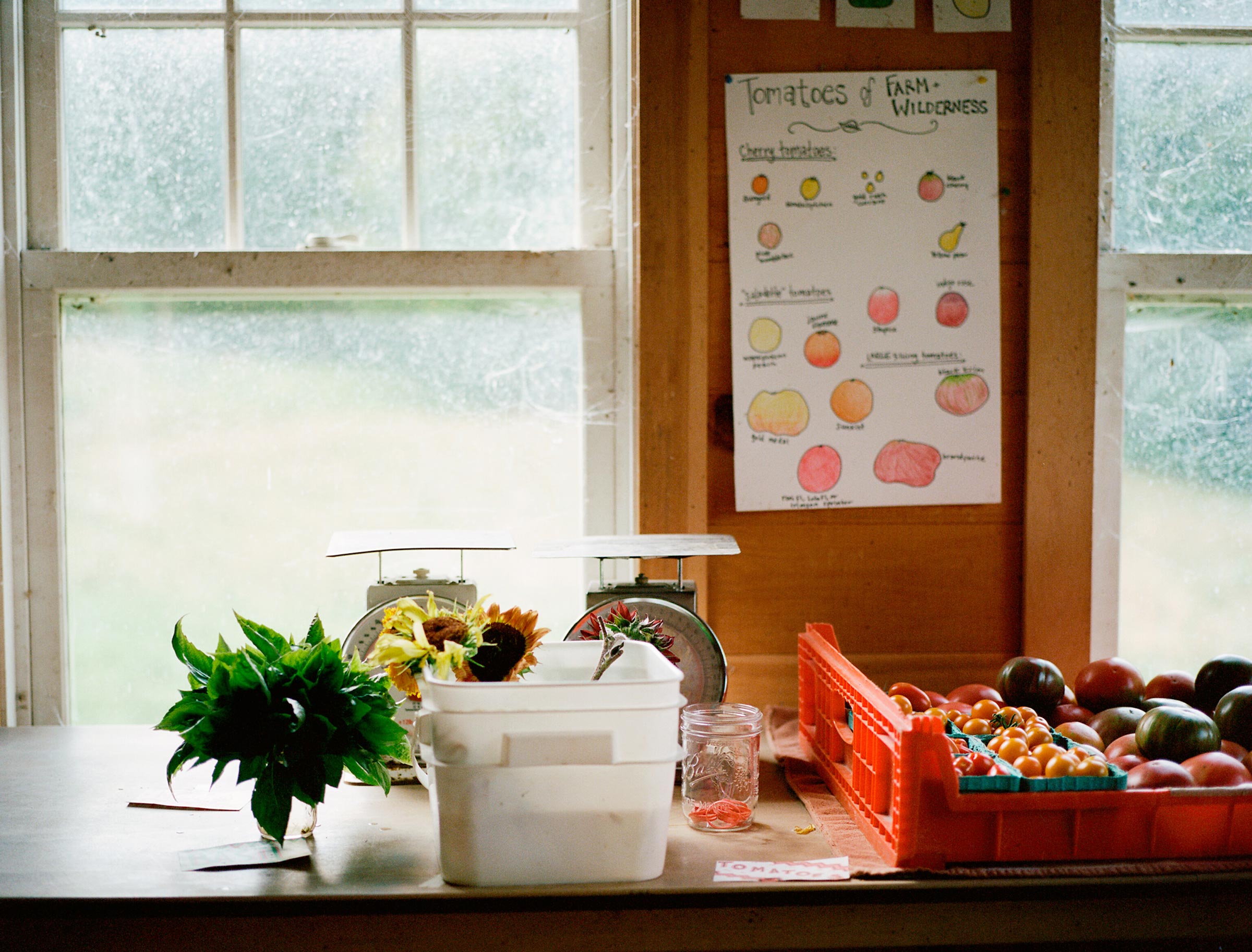 "We arrived at our Airbnb in the early afternoon. Our host took us on a journey around her farmhouse and garden and showed us all the things she was growing. Our favorite part was the tomatoes. There's nothing like garden-fresh tomatoes. They taste so much better than anything you can get in the store. Kendall bit into a tomato as if it were an apple. There were also cute little watermelons and cantaloupes.
Our host's golden retriever, Ida, showed us the way to the pond where there were little frogs swimming at the edges. There was such a beautiful quietness to the wind out there. Floating on the tube, you could see green for miles."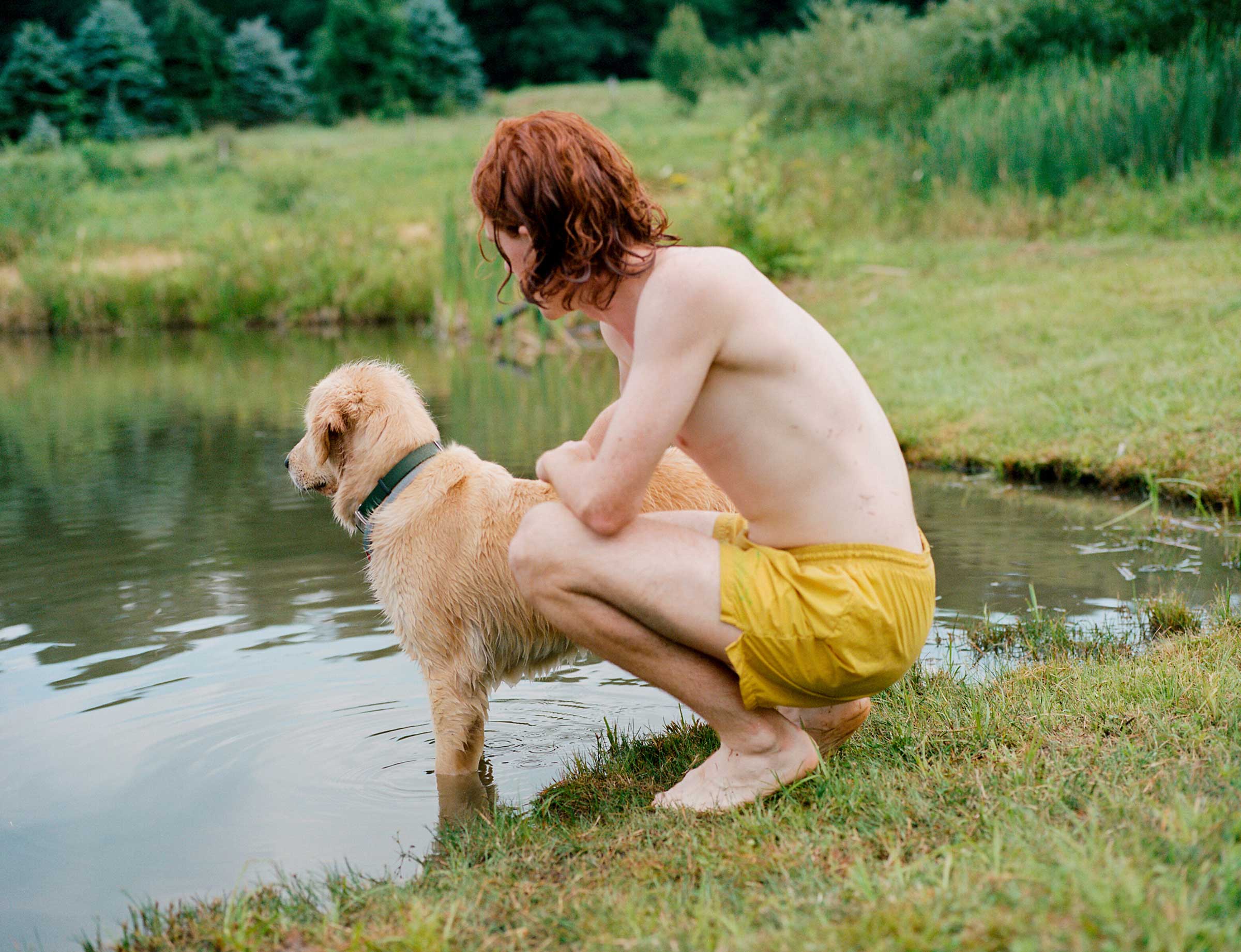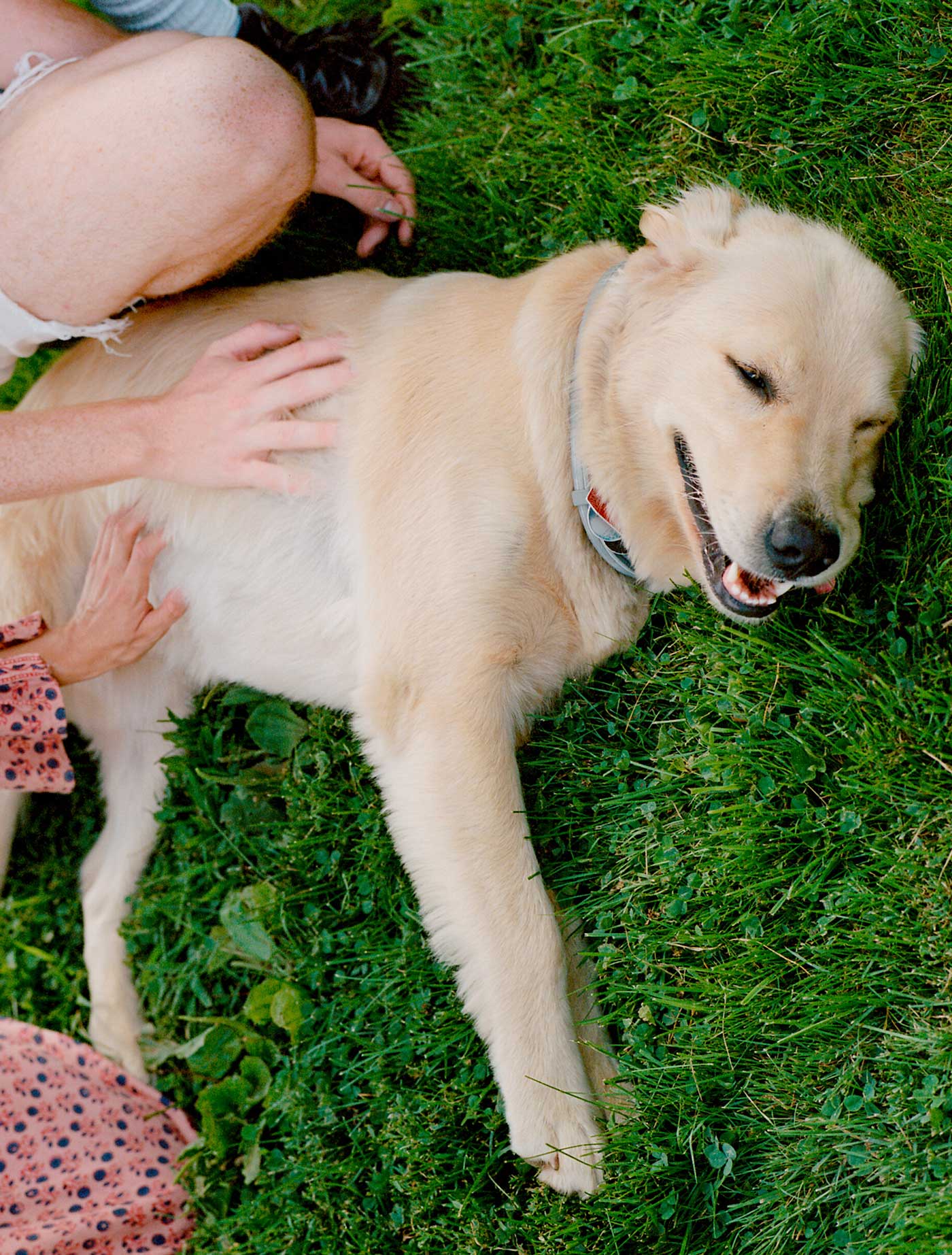 "For dinner, we fired up the grill and picked some vegetables in the garden. We chose vegetables that were in season — romanesco, a big, gorgeous vegetable; kale; fresh sweet corn; edamame — [our host] had everything. The vegetables were so fresh and organic that all we needed was some salt and pepper.
Will grilled steak and FaceTimed his dad, who lives in Portland. We all miss our families, and asked our parents for help with starting a fire and cooking on the grill. As the sun was going down, you could smell the charcoal, and the steak was finally ready. We sat outside and looked at the stars, talked, and had some wine."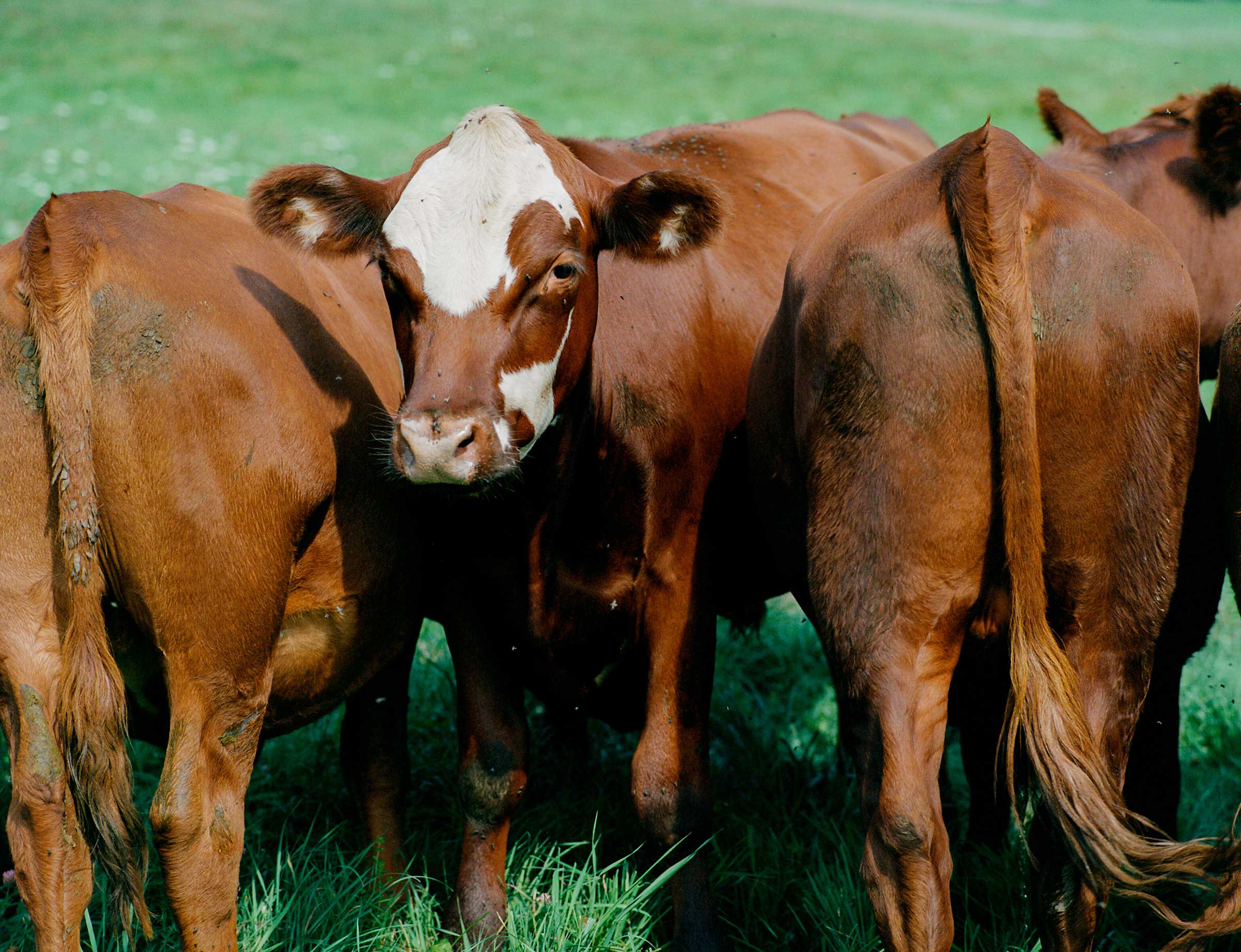 Cows on the pasture. Grass farming has been a tradition carried down on the farm since the late 18th century.
"We slept in a real farmhouse, which had been around since the 18th century. Kendall, Will, and I are originally from the West Coast and were talking about how special it is to stay in a home that had been built just as the United States was establishing itself as a country.
In the morning, we took a nice stroll through the pastures to see the cows. They were gorgeous and looked right back at you. Will fed them pieces of grass.
After laying in a hammock for a while, we fired up some leftovers and fetched some farm-fresh eggs from the property. We had a nice little breakfast, and then were on our way."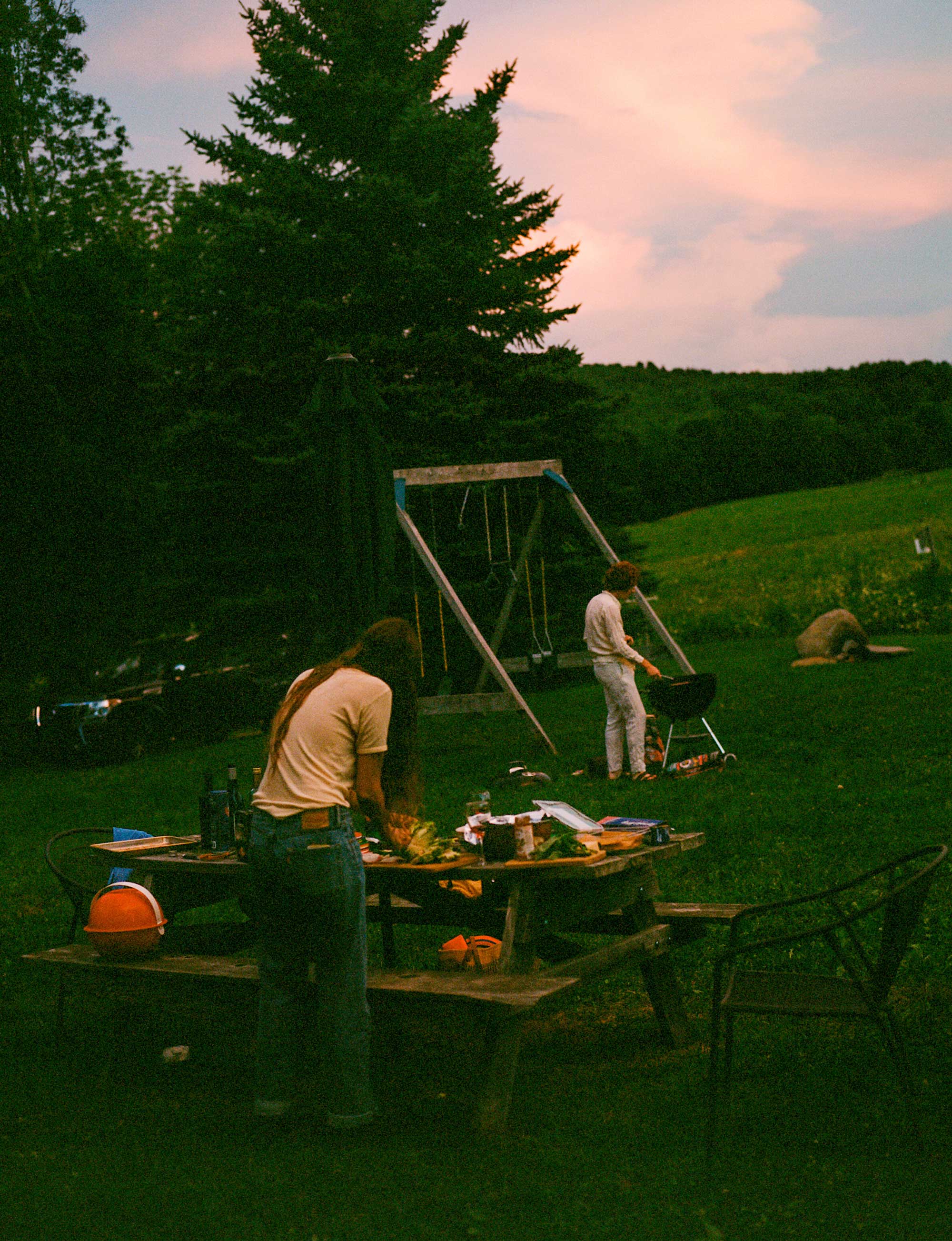 The crew gathers for a warm meal after a day of outdoor activities. The host had enough "cute little dishes" for a big family feast, Harriet says.
"This trip was really about not having agendas. I'm a workaholic. I do travel, but it's usually for work. It's such a different experience to go somewhere without an itinerary or deadlines. A town doesn't have to be a destination for it to be enticing. It's about the experience of where you're spending your time in that town. Staying at an Airbnb, you get to look into somebody else's life for just a day.
Mentally it was a nice release, because it showed me the world still is happening. The garden is still growing. Time is passing. It felt like the door for me to like re-enter society. I also got to experience a little bit of summer. It was also really special to see two people who helped me survive during this time become close friends; now the three of us are this really sweet unit."

---

Christine Lee is a San Francisco-based writer and editorial coordinator at Airbnb. Originally from Los Angeles, Christine studied English Literature and Journalism at the University of California, Berkeley. When not writing, she can be found hunting for the best bowl of ramen or her next read in used bookstores.

Jacq Harriet is an editorial and commercial freelance photographer based in New York City and Los Angeles. Originally from Northern California, she moved to New York to study filmmaking and photography at New York University. She discovers new photography subjects through unique experiences in her travels around the world.
---
Roam the Vermont countryside
---