Private wing of a seven bedroom mansion on an open water canal, just minutes from Key West. Private entrance if needed, boat/ jet ski dockage available. Kayaks and paddle board rental available on site. Your stay includes discounts for on-site private boat charters (snorkel, fishing, sandbar, back country, dolphin watch, etc) through Capt. Aaron with Dibs On Bottom Charters. Come live like a local and experience the real Key West
This large bedroom with vaulted ceilings features multiple sleeping accommodations, including a fully carpeted loft with queen size bed. The room also features twin bunk beds, a full-size futon, bright windows, oversized closets, and a private entrance onto a deck overlooking the canal. The home also boasts a newly finished resort-style saltwater pool, lush vegetation, perimeter wall, security cameras, boat and jet ski dockage, and multiple water toys available on site.
Our neighborhood is a gated community just a short drive to down town Key West. Each street is flanked by a canal with open water access, allowing residents to enjoy the ease and accessibility of the beautiful waters of Key West. We are often visited by manatees looking for a freshwater drink from the hose.
Room Type
Entire home/apt
---
Property Type
House
---
Accommodates
6
---
Bedrooms
Key West, FL, United States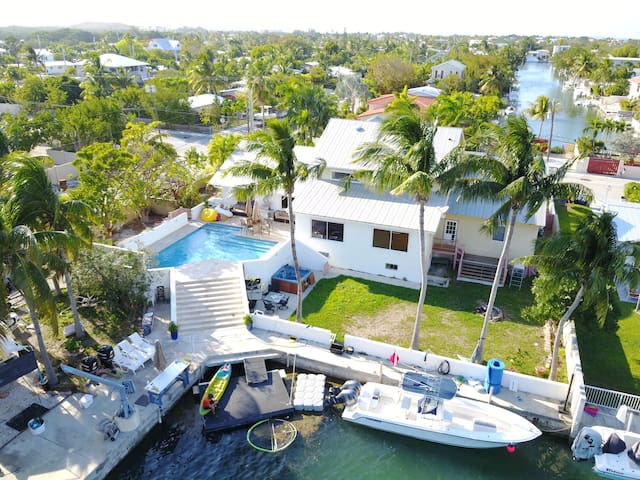 Moored in Key West harbor, just off Fleming Key & a stone's throw from the US Coast Guard base, the good-ship R/V AWARENESS WON sits on the beautiful water in the warm Florida sun. We are the premier Airbnb accommodations on the water. -- Please expand 'read more' in each section for additional details. Water taxi is required to come & go from ship. His normal operations are 10am to 10pm. NOTE: This is the single cabin reservation listing. Additional multi-cabin listing can be found on AIRBNB.
This vessel has three comfortable cabins with 2 berths each, where the sound of moving water and the gentle rocking of the boat can put you in sweet dream land. Most say it is the best sleep they have ever had. The vessel was built and designed for service and functionality more than comfort and visual pleasantry. The washroom/head is small, requires hand pumping, and as is the case with boats, not the easiest toilet to use. Cabin spaces are tight, designed for comfortable sleeping and are not staterooms. Air flow is limited with hatch, porthole, and small fan. If you cannot compromise your personal comfort expectations and prefer cruise ship conditions, please don't book here. There are luxury yachts available in Key West for $600 a night... please book one. Each cabin requires separate booking, maximum 2 persons per cabin. -- Please message and ask us to send you a "Special Offer" for group requests with more than one cabin and we will discount the cleaning fees of $10/cabin... If you try to book a cabin with more than 2 people, the system will allow it, but we will reject it. We strongly suggest messaging us before "Instant Booking" as well, to insure accommodation availability fitting to your needs and correct option selections. We reply promptly. You can "check-in" by phone at any time before 7 pm, but earlier the better... Enjoy the island, have dinner, watch the sunset at Mallory Square and all that. Just make contact with the water taxi by 8 to arrange transportation at 9 or 10 as his schedule determines (contact info provided upon booking). Leave your bags in the car if you drive, and bring only what you'll need to make changing vessels easier... (If you arrive by plane, bus or fast-cat ferry, I can pick up bags earlier at the dock by arrangement...) Let the water taxi captain know what time you want to return to shore before disembarking, and offer the fare upon boarding so not to hold up vessel transfer when arriving to the ship. That's basically how it works...
Adventures and activities available in Key West are up close and personal right here in the harbor. Sunsets and sunrises are right here.
Captain Ron is a kind host and an experienced sailor. We really enjoyed our time on his yacht. It's a really cool experience for someone who is a little adventurous. We get to see the stars and stunning sunrise in the sea. Yet dizziness is possible as well. Do pay attention to set up the time and location beforehand for the water taxi, especially in a windy day.
Qingyang
2017-03-15T00:00:00Z
Live like a local!! If you're looking for an authentic Key West experience, this is it! Adventures abound!! Sit and listen to Captain Ron's stories! He is a funny story teller, and a very thoughtful and courteous host.
Rhonda
2017-03-02T00:00:00Z
Fun sleeping on a boat! Good adventure, minimal amenities.
Dave
2017-02-23T00:00:00Z
Captain Ron's place was a great value and a really neat way to live out my Key West adventure.
Joe
2017-02-25T00:00:00Z
Captain Ron was the perfect host. He spent time with us and answered all my questions. He keeps a clean boat and saved us by arranging parking along with tender rides that would have otherwise cost us time and money. His main concern was that we were having a good experience. My only regret was that I did not bring bait, the fish were mocking me....
Peter
2017-03-10T00:00:00Z
The first time for us to sleep over in a boat ! It was awesome!! Captain Ron was so kind and help us a lot . The boat was good more than we expected . It's not comfy as you stay at hotel but I think it's a great experience for everyone! We enjoyed it!!
DELABEW
2017-03-22T00:00:00Z
Cool option for guests comfortable on the water. Communicate with boat taxi to be sure everyone's on the same page.
Legends on the Farmington
2017-03-19T00:00:00Z
I very much enjoyed my first night ever sleeping on a boat. Captain Ron and his wife were great hosts. Even before I got there, Ron was great at communicating with me about water shuttle times, etc. When I got there I was welcomed by him and his wife. He showed me around, gave me a safety briefing and explained how things such as toilets worked on the boat. He told me I could help myself to anything in the galley, which was stocked with a wide variety of snack foods, drinks and some fruit. It was a clear, crisp night when I was there. I spent some time on the deck, enjoying the view of the skies while lying on a giant bean bag. If I had one more night there, I may have opted to sleep on the deck. If you are allergic to or bothered by cigarette smoke, you should be aware the captain and his wife are smokers. This wasn't a problem for me because they only smoked in the wheelhouse, where the windows were open. There was absolutely no trace of any cigarette smoke or smell in the sleeping quarters. Overall, the experience of sleeping on a boat and the hospitality of Captain Ron were great. I would do it again if I had the opportunity.
Vic
2017-03-17T00:00:00Z
Room Type
Private room
---
Property Type
Boat
---
Accommodates
2
---
Bedrooms
Key West, FL, United States
Located in coveted Old Town less than a 1/2 block from Duval St. & just a few blocks from the Southernmost Point, Hemingway House and many other Key West attractions. Bella Vita features a wrap-around porch with chairs & table, living room with pullout queen-size sofa, galley kitchen with bar seating, large bedroom with king-size bed, dresser & vanity area, bathroom with large shower, high-speed internet access, 2 flat-screen TVs, DVD players, & a BlueTooth stereo system with CD player & radio.
Bella Vita is located in the highly sought after historic district of Key West known as Old Town. Bella Vita is literally steps from Duval Street, with many attractions located just a few blocks away, including the Southernmost Point, South Beach, Hemingway House, Key West Lighthouse, and the Key West Butterfly & Nature Conservatory. The Old Town Trolley and Conch Tour Train both have stops nearby. You will also find that many of the restaurants and bars you will definitely want to visit are just around the corner or a short walking distance from Bella Vita, including but not limited to: La Te Da, Banana Cafe, Salty Angler, Cork & Stogie, Ana's Cuban Cafe, Deuce's Off the Hook Grill, Grand Vin, La Grignote, Louie's Backyard, and Six-Toed Cat. Bella Vita is also close to Higgs Beach (1.1 miles), Fort Zachary Taylor State Park (1.1 miles) and Mallory Square (1.2 miles).
Room Type
Entire home/apt
---
Property Type
Condominium
---
Accommodates
4
---
Bedrooms
Key West, FL, United States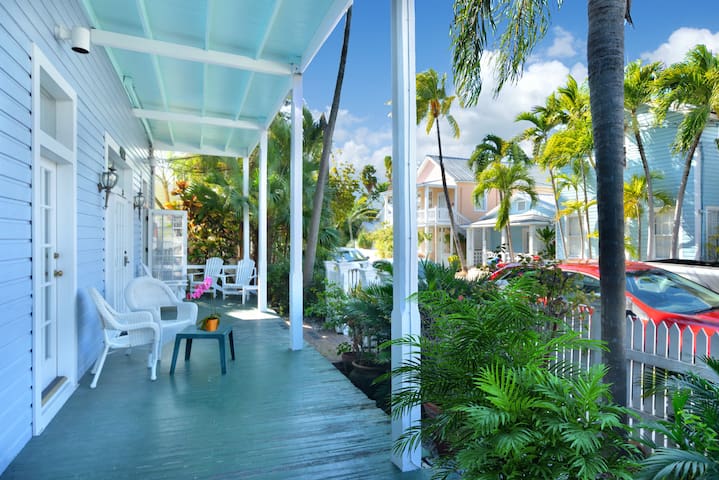 Living is easy in this private and sophisticated penthouse with waterfront views located only 10-15 mins from downtown Key West. The floor plan encompasses 2 bedrooms with plenty of room for sleep and storage, 1 bathroom, and a sleek and stylish kitchen that flows into the dining room and private roof top deck. Perfect for a family or as a holiday retreat, this home is ideally positioned to enjoy the proximity to beaches, cafes and restaurants, and shopping center. Maximum occupant 4 people.
Enjoy breathtaking sights and sounds from our penthouse condo, just 5 miles outside of Key West. Our 672 sq. ft. efficient condo is the sole unit on the 3rd floor of Bldg. 3 of the Bayside Condos. Locates on the intercostal with nice water front views.
Although we do not have a pool or hot tub, the lagoon in the back is ideal for a refreshing dip! Relax with all of the comforts of home but with views and attractions unlike those in your backyard. Take a scooter ride around the island, stroll down nearby Duval St., grab a fishing rod and make a catch or sip a colada at Margaritaville. Whatever you do, find yourself both at home and away from it all!
No surprise. Like on the photos. A little bit far from key west but with a car, it was perfect....
Mic
2016-08-14T00:00:00Z
The condo is very clean and comfortable. And it only needs about 10 minutes to the downtown of Key West by driving. We had great two days in here. Highly recommend it.
Brandy
2015-12-01T00:00:00Z
Large, only top floor apartment, very private with good views. Four very good beds. 15 minutes from everywhere, thus excellent as a base for exploring the lower keys. Excellent parking.
Mikko
2017-03-04T00:00:00Z
Great condo with a wonderful patio overlooking a bay. Updated and modern. It had everything we needed for our stay. It was a great value. Although, with the traffic it can take a little bit of time to get to Old Town Key West. It wasn't a huge issue for us but something you will want to be aware of.
Sherry
2017-01-07T00:00:00Z
Nice apartment and supercleen You ned var but only minuters in to Key West
Örjan
2017-01-23T00:00:00Z
The instructions explaining how to get into the house were very clear. Nice room with great rooftop area.
Mark
2016-12-27T00:00:00Z
Good location, apartment was clean. We had a great stay.
Yuan-Yuan
2017-02-13T00:00:00Z
This place is a gem. Easy access to Key West, very clean cozy.
Ken
2017-03-31T00:00:00Z
Room Type
Entire home/apt
---
Property Type
Apartment
---
Accommodates
4
---
Bedrooms
Key West, FL, United States
This isn't just a house, this is your own private mini resort in Key West, Florida. This is the property used by MTV to film the 2006 Real World Key West. 500 feet of oceanfront, 8 to 10 (optional) bedrooms (sleeps 16 to 20-optional) , 4 1/2 or 5 1/2 baths, 14 plasma TV, gym, tennis court, 7 kayaks, 5 paddle boards, 20 bikes, pool table, racket ball court (optional), boat dock with multiple slips, and much more
This isn't just a house, this is your own private mini resort in Key West, Florida. This is the property used by MTV to film the 2006 Real World Key West. 500 feet of oceanfront, 8 to 10 bedrooms (sleeps 16 to 20) , 4 1/2 or 5 1/2 baths, 14 plasma TVs, pool table, tennis court, racket ball court (optional), hammocks, 5 paddle boards, 20 bikes, 7 kayaks, basketball court, gym, off street parking, 60 foot deep boat dock, secondary protected wind/wave boat dock. Close enough to Duval Street/Old Town (10 minutes) to enjoy the fun and quirkiness but also in a section of Key West that is quiet and just enough away from the crowds, mopeds, motorcycles, smoke, cruise ships crowds, and noise to appreciate what the KEYS are really all about. THE RESORT COMPOUND CONSISTS OF THE LARGE 8 Bedroom House used by the Real World Key West series and an additional house (called the Racket Ball House) literally build around a racket ball court with 2 waterfront bedroom. The additional house is rented (500 per night or 2500 per week) as an additional option if wanted and prices on this site do not reflect this additional pricing.. Please note that to insure the privacy of the Guests of the Main House, the Racket House will not be rented to 3rd parties and is only rented to the Group staying in the big main house This property is by far the best Key West has to offer!!!!!!! Off season specials available. Perfect for large family getaways, small business retreats. Call early as it gets filled quickly. PLEASE NOTE THAT THIS PROPERTY IS ONLY REPRESENTED BY THE OWNER, ANDREW LIPPI AND ANY OTHER PERSON INCLUDING A (SENSITIVE CONTENTS HIDDEN) LISTING IS NOT AUTHORIZED AND PROBABLY A SCAM
Andrew and his grounds person were very welcoming and helpful. The neighborhood is beautiful, quiet, and fairly convenient to downtown Key West
Bill
2016-01-08T00:00:00Z
A great House for a large group. Andrew was very accommodating and communicative. House and amenities were just as described. He even helped connect us with a private chef (Callie) who was great in getting us provisioned and cooking us dinner at the house. Was originally concerned with ability to get taxis to get to Duvall street when we wanted but was not an issue at all.
Marc
2015-12-20T00:00:00Z
We had a blast going to the Real World MTV house in Key West. It is the perfect place to celebrate with a big group. The house was very comfortable and had everything we needed and more. Aric was very helpful and welcoming. I recommend the spot for a fun time in the sun
Camila
2016-05-24T00:00:00Z
The Real World home was everything we'd hoped for. It was huge, fun, and very Key West! We had 10 in our group and I never felt like we were on top of each other because of how many rooms there are and how spacious the home is. It was awesome for a big group and Andrew was super helpful and accommodating from everything from check-in to restaurant recommendations. I would recommend this to anyone looking for a unique + fun home, and big group. We loved being right on the water and having all the water toys as well as dipping into the indoor hot tub at night. It was perfect.
Adrienne
2016-11-17T00:00:00Z
Room Type
Entire home/apt
---
Property Type
House
---
Accommodates
16
---
Bedrooms
Key West, FL, United States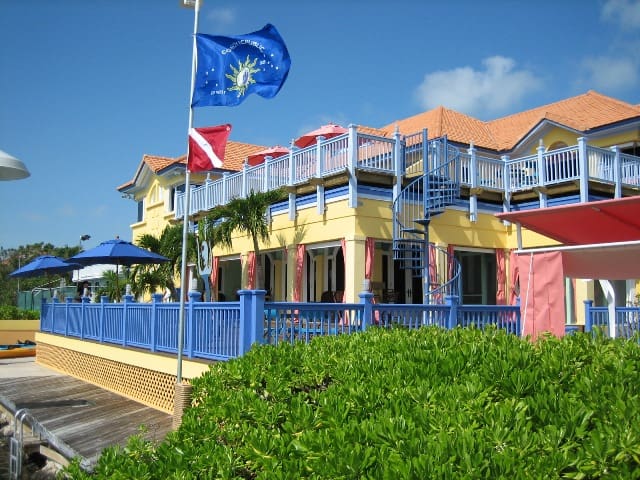 Live the dream on a sailboat, anchored in a secluded harbor off the shores of Key West. Go for a swim, watch for dolphins or just kick back and relax. Life's better on a boat:)
This is a prime location to explore the waters of the Florida keys! Each booking is accommodated with a sailboat to sleep in, capable for sleeping up to two people. PLEASE NOTE: The sailboat is meant for sleeping up to two people and is not meant for accommodating guests for anything other than sleeping quarters and shelter from the rain. A porta potty is supplied. This listing is primarily outdoors and is to be treated more like camping. Kayaks are provided for transportation to and from the boat. DO NOT book if you are looking for a cheaper alternative from a hotel. You will not be satisfied. This is for guests that are adventurous at heart and not afraid of "roughing it". I reserve the right to substitute any boat booked with another boat if needed. Pick up location may change but will always be located in Key West.
Rosey was easy to communicate with and everything was accurate as listed. The boat was pretty spacious and seemed relatively clean. Her husband was the one who gave us the ride to the boat and back and he was very nice. Keep in mind the boat does rock quite a bit, especially if it's windy, and so it can be a little noisy. But overall, the experience was great (our first time on a sailboat out in the water) and scenery is amazing. Last note for people who have never been to Key West: the entire island is "pay to park" so overnight parking is at least $20; however, there is plenty of parking available in the area in lots and on the streets. Do NOT park at the Hyatt garage as we made that mistake and ended up paying more than double for parking. Overall, a good stay.
Michelle
2016-12-31T00:00:00Z
Loved staying on the boat, definitely keep in mind that the boat rocks a lot. Regular chargers won't work; we were stuck without our phones for the night. Otherwise it was an amazing experience and I would definitely do it again!
Stephanie
2017-01-22T00:00:00Z
Rosey and her husband are really nice people! They're hospitable and easy-going and we really enjoyed the night we spent on the boat watching the starry sky and the beautiful sunrise. It's a unique experience to all of us.
Chang
2016-12-28T00:00:00Z
Both boats were great! It was unforgettable and amazing experience! We loved it! The view - sunsets and sunrises were picturesque! I could never dream of a better way to spend my wedding week in that paradise! The smaller boat was a little smelly because of the bathroom, but I still highly recommend it as a great experience! You have to do it at least once!
Kasia
2017-02-25T00:00:00Z
Great place to stay and get a feel of the life on sea. Hosts are helpful and everything went as desired. Would recommend this to anyone
Erik
2017-02-09T00:00:00Z
IMPORTANT: only call Rosey to fetch you when you have finished your dinner and prepare for a whole night onboard, otherwise she will have to come to the shore twice or more. The boat is not as large as we imagined, but as cozy. When the countless stars shine above and the breeze blows, it feels amazing. But the battery on the boat couldn't sustain the lights for the whole night, and it almost dies out after 11:30. The toilet is not the regular type. The tap water is out of use and washing is inconvenient (no shower). Beside these, everything else is fine.
言
2016-12-24T00:00:00Z
Very pleasant to sleep on a sailboat in the bay.
Steven
2017-01-20T00:00:00Z
it is an forgettable experience, we 5 together stay in it, enjoying the silence around and wave sound. We drink beer and play card games. Especially, after that we step out of cabin,observe the beauRufus nebula. Roesy is a awesome guy, always response in time and solve our puzzle patiently. I love the boat and the night floating on the sea! Awesome!
Guang
2016-12-25T00:00:00Z
Room Type
Private room
---
Property Type
Boat
---
Accommodates
2
---
Bedrooms
Key West, FL, United States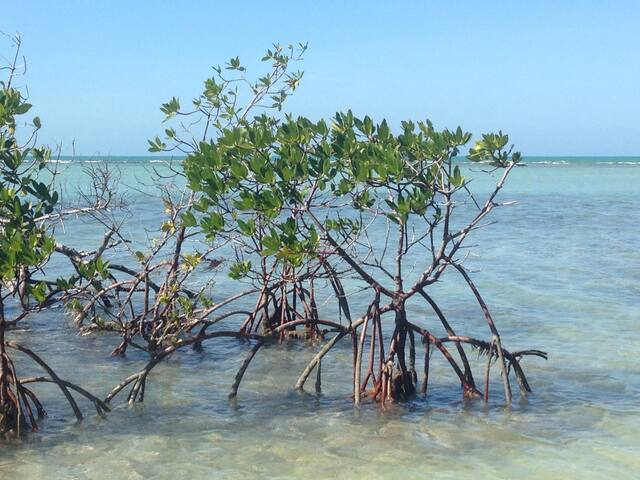 Adorable 2 bedroom house just a half a block off of Duval Street! This fully furnished turn-key two bedroom bungalow is the perfect spot to escape the winter weather in tropical Key West! Full kitchen, luxury shower, high ceilings and washer/dryer in unit! Also has a nice little fenced in outdoor space with a picnic table for enjoying the beautiful weather in the keys! (we do allow pets!) **Please note : Due to Key West regulations your lease must be signed for a minimum of 28 days.
This bungalow is just steps from WORLD Famous Duval Street, but hidden behind a tall picket fence...which makes for the perfect location combined with the perfect amount of privacy! The fenced in yard and sweet bricked back patio and mature trees makes it a rare find in old town and the perfect rental to bring along your furry friend. (don't worry we do EXTRA super duper cleaning after any pets stay with us) Inside you'll find a fully equiped kitchen complete with all the basics as well as some nice extras (Keurig coffee maker, toaster oven, filtered water, etc.) Two bedrooms (one with a Queen size bed and one with a full size bed) are outfitted with high thread count sheets and lots of extra pillows as well as plenty of closet space. The spacious bathroom has a glass brick shower with massage shower head, plush towels, dim-able lighting and a full sized washer and dryer. The living room has a sectional sofa that pulls out into a bed for an occasional house guest, flat screen TV and DVD player that is also hooked up to a laptop for complementary HULU or Netflix viewing.
Room Type
Entire home/apt
---
Property Type
House
---
Accommodates
5
---
Bedrooms
Key West, FL, United States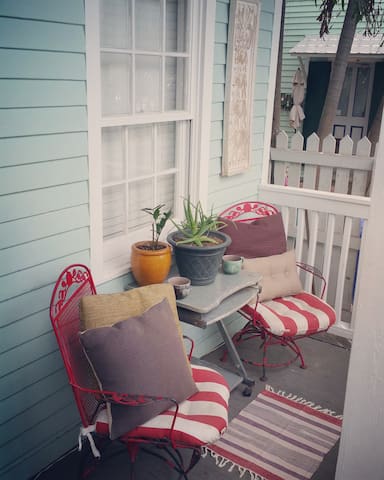 Romantic Retreat is a free standing cottage which, in the 1800's, was the cistern for the Cigar Maker cottages here. It is decorated in a light Caribbean motif, efficiency kitchen (frig, microwave, hot plate) and a very airy bathroom with tub/shower. It is also handicapped accessible. 3 NITE MINIMUM ON WEEKENDS! Holiday weekends require a 4-5 night minimum. Fantasy Fest, Christmas and New Years require a 7 night minimum and higher rates apply.
Romantic Retreat dates back to the 1880's when this building was used as a cistern. Over the years, a building was added on top of the cistern when rainwater was no longer collected from the gutters. It has been totally renovated with vaulted ceilings.
Quiet vacation rental neighborhood. Bike/moped rental at corner, CVS, Subway, Doctor's office across Truman.
Room Type
Entire home/apt
---
Property Type
House
---
Accommodates
2
---
Bedrooms
Key West, FL, United States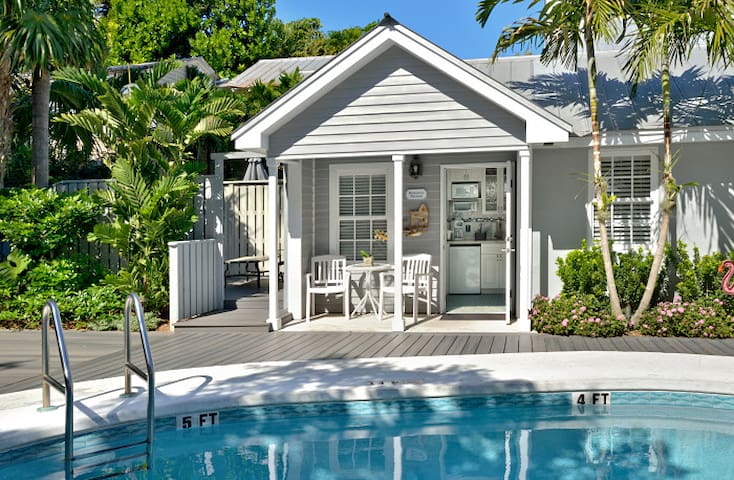 This bright end unit has a private tropical patio and is super close to Duval Street, Mallory Square and the best beach in town. Please note that all rentals other than mid October to mid November must be Saturday to Saturday.
This property is a bright end unit with a private patio and garden. The location is fabulous, a short walk to Duval Street, Mallory Square and the best beach in town.
The property is located in Truman Annex, a green and friendly community with a fun pool that's close to everything. It comes with assigned parking. You must get a parking pass at the Southard Street guard house. It's easy!
Great stay!
Allison
2016-12-31T00:00:00Z
Room Type
Entire home/apt
---
Property Type
Apartment
---
Accommodates
6
---
Bedrooms
Key West, FL, United States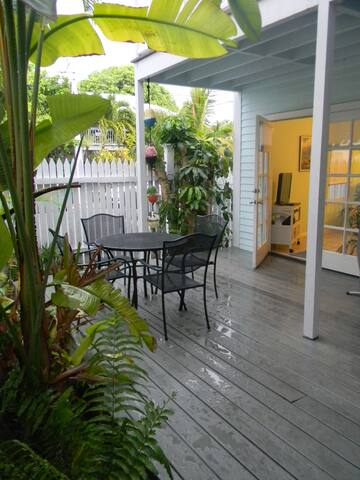 Just 200 feet off Duval Street, walk everywhere! We are walking distance to many of the fabulous restaurants, shops, and nightlife. This room is good for couples, solo adventurers, and families. We offer continental breakfast, off street parking ($15 a night + tax, added at check-in), and knowledgeable staff to help make the most of your island vacation.
Perfect stay at a great location. Staff was so nice and helpful. The room was nice and had everything we needed.
Silvia
2016-12-19T00:00:00Z
The location of the Villas Key West was perfect for us just a hundred feet or so from all of the activity on Duval, but with an enclosed private courtyard with pool for those times when we wanted to enjoy some quiet. The facility was neat and clean and very well appointed with comfortable furnishings in our room, poolside, and on the porch overlooking the street. Simona and her staff are warm and welcoming and provided great recomendations for local activities. We will be back at the Villas for our next trip to Key West!
Ted
2017-01-23T00:00:00Z
Room Type
Habitación privada
---
Property Type
Guesthouse
---
Accommodates
4
---
Bedrooms
Key West, FL, United States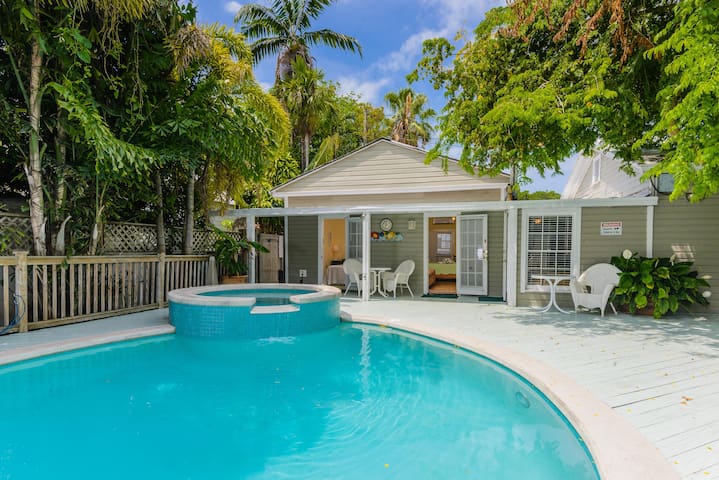 Private night under the stars aboard a 38 foot Sailboat. Boat stays parked in mooring field. Sailboats are not for everyone (they rock and the mast rings) No ac - just ocean breeze and fans. It is not on a dock!
There Will Be crappy days (like today rainy and choppy). Stay includes 2 water taxi rides per stay. One ride out to boat in the evening/night and one ride back to shore in the morning. The last ride at night is 1AM. You can be picked up as early as 5:30 AM or as late as 11AM. intoxicated people can not ride dinghy due to safety. Dinghy ride takes about 12 minutes. Additional rides are $10 each way. fishing poles, coffee pot, gas burner for camp like cooking and two bikes so you can explore the island!
The place was awesome! So nice experiense to be in boat over night. The weather was great and stars was shineing.
Anniina
2016-05-23T00:00:00Z
The experience on the boat was rare and worth it. Mike was clear in describing it, as there is no electricity or running water. The toilet functioned properly. Our dinghy captain was helpful and personable. Sleeping under the stars was a treat, as was waking up with the sun. It was great being able to jump in the ocean first thing in the morning to wake up and start the day. Oh, and the best part was the access to the bikes to tour around the island. That was great and worth it just for that. All around awesome experience. Thanks!
Dustin
2016-07-06T00:00:00Z
Mike is a every accommodating host. He contacted us before arriving to arrange check in, allowing us to use his bikes, and picking us up on time. Staying on a boat is definitely memorable experience. In April, the weather is comfortable. We were aware there is no electricity and running water on the boat. Mike provided the USB port to charge the phone and a gas burner for morning coffee though. It was sufficient for us. One thing we didn't know was how strong the wind is at night, causing both noise and swing of the boat. It is also part of the experiences. Overall, I recommend staying on the boat. We arrived at night, but If I go again, I would arrive earlier and watch sunset there. It has a better view than from the Mallory square.
Deanne
2016-04-16T00:00:00Z
Mike is a fantastic host. The experience on the boat is unforgettable. He is very helpful and friendly. Highly recommend!
Shengwei
2016-10-03T00:00:00Z
Best part of my trip to Key West. Falling asleep under the light of a thousand stars; waking up to the rising sun; sailing in the turquoise sea; snorkeling through the shipwrecks. Will come back again.
Ruolei
2016-09-04T00:00:00Z
Mike was a great and communicative host. It was a real pleasure to stay with him- he doesn't stay on the boat with you. The boat is fairly bare bones and is older, so if you are looking for an adventure, this is it! You will want to have some medicine for sea sickness, because the boat is out a ways and does rock.
Megan
2016-04-04T00:00:00Z
We had such a wonderful experience. Mike is not only a cool guy, he is also very courteous and timely. Once we got onto the sailboat, he showed us everything we needed to know from creature comforts to safety precautions (if necessary of course). The boat itself was beautiful, well kept and spacious for two. We fell asleep stargazing and woke up to an amazing sunrise. What a beautiful and unforgettable experience we had on this sailboat!! Thank you so much!
Johnny
2016-11-26T00:00:00Z
It was the worst experiency in my life to stay in Mike's place. It's a very old boat, far away from the port. NOT WATER, NOT LIGHT and the WC smells horrible. The check in must be in the night (you understand why? so you can't cancel the booking for to find another place). The person capitain Red smells alcool, he left us in the boat about 10:30pm and said to us DON'T MAKE NOISE (i think so is illegal to rent ). I don't understand how Airbnb let rent this place !!!!! IT WAS THE REAL NIGHTMIRE THIS STAY.
jorge
2016-05-28T00:00:00Z
Room Type
Entire home/apt
---
Property Type
Boat
---
Accommodates
4
---
Bedrooms
Key West, FL, United States
Duval Delight is a breathtaking, newly-renovated 2-story condo located at the historic "Cuban Club" on the "quieter" side of world famous Duval St. This high end vacation rental features a huge 55-inch flatscreen TV in the living room and all brand new furniture including a comfy, pull-out queen sleeper sofa. The kitchen boasts all new appliances, granite countertops and is fully stocked with plates, cups, and silverware for your dining pleasure.
Located at the historic "Cuban Club" building on Duval St. Recently renovated and perfect location. Pets allowed! Includes daily housekeeping, free wifi, and complimentary shuttle services. A complimentary binder is included in each unit. This includes our concierge recommendations and wifi access page.
Enjoy nearby shopping and fine dining at places such as Blue Heaven, Martin's, Key West Key Lime Pie Co, and Firefly! The gem of a home is also a short walk to must-see Key West attractions such as The Southernmost Point, The Hemingway House Museum, and Ft. Zachary Taylor Beach! This nightly rental also includes cable TV, FREE wireless internet.
Loved the location, very close to everything. Very happy with the place
Juan
2016-09-19T00:00:00Z
Perfect place and location to stay!! Been at many places to stay in The Keys and I will stay here again!!!
Dana
2016-08-27T00:00:00Z
We had a excellent stay. The accomidations were clean bright and well equipped. Excellent service from start to finish.
Jim
2016-08-16T00:00:00Z
A great, clean and comfortable space in a convenient location with many activities and restaurants walkable. The place is kept tidy during your stay, and it has space for your car and bikes which were a plus. Would visit again!
Jakob
2017-04-03T00:00:00Z
Highly recommend! Location is perfect pictures are exactly what you get very friendly and everything was ready to go right at 3! Would stay again
katie
2016-11-29T00:00:00Z
I love Airbnb and trust the company. I do not like when vacation rentals advertise through Airbnb because I think it defeats Airbnbs mission. This is what happen with Key West Vacation Rentals. I think that Airbnb should change its policy to prevent vacation rental companies from using their services. Airbnb should be for private people renting their properties. I felt that key west vacation rentals was disingenuous in their Airbnb listing and had I known this was not a private owner renting a property I would have booked directly with key west vacation rentals for a lower rate. I don't mind paying Airbnb service fees when it is to use a private property that can only advertise through Airbnb. Overall I am not happy with the lack of transparency from key west vacation rentals.
Dara
2016-05-02T00:00:00Z
This was such a great place! So clean and spacious and the best part is the location, right on Duval. Honestly I would recommend this place to anyone and when I come back to Key West there is no other place I want to stay! It is clean and better than the pictures show. Really had an amazing time.
Stephanie
2016-09-01T00:00:00Z
Excelente alojamiento. De calidad y ambientes ampios
Alfredo
2017-03-27T00:00:00Z
Room Type
Entire home/apt
---
Property Type
Apartment
---
Accommodates
6
---
Bedrooms
Key West, FL, United States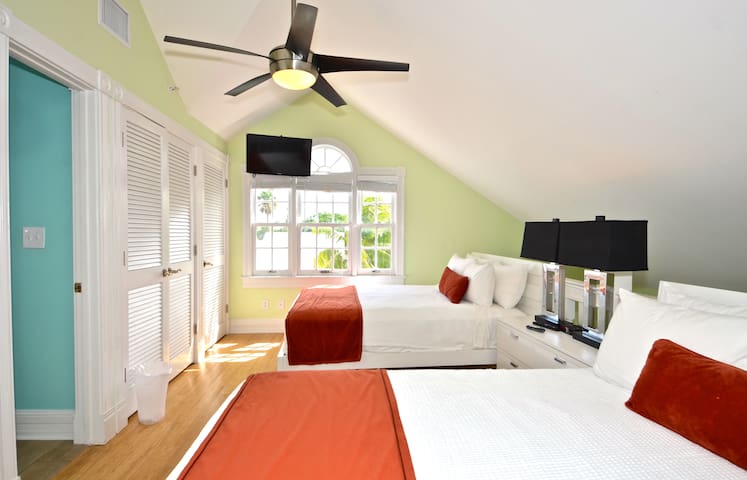 My place sit on Smather's beach! Close to downtown and the airport. You'll love the condo because of the location, the large indoor space, it's quiet, the pool, and the views. My place is good for couples, solo adventurers, business travelers, families (with kids), and big groups.
Accommodation provided by host was great. It was a Lovely place. Spacious rooms and balcony. Perfect location,close to restaurants, bars, and convenient stores. It had everything we needed for our stay. Extra blankets, towels e.t.c. Overall, loved the place and will definitely stay in it again.
Grv
2016-10-17T00:00:00Z
Everything was as described. And communications with Traci was great! Instructions for Key pickup, etc. perfect! And fast response to emails and messages. Only downside was that the unit did not face the ocean or pool, but we didn't book it for the view. Spent our time running around Key West or lounging at the pool, and the location is great!
Wayne
2016-12-04T00:00:00Z
Lovely place! Beautiful condo, porch, pool and access to small rocky beach. Only issue was the inability to get on wifi. Everything else was fabulous!
Carly
2016-10-06T00:00:00Z
Traci was an amazing host. She made the entire trip completely easy and carefree, which is exactly what we wanted in a Key West getaway! Her listing was exactly as described and was a perfect location close to everything! We will definitely consider staying here again when returning to Key West.
Jesse
2016-07-10T00:00:00Z
The host canceled this reservation 91 days before arrival. This is an automated posting.
Glen
2016-11-14T00:00:00Z
Great place for a group. Comfortable and beautiful and would highly recommend. Beach is as close as possible. Very safe.
Michael
2017-01-16T00:00:00Z
Great accommodations and easy check-in and check-out. All necessary information was given ahead of time and very detailed. The main issue was the cost to go into the center of town...a 10 minute ride was $18. We didn't take the car because of parking. Everything else was very nice.
Carole
2017-02-13T00:00:00Z
Beautiful and spacious apartment! It's situated along a small beach near the sea with access to a lovely pool and the ocean. The location is snuggled in a quieter neighborhood, a short drive/taxi ride (or a leisurely 40 minute walk) from Duval Street. Additionally, Traci was a wonderful host. Communication was quick, clear and informative, and everything went without a hiccup. We had a lovely first visit to Key West - hoping to make it back again soon!
Morgan
2016-12-15T00:00:00Z
Room Type
Entire home/apt
---
Property Type
Condominium
---
Accommodates
6
---
Bedrooms
Key West, FL, United States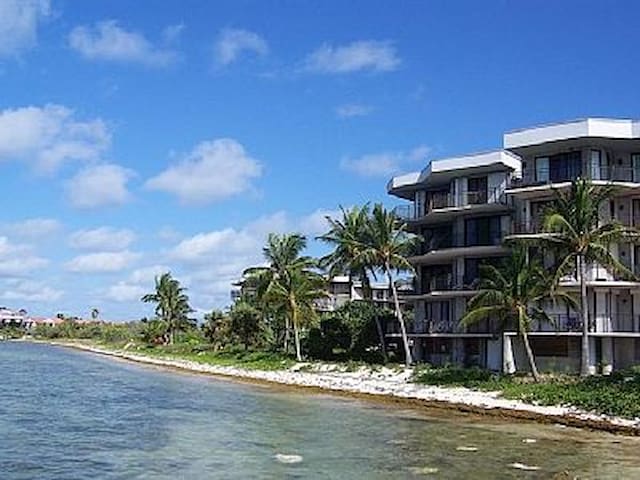 LOCATED IN THE SUMMELAND KEY ONLY A 15 MINUTE DRIVE FROM KEY WEST OR THE WORLD-FAMOUS BAHIA HONDA BEACH. Welcome to a 6 bedroom (2 houses) deluxe vacation home that can comfortably accommodate as many as 14 guests. A private Caribbean-style accommodation with adjacent guest house with panoramic view of the Atlantic and heated pool. Note: Before you send us your booking request, please see our White Ibis Inn for availability, rates, videos then send us your inquiry for a prompt response.
Why stay in a cramped hotel when you can relax in a private, quiet, and peaceful 2-acre estate! Our property is located in Summerland Key, which is just a 15-20 minute drive from Key West. The property has both a main and guest house, with 4 bedrooms/2 baths and 2 bedrooms/1 bath respectively. Sometimes we run a special discounted price from our White Ibis Inn. If you are interested to book our place, please let us know how many people in your group, any pets, boats, and how many parking space you required by filling up the "contact us" page for faster response. Enjoy the heartbeat of the city and the serenity of the ocean view, or just relax in our beautiful pool. Every comfort enhances your island home. Accommodations are fully air-conditioned and complete with kitchen, washer and dryer, flat-screen television, DVD player, hammock, and kids playground. The guest house amenities add value to your investment and to your vacation and include an outdoor swimming pool and spill-over spa, a recreation room with a basketball half-court, a great BBQ under the shade, with lots of walking facility, and high speed wi-fi access. There are 12.5% taxes, $250 for the main and $150 for the guest house cleaning fees.
Type White ibis Inn at (SENSITIVE CONTENTS HIDDEN) and you will see all the restaurants, shopping areas for food such as Winn Dixie, Publix, Wal-greens, CVS, banks, post office, etc.
The host canceled this reservation 230 days before arrival. This is an automated posting.
Kevin
2017-03-24T00:00:00Z
Room Type
Entire home/apt
---
Property Type
House
---
Accommodates
14
---
Bedrooms
Key West, FL, United States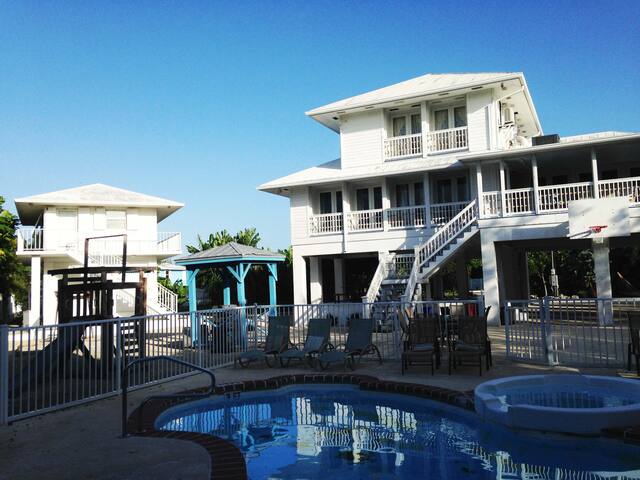 Great family home in the gated community of Coral Hammock, located just 10 minutes from the center of Key West. It boasts a beautiful salt water pool just steps away from the property. Perfect for families or groups of mature adults.
Roy made us feel right at home, even though we didn't need him for much. I thought I left a bag at the apartment and his friend went right over within minutes to check it for me...We didn't get the chance to use the pool as we were busy on our 3 days there doing other things. The apartment was amazing and had a home feel. Roy provided everything you could think of in an apartment as if you actually lived there.
Melissa
2016-09-20T00:00:00Z
The name says it all. Casa Paradiso is indeed that, a home in paradise. It's location was perfect for us, a very quiet, gated community just a couple miles away from all of the "action". The home was immaculate, well cleaned, and well stocked with anything a family would need to enjoy the stay. Roy was a fantastic host, he kept up with me the weeks leading up to the stay, which really got me excited about staying. check/in/out was smooth sailing. Casa Paradiso is a 5 star home with a 5 star host. I highly recommend it to anyone who is looking for the "local" key west experience without being completely submerged in all of the touristy aspects of the city
Jacob
2016-09-13T00:00:00Z
Roy was a great host and the house exceeded our expectations. Our host kept in contact with us before and during our stay to ensure everything was going well and that all of our needs were met. He was kind, respectful and provided timely responses to any questions we had. The house was lovely, clean, and well-furnished. The beds were comfortable and the kitchen was stocked with silverware and cooking equipment. We had a good time grilling on the back porch one evening. Overall, the gated community was nice and had more of a relaxed atmosphere. The community pool and free parking are a plus! I highly recommend this place for families and adult groups looking to relax and enjoy their time in Key West!
Kathy
2016-06-13T00:00:00Z
Had a fabulous time. House was beautiful, great location and a gorgeous pool area. Nice and quiet.
Patricia
2016-09-26T00:00:00Z
We had a great couple of nights in the house. Very easy to find and access thanks to Roy's communication. Two of our favourite restaurants we found within walking distance of the house. The house has everything you could think of, very well equipped. I would definitely recommend it. Thanks Roy!
caite
2016-09-17T00:00:00Z
Roy is a great HOST. Home is fantastic, full of comfort. Comfy beds in all rooms. Fast Wifi in all areas of the home. Coral Hammock is a fantastic place. Pool is great and there is also wifi. All attractions of key west are near. Home is super clean...really really clean...If you need relax is your place..See you...again..
Alessandro
2016-08-25T00:00:00Z
Wonderful accommodations and Roy is a caring host who wants to ensure your stay is trouble free.
Mike
2016-12-05T00:00:00Z
My host was amazing. He text me throughout the week before my arrival, when I arrived, and checked up on us to make sure we had everything we needed. The house was very clean and efficient. We did not need to any extras. He made sure everything was there for us.
Rebecca
2016-05-02T00:00:00Z
Room Type
Entire home/apt
---
Property Type
House
---
Accommodates
6
---
Bedrooms
Key West, FL, United States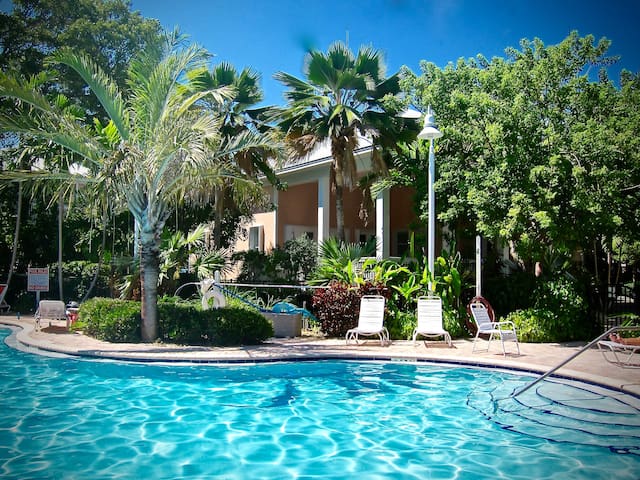 Looking for the perfect AFFORDABLE hide-away in Key West? Located in a remodeled Victorian Home - this guest room is just perfect for two!
This guest room is cozy (the size of a small hotel room, 10'X12.5') with a QUEEN size bed but is so much better than a hotel room. We provide high quality egyptian cotton sheets and thick, luxurious towels. Your private bath has been newly remodeled. And a studio kitchen with apartment sized fridge, microwave, toaster oven, coffee maker, two burner induction cook top,, and everything you'll need to cook and serve a romantic meal. It is nice to be able to make a sandwich or picnic to take to the beach! There is a wonderful table just out the back door if you would like to eat under the palm trees. Don't want to cook??? No need really - just a block and a half is Duval Street where hundreds of bars & restaurants await your fun times. The beach is a five minute walk and there you can enjoy the gorgeous warm turquoise water ALL YEAR ROUND. Just relax on the pristine white sand under the tall swaying palms. When you get too hot - simply stroll back to your air conditioned hide-away. The bed faces 55' flat screen TV. The gorgeous Victorian Home which is now divided into individually owned rooms - is an architectural masterpiece... but unlike many bed and breakfasts, walls are thick and your privacy is insured. The neighborhood is a wonderful mix of guest houses, full time local folks, and visitors. While you are walking the streets - stop and chat a spell with anybody who is rocking on their front porch. You might meet some real Key West characters! Our location is so close to Duval (a five minute walk - it will be a great place to gather with friends to head 'downtown.' OUTSIDE There is a wonderful back deck with lovely shaded eating area, another picnic table under the huge Banyan tree, and lots of lounge chairs to lay in the sun. These are all within the fenced yard of the property. It really is amazing to find this quiet seclusion right off of the excitement of Duval Street! You will find coupons and local discounts to many attractions, restaurants and bars. What type of coupons? Discounts on drinks, discounts and specials on water sports including sunset sails, discounts on glass bottom boat rides, 50% off a local Scavenger Hunt and free passes to a cabaret drag show. The coupons and vouchers will vary but I put together a packet of fun coupons so that you can come down and enjoy yourself instead of spending part of your vacation looking for discounts! We want to provide an affordable solution to the high prices of Key West Hotels - and we think this is it! If you are looking for a full service hotel this is not for you. My studio is best for folks that want to see Key West, not stay in their room during their vacation. While it is quite small, it is one of the best values in Key West. We don't pretend to be a full resort, we are a great option for those that are looking for value and a clean well appointed room! WE GUARANTEE YOUR UNIT WILL BE SPARKLING CLEAN UPON YOUR ARRIVAL. So come on down to the Southernmost City and have some fun! Two bikes are provided for your use at no extra charge. They are right on property with the number 8 (our apartment number) on each bike. You will be able to ride to beaches, parks, botanical gardens and of course, bars, restaurants and sunsets!! Parking is right in front of the property on first come first serve basis and there is a plentiful street parking in very close vicinity. Your can rent nightly or weekly!!!
And you will enjoy our 'Favorites' book which has all of the menus of our favorite restaurants, ideas for day trips, the best attractions and some coupons you will love. We live here and if you have ANY questions - PLEASE call and ask...we know ALL of the LOCAL HOTSPOTS.
This is a very small, but well thought out place. I would not recommend it for more then a night or two since there is no place for luggage or clothes (other then a few hangers off the bathroom door). It is clean and cozy. Located well (although not in the greatest part of town). The bicycles are a plus. Marcel is a good communicator. Bring your own shampoo and conditioner. No hairdryer there either. A good place to stay for a short time.
Joselyn
2016-11-02T00:00:00Z
Marcel's Apt was cozy and comfortable and was suited with everything you need. It was very clean and Marcel was available for any questions and problems you might encounter. The apt was located within walking distance to the southernmost point in key west. We can definitely recommend a stay if you plan to go to key west.
Thomas
2016-02-21T00:00:00Z
Great location. Biking around during fantasy fest was pretty awesome.
Zach
2016-10-26T00:00:00Z
Apartment was adorable! Perfect for the occasion and a great location. Marcel was great, very helpful and super accommodating. Loved it!
Sarah
2016-02-14T00:00:00Z
Very welcoming. There were fresh towels, coffee and creamer, dishes, electrical stove, and a refrigerator. It was clean and convenient. There weren't any issues.
Nicole
2016-10-21T00:00:00Z
The room is very small but has everything you need, except a good working wifi. the bicycles were very nice to have, and worked well. The street is a small walk form the main areas, but no problem at all. No wiew from window. Nice bath, lots of thick good towels and a good bed.
Elin
2016-11-28T00:00:00Z
The listing was as shown and unlike other reviews I didn't notice a mildew smell at all. The space was very clean and cozy. We did not meet Marcel, but all necessary info was provided before our trip and it was very easy to find. I actually preferred the privacy. The place is definitely small and the shower tiny, but has everything you need to be comfortable and even cook if you'd like (there was a fully stocked kitchenette). The location was wonderful. Close enough to walk/bike to anything in downtown Key West (and 2 bikes are provided)!! The only downside could be that no bathroom toiletries were provided like many other Air Bnbs in this price range (shampoo, body wash, lotion, etc), but for me this wasn't a bid deal. Everything else was great and I would definitely recommend.
Andrea
2016-09-25T00:00:00Z
Traveled to Florida with my husband, so we did 2 nights each in three different cities. Key West was our last stop and Marcel's place is where we stayed. Very much as described in the post. Perfect for those who do not intend to hangout in a room all the time. We love to be out and about looking for what locals do when we travel. Loved the location we could walk everywhere. There are bikes available to use....but since we ate so much we wanted to walk! We appreciated being able to do laundry. The building is charming and the room is modern. The room was clean, stocked and comfortable. Marcel leaves a sheet on certain amenities to make things easy. He is also easy to reach if needed.
April
2016-09-21T00:00:00Z
Room Type
Entire home/apt
---
Property Type
Apartment
---
Accommodates
2
---
Bedrooms
Key West, FL, United States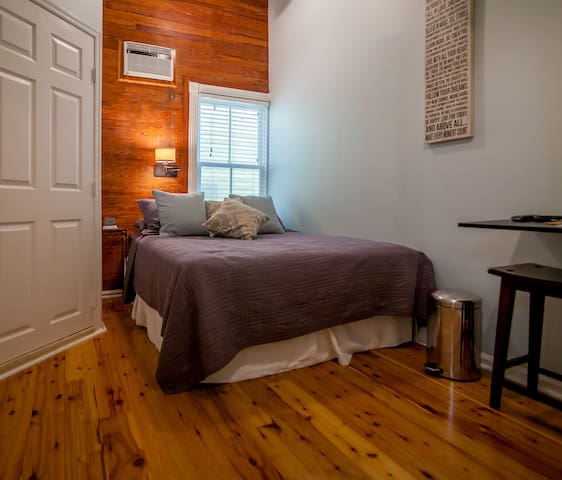 Boat is out on anchor right outside old town Key West, Quiet and amazing sunset and sunrise. The boat sleeps four with a very spacious cockpit that has a new Bimini top and cushions
The boat is anchored just outside old town key west harbor. The views are amazing sunsets, sunrise are amazing from the deck of the boat. The rental includes a ride out and return trip in the morning at no charge. You are taken to the boat by a licensed Coast Guard captain. You are given a great tour of the boat until you become comfortable with how everything works from the water, lights, bathroom etc. We prearrange a time for you to go out in the evening and a pick up in the morning for a quick ride back to town. There is also a water taxi available for extra rides back and forth. We meet all our guests and help with other activities in Key West like diving, fishing, snorkel trips, or just a tour of the back country waters around key west. All linens, towels, sheets, blankets are provided with the rental. Feel free to contact me as soon as you book. I can provide much information about Key West to ensure you have an amazing time here in paradise
The sailboat is at anchor in the mooring field just a quick dingy ride from the harbor.
Room Type
Entire home/apt
---
Property Type
Boat
---
Accommodates
4
---
Bedrooms
Key West, FL, United States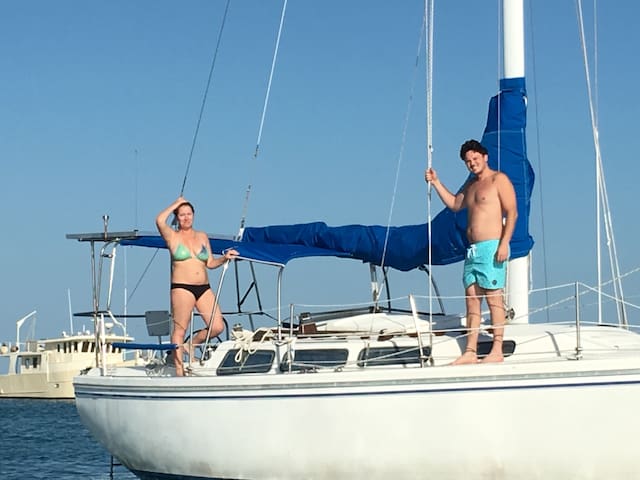 Island Pearl
This charming cottage is your perfect Key West getaway. When you enter through the gate you are greeted by the big shared pool and tropical foliage. The cozy cottage offers a a kitchenette and a trundle bed in the living room. There is a full bath downstairs and a queen size bed in the loft. Outside there is a gas grill and plenty of chairs or chaise lounges to catch some rays. The pool is not heated but gets sun all day long so it is the perfect temperature to cool off after a fun day on Duval street.
Good location but, no parking at the place. It's like $30 dollars every 10 hours. The place is clean and homey and cozy, but I'd say the women running it isn't the friendliest. More for a quite couple, or family, not for the all nighters because there is another place up front with others staying. This did pose a problem because we wanted an entire place where we wouldn't have to worry about that. If you don't like dogs they do have a dog on the property. Also if you plan on using the hot tub you'll have to warm it up and that will take a couple hours.
Jessica
2017-02-26T00:00:00Z
Walking distance to Duval street. It's perfect for a romantic get away. Lots of coupons to use for the restaurants in the area. Overall great place to enjoy key west.
Kyle
2017-04-03T00:00:00Z
Lovely place. Very close to the busy area but easy to escape to this quiet place and relax. The pool and hot tub were well maintained and easy to use.
Daniel
2017-03-29T00:00:00Z
We had a great time in Key West, and we really enjoyed staying in this charming carriage house in Old Town! The location was perfect - a few blocks from Duval Street and Sunset Pier, but in a quiet location. The little outdoor patio was great for drinking coffee in the morning, and climbing the ladder to the loft bed was a treat. We also enjoyed meeting the caretaker (thank you for the wonderful tourist and restaurant recommendations!) and her little dog that liked floating on the pool raft.
Landon
2017-03-22T00:00:00Z
Room Type
Entire home/apt
---
Property Type
Bungalow
---
Accommodates
2
---
Bedrooms
Key West, FL, United States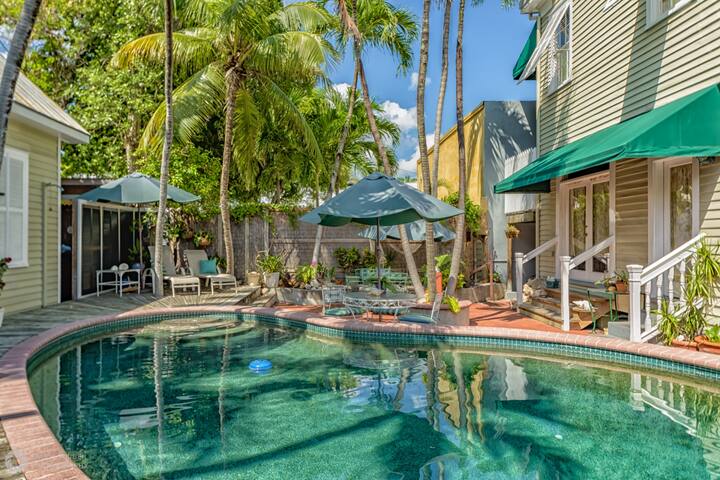 Enter dates to see full pricing. Additional fees apply. Taxes may be added.