Hospitality Standards
A great Airbnb experience is a combination of art and science.
---
Download the Airbnb app to learn more about Hospitality.
Receiving a guest
Hosts who don't let their calendar get a month or more out of date are 70% more likely to get booked.
Accuracy
Ensure that your listing's photos, property type, number of bedrooms, and general description accurately reflect the listing guests will experience.
Communication
Respond to all inquiries and reservation requests within 24 hours.
Availability
Update each listing's calendar to accurately reflect dates when it's available for bookings.
Preparing for a guest
Listings with 5 star cleanliness ratings receive 20% more bookings.
Commitment
Ensure that you can commit to your guest before accepting a reservation. If a cancellation is unavoidable, make every effort to help guests find somewhere else to stay.
Cleanliness
Ensure that your listing's bedrooms and common areas are cleaned before each guest's arrival. This includes changing linens and cleaning surfaces in the bathroom and kitchen.
Amenities
Any amenities, appliances, and features promised at the time of booking should be available and operational during the stay. Provide fresh bedding and towels, soap, and toilet paper upon your guest's arrival.
Your guest is here
Guests are 70% more likely to review their host after their host reviews them.
Welcome
Make sure that your listing is available to guests at the predetermined check-in time.
Support
During reservations, stay available to remedy any issues that may arise. Alternatively, provide guests with a designated and reliable point-of-contact.
Reviews
Genuine reviews are the cornerstone of our trusted community. Leave a review for guests within 30 days of checkout.
Learn more about Hospitality Standards at our Help Center.
---
Personality
Airbnb is made up of magical moments and hosts like you create them. Let the personality of you and your listing transform the trip experience.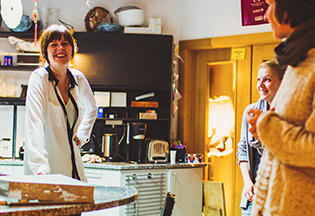 No one knows your space, your neighborhood, or your city like you do. Share your favorite places with them and introduce them to your closest pals.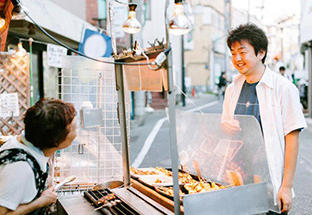 Guests often relish unconventional travel opportunities. Teach them something local and unforgettable.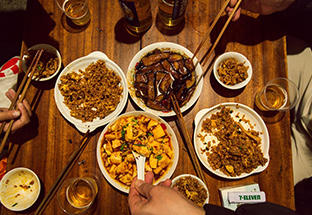 You invited your guest in... now consider inviting them out! Ask your guest if they would like to join you at your favorite cafe, museum, or neighborhood lounge.