Hosts Love Using Airbnb
Rent out extra space effortlessly. It's free to sign up and with a built in community, your listing will be seen by a worldwide audience.
List Your Space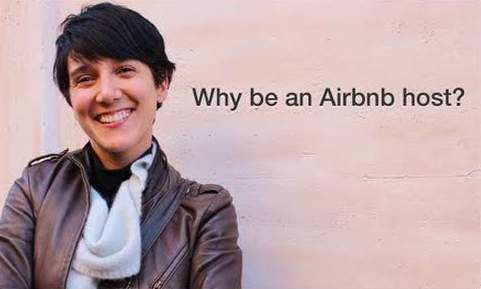 User profiles

Learn about & message with potential guests before they book
Free to list

You pay 3% only when you receive a successful booking
Online transactions

Airbnb handles all payments ensuring you get paid, and on time
Customer support

Our community loyalty team is available around the clock
Free photography

We will send a professional photographer at no charge
Earn reviews

Airbnb reviews help you build a real reputation
Payment options

Get paid via direct deposit, Paypal, or check
Accept/Decline

When a request is submitted, you approve who gets to stay
1-click listing

Post once & your listing is active until you turn it off
Multiple listings

Manage listings around the world with one account
Cancellation policies

Choose your flavor, we uphold them for you
iPhone

Message guests & accept reservations from anywhere
Autopost options

Send your listing to Facebook and Twitter in 1 click
Calendar

Easily manage your availability & reservations
List any space

Apartments, boats, castles, islands, cabins, and more
Text alerts

Get notifications instantly on your mobile device
Google

We work directly with Google to bring you traffic & exposure
Flexible pricing

Set seasonal pricing & fees from within your account
Translations

We automatically translate your listing in 25 languages

How do I get paid?
Simply select whichever payout method you would prefer, and Airbnb will release your payment 24 hours after your guest checks in.
Who will be staying at my place?
It's up to you! Check out profiles, reviews and recommendations to determine who your next guest will be.
Host Testimonials

"The expression of gratitude that we receive from all of our guests is what makes hosting on Airbnb one of the best parts of our daily life."
Chelsey, Brooklyn

"People who come in contact with us become forever friends that will return again. They will feel 'at home' more than they do at home."
Tanda, San Francisco

"I love having the opportunity to make my guests have a memorable stay. Giving small, local gifts provides them with a unique taste of the city."
Clement, Paris