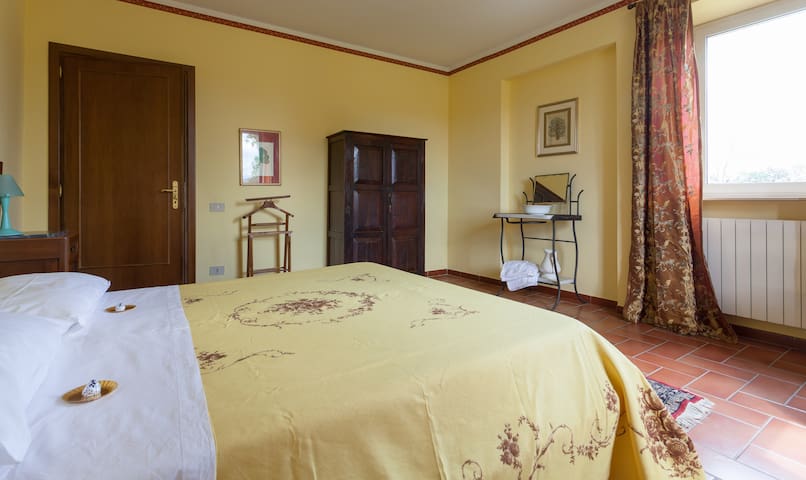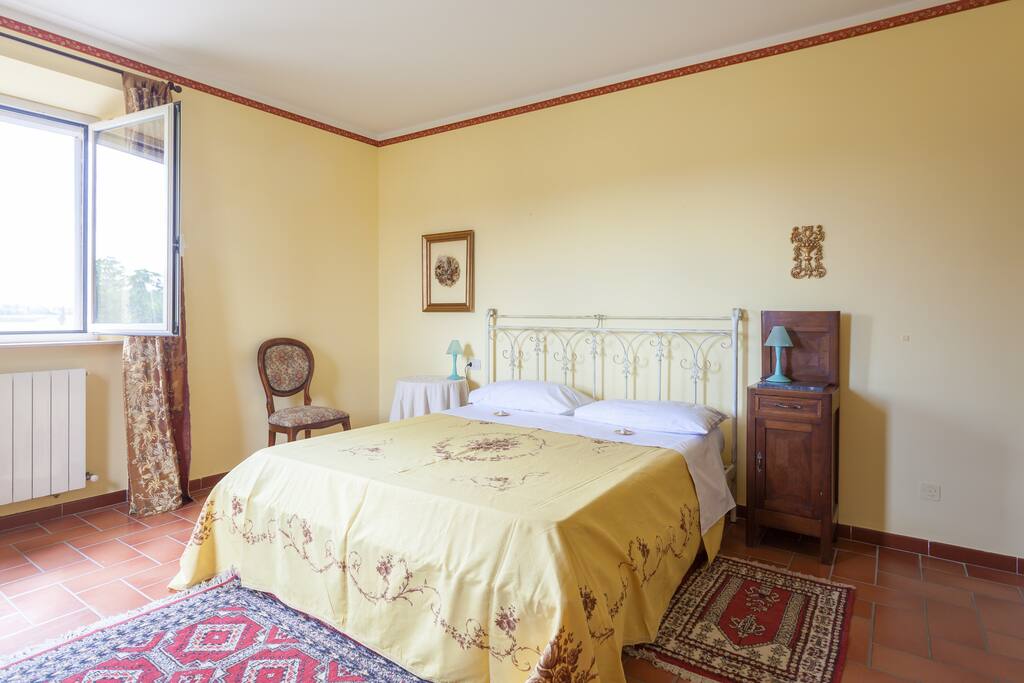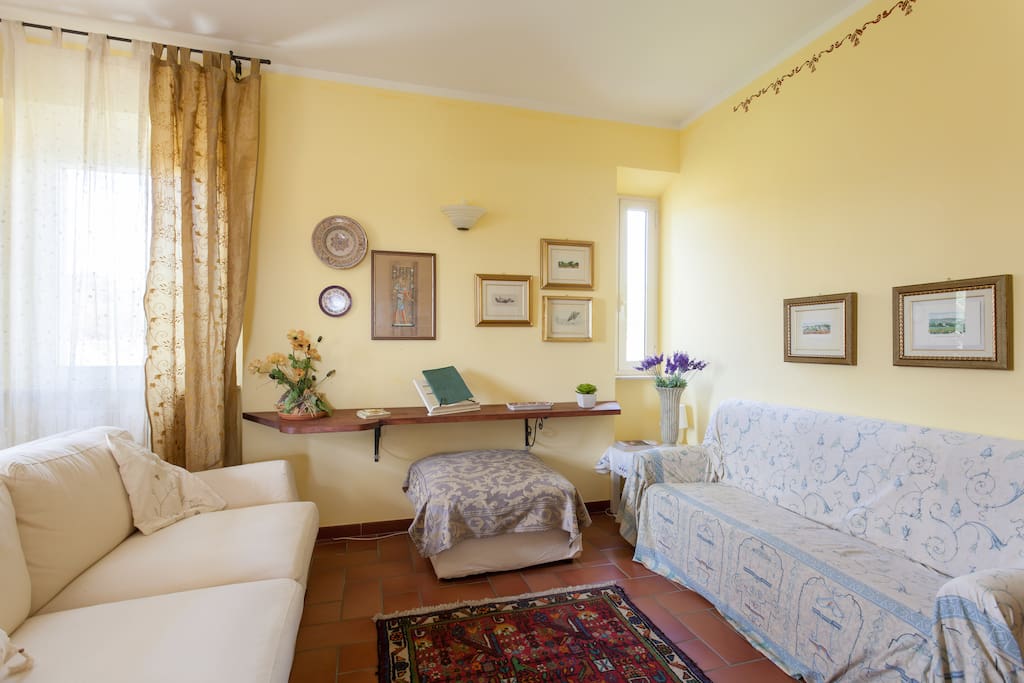 CONTRATTO PER LOCAZIONI CON FINALITA' TURISTICA
( art.1, comma2, lett. c), legge 9 dicembre 1998, n.431)
1)La Sig.ra RANOCCHIA ALESSANDRA, …………………………………………………………….. di seguito denominata locatore;
2)il Sig. RANOCCHIA CARLO, ………………………………………………………………………… di seguito denominato locator (Website hidden by Airbnb) CONCEDONO IN LOCAZIONE
al/allaSig./Sig.ra…………………………………………………………………………………………………………………………………………………………………………………………………………………………………………………………………………………………………………………………….
di seguito denominato/a conduttore che accetta, per sé e suoi aventi causa, l'unità immobiliare posta in Perugia, Madonna del Piano, via Tuderte n.176, piano primo, composta di n. due vani, un bagno e soggiorno con cucina, e dotata altresì di posto macchina in comune, ammobiliata come da elenco a parte, sottoscritto dai contraenti, allegato al presente contratto di cui forma parte integrante..
COMUNICAZIONE ex art. 8, terzo comma, D.L. 11 luglio 1992, N. 333 ( convertito dalla L.8 agosto 1992, n. 359). Estremi catastali identificativi dell'unità immobiliare: distinto al catasto Fabbricati del Comune di Perugia al foglio n. 310 part. N. 275 sub…Cat….Classe…,Rendita catastale……… NCEU Comune di Perugia.
Documentazione amministrativa e tecnica sicurezza impianti: a norma.
CERTIFICAZIONE ENERGETICA: i conduttori dichiarano di aver ricevuto le informazioni e la documentazione, comprensiva dell'attestato, in ordine alla attestazione della prestazione energetica, dal quale risulta che l'immobile oggetto della presente locazione è in classe "G"; di cui all'attestato redatto dall'Ing. Armando Fronduti in data 21 luglio 2015 Codice certificato APE (Phone number hidden by Airbnb) .
La locazione sarà regolata dalle seguenti pattuizioni:
1.Il contratto è stipulato per il periodo dal……. al…….., allorché cesserà senza bisogno di disdetta alcuna, che s'intende sin d'ora data, per allora.
2.L'immobile dovrà essere destinato esclusivamente ad uso civile abitazione ed essere utilizzato solamente per finalità turistica, come infra precisato e con il conduttore saranno presenti le seguenti persone:
a)………………………………………………………………………………………………………………………………………………………………..
b)……………………………………………………………………………………………………………………………………………………………….
c)……………………………………………………………………………………………………………………………………………………………….
d)……………………………………………………………………………………………………………………………………………………………….
e)……………………………………………………………………………………………………………………………………………………………….
3.Il conduttore non potrà sublocare o dare in comodato, in tutto o in parte, l'unità immobiliare, pena la risoluzione di diritto del contratto.
4.Il canone di locazione- avendo le parti tenute presenti le condizioni oggettive dell'immobile anche sopra descritte e ben note, e la sua ubicazione- è convenuto in €……………./euro…………………., che il conduttore versa al locatore che con la firma del contratto ne rilascia quietanza.
Ai sensi e per gli effetti dell'art.3, comma 1 e 2 del D. Lgs n.23/11 i locatori dichiarano di optare per l'applicazione dell'imposta sostitutiva operata nella forma della cedolare secca sul reddito riveniente dai canoni dell'unità abitativa in locazione, come decreto legislativo 14 marzo 2011, n.23 .
5.Il conduttore dovrà consentire di accedere all'unità immobiliare al locatore nonché ai loro incaricati ove gli stessi ne abbiano- motivandola – ragione.
6.Il conduttore dichiara di aver visitato l'unità immobiliare di cui al presente contratto e di averla trovata adatta all'uso convenuto e – così- di prenderla in consegna ad ogni effetto con il ritiro delle chiavi, costituendosi da quel momento della medesima custode. Il conduttore si impegna a riconsegnare l'unità immobiliare locata nello stato medesimo in cui l'ha ricevuta salvo il deperimento d'uso, pena il risarcimento del danno. Il conduttore si impegna a rispettare le norme del regolamento dello stabile ove esistente, di cui dichiara di aver preso conoscenza. E' in ogni caso VIETATO AL CONDUTTORE DI COMPIERE ATTI, E TENERE COMPORTAMENTI, CHE POSSANO RECARE MOLESTIA AGLI ALTRI OSPITI O ABITANTI DELLO STABILE.
7.Il conduttore dichiara di accettare come parte integrante del presente contratto tutte le condizioni contenute nel " REGOLAMENTO GENERALE PER GLI INQUILINI", predisposto dalla Confedilizia e registrato il 19 aprile 2002 presso l'Ufficio Roma 7 dell'Agenzia delle Entrate , al n. 3311. L'infrazione alle norme del Regolamento, se contestata almeno due volte al conduttore mediante lettera raccomandata, determina "ipso jure" la risoluzione del contratto a danno e spese del conduttore ai sensi dell'art.1456 c. c.
8.Il conduttore non potrà apportare alcuna modifica, innovazione, miglioria o addizione ai locali locati ed alla loro destinazione, o agli impianti esistenti, senza il preventivo consenso scritto dei locatori.
9.Il conduttore esonera espressamente l locatori da ogni responsabilità per i danni diretti o indiretti che potessero derivargli da fatto dei dipendenti dei locatori medesimi nonché per interruzioni incolpevoli dei servizi.
10.A garanzia delle obbligazioni tutte che assume con il presente contratto, ivi compresa la restituzione dell'immobile alla data di scadenza, il conduttore versa al locatore una somma di Euro……/……………. Il deposito cauzionale come sopra costituito sarà restituito al termine della locazione previa verifica dello stato dell'unità immobiliare e dell'osservanza di ogni obbligazione contrattuale.
11.Le spese di bollo per il presente contratto, e per le ricevute conseguenti, sono a carico del conduttore.
12.A tutti gli effetti del presente contratto, compresa la notifica degli atti esecutivi, e i fini della competenza a giudicare, il conduttore elegge domicilio nei locali a lui locati e, ove egli più non li occupi o comunque detenga, presso l'Ufficio di segreteria del Comune ove è situato l'immobile locato.
13.Qualunque modifica al presente contratto non può aver luogo, e non può essere provata, se non mediante atto scritto.
14.I locatori e il conduttore si autorizzano reciprocamente a comunicare a terzi i propri dati personali in relazione ad adempimenti connessi col rapporto di locazione ( D,Lgs. 30 giugno 2003, n.196).
15.Le parti , inoltre, espressamente dichiarano e si danno reciprocamente atto:
a)che l'unità immobiliare è concessa in locazione esclusivamente per finalità turistica ed è esclusa ogni altra finalità;
b)che l'unità immobiliare verrà utilizzata dal conduttore esclusivamente quale abitazione secondaria, dichiarando il medesimo di avere la sua abitazione principale in ……………………………….…..nel comune di ……………………………………….. in Via…………………………………………………………………………………….. n………………………………………………………………………………………………………………………………………………………….
c)che il locatore si è determinato alla conclusione del presente contratto esclusivamente in funzione di quanto dal conduttore come sopra dichiarato.
16.Per quanto non previsto dal presente contratto le parti fanno esclusivo rinvio alle disposizioni del codice civile ed agli usi locali.

Letto, approvato e sottoscritto

Perugia, il ……../………/…………..
I locator (Website hidden by Airbnb) Il conduttore

A mente dell'art.1342, secondo comma, del codice civile, le parti specificamente approvano i patti di cui ai punti (Phone number hidden by Airbnb) .
I locator (Website hidden by Airbnb) Il conduttore
Laptop friendly workspace
Check-in time is 4PM - 6PM
Amo la natura, la musica, la buona cucina umbra e la lingua francese. Mi sono dedicata in modo accurato all'arredamento di questa casa a cui sono particolarmente affezionata perché apparteneva alla mia bisnonna. Mi piace accogliere ospiti e fare nuove amicizie.
Languages:
English, Español, Français, Italiano
Always communicate through Airbnb
To protect your payment, never transfer money or communicate outside of the Airbnb website or app.
Explore other options in and around Perugia
More places to stay in Perugia: