Find places to stay in Woodland Park on Airbnb
Discover entire homes and private rooms perfect for any trip.
Discover Airbnb Categories
Discover
Airbnb Categories
Find homes you would never have known to search for.
Explore more
What guests are saying about homes in Woodland Park
Over 10,000 guest reviews with an average of 4.9 out of 5 stars
"Our stay with Joanna and Joshua was perfect. The place was spacious and very clean. Felt right at home here. There was a great garden out in the back that was a joy to walk through everyday. The space was wonderful and had everything we wanted and more. We didn't explore much of the immediate area, but it seemed to be a quiet, safe and very nice neighborhood. Our gracious hosts gave us a ton of great tips of where to go and what to see and we hit as many as we could. Even invited us to see their drum group which regretfully we were unable to do. Would have been a blast I am sure. I highly recommend this place and our wonderful hosts."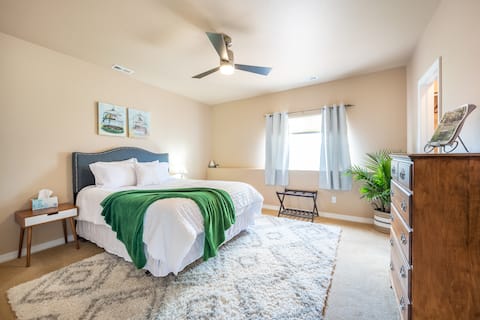 "Ashley was diligent with communication and extremely helpful in accommodating our personal needs. The apartment was spacious and had water and energy bars waiting for us. The beds were very comfortable and the household was quiet. Just what we needed! There is a kitchenette. We had healthy oatmeal packets that started our day well. Ashley keeps a very clean place. The shower was great as were the towels. I would definitely stay here again! Thank you Ashley!"
Travel with peace of mind when you book on Airbnb
Protection with AirCover
The most comprehensive protection in travel. Always included, always free.
Flexible cancellation options
Cancellation options make it easy to re-book if your plans change.
24/7 customer support
Talk to our support team from anywhere in the world, any hour of the day.
Add dates for updated pricing and availability