Find places to stay in Shaver Lake on Airbnb
Discover entire homes and private rooms perfect for any trip.
Discover Airbnb Categories
Discover
Airbnb Categories
Find homes you would never have known to search for.
Explore more
What guests are saying about homes in Shaver Lake
Over 9,000 guest reviews with an average of 4.8 out of 5 stars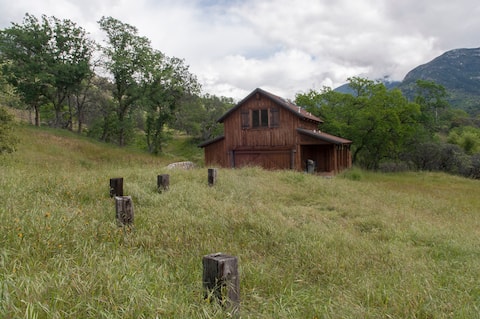 "We drove up from LA to spend a day in Sequoia and stayed at this cabin for two nights. Best choice we could have made. Not only was it really convenient to access the park (5-10 min from the main entrance) but the cabin is on a ranch that is also a great place to explore and relax. We got in mid-afternoon the day before our planned day at Sequoia. Paul met us a little way down the street to make sure we found it ok (thanks!) and we had a great time that day hiking on the property and hanging out at the riverbank at sunset, which was gorgeous. The cabin itself was true to the photos, very clean and modern, finished with high quality craftsmanship. Kitchen essentials (including a mini fridge, microwave, and a single stove burner) were available as well as bath essentials. And speaking of the bath... the outdoor shower was awesome! I was a little skeptical when seeing that in the listing, but I can honestly say it adds to the experience of the cabin. It has about a 5' tall wooden fence around it (can't see through), a locked door, smooth wooden floor, and is sort of spa-like. Water got really hot and the pressure was great. There's room inside there to change without getting wet, and the door is right next to the front door of the house, so it's not like you're streaking across the driveway or anything after you're done. :) All in all, we had a great time at this place and would definitely seek it out again whenever we come back to the area! Thanks again to Paul who was a very friendly and knowledgeable host."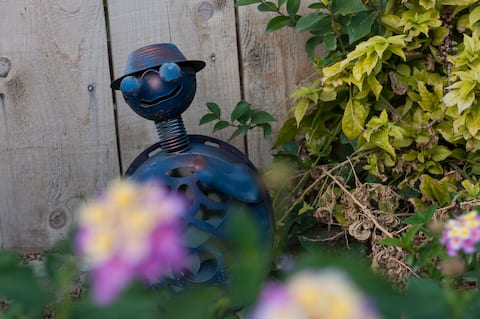 "Chris's home was beautiful and the hosts very nice and welcoming! Communication prior to arrival was very efficient and Chris made us feel welcome by asking whether we needed any help with getting there or anything during our stay. The rooms we stayed in were clean, very cozy and the beds were comfortable. The private bathroom and kitchenette was a huge plus, too! There was also a cool pool and a nice patio, but unfortunately we didn't have time to try them out. Chris even had some water and drinks in the fridge for us, as well as coffee for the morning. Great place, awesome location for sequoias & more and super kind hosts, I can warmly recommend staying with them!"
Travel with peace of mind when you book on Airbnb
Protection with AirCover
The most comprehensive protection in travel. Always included, always free.
Flexible cancellation options
Cancellation options make it easy to re-book if your plans change.
24/7 customer support
Talk to our support team from anywhere in the world, any hour of the day.
Add dates for updated pricing and availability