Find places to stay in Oro Valley on Airbnb
Discover entire homes and private rooms perfect for any trip.
Discover Airbnb Categories
Discover
Airbnb Categories
Find homes you would never have known to search for.
Explore more
What guests are saying about homes in Oro Valley
Over 5,000 guest reviews with an average of 4.9 out of 5 stars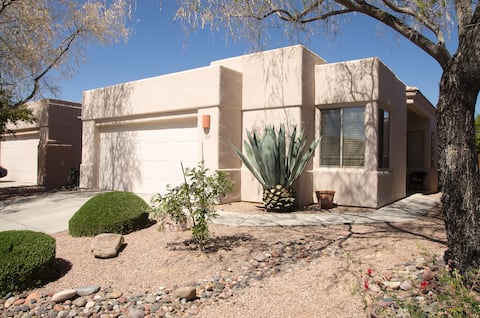 "We had such an amazing month at Ed and Jacquie's house. It's in a wonderful, quiet location close to shops, and things to do and see like Sabino Canyon. There is a delicious gelato store a leisurely evening walk away, just outside the front gates to the development! The closest pool in the complex was only a few minutes walk. We used the pool most days, which was a great bonus. Ed and Jacquie were great to do deal with - they responded almost immediately to any questions we had, and were very welcoming. The house itself is very comfortable, and stocked with almost everything you'll need. The air conditioning kept us cool during the hot days, and it was a real treat sitting in the living room watching the humming birds out the back glass sliding door! There was plenty of room for us and our toddler son to play, and to have some friends over to play board games at night. I think the only thing we really had to watch in terms of child proofing was that the front door was a little too easy for our son to unlock, so I'd recommend that anyone with a child around the age of three brings a Door Monkey like we did, to make sure they stay in their room at night."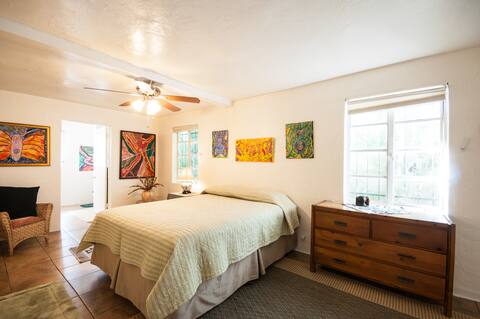 "Gail was very welcoming and she guided us very well when we got to her house after dark, which was very helpful. The listing was accurate in the description. The pictures were accurate. The neighborhood was closely situated to all the events we needed to attend as well. It was also close to all of our shopping needs."
Travel with peace of mind when you book on Airbnb
Protection with AirCover
The most comprehensive protection in travel. Always included, always free.
Flexible cancellation options
Cancellation options make it easy to re-book if your plans change.
24/7 customer support
Talk to our support team from anywhere in the world, any hour of the day.
Add dates for updated pricing and availability