Find places to stay in New York on Airbnb
Discover entire homes and private rooms perfect for any trip.
Discover Airbnb Categories
Discover
Airbnb Categories
Find homes you would never have known to search for.
Explore more
What guests are saying about homes in New York
Over 1,000,000 guest reviews with an average of 4.7 out of 5 stars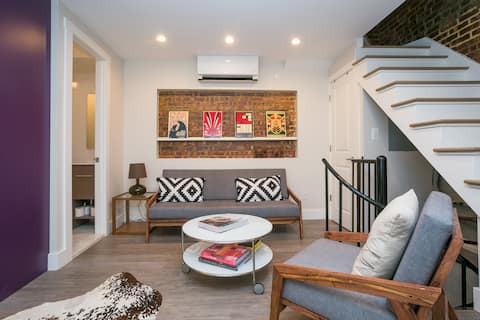 "Our stay at Adam's Brooklyn house was our first Airbnb experience and we couldn't be happier. Adam is a great host, we met briefly when we arrived and he answered quite a few questions for us. He contacted us a couple times during our stay just to make sure that we were comfortable and had everything we needed. As for the house itself, the space is absolutely fantastic. Loads of space, very clean and stocked with everything you need. The neighbourhood is mostly quiet and the walk to the subway is quick and easy. We would definitely stay again."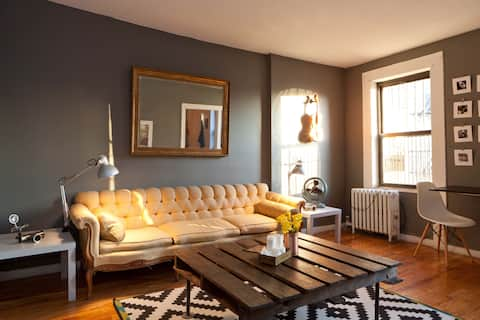 "Martin and his apartment were really something great! He is very open, straight forward and friendly- great with advice for what is good in the area! He is a fantastic host and his apartment was exactly what we were looking for! His home is extremely clean and well presented- the rooftop is amazing! We lucked out and the other air bnb guest was actually another Aussie who we happened to have a lot of friends in common with, so martins place really felt like home! The room was lovely ( flowers in it were a great touch) Martin's decor has a really great "New York" aesthetic and we loved it! Next time we're in town we will definitely look to see if Martin's place is free! - Book. This . Place."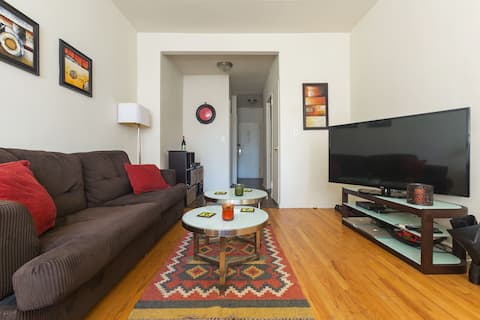 "We arr a couple and staied for 5 nights and everything was perfect. The location is close to subways (2 blocks) and the apartment is confortable for two. The kitchen is a bit small but great for heating frozen food from grocery stores in the microwave. Carol was very helpfull with all our questions and he also be in touch everyday just in case we need something. Higly recomended for the price and being in manhattan. "
Travel with peace of mind when you book on Airbnb
Protection with AirCover
The most comprehensive protection in travel. Always included, always free.
Flexible cancellation options
Cancellation options make it easy to re-book if your plans change.
24/7 customer support
Talk to our support team from anywhere in the world, any hour of the day.
Add dates for updated pricing and availability