Find places to stay in Massanutten on Airbnb
Discover entire homes and private rooms perfect for any trip.
Discover Airbnb Categories
Discover
Airbnb Categories
Find homes you would never have known to search for.
Explore more
What guests are saying about homes in Massanutten
Over 10,000 guest reviews with an average of 4.8 out of 5 stars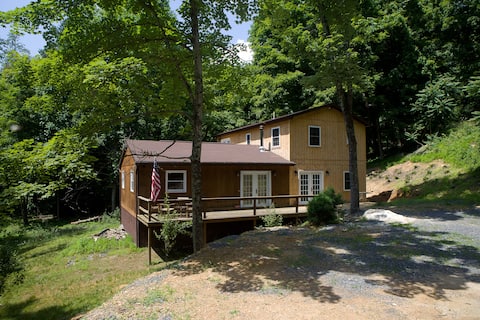 "Our group spent a wonderful weekend there! Kelly is a great host, provides detailed instruction, easy to communicate, really patient and helpful. Although the weather was bad and cold outside, the heating system works well and keeps the house warm. We were surprised that they have complete kitchen supplies, many types of cookware you can choose. Only ten mins drive to Rockcliff Lake, which has a breathtaking natural landscape. We enjoy the stay, and look forward to coming back again next year!"
"Simply put, we could not be happier with our stay at Lorraine's Cozy Mountain Cabin! All of her descriptions were either accurate or even undersold just how beautiful of a setting this place is. She was more than accommodating, supplying us with delicious homemade treats and a page-long description of all of her favorite local activities and restaurants. We followed these suggestions to the letter and were not disappointed a single time! Nelson County and the Wintergreen area offer an incredible array of fun food, breweries, and activities that made this a weekend to remember. We can confidently say that we have found a wonderful new weekend (or longer!) getaway to look forward to. Many, many thanks to Lorraine for her generous hospitality in making her beautiful, homey, perfect cabin available. We're already looking forward to coming back! "
Travel with peace of mind when you book on Airbnb
Protection with AirCover
The most comprehensive protection in travel. Always included, always free.
Flexible cancellation options
Cancellation options make it easy to re-book if your plans change.
24/7 customer support
Talk to our support team from anywhere in the world, any hour of the day.
Add dates for updated pricing and availability