Find places to stay in Daytona Beach on Airbnb
Discover entire homes and private rooms perfect for any trip.
Discover Airbnb Categories
Discover
Airbnb Categories
Find homes you would never have known to search for.
Explore more
What guests are saying about homes in Daytona Beach
Over 45,000 guest reviews with an average of 4.8 out of 5 stars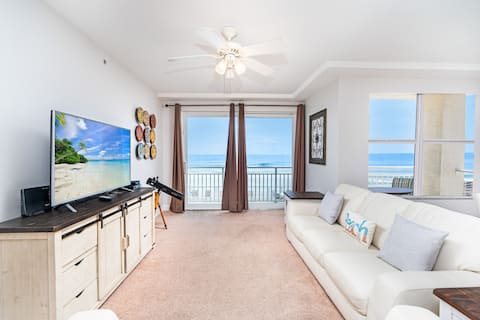 "We were in Daytona for my grand-daughters 1st birthday. A Birthday Beach party. Our stay at Mr. Ray's condo was awesome! Mr. Ray stayed in touch with us from our initial email regarding the condo, through the booking process, prior to check in, during our stay, and after check out. He is a very king and accommodating host, with many recommendations for dining and entertainment while visiting the Daytona area. The condo was perfect for our family, very clean and well maintained, as well as the property. We met a few of the other owners and some guests, all very friendly. We encountered no issues, and will definitely return to and recommend this property. Thank you Mr. Ray."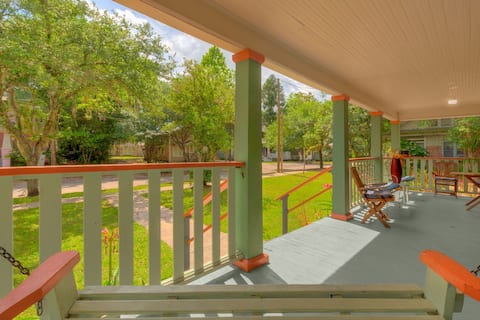 "Our stay at this Deland home was an amazing experience. Booked this place for my best friends bachelor party weekend and we all had an awesome time. Chris was a very responsive host, although out of town that weekend, and helped in any way that he could. He was as easy to get in contact with as he was easy going, which also improved the experience. The house is beautiful, very well renovated while maintaining its historic charm, and slept all ten of us very comfortably. We had so much fun just enjoying the house and catching up, since many of us hadn't seen each other in some time. Another great thing about this place is the location. It's a five minute walk to the main downtown street, Woodland Blvd, where there are a ton of cool places to eat, drink, and explore. I would definitely recommend this place for people to stay at, and would definitely stay there again myself. Chris, thanks for allowing us to stay, I know most people would immediately shy away from a "bachelor party", but we're glad you didn't. The house was a big part in making the trip memorable for the groom to be. Cheers! "
Travel with peace of mind when you book on Airbnb
Protection with AirCover
The most comprehensive protection in travel. Always included, always free.
Flexible cancellation options
Cancellation options make it easy to re-book if your plans change.
24/7 customer support
Talk to our support team from anywhere in the world, any hour of the day.
Add dates for updated pricing and availability