Find places to stay in Cambodia on Airbnb
Discover entire homes and private rooms perfect for any trip.
Discover Airbnb Categories
Discover
Airbnb Categories
Find homes you would never have known to search for.
Explore more
What guests are saying about homes in Cambodia
Over 80,000 guest reviews with an average of 4.6 out of 5 stars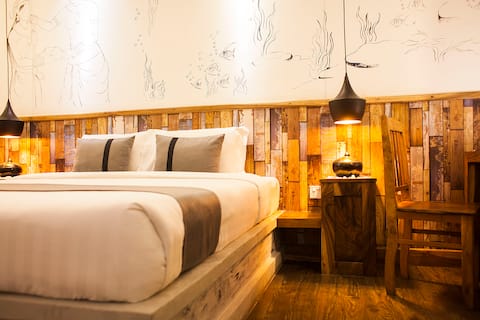 "The Double Leaf hotel was a charming and beautiful place. The rooms were elegant and spacious and some of them even had raised bath tubs in them. Breakfast was served buffet style and had a good variety of fruits, breads, soups, and even an omelet station where your omelet was made to order. The staff was kind and helpful with everything. Overall, a wonderful place to stay! "
"Ratha's home is very special - he is providing not only place to stay at a very fair price - but also an honest view of what living in Cambodia really means. He is a very special person and more travellers should stay here to understand that Sirm Reap isn't just about Pub Street and Markets. The accomodation is simple yet beautiful - incredibly relaxing. The amenities are enough to provide cleanliness and sustenance with the backdrop of a heartwarming and valuable project aimed at educating and raising orphaned (as well as some who live in the local neighbourhood) children. I have every intention of returning next year."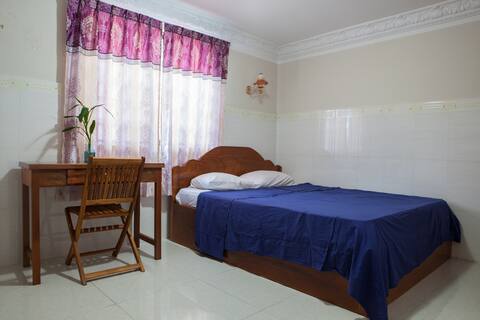 "Probably the best Airbnb experience ever. The room is nice and big enough for one person. It's very convenient with the private bathroom inside the room. Good location, very quiet and safe neighborhood, and also close to many nice cafes, bars, etc. I can go on and on about the good things in the house... AC, hot shower with good water pressure, wifi with good and stable speed (which can be rare in Phnom Penh), a well-equipped kitchen, and a washing machine you can use anytime. The best part for me is to meet the other amazing roommates. Had a great time hanging out with them. Michael is very accommodating. I had to change my check-in and check-out time several times (sorry!), but he was always nice and patient! Will definitely come back next time I'm in town. Highly recommended."
Travel with peace of mind when you book on Airbnb
Protection with AirCover
The most comprehensive protection in travel. Always included, always free.
Flexible cancellation options
Cancellation options make it easy to re-book if your plans change.
24/7 customer support
Talk to our support team from anywhere in the world, any hour of the day.
Add dates for updated pricing and availability