Find places to stay on Airbnb
Discover entire homes and private rooms perfect for any trip.
Discover Airbnb Categories
Discover
Airbnb Categories
Find homes you would never have known to search for.
Explore more
What guests are saying about homes in United States
Over 77,000,000 guest reviews with an average of 4.8 out of 5 stars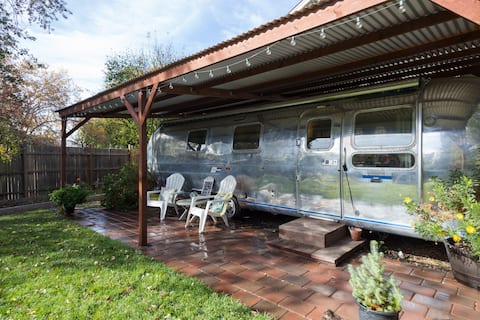 "What a fantastic stay!! The hype is legit! Tom and Judy were very easy to communicate with, and very quick to respond. When we arrived, Tom greeted us warmly! We were given a tour of the airstream, and shown how everything worked. There was really nice yogurt in the fridge, along with some ice in the freezer should we need any. There was also some freshly baked pumpkin spice bread (which was so moist and delish, it was insane) as well as homemade granola! Dishes, bottle opener, cutlery etc were all easily found. The trailer itself was beautiful. Very nicely decorated and clean - just like the pictures show. The bed was so comfortable, and the linens were really nice. There is a great space heater, which we used (as we were there in January) and we were very very comfortable. There is also an A/C unit, which I'm sure would be great in summer months. The yard was lovely, felt private, and was safe. The neighbourhood is a little outside of downtown, but a quick, cheap uber ride from restaurants. It also gave easy access to the roads out to the wineries. Tom and Judy were such gracious hosts, and we really enjoyed our stay with them. They felt like old friends after 5 minutes. I can't recommend this listing enough. I would recommend this experience to all of my friends, and of course to everyone looking on airbnb! "
Travel with peace of mind when you book on Airbnb
Protection with AirCover
The most comprehensive protection in travel. Always included, always free.
Flexible cancellation options
Cancellation options make it easy to re-book if your plans change.
24/7 customer support
Talk to our support team from anywhere in the world, any hour of the day.
Add dates for updated pricing and availability