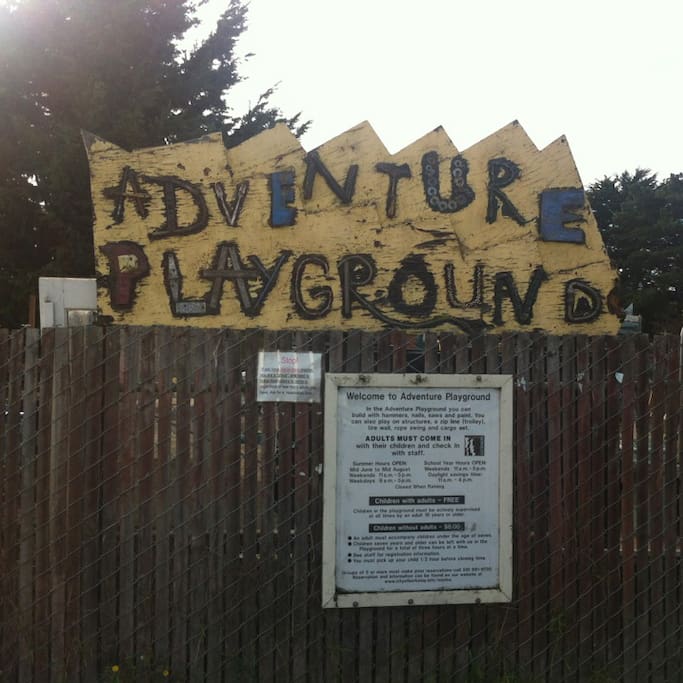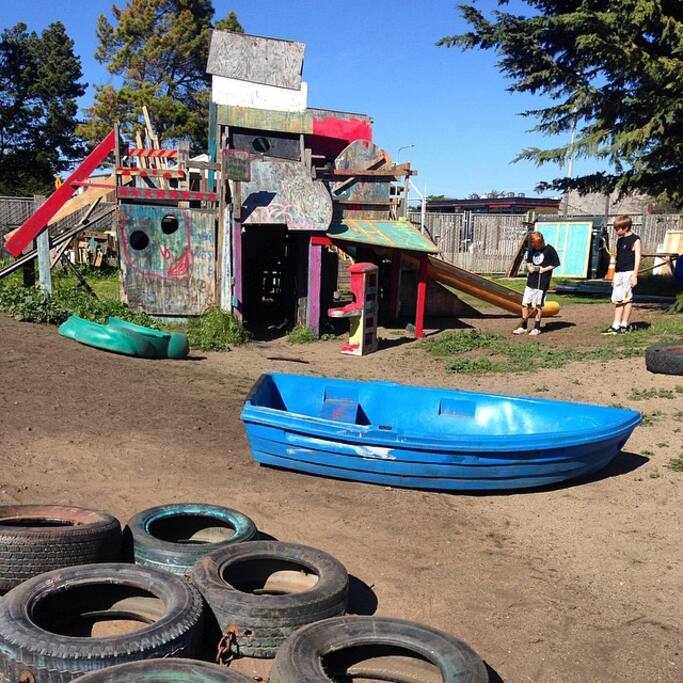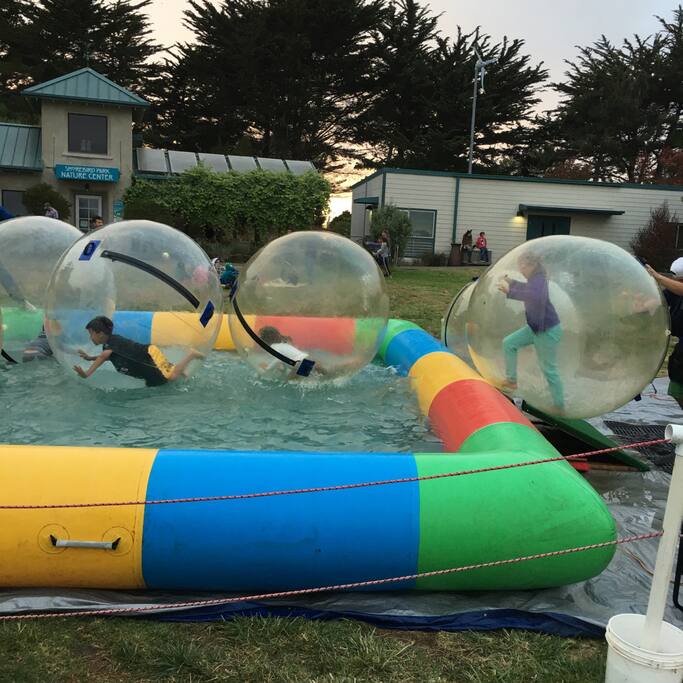 Adventure Playground is based on the philosophy that kids need unstructured, unsupervised play in order to learn. It's about giving kids space to use their imagination and build their own forts and structures. They have tools—hammers, saws, paintbrushes—and kids just kind of go wild, building and creating whatever they want. And it's free! Staff members ask kids to pick up stray nails, wood pieces, and "Mr. Dangerous"—a board with a nail sticking all the way through. They keep an eye on the kids to make sure nobody gets hurt, and will ask you to put away your phone and do the same.
Location

160 University Ave

Berkeley, CA 94710
Hours of Operation status

Closed now
A super awesome place to bring kids for a rare playground in the US: a playground with tools and paint. Bring clothes you can get messy in. Also this place is right in the Marina with beautiful views of the Bay.