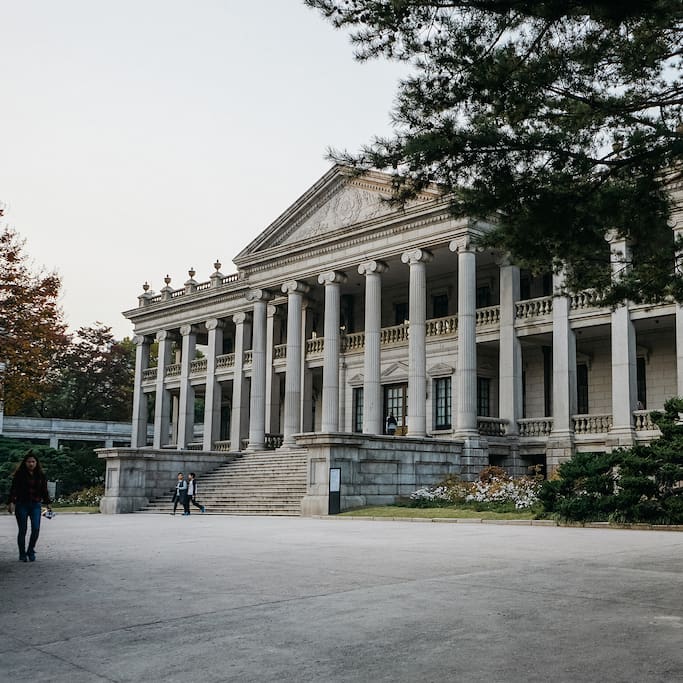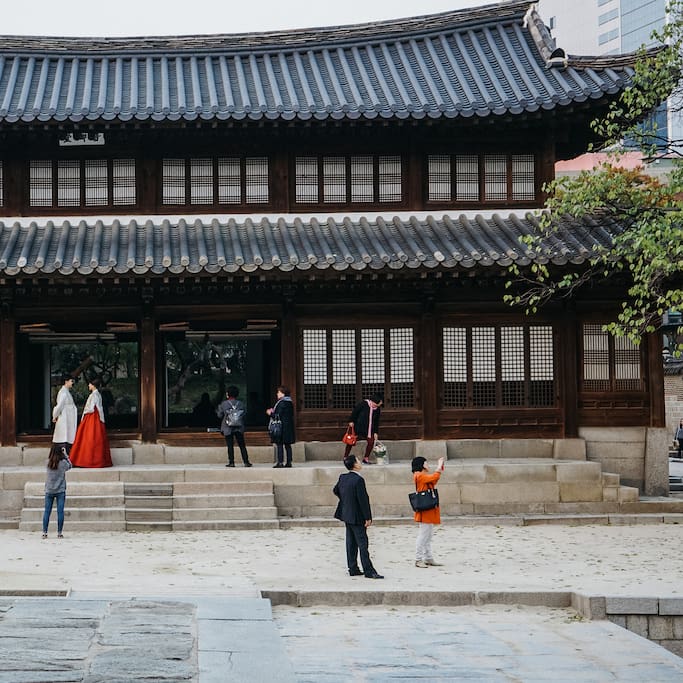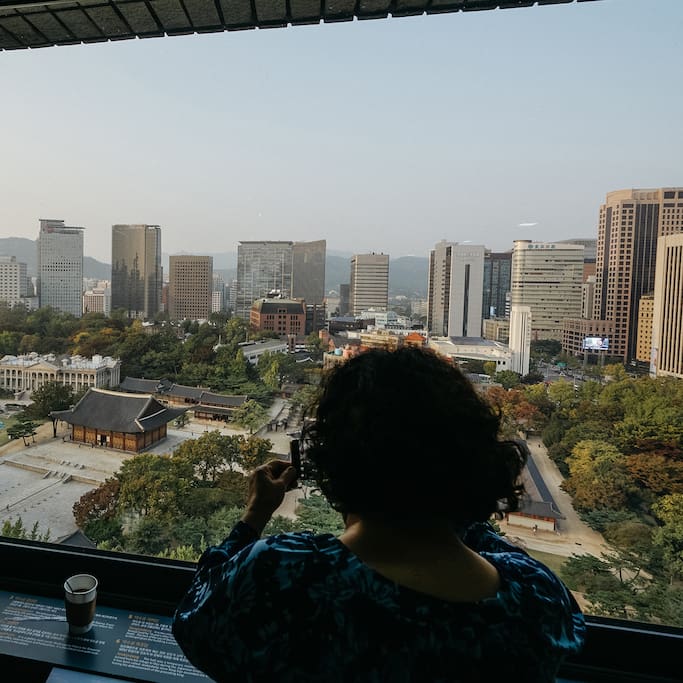 Deoksugung is one of 5 palaces in Joseon dynasty, and there is a cafe near the entrance where you can enjoy coffee brewed in a way that King Gojong used to have. On the menu, coffee is written in its original Korean name, Yangtangguk. It means a soup/bowl of liquid (tangguk) from the Western world (yang). Have a seat by the window at the cafe on one of the old pieces of furniture, and take a picture of yourself with the garden in the backyard, which can be seen through the window.
Hours of Operation status

Closed · Opens 9:00 AM
To most Korean people today Deoksugung Palace is largely connected with the desperate struggle of the Joseon Dynasty to survive amid the incursions of the major imperial powers at the turn of the 19th century. It was in 1897 that King Gojong proclaimed the launch of the Korean Empire and designated…
Deoksugung Palace is special among Korean palaces. It has a modern and a western style garden and fountain. The Changing of the Royal Guard, in front of Daehanmun (Gate), is a very popular event for many visitors. The royal guard was responsible for opening and closing the palace gate during the…
Deoksugung, also known as Gyeongun-gung, Deoksugung Palace, or Deoksu Palace, is a walled compound of palaces in Seoul that was inhabited by members of Korea's royal family during the Joseon monarchy until colonial period around the turn of the 20th century.