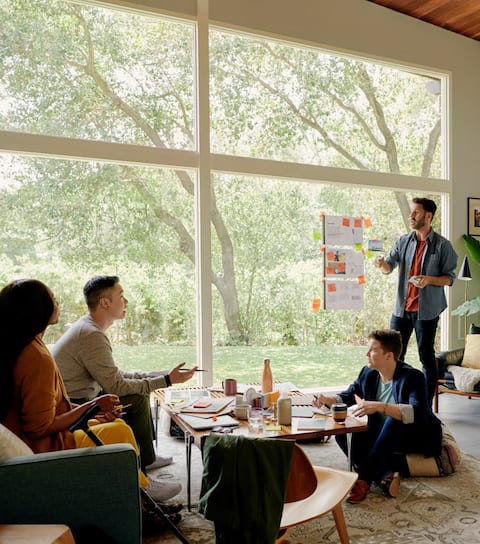 Interested in distraction-free zones and creative workspaces to inspire your team on their next project? Just message your host about your needs.
Team meetings
Planning a team meeting? Get what you need with wifi, laptop-friendly areas, and spaces to collaborate.
Inspirational spaces
Spark your creativity with picture-perfect lofts and thoughtfully designed rooms.
Great for events
Celebrate your next company milestone in properties designed for gatherings.
Team retreats
Relax with your co-workers in homes that have lots of extra space.