Entire Place

Listings where you have the whole place to yourself.

Private Room

Listings where you have your own room but share some common spaces.

Shared Room

Listings where you'll share your room or your room may be a common space.
Room Type
Price
Size
Social Connections
Employee Host
Instant Book
Superhost
Neighborhoods
Amenities
Property Type
Host Language
Keywords
3 Treehouses · Theppakadu
We recommend booking a place soon.
Perched high on giant trees in a 200 acre coffee & spice plantation, our Tree Houses offer the best of modern luxury. Featuring large bedrooms, luxurious bathrooms and outdoor living spaces, our Tree Houses offer a truly exhilarating experience. Learn More
a 770 SqFt luxury tree house featuring four poster bed, safari style furniture, temperature controlled showers, outdoor living, and offers all modern amenities like mini fridge, tea/coffee maker, electronic safe and hair dryer. Our Tree Houses are set deep within a 200 acre colonial coffee and spice plantation. We offer a host of complimentary activities including, guided plantation walks, jeep safaris, boating and treks. We are available 24/7 for any assistance. We are located 10 kms aw...
Sultan Bathery
Room type: Private room
Bed type: Real Bed
Property type: Treehouse
Accommodates: 2
Bedrooms: 1
Bathrooms: 1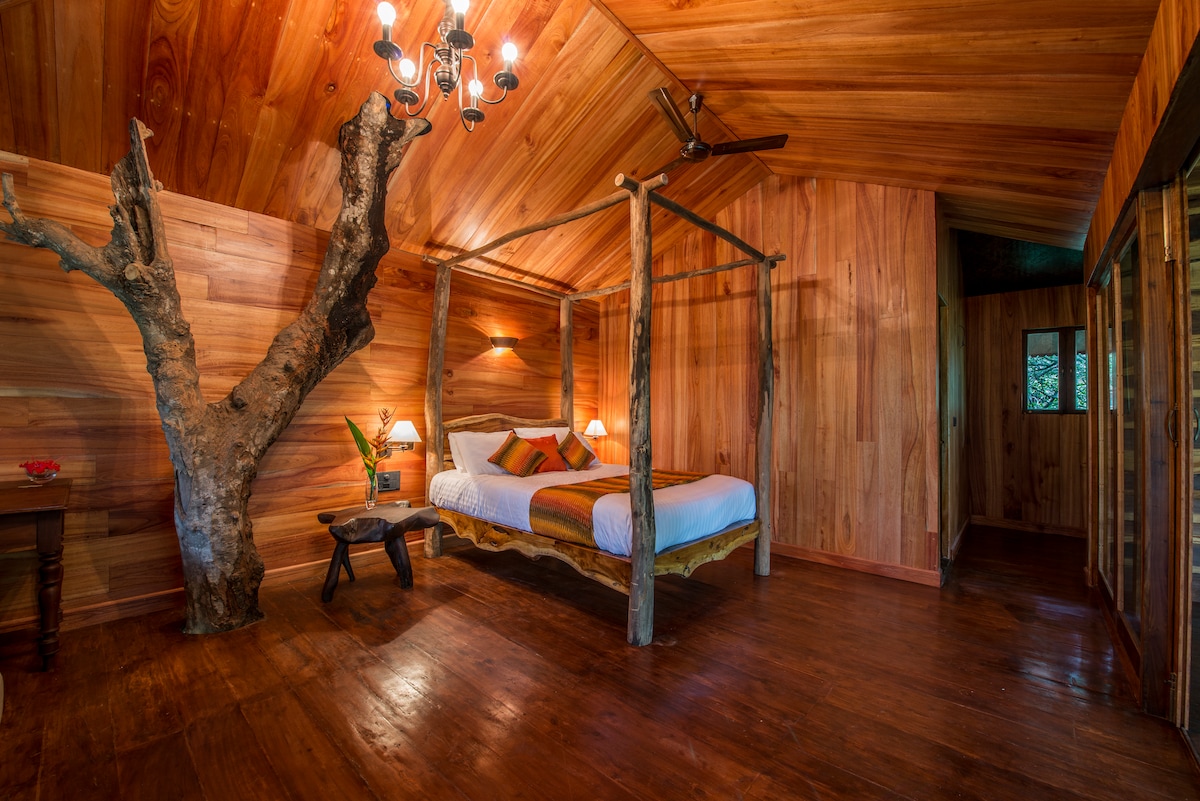 Tree House Bandipur Mudumalai made of wood and bamboo with large netted windows enabling a clear view of nature real close. Bamboo based weather proof tree house on elevated platforms on trees with a view of the stream and eye level Learn More
The only economical tree house accommodation option in Mudumalai Accommodation, Food, Bamboo rafting, kayaking, Very much Tree house overlooks a verdant evergreen forest and stream, with eye level view many endemic birds. The campus itself is surrounded by forests on 3 sides. Experience the sight and sounds of nature up close. From the highway (2km away), public transport is available. We have ample parking space. Depending on your place of arrival, We are located in Thorapalli villa...
Mudumalai
Room type: Private room
Property type: Treehouse
Accommodates: 2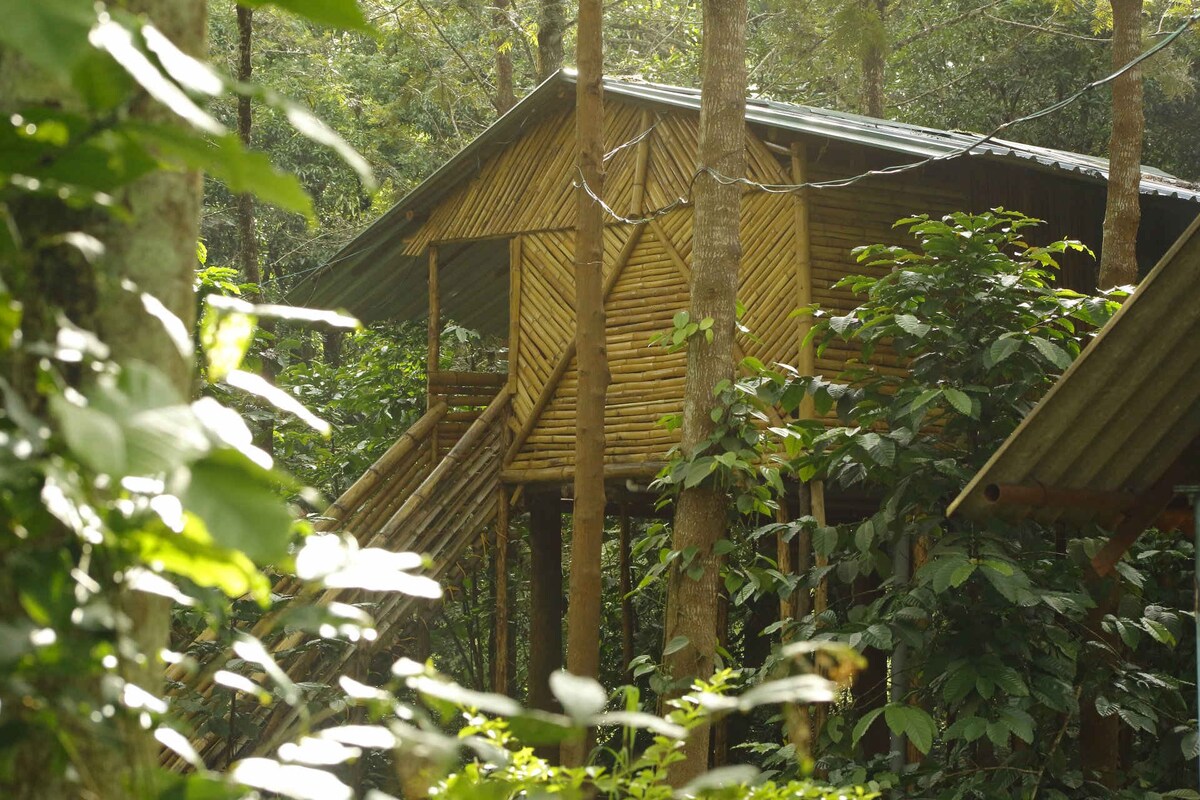 Kindly note that In Our Price following things are Included A bamboo cottage accommodation including Campfire and All three time food( veg/non-veg lunch, dinner,coffee/tea with snacks in the evening, starters veg/non-veg during campfire, coffee/tea with breakfast.) Some Description of Our Place A river meanders down from the jungle, a folk song from the distance, a bird fluttering over a wild flower…sun and clouds play hide and seek…a cool breeze whispers something to the tree...
Wayanad
Room type: Private room
Bed type: Real Bed
Property type: Treehouse
Accommodates: 2
Bedrooms: 1
Bathrooms: 0