Entire Place

Listings where you have the whole place to yourself.

Private Room

Listings where you have your own room but share some common spaces.

Shared Room

Listings where you'll share your room or your room may be a common space.
Room Type
Price
Size
Social Connections
Employee Host
Instant Book
Superhost
Neighborhoods
Amenities
Property Type
Host Language
Keywords
2 Apartment Rentals · Glenribbeen, Ireland
We recommend booking a place soon.
Self-catering apartment. All in bar food. Contains towels, bed-linen etc Also washing machine, dish-washer, electric cooker/oven, micro-wave, outdoor cooking too. Room 1. two single beds (can be locked together to form one king-sized bed) with (new) sun-room. Room 2. has doublebed and built-in wardrobe. Room3. is annex to room 2. and has a singlebed. Apartment main area is sunroom-lounge-kitchen. Approx 9m x 4m. Music station, satellite TV/DVD etc. Front has immediate access to parking ar...
Glenribbeen
Room type: Entire home/apt
Property type: Apartment
Accommodates: 5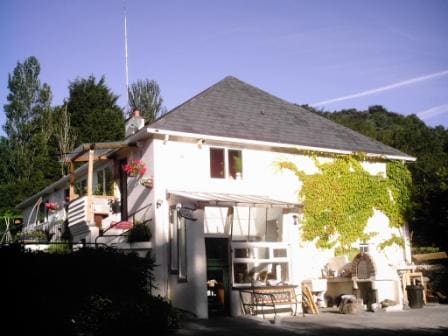 Eco-award-winning accommodation and archery & music school at the foot of the Knockmealdown Mountains and 300m from the Blackwater River (fishing and canoeing) Glenribbeen has much to offer the discerning guest - including an adobe oven & sports-gear Learn More
Glenribbeen Apartment is under our home and B&B. It forms part of the eco-award winning (Irish and European)accommodation that is prized for it's gardens, natural beauty of the setting, the sports equipment available and the fact that there is a music school and an archery school that guests are encouraged to make use of. Set amongst mature trees and gardens, Glenribbeen (the valley of the little thread-like river) is at the foot of the mountains and but 10mins walk from the Blackwater Ri...
Lismore
Room type: Entire home/apt
Bed type: Real Bed
Property type: Apartment
Accommodates: 5
Bedrooms: 3
Bathrooms: 1