Entire Place

Listings where you have the whole place to yourself.

Private Room

Listings where you have your own room but share some common spaces.

Shared Room

Listings where you'll share your room or your room may be a common space.
Room Type
Price
Size
Social Connections
Employee Host
Instant Book
Superhost
Neighborhoods
Amenities
Property Type
Host Language
Keywords
3 Rentals · Fernandina Beach
We recommend booking a place soon.
This beautiful scene is accessible via three Public Walkways, just across the street. This property is not oceanfront. Learn More
Welcome to BEACH MUSIC, directly across the street from The Atlantic Ocean! Several years ago, in search of the perfect American seaside get-away we discovered the Victorian-era town of Fernandina Beach on Amelia Island, Florida. Along the way we visited many American coastal towns looking for the "town that time forgot." On first view, we immediately fell in love with Amelia Island, Florida's most Northeast barrier island and the sister to Cumberland Island National Seashore. We purcha...
Fernandina Beach
Room type: Entire home/apt
Property type: Other
Accommodates: 4
Our studio provides high quality music engineering (music, beats, mixing, mastering), and website development (design, photography, promotion). LP Project Studio aims individuals in the music industry and those professionals in need. Recording and Engineering services are administered through agreements. Learn More
Jacksonville
Room type: Private room
Bed type: Couch
Property type: Other
Accommodates: 1
Bedrooms: 1
Bathrooms: 1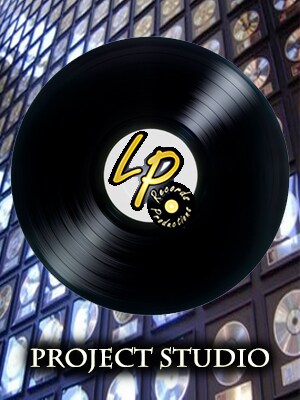 The quiet and peaceful Laterra Resort is located in the gated King and Bear Community of The World Golf Village, just minutes from the World Golf Hall of Fame. A full service spa is on site as well as a pool with hot tub. Two Golf Courses nearby! Learn More
This ground floor condo has a lovely and spacious courtyard! Can rent as a one bedroom/one bathroom for $125.00 a night or a two bedroom/two bathroom for $150.00 a night. Check in: 4:00 pm - Check out: 10 am. Minimum two night stay. Queen size sofa sleeper is comfortable, too! Sleeps six comfortably. Fully furnished and turn key. Kitchen is loaded with all you will need to cook and there's a small Weber grill on the patio for grilling. Towels and bed linens provided. Laterra is ...
Saint Augustine
Room type: Entire home/apt
Property type: Other
Accommodates: 6