Filters
Entire Place

Listings where you have the whole place to yourself.

Private Room

Listings where you have your own room but share some common spaces.

Shared Room

Listings where you'll share your room or your room may be a common space.
We are in Cobden IL area amidst orchards wineries, forests. One-acre organic farm with two-bedrooms/baths nonsmoking cottage, 4 season vegetable-herb-flower-fruit beds and food forest. Our vegan hospitality is open and inclusive. Se habla espanol! Learn More
This space provides seclusion for a getaway, honeymoon, ceremonies, and/or a base for family events and to explore the Shawnee Hills Wine Trail, parks, and more. We have two rooms to rent within the cottage: a larger room with queen sized gel bed and attached bath ($94 per night) and a smaller room with a full-sized bed and bathroom across the hall ($79 per night). Unrelated people staying in both rooms will pay the per night rate for each room: family members may rent the smaller room ...
Cobden
Room type: Entire home/apt
Property type: Cabin
Accommodates: 4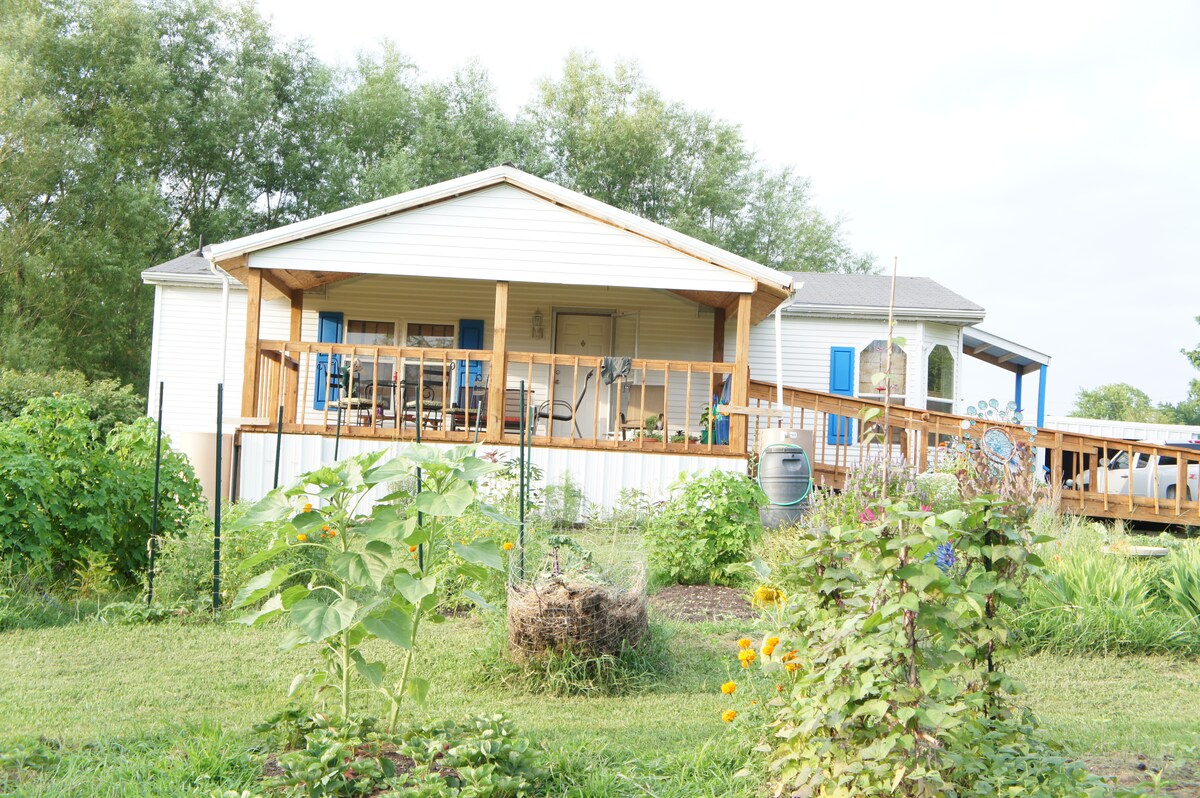 Your cozy one room cabin awaits you in the Shawnee National Forest on the Wine Trail. Hike Giant City State Park, bike Tunnel Hill, fish in your own pond or relax, renew and unwind by the fireplace. It's the perfect place to get away from it all! Learn More
Let's hear from the guests ~ Sandy, Lonnie & Nick P. from Solsberry, Indiana said...We truly enjoyed our stay here. The cabin & surroundings were amazing. Mary is a wonderful hostess, who had provided everything beyond our needs. Very informative of things to do around the area. We were blessed with the orange juice and bread each day. Very peaceful, relaxing getaway. Loved the fishing. Everyone we met was very friendly. We hated to leave and wish this was our home. We will be ba...
Anna
Room type: Entire home/apt
Bed type: Real Bed
Property type: Cabin
Accommodates: 2
Bedrooms: 0
Bathrooms: 1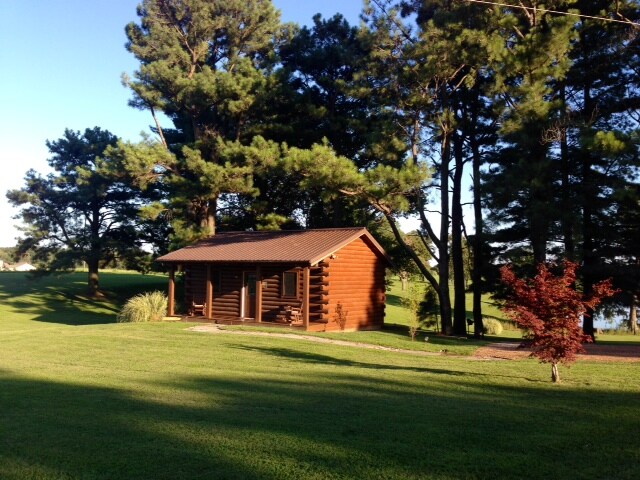 Located in S. Herod, Illinois, the Shawnee Hills Lodge is located in the rolling hills within the Shawnee National Forest. Ideal for Couples, singles and small families. We have a fully stocked kitchen, one king sized bed & a set of bunk beds. Learn More
We are owned and operated by citizens of The Vinyard Indian Settlement (www.vinyardindiansettlement.com). As a incorporated village non for profit 501c 3/ social service organization we run this vacation getaway by donation only. The Shawnee National Forest is literally at your door steps within every direction. Currently we do not have internet in our lodge, but the our social services office is next store and does have access for those who need it. We have available traditional Nati...
Herod
Room type: Entire home/apt
Property type: Cabin
Accommodates: 4