Filters
Entire Place

Listings where you have the whole place to yourself.

Private Room

Listings where you have your own room but share some common spaces.

Shared Room

Listings where you'll share your room or your room may be a common space.
The apartment is on concha's beach, Itacaré, Bahia,close to downtown and the bars and restaurants, tour agencies ... in Itacare we have eco-tourism, radical sports, hiking trails in the middle of the Atlantic forest and mangroves ... And we are pleased to host travelers ... The daily rates in low season costs $ 135 and October to early December of $170 dollars. For New Year's Eve package for up to the first people costs $ 5.680 of Dec. 26 to Jan. 4.
Caetité
Room type: Entire home/apt
Bed type: Real Bed
Property type: Apartment
Accommodates: 8
Bedrooms: 3
Bathrooms: 2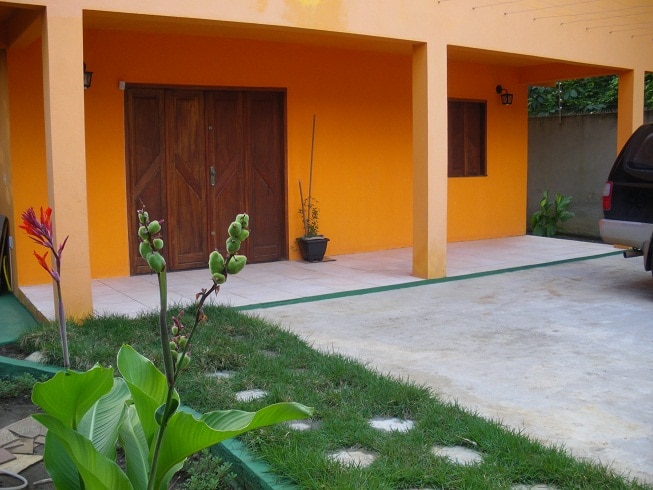 Sala e quarto com cozinha americana, banheiro, área de serviço, varanda. A 100 metros da praia em local tranquilo com ampla área verde. Solicite fotos da casa.
Caetité
Room type: Shared room
Property type: House
Accommodates: 3
Bedrooms: 1
1 Casa completa com 3/4, varanda, chuveirões, cozinha, sala, com 2 suites separadas. Proximo ao Rio Carapitangui. 1 km da Vila de Barra Grande. Contornada por praias semidesertas com areia branca e fina, mata virgem e grandes manguezais, a península de Maraú tem como ponto epicentro a vila de Barra Grande. É ali que estão a maioria das pousadas, bares e restaurantes da região que se espalham por sossegadas ruas de terra. Os 40 quilômetros de praias convidam a caminhadas e passeios...
Caetité
Room type: Private room
Bed type: Real Bed
Property type: House
Accommodates: 10
Bedrooms: 1