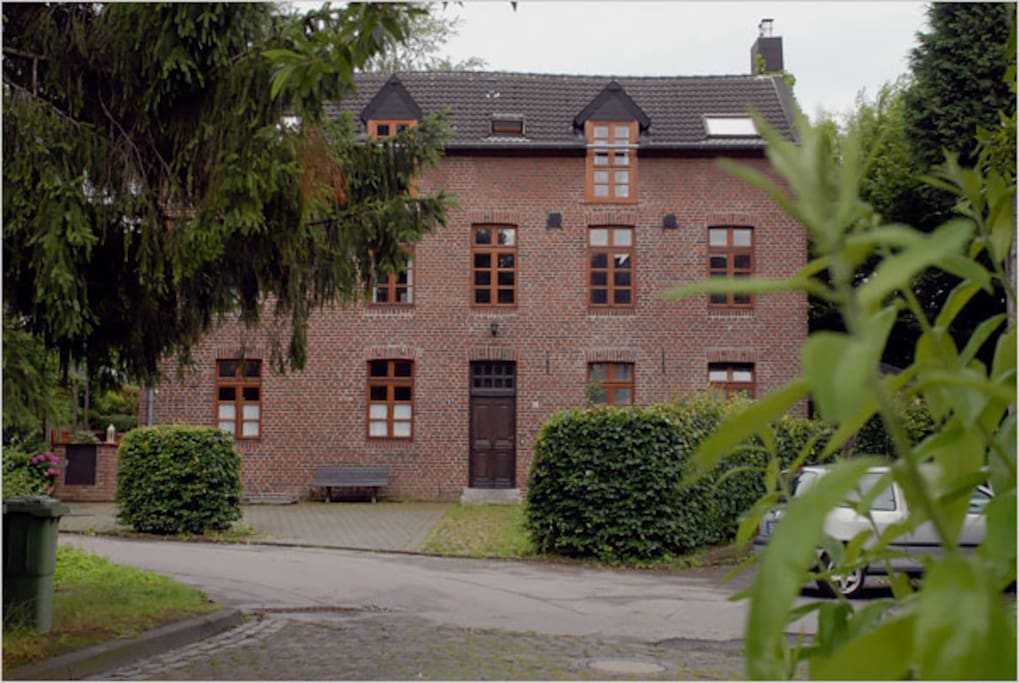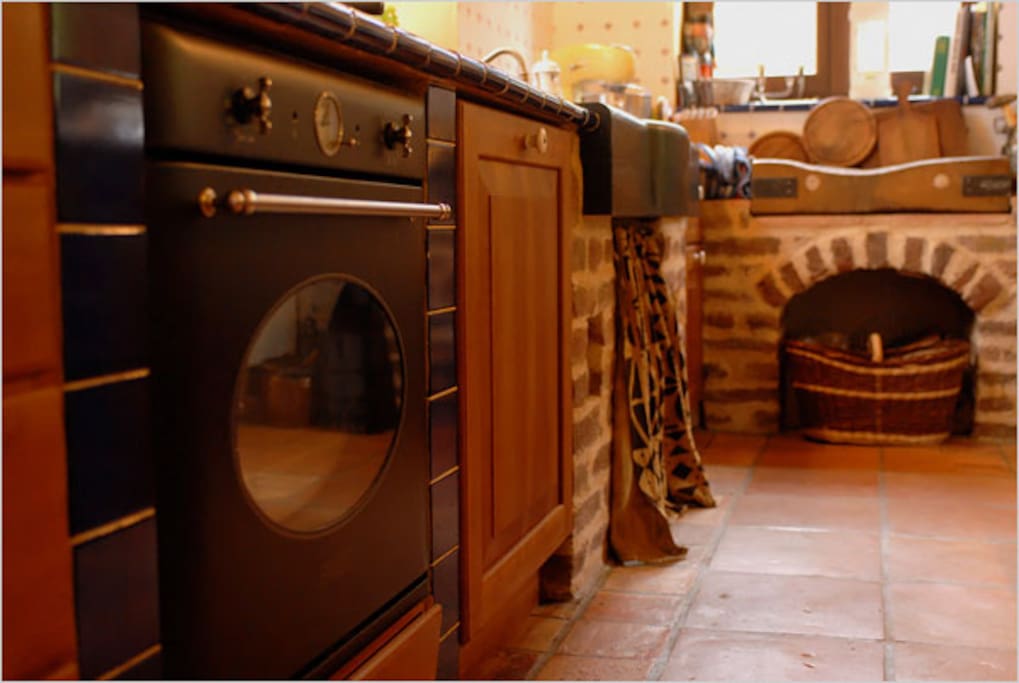 About this listing
---
Check In: Anytime after 5PM
---
---
---
The space
Some years ago Michael Chauvistré,a German filmaker, was a frequent visitor of Russia's first Ikea store. The director of "To Moscow with IKEA," a documentary, Michael Chauvistré spent months following the launch of the Swedish furniture store in the Russian capital.
But since inheriting his German farmhouse seven years ago, he has been relieved of both personal and professional trips to IKEA: The 200-year-old house came stuffed with family heirlooms and wood-burning stoves, which warm the rooms and even heat the kettle.
Michael. Chauvistré lives in the house in northwest Germany with his wife Miriam Chauvistré, a filmmaker from Italy, and their children, Giulia, 13, and Angelo, 11.
The house was originally part of a larger farm complex owned by the family of Michael Chauvistré's mother, the Vonderbanks, going back several generations. They rented it to local farmers and used it as a weekend getaway and, when necessary, to escape wartime bombs. (His father's family, the Chauvistrés, arrived during an earlier war with Napoleon.)
In 1983, the elder Mrs. Chauvistré sold the farm's cottages and stables and, in 1984, moved into the main house, which measures 230 square meters (2,475 square feet).
Michael Chauvistré began renovations in 1984, including the conversion of a stable into a kitchen. "I don't think the farmer kept animals in here while he lived here. But there is evidence that there were animals here at some point," said Michael Chauvistré, presenting a bucket full of animal bones he dug up during renovations.
The animals are long gone, and the spacious kitchen is now filled with antique equipment including an old butcher's block, a manual bread-cutting machine and an iron stove, used from time to time by Mrs. Chauvistré. The family bought the stove and butcher's block at a flea market in Belgium, which borders the city limits. During the 1984 renovations, Michael Chauvistré used 11 tons of sand to return the house to its original red-brick exterior. "The farmers had covered the building in chalk and then chemicals, which had deteriorated," he said.
On the first floor, there is a two-room office/living room on one side of a wide wooden stairwell that runs through the center of the house, and a large guest room on the other side. The guest room has a bed that the elder Mrs. Chauvistré bought from a local antiques' dealer, and an old typewriter that the family found in an abandoned tennis stadium.
Both the office and the guest room have ornate wood-burning stoves, which Michael Chauvistré's mother installed in 1984 before adding central heating.
At one time, the only neighbors here were the workers from the now defunct Hochbruecker water mill, which stands between the old stables and the nearby Wurm river.
"It looks idyllic but there's now a sanitation plant down the road, a prison over the street, and a motorway just a bit further along," said Michael Chauvistré, whose home is now sandwiched between a main road full of warehouse-type stores on one side and farms and country lanes on the other.
Michael and Miriam Chauvistré were opposed to recent plans to build a parking lot in a nearby field, and took action in the form of a documentary (Friede Freude Eierkuchen) that, they say, led to the plans being vetoed.
Still, the family has retained plenty of the countryside. There are eleven sheeps that Michael. Chauvistré bought from a local farmer to keep the lawn cropped and a lone scarecrow that stands guard over the apple trees, the raspberries, lavender, strawberries, and Michael Chauvistré's shiny Volkswagen Beetle.
Liza Foreman for the New York Times
Nearly private Guestroom. Our son has to use the piano one time daily. Breakfest extra 5 EUR. Common bathroom. Free parking. Garden with sheeps, chicken, ducks and a cat.
The World Equestrian Festival CHIO is very close. Ten minutes by bus into the city with the Route Charlemagne. 2014 Aachen will celebrate the 1200th anniversary of Charlemagne's death with three extraordinary exhibitions: Places of power, The art of Charlemagne and Lost Treasures.
Guest access
Free Parking. WiFi. Breakfest 5 EUR extra.
The neighborhood
It's only a ten minutes walk to the Bisto "Zum schönen Soerstal" with Italian cuisine and a lovely beergarden.
Getting around
The busstop is a few minutes from our place. Easy acces to the city.
---
---
---
Mit unseren beiden Kindern bewohnen wir das alte Backsteinhaus am Rande der Stadt, das seit Generationen in der Familie ist. Wir haben gerne Gäste, kochen italienisch und deutsch, züchten hobbymäßig eine alte einheimische Hühnerrasse, lassen unsere Schafe den Rasen mähen und die Zwergenten im Teich planschen.
Response rate:
100%
Response time:
within a day
Exact location information is provided after a booking is confirmed.
Explore other options in and around Aachen
More places to stay in Aachen: