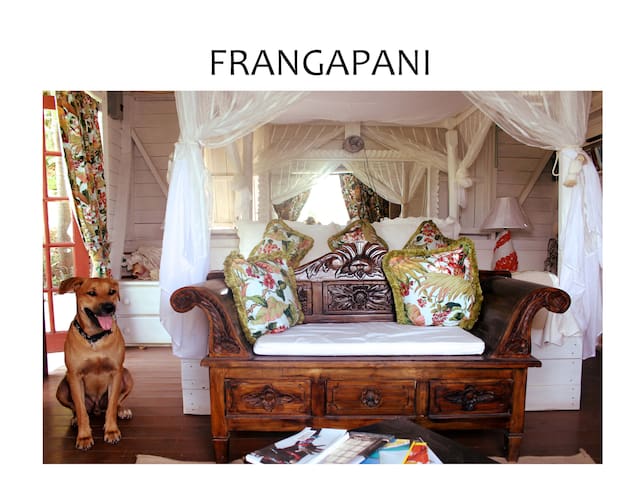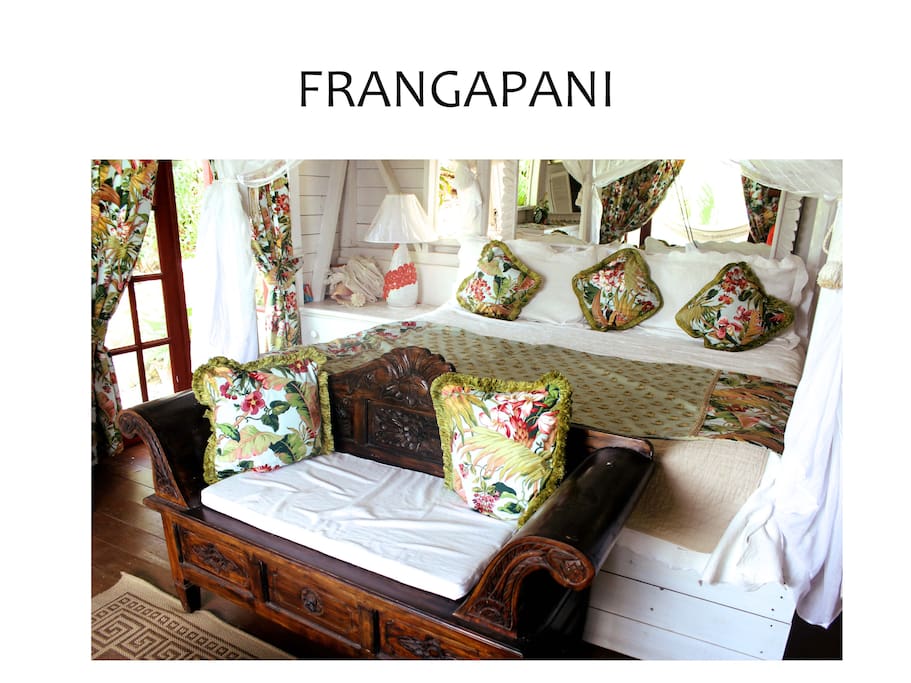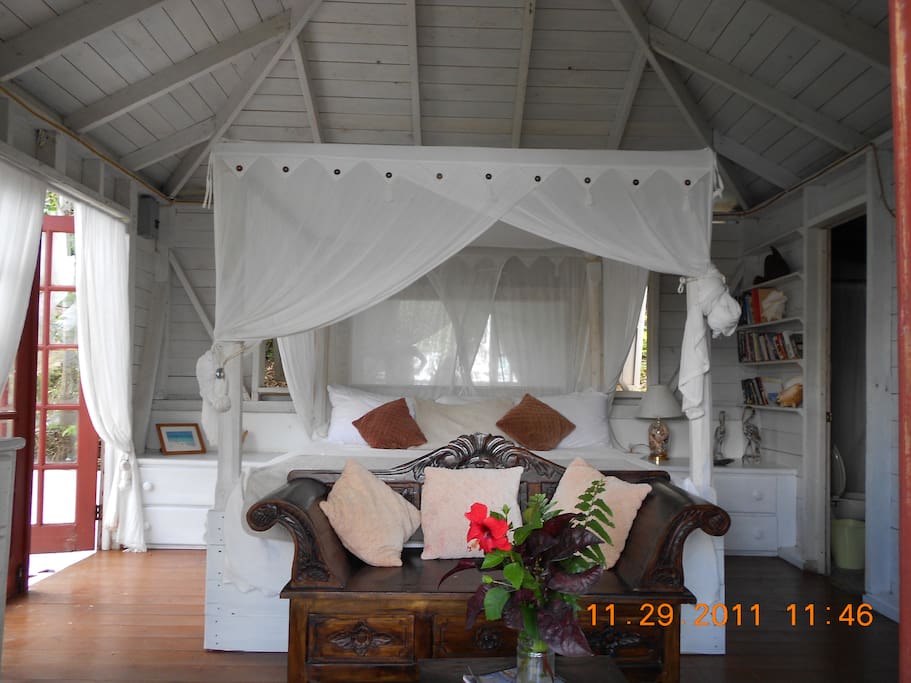 Private room
2 Guests
1 Bedroom
1 Bed
About this listing
Fully private, One-bedroom Villa with period furnishings and stunning view of Falmouth Harbour, steps from Nelson's Dockyard. Steps from Pigeon Beach with two beach bars. Shared-Kitchen. Private Bathroom with cold-water rain shower. King-Size Bed. Hammock. Gated Community. Tropical Garden. Nightlife. French and Italian Restaurants nearby. Spas. Housekeeping Services. Friendly atmosphere.
---
Accommodates: 2
Bathrooms: 1 (Private bathroom)
Bedrooms: 1
Beds: 1
Check In: 3PM - 2AM (next day)
Check Out: 11AM
Pet Owner: Some pets
Room type: Private room
The space
This fully private, attractively appointed, little villa has a king size bed and en-suite bathroom with cold-water rain shower. There is a balcony with a matrimonial hammock to swing in with your partner, overlooking a stunning view of Falmouth Harbour. A truly unique little piece of paradise...
Although spacious, this quaint villa with handsome, colonial furnishings is the one cottage on the Pineapple House property that does not have a private kitchen. This cottage shares the kitchen with the Main House when needed.
As Frangipani is the closest house to the Main House, we hope that you and your partner will come and enjoy meeting the crew on the Super Yachts, as the main house is the preferred place for those crew to stay.
Frangipani is one of seven villa's on the property. Along with Rum Jungle, it's among the less expensive properties at Pineapple, because it is located farther from the road and is therefore less noisy. It is also located higher up on the hillside; therefore, it has a better view but more steps. It is not located as high up as Bird House and Cleopatras, however, so it does not have as many steps as those cottages. It does share a kitchen with the main house, however, while Rum Jungle has a private kitchen. Neither Rum Jungle nor Frangipani have hot water showers. Unlike Rum Jungle, Frangipani has gorgeous period furnishings.
Pineapple House is a great place to catch up on reading and writing. People who stay here meet people, both within the compound of Pineapple itself and at pubs ashore. Pineapple House caters to the crew off the yachts, who take respites off the yachts between charters and AirBNB guests. People dress up at night and dance the night away at music clubs, where bands are known for their great guitarists and singers. Pigeon Point beach is a five minute walk, where there is more than one beach bar. English Harbour offers a safe, trendy neighborhood, where excellent Italian and French restaurants are within walking distance. During regattas, sailors off the racing yachts prefer to stay at Pineapple House. Antigua is known for its beautiful, white sandy beaches, stunning scenery, and friendly people.
Guest access
Please feel free to walk around the gardens and join us in the main house for sundowners at sunset.... There's a lounge in the main house, where you can surf the web (if not in your private cottage), and a little gazebo next to the main house gets good internet reception as well, although the light has to be on for the electric outlet to work. Though we prefer not to do guest laundry, due to water scarcity, we do have laundry facilities on property for a small fee. The garden is for everybody to enjoy with guava trees, mango trees, banana trees, and lots of tropical flowers.
Interaction with guests
I am Libby Nicholson, born and raised in Antigua and owner-operator of Pineapple House since 1999. Color, design, and people are my specialty and my passion. Pineapple House is a friendly atmosphere property, where people arrive as guests and leave as family. The mix of international people on the property makes it personal, as this is a small Guest House.
I have a plethora of island information to share with you. If you find activities or restaurants on the island that I have missed or do not know about, please share your experiences with us, as we are always interested to learn more about our beautiful island! We have the house phone for making reservations, and taxis are a moment away... We recommend that you order any hire cars online before you arrive as it is less expensive, and you are guaranteed the car style of your choice. I and my staff are on the property full time; we are here for you anytime.
The neighborhood
English Harbour is the heart of the Caribbean yachting industry. Home to historic Nelson's Dockyard, an 18th century British naval dockyard, it is where Admiral Horatio Nelson refitted his Ships of the Line from 1784 to 1787. Today it is home to enormous Super Yachts, arriving from Europe from December to May. The two marinas where they berth is right under our view!
My Family moved to Antigua in 1949 and established the world's first yacht charter company in Nelson's Dockyard... Our offices are in Cambridge, Massachusetts.
Antigua Yacht Club is located across the street from Pineapple.... It hosts racing regattas.... Upstairs there is a really fun sushi bar; downstairs a restaurant, open to the public that hosts great rock bands some evenings. Out on the dock there are more snack bars and an outdoor seating area that caters to all the shops. A book store, grocery store, and chandlery complete the businesses found at the Antigua Yacht Club Marina.
Moving down the road, past various skyrise hotels, Temo Sports is a tennis center with bar and restaurant, famous for its great breakfasts... Next door is Titi's Rent a Car, but it's much less expensive to rent a car in advance online....
Mad Mongoose is next door, a well known bar and restaurant that offers live music and free wireless. It's one of many popular bars in the area where people off the boats gather with friends late into the night.
Along Dockyard Drive is Life Bar and Restaurant, a vegetarian Restaurant... Next door is a clothes boutique and my cousin Nancy Nicholson's pottery shop, Rhythm In Blue.... Nancy is famous for her large, blue, signature dinner platters, and she sells local art and jewelry besides. Treehouse is across the street and offers body massage, pedicures, and facials. There are two scuba diving shops in that area, including Dockyard Divers, run by our good friend Tony Fincham, a one-time Nicholson Yacht Charter captain..... Tony's favorite dive site is the Pillars of Hercules just outside the entrance to English Harbour, famous for visits from large, harmless, pelagic fish.
Cap Horn is a restaurant next to Rhythm In Blue that serves delicious French cuisine. Grace Before Meals comes next, a local place that serves excellent, low-cost Roti. Further along is Abracadabra, a fun Italian restaurant that is open for dinner, followed by Music and Dancing, that stays open late into the night.... Beyond That Is A Real Estate Shop....
Now you enter Nelson's Dockyard, where The Admirals Inn has a delightful terrace, which we recommend you visit for an al fresco lunch or dinner under the stars.... Outside the Admirals Inn in the parking lot is an ATM machine and bank.
Galley Bar Is hamburgers and bar. Next is Hotspot, run by our friend Gay Nichols, which Is breakfast and lunch - paninis and delicious salads, eggs and bacon....
Upstairs in the Officers Quarters is a place called Headquarters, which has delicious wine.... Beyond that there is The Copper And Lumber Store, which has fish Friday, a popular place, frequented by yachtsmen....
In the Powder Magazine across from the Admirals Inn there's a restaurant called Boom, which is a spa, bar, restaurant and pool. Swim in the pool while you wait for a drink. With walls 15 feet thick with slits for ventilation, the Powder Magazine is where the British stored gun powder during the 18th Century. There are four Powder Magazines in English Harbour: at Boom, Fort Berkley, Block House, and on the road to Shirley Heights.
Further back toward the Antigua Yacht Club there's another place....Italian...excellent for lunch...called Rum Baba.... It's really good. We also forgot Trappas Bar on Dockyard Drive; they have excellent meals, a popular place for dinner....Seared Tuna and the like....frequented by the higher class locals from town....
Farther afield, we recommend visits to historic Shirley Heights, Block House, and Clarence House, a long walk or short taxi ride.... The view of the Caribbean Sea and Guadeloupe are not to be missed! Shirley Heights Lookout hosts a popular jump up every Sunday evening, where people gather at 5 pm sharp to watch the sun go down; be warned....the bar serves 150 proof rum!
Jacqui's restaurant on Fig Tree Drive is a great place to watch the sun set over the horizon with sundowners; stop along the way to zipline over the rain forest on Fig Tree Drive; swim gorgeous Darkwood Beach. Wadadli Catamarans in nearby Jolly Harbour offers sailing trips to Cades Reef, Great Bird Island, and a Circumnavigation of the island every day of the week for about $100 a person, including lunch. Book
Libby's friend Greg operates Barbuda Express (ferry boat), which offers daily boat rides to Barbuda, where lobster picnics can be arranged on the 20 mile long beach, famous for its turquoise water. During mating season in March hire a boat and driver to see the amazing frigate birds!
It's fun to go with a group to let the boys arrange a picnic for you on Bird Island off Antigua's Hodges Bay; they have snorkel gear for you to enjoy the reefs with. Since Antigua has 365 beaches, many of them with hotels, it's fun to hotel hop, if you're renting a car. It's also fun to stop at the roadside bars on Fig Tree Drive, hobnob with the locals, and order beers.
If you enjoy reading, I recommend 'To Shoot Hard Labour', a memoir by Samuel Smith, an Antiguan working man, who lived 100 years during slavery; get to know many of Antigua's British governors; order the book ahead on Amazon. Visit Betty's Hope (a sugar plantation mentioned in the book) and Devil's Bridge on Antigua's sparkling eastern coast; stop for a swim and a snorkel at Half Moon Bay; have lunch at Harmony Hall and shop at their inexpensive boutique.
When you're in St. Johns, a must-visit is the public market; located next to the public bus depot, the public market is a great place to stock up on fresh, local nutmeg, vanilla, spices and herbs, grown locally on the island or imported from Dominica and Grenada, to take back home with you. While you're in St. Johns, we recommend visiting our uncle's archeological museum; he dedicated his life to researching the Carib and Arawak Indians in the West Indies, and there are all manner of sod houses, tools from 400 years ago, and stories of how these native people migrated from South America in dugout canoes.
Of course, a stroll through Nelson's Dockyard is an absolute must, along with a visit to the museum to see model ships of Britain's Ships of the Line and artefacts, such as the planters' china, soldiers' buttons, and uniforms; it was our father who swum up the figurehead of the women's bust from the bottom of English Harbour. During the 1960s cannon balls were to be found everywhere on the hillsides surrounding English Harbour; we have a few 25 pounders to show you at Pineapple House. After visiting the museum in Nelson's Dockyard, have lunch under the Casuarina trees and ruins of the Sail Loft (now an aquarium) on the terrace of the Admiral's Inn. Following lunch, a short hike out to Fort Berkley at the entrance to English Harbour is rewarding and not strenous at all with its powder magazine, gun ramparts, and views of Nelson's Dockyard.
For exercise, swim from Galleon Beach to Freeman's Beach at the entrance to English Harbour. Take the water taxi from Nelson's Dockyard to Galleon Beach after touring English Harbour first. Paparazzi's is a fun, new restaurant, located at Antigua Slipway, enroute.
One of the most scenic drives in Antigua is the coastal road that wraps around Willoughby Bay on the south side of the island; the best place to start this drive is English Harbour, because the sun shining behind you onto Willoughby Bay shows up the colors of the water best; heading east toward the town of Bethesda, what a photo op!
Closer to home, a 5-minute walk from Pineapple House is Pigeon Beach, where there are two beach bars; order beers in the sand at Bumpkins Beach Bar, but have lunch at Catherine's Cafe; it's a fine, French restaurant, worth every cent. English Harbour buzzes at night with many options for fine French and Italian restaurants, followed by music and dancing late into the night. Rock bands are famous for their lead guitarists and great singers. We also have some reggae.
Getting around
Titi's Rent a Car is within walking distance of Pineapple House, but it is much less expensive to rent a car in advance online.... Driving is on the left.
Taxis are plentiful on the island. We use Omar Taxi, a careful driver and very nice person... I call Omar for all Pineapple House guests needs.... If you advise your time of arrival, Omar can pick you up at the airport with a sign saying Pineapple House. The cost for a taxi from the airport to English Harbour is $31.00 US one way. Omar carries your bags up the steep Pineapple stairs for you....
Public Bus - Public buses run every 15 minutes from English Harbour to the public market in St. Johns. $3.75 EC one way.
Other things to note
There is no TV or air conditioning at Pineapple House; guests are invited for sundowners at the main house each evening. All the cottages are open to the wind, and mosquitos do make their way in. Each bed has a mosquito net and a fan, and there is a Mosquito Magnet in the yard, which we rebait every three weeks. With the exception of Bird House and Cleopatras, there is no hot water at Pineapple House; guests are asked to use water sparingly, as water is scarce on the island. Pineapple House has wonderful ocean views, but there are lots of stairs. Because each cottage has just one double bed, Pineapple House caters primarily to couples; dormitory-style beds are available in the main house for crew off the yachts. Internet is available in the main house and gazebo only; we welcome guests to use the service in the main house. We are open from October to May.
May not be safe or suitable for children (0-12 years)
Check-in time is 3PM - 2AM (next day).
Please be considerate of other guests staying on the property. Water is scarce on the island; please use water sparingly. Our rooms are open to the air; please expect some mosquito intrusion. Pineapple House is located on a steep hillside; there are lots of steps. Please always make safety your highest priority. We are interactive with our guests; people arrive as friends and leave as family.
Antigua and Barbuda
·
Joined in December 2012
I am an island based person who loves to entertain guests in my tropical paradise
Response rate:

93%(past 30 days)
Response time:
within a few hours
Explore other options in and around Falmouth
More places to stay in Falmouth: