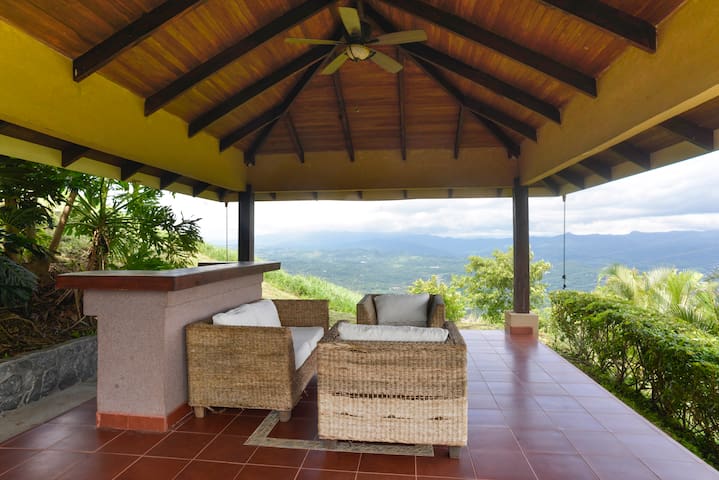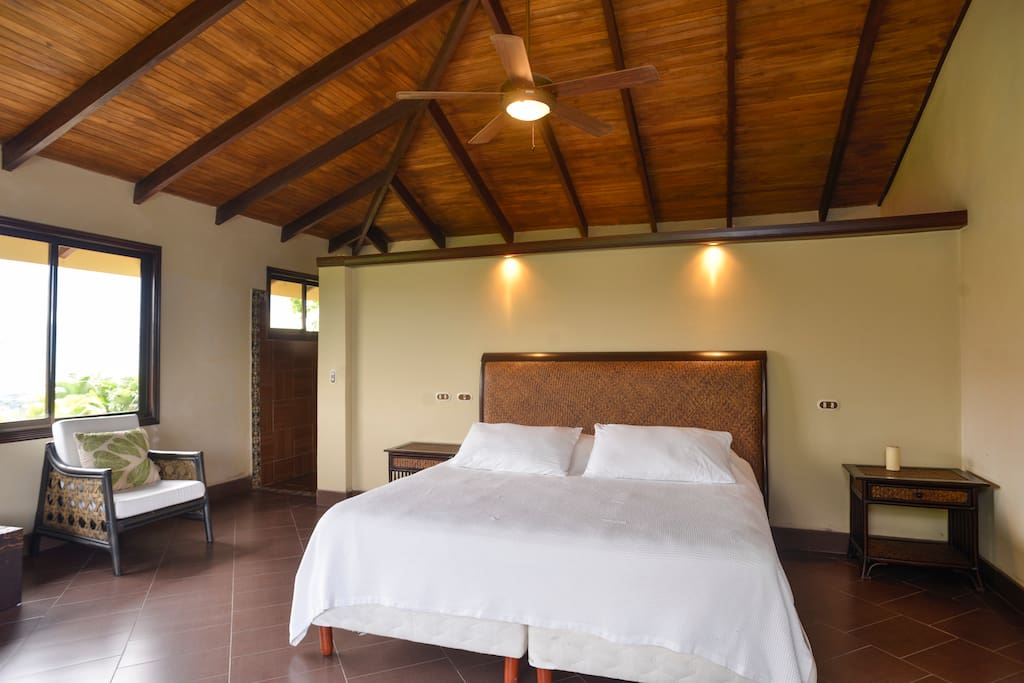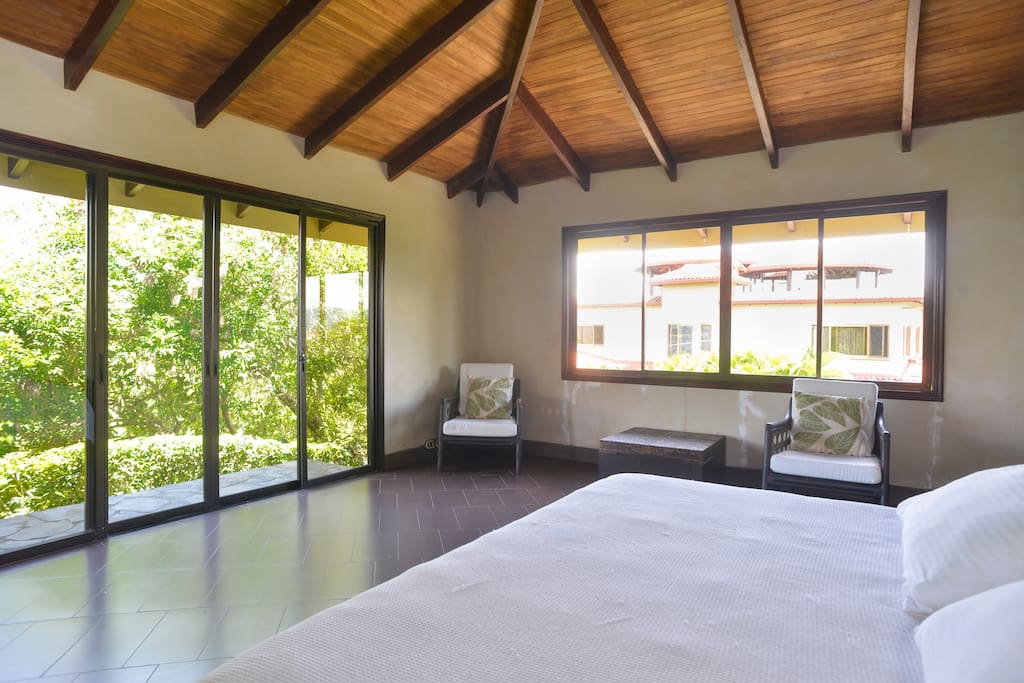 Casa Bella Atenas Costa rica
A very nice little house with a nice view
perfect if you want something different from the hotels,
it has a small kitchen fully equip , this home has 2 bedrooms with 3 beds, perfect for a small family,
---
Room type: Entire home/apt
---
---
Always communicate through Airbnb
To protect your payment, never transfer money or communicate outside of the Airbnb website or app.
Learn more
---
---
Flexible
Cancel up to 24 hours before your trip and get a full refund. Cancel within 24 hours of your trip and the first night is non-refundable.
---
---
---
I booked a 3-night stay here with my boyfriend the day of. Robert replied very quickly and answered any questions I had. The place was beautiful and well kept. At the airport, we couldn't find a taxi for less than $30 to Robert's place. We ended up renting a car instead, and it seemed to be worth it.
---
Robert and Christian have been great on communicating and being host for us. However, there are problems with the property that we were not able to overcome and had to get a hotel in San Jose for the remainder of our trip. We understand that is property is half outdoors and are ok with the bugs outside and some inside However, the number of bugs inside of the room got to be unbearable. In our two days there we had to kill multiple spiders and countless ants, termites, and various other bugs. Although you have a great bar area for cooking and they left us breakfast supplies we didn't make use of any due to the number of bugs that accumulate in the area. We understand this property is half outdoors and you can only do so much but we only had a few days here and couldn't stay in a place that we couldn't relax in after being gone all day. I specifically asked if there were keys to the home because I was concerned for our safety and the safety of our belongs. I was informed there were no keys upon our arrival and we had to leave all of our belongs unsecured in the room. In addition to no keys to lock anything (there was not even a key to the safe) there also were no curtains for the slidings glass door. Leaving the bedrooms completely transparent for anyone walking up to the property. The curtains that were there are completely transparent. The boxspring of the bed is littered with the bodies of dead bugs. The water in the showers stay hot for only a minute then they're warm for about a minute then are cold. Also, of course, the property is hot in the rooms but this wasn't a deal breaker but was uncomfortable. We thank you for the fans and would have opened a window but didn't due to the bugs on the property. Despite all this, however, we still planned on finishing the remainder of our booking. The straw that broke the camels back was a large ant running across my chest in the middle of the night while in bed, after killing a spider 10 minutes before that. We appreciate the effort and hospitality you've shown us on our stay our stay at Casa Bella. Christian was amazing and you were poised and responsive to us, I'd have no problem renting another property from you. However this property, in my opinion, is not fit for guest.
---
This is going to be a long honest review of my experience with my 4 friends during my 3 night stay here. I want everyone to be prepared and informed. The location was gorgeous, the views really made this place special. It is high up on a mountain, there is a main house and a little separate lounge area with some gorgeous views. It was easy to check in, I called Christian and told him when I was 15 minutes away, he was there and the maid brought us some groceries which was super sweet. The kitchen is outdoors and fully stocked with microwave, stove, dishware, 2 fridges. This property is not for the faint of heart! It is located in the mountains of costa rica in the middle of the jungle essentially. So please be prepared for this. It is an open house, so therefore, lots and lots of bugs. Termites, ants, wasps, grasshoppers, spiders, roaches, beetles, and some bats that make funny noises. The bats were adorable. You will see this in the outside portion of the house where the kitchen and living room is. Although the pests are prevalent outside, you will want to spend time in this area because it is the highlight of the property after all. Nobody wants to spend time, eating and drinking with friends/family in the bedroom! Of course you want to be in the living room. The bedrooms are closed in but since its humid and rainy, the wood expands and the doors don't properly close, so some bugs were inside the room but not many. We kept towels on the floor to cover the gap. I stayed a total of 3 nights. Day 1 was good. Lots of giant ants and some flying bugs but when we went to the main street we purchased some bug spray and we were fine, we moved the bed away from the wall to avoid the ants crawling into our bed. But it was okay, I'm from Miami, nothing I haven't seen before. However, on Day 2…… We left for Arenal/La fortuna (about a 3 hour drive each way) It had rained/thunderstroemd that day. We came back and we could not even walk into the property. There were so many dead termites everywhere. The kind with the wings. It was a mass grave yard. We were all very overwhelmed by this. But we got the broom and swept the termites. I felt disgusted, didn't feel clean anywhere, was just devastated. Luckily not that many were in the bedroom. The kitchen was totaled, there were literal piles of dead termites in the sink, everywhere. Day 3, it wasn't as rainy so we had no issues!! Stay here, but be prepared. If you aren't looking for an outdoor experience, you may need to look elsewhere. If you are coming here during the dry months, then this place is great! 5 of us fit perfectly, great place to come with friends/family! A nice sized group! One of...
---
This place was perfect for 4 people in our mid twenties.. it's all open concept with 2 closed rooms. One ofthe rooms always had bugs.. even on the bed. Just a warning! But it's what you get for the crazy view of costa rican mountains.. and its so worth it! Just buy some raid at the supermercato. The kitchen is equipped with everything you need, there was even salt olive oil, eggs toast and fruits! We absolutely loved our stay.. Christian was awesome, a great welcome and was always available if we needed him. And if ever you need someone to bring you around.. JOHAN! Ask Christian for him.. he was amazing! Took us to spots we would have never known about, he really looked out for us and is totally trustworthy... as for the house itself. It is an uphill/downhill walk so you have quite some time to the restaurants/stores but again.. if you have johan you're ok! Thankyou Robert, your place is great and thankyou to your friends our stay was 10/10
---
I stayed at the Casa Bella house for 9 days and had a great time with my family. I have to agree with the other reviews on the house, so I won't spend much time adding to that. Atenas is a quiet little town, and people are super nice. It's definitely a departure from a big city noise and fast pace, so if you're looking to relax, look no further. The house will provide you with the basics for a nice stay, but you might think it's missing some items at first. In truth, you won't need them: The house is not air conditioned, but it stays cool during the day with a nice breeze flowing through most of the time. At night, temperatures drop so you won't really feel a need for A/C. As other reviews point out, the house stays unlocked, but we didn't have any issues at all with missing items during out 9-day stay. You can ask for the keys if you still feel unsafe. Christian is very helpful, so don't hesitate to contact him if you need anything. Yes, there are bugs everywhere, we didn't have a problem with them at all. They didn't get in the open kitchen, or the rooms, so you can say they're well behaved. On the flip side, if you like bird-watching, the house will give you a perfect opportunity to see and experience countless species in one place. Our highlight were a pair of toucans hanging out in a tree at the top of the hill. Other than that, sit back, relax, and enjoy the amazing views from the house, as well as the great biodiversity and the people of Costa Rica.
---
This is an all honest review of our stay at Casa Bella to help those who are considering on booking with Robert. We rented this house for our honeymoon in Costa Rica. We booked it in February 21 for March 26 for a week. We we so blessed to find this jewel. We have never stayed at an Airbnb so we were taking a leap of faith especially in a 3rd world country. Thankfully it was all smooth. Robert was responsive to our questions prior to booking, though sometimes it would take a while he did respond. We booked our stay and received confirmation. On the day we were set to arrive Robert reached out to us that he had to go out of the country and someone else would be take care of everything while we were there by the name of Chris. We got a little lost getting to the house as Waze was making us go in circles but nothing major. The house is the one sitting on the tallest mountain in this Roca Verde gated community. Once we got there Chris was sitting outside in his car and greeted us very kindly, and polite. He gave us pointers where to eat and things to do which we did try out the Pizza spot less than 5 min from the house "La Finca" which was really good and nice outside bistro setting. Soon after Chris left we realized that he did not give us keys and not having cellphone service to call had us scrambling to connect to WiFi and contact him. He simple chuckled and said no worries I' m telling nothing happens here, Pura Vida. We hung up and looked at each other not being comfortable with that, leaving our valuables while we ventured out. But there was a safe there if we wanted to place small things in there. Too small to fit his laptop, cameras etc. So as believers we just trust that all would be ok, Pura Vida and so we left the house unlocked all our belongings including wedding dress and tux and came back to everything be in the same place we left it. Everyday for 8 days. After the first day we were relaxed and k ew we were safe as well as our belongings. This house is just a the pictures show. I read reviews previously and o am not sure why someone said it was dirty, but the house was spotless when we got there. The glass cups didn't even have a water mark. We had the maid come clean one time and she did a great job at getting all the sand my dress had brought to the house. The neighborhood is safe and very quiet. If you want to relax in the middle of nature's finnest definitely book this house. We were eagerly anticipating the surprise of animals like a money that the instuction book at the house had but all we saw was very...
---
A person that live with passion.... Love travel around the world... and that love great living...
Languages:
English, Español, Français
Response rate:
100%
Response time:
within a few hours
Explore other options in and around Atenas Canton
More places to stay in Atenas Canton: