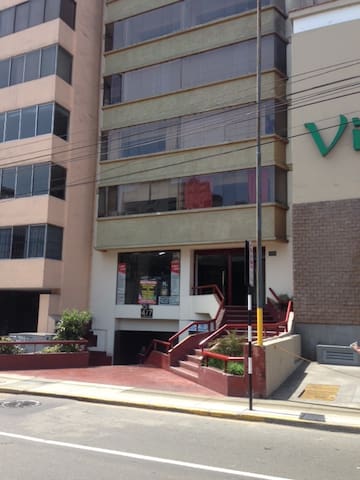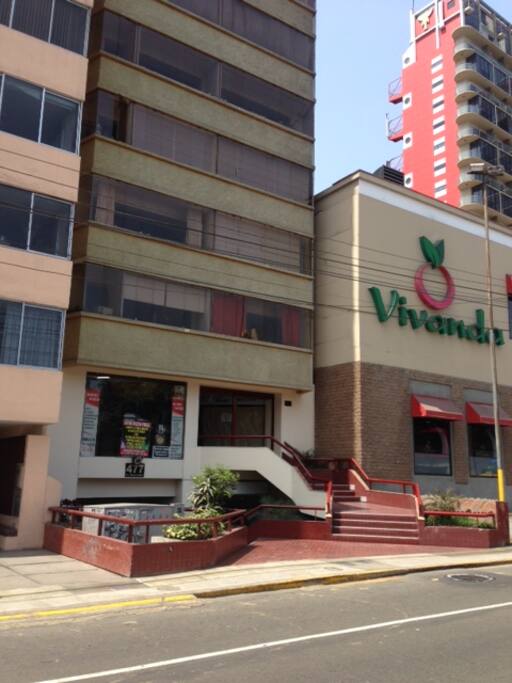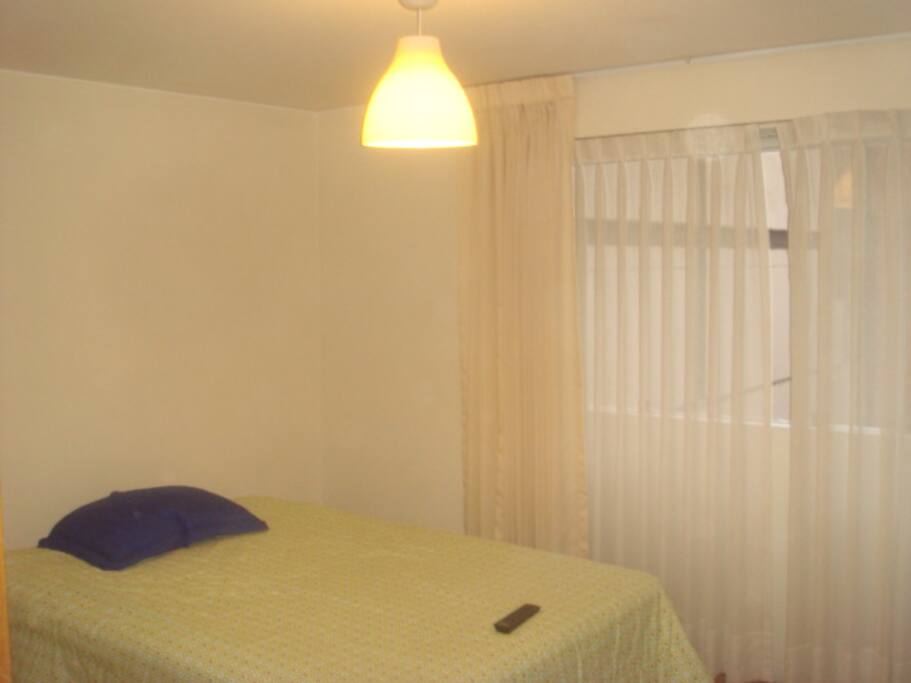 apt 01 bedroom Miraflores
Central and comfortable, furnished with everything you need for a quiet stay, in the center of Miraflores 3 blocks from Kennedy Park and 5 from Larcomar, on the side we have a supermarket that caters until very late and many cafes and restaurants around.
Céntrico y cómodo ,amoblado con todo lo necesario para una tranquila estancia ,en el centro de Miraflores a 3 cuadras del Parque Kennedy y a 5 de Larcomar,al costado tenemos un supermercado que atiende hasta muy tarde y muchos cafés y restaurantes alrededor.
---
Unfortunately, I had a nightmare experience with Mr. Escalante. I reserved the unit in February for a 3 day stay in May and even thought Mr. Escalante accepted my reservation, he did not provided the unit. I called him 2 days before our arrival to coordinate access to the apartment and he told me he was going to get in touch with the lady that managed the unit to let me have the keys. The following day he called saying he had not been able to reach the lady but assured me there was not going to be any problem. Next day, when I was on my way to the airport I called him and he said there was a problem with the apartment but he was going to make another one available two blocks from the one reserved. Since I was traveling, I told him it was ok. When I was on the plane, I received a call from Mr. Escalante telling me that there had been a changed and that now I was going to stay in a different 3 bedroom apartment but there was a change in fees but it was only was going to cost me $10 more a day. He also told me he will send me the information via text so I could coordinate with a person access to the keys. By this time I was already in the plane and feeling uneasy about this whole setup. When I got to Lima, I had the text message in my phone with the name of the lady and her phone #. I called her and she said she would be at the apartment upon my arrival. The unit was a 3 bedroom as Mr. Escalante said but the lady told me she was not part of the airbnb network; she did not know Mr. Escalante in person; he had contacted her over the phone and told her that he had a renter and gave her my information; the unit was $75 per day (which was $25 over the one I reserved with Mr. Escalante); that I had to pay in advance for the 3 days plus a required $75 per day as a security deposit for a total of $450 cash because she did not accepted credit cards. Because the taxi that brought me from the airport had already left, I accepted reluctantly but the $450 cash I was required to give the land lady, reduced my cash availability the money I had taken for this trip. The good news after this, was the lady did give me the deposit back of $225 plus $150 that Mr. Escalante had wired her to give me as refund for not staying in his apartment. The unit that I stayed in was about 15 blocks from Mr. Escalante's reserved unit which made it a bit difficult for us because we selected his apartment based on location which was about 2 blocks from the house of a friend that...
Des afortunadamente tuve un problema con las cañerías del baño y al solo existir un baño en el apartamento me fue imposible atender al sr. Jibaja, es por eso que decidí no abandonarlo y conseguir otro apartamento relativamente cerca a mi apartamento y mucho mas grande y cómodo ,con 3 dormitorios en lugar de uno,es por eso el cambio en el precio,de todas maneras tengo una queja con la pagina AIRBNB ya que no recibí ninguna alerta en mi correo para recordarme de las reservas pendientes ,solo tuve la llamada del sr. Jibaja que fue casi a vísperas de su llegada,tomare en cuenta los consejos del Sr. Jibaja y lamento mucho que su estancia no haya sido de su agrado,
---
Jorge always responded to our calls, had a great attitude and was willing to help. We never actually met him, but he sent people to solve issues. The apartment is in an excellent location right next to Vivanda, an really good food store and is as described, but both the building and the apartment are run down. The apartment had not been cleaned, there were no sheets, pillowcases or towels. Jorge apologized and sent someone with the laundry, apparently it had been delayed. The price is excellent and we enjoyed the apartment and Jorge was very helpful, he let us check out late so our experience was overall good and easy.
---
Hola,soy Jorge,espero que las personas que visitan mi país se sientan tranquilos y seguros,que pasen una estancia divertida y cómoda , si están contentos,yo también lo estaré.
Response rate:
100%
Response time:
within an hour
Explore other options in and around Miraflores District
More places to stay in Miraflores District: