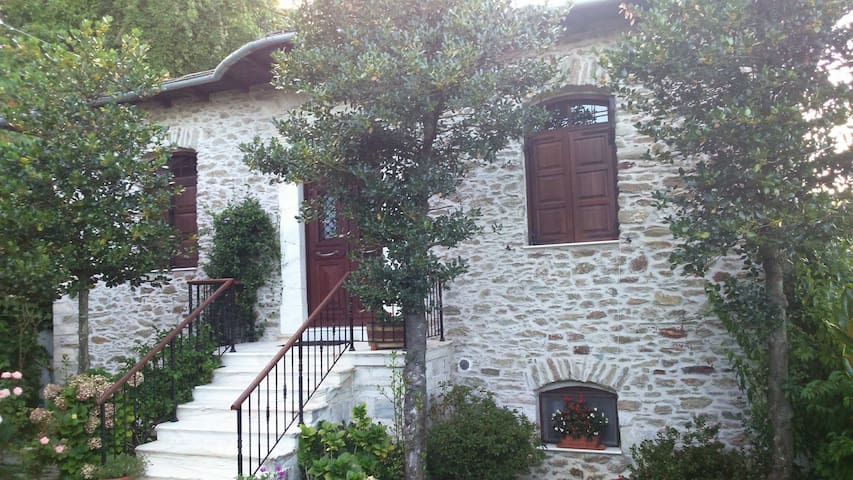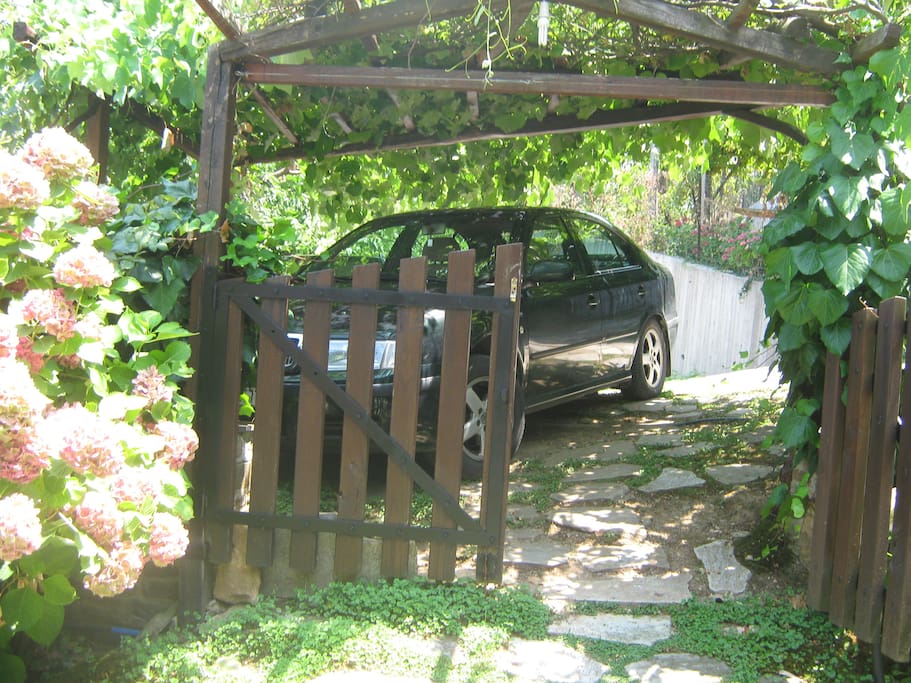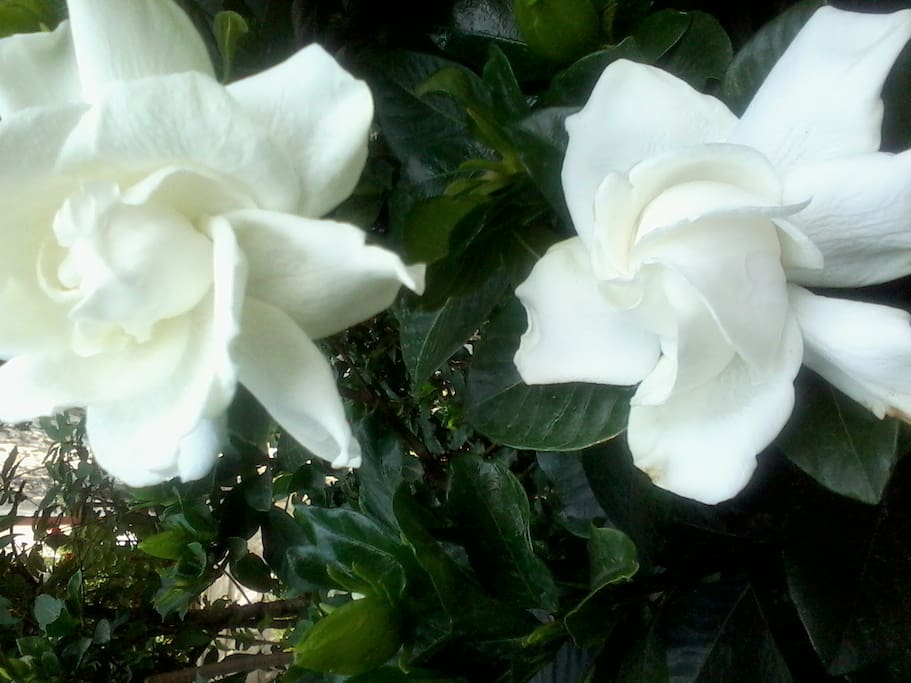 Παραδοσιακό πέτρινο, πηλιορείτικο σπίτι του 19ου αι., αναπαλαιωμένο με μεράκι και γούστο από τον κ.Βασίλη και την κ.Μαίρη, στο Μούρεσι του Πηλίου.
Βρίσκεται στην πλαγιά πάνω από τις υπέροχες παραλίες του Άι-Γιάννη, μέσα στο καταπράσινο βουνό με θέα προς το πέλαγος.
Διαθέτει δύο υπνοδωμάτια, μεγάλο σαλόνι με δύο καναπέδες, τραπεζαρία και πλήρως εξοπλισμένη κουζίνα, πλυντήριο, τηλέφωνο, Internet, τηλεόραση, κεντρική θέρμανση, τζάκι, μεγάλη αυλή με χώρους για παιδιά, λαχανόκηπο στη διάθεση των φιλοξενούμενων και τους ιδιοκτήτες πάντα έτοιμους να περιποιηθούν και να δώσουν ότι πληροφορία χρειάζονται οι φιλοξενούμενοι.
Το σπίτι είναι επιπλωμένο με παλιά έπιπλα και αντικείμενα που οι ιδιοκτήτες συνέλεξαν και συντήρησαν οι ίδιοι.
Αυτό που είναι μοναδικό στο σπίτι είναι ότι πρόκειται για ένα από τα παλιότερα αρχοντικά του Πηλίου, χτισμένο από Έλληνες εμπόρους Αιγυπτιώτες τον 19ο αιώνα, που ξαναζωντάνεψε το 1990 χάρη στην προσωπική εργασία και το μεράκι των ιδιοκτητών , οι οποίοι το διαθέτουν με βασικό κίνητρο τη διάθεση φιλοξενίας, προσφοράς και γνωριμίας με ανθρώπους από όλο τον κόσμο.
Το σπίτι βρίσκεται σε απόσταση με αυτοκίνητο 2-5χλμ. από τις παραλίες του Άι-Γιάννη. της Πλάκας, του Παπά-νερό, της Νταμούχαρης, του Μυλοπόταμου, της Φακίστρας αλλά η πρόσβαση είναι επίσης δυνατή μέσα σε 20-30 λεπτά από τα παλιά, σηματοδοτημένα σήμερα, γραφικά μονοπάτια-καλντερίμια του Πηλίου.
Αν κάποιος θέλει να φάει ή να διασκεδάσει υπάρχουν πάρα πολλές εναλλακτικές προτάσεις.
Υπάρχει τακτική συγκοινωνία με το Βόλο, όλο το χρόνο, και μέσω αυτού με την Αθήνα και τη Θεσσαλονίκη.
Γλώσσες που μιλιούνται: γαλλικά, αγγλικά, βουλγαρικά.

Tratitional stone-house of the 19th century, recently restored by the owners, Vasilis and Mary, with plenty of good taste.
Located on the green slope of Pelion mountain, in Mouresi, the house has a wonderful viwe at the Aegean Sea over the wonderful and picturesque beaches of Ai-Giannis.
Is offerred an independent house with two comfortable double bedrooms, a very large living-room with two sofas, big dining space, fully equipped kitchen, washing-machine, telephone, Internet, TV, big garden with space and toys for children, a vegetable garden available and the owners always ready to attend to their guest in many ways.
The house has pieces of furniture collected and restored by the owners themselves.
What is unique about this place is that it is one of the oldest mansions of Pelion, built in the 19th century by Greek merchants from Egypt and was revived again in 1990 exclusively with the owners´ personal work, which offer this accommodation because they mainly want to offer hospitality and to meet different people from all over the world.
If the guests want to eat tradicional food or entertain themselves, there are many alternative options.
It is situateda at a distance 3-5klms, by car, from the beaches of Ai-Giannis, Plaka, Papa-nero, Damouhari, Milopotamos, Fakistra but all the interesting spots and beaches are accesible in 20-30 minutes through marked walking paths in the mountain.
There is regular transportation, all the year, to and from Volos and then to Athens and Thessaloniki.
Spoken languages: french, english, bulgarian

Check-in is anytime after 2PM
Είμαι η Μαρία.Λατρεύω τη φύση,καλλιεργώ μεγάλο λαχανόκηπο και πολλά ωραίαλουλούδια.Μουαρέσουν όλα τα είδη μουσικής και είμαι μέλος της χορωδίας μου του τόπου μου. Είμαι ερασιτέχνης ζωγράφος και εθελόντρια σε κοινωνική προσφορά στον τόπο μου.Η οικογένειά μου,η φύση,οι φιλοι μου,ο…
Languages:
English, Français, Italiano, Ελληνικά
Response time:
within an hour
Always communicate through Airbnb
To protect your payment, never transfer money or communicate outside of the Airbnb website or app.
Explore other options in and around Magnisia
More places to stay in Magnisia: