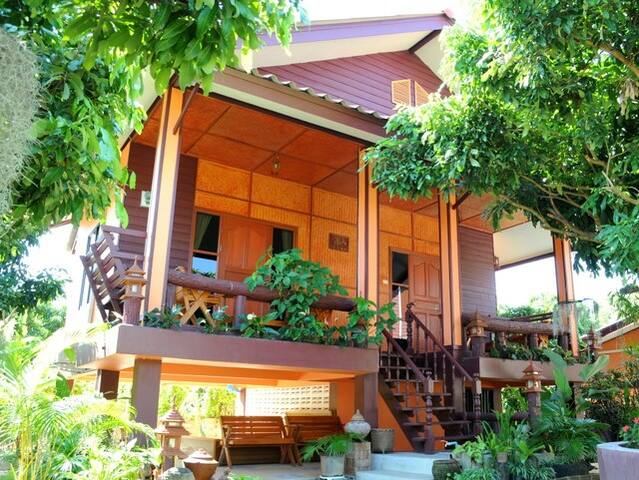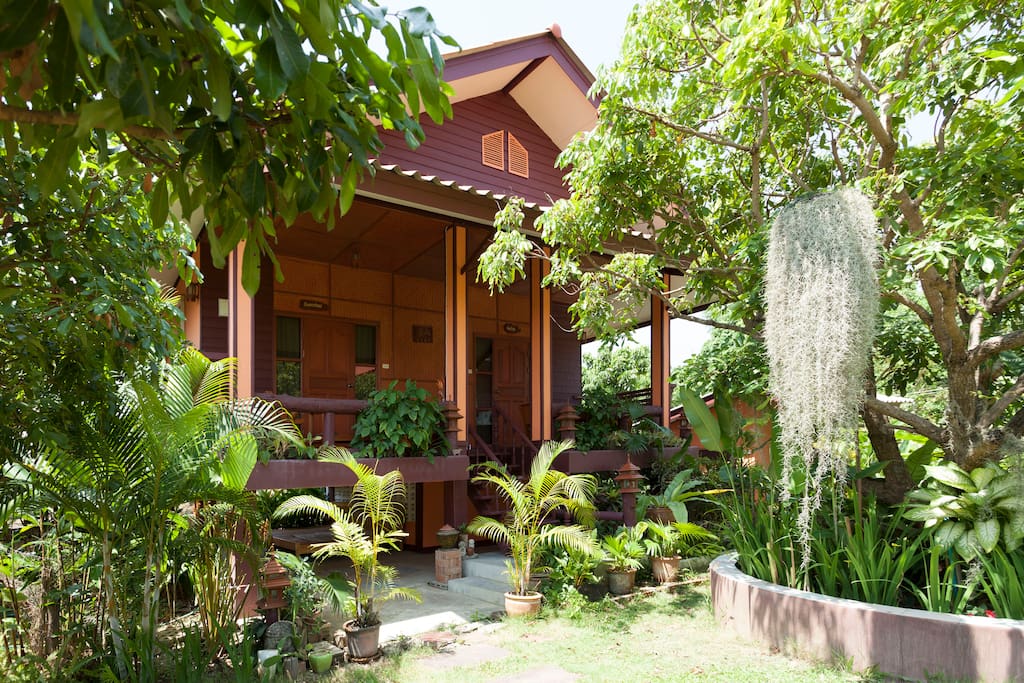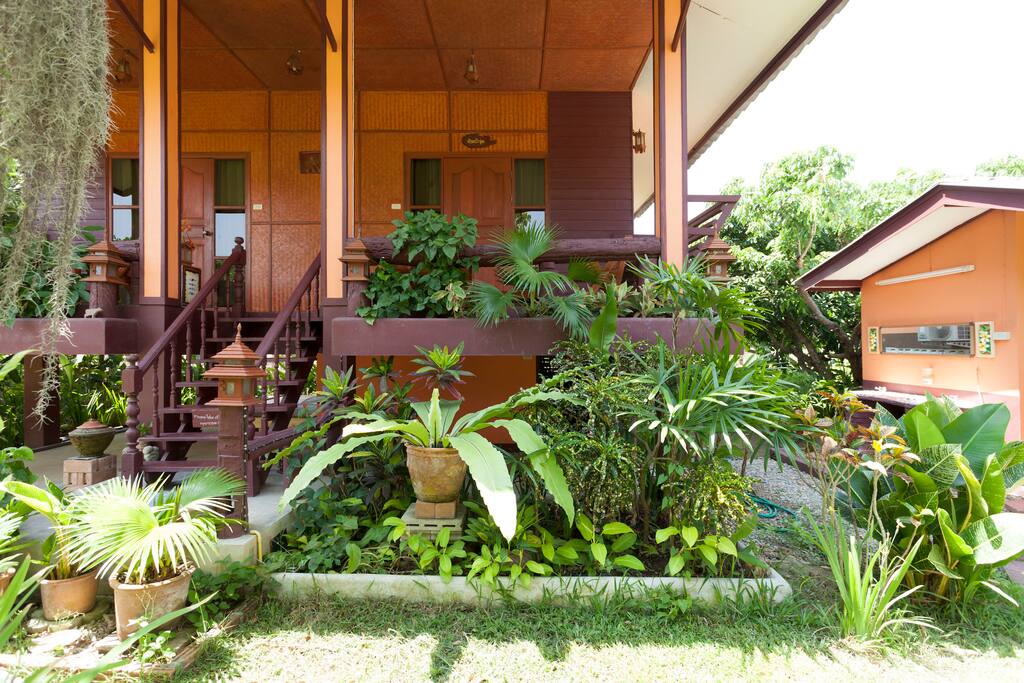 Pretty Garden View Cottage
The space
Garden view cottage: บ้านดวงจันทร์ บัวจุ่ม

Welcome to our cozy private space in a fruit farm with spacious garden view.

We are both teacher that work with community schools.
If you come during June-July there may will be fresh Longan fruit in the garden.

You can relax in the garden areas and read books in the outdoor living space.

Your space detail:
A private 1BA cottage in Saraphi, Chiang Mai, south of Chiang Mai old city.
WIFI, complimentary teas and coffee, spacious outdoor space for you to walk around or bike around.

Location:
Our place is 10 km. from the city.
Vieng Khum Kham is only a few minutes away.
Umbrella village is only 4 km away.
Airport is about 25 minutes away.
Promenade mall is about 4 km away from here.
Golf couse is only 1 km away.

I am certain you will love it here. Enjoy your private retreat!
---
---
กฏของที่พัก มีการเรียนเก็บค่าทำเนียมมัดจำกุญแจ 100 บาท จากผู้เข้าพั(URL HIDDEN) เวลาเปิดให้เช็คอิน 14.00 น. เวลาเช็คอาท์ เที่ยง(URL HIDDEN) ไม่มีเปลเตียงนอนเด็(URL HIDDEN) ค่าเตียงเสริม 200 บาท/คน/คื(URL HIDDEN) ค่าอาหารเช้าปรุงตามสั่ง 100บาท/ค(URL HIDDEN)ไม่อนุญาตให้นำสัตว์เลี้ยงเข้าพั(URL HIDDEN) อาหารเช้าเริ่ม 8.00 น. -10.00 น(URL HIDDEN) แผนกต้อนรับ 6.00 น.-12.00 น.
-
---
---
---
Greeting from Ban Suan Thanormpat!

Welcome to our cozy private space in a fruit farm with spacious garden view.
We are both teacher that work with community schools.
You will love it here, there're plenty of outdoor spaces to relax, read books, writing or painting. If you come during June-August there will be fresh Longan fruit in the farm.
Our place is 10 km. from the city.
Vieng Khum Kham is only a few minutes away.
Umbrella village is only 4 km away.
Airport is about 25 minutes away.
promenade mall is about 4 km away from here.

Please feel free to contact us regarding our spaces.

Thanks,
Khun Nong
Baan Suan Thanormpat resort



Languages:
English, ภาษาไทย
Response rate:
100%
Response time:
within an hour
Explore other options in and around Pa Bong
More places to stay in Pa Bong: