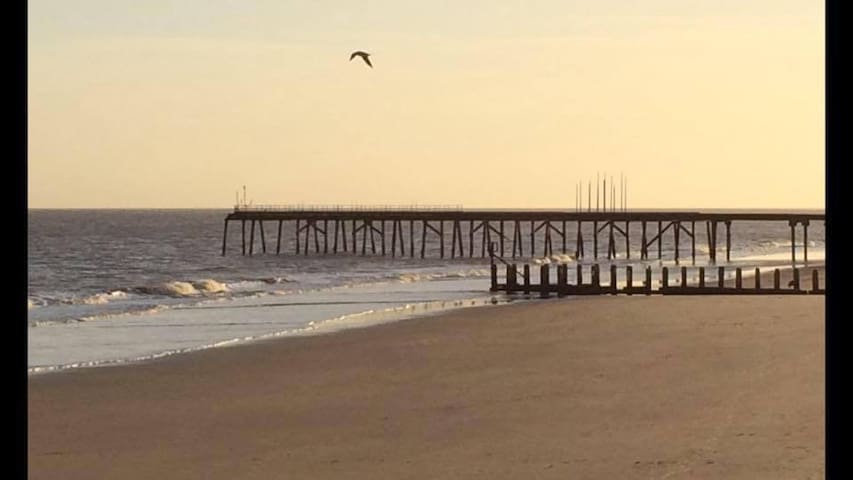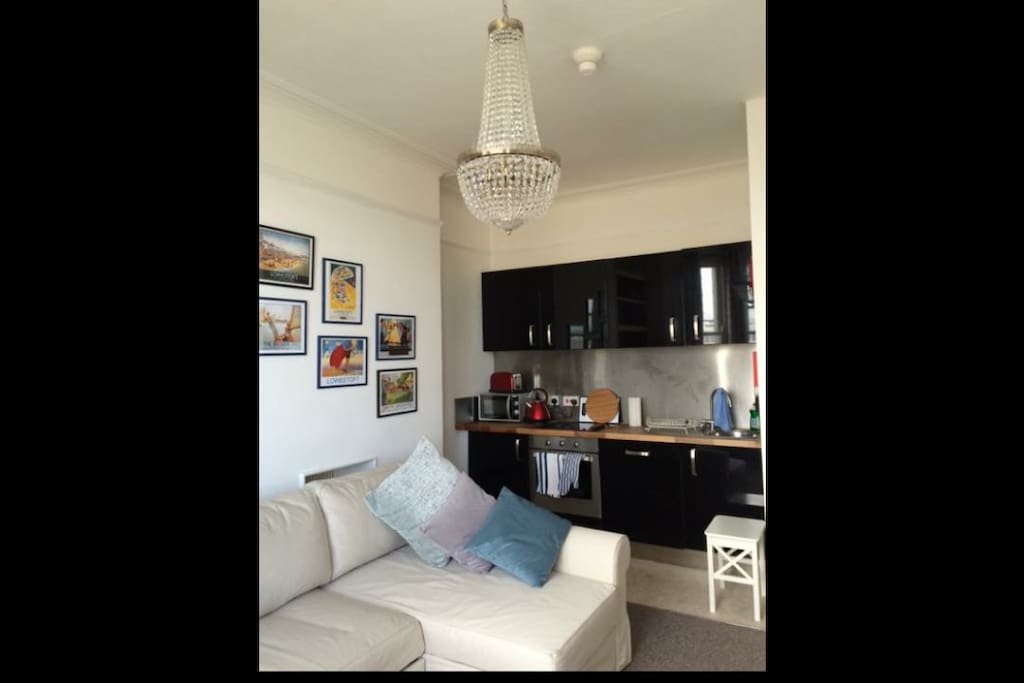 Moray Seaview is a Suffolk coast beach apartment with direct sea views from the main lounge and kitchen and master bedroom. It has high ceilings & is bright with modern furniture & decoration. A self-catering apartment on England's most easterly coast within mins walk to the blue flag beach. Close proximity to all of Pakefield, Lowestoft, Kessingland & Oulton Board attractions. Great walks on the coast, close to the broads & also driving distance other East Anglian locations such as Norwich.
Other things to note
We do allow one night reservations but we do charge more slightly more than the current daily rated as these are based on a 2 night minimum.
The minimum of 2 night pricing is also based on 2 sharing a bed, if you need an extra bed please bear in mind we add £35 due to the extra laundry and cleaning costs and £45 if you want 2 extra beds.
Baby travel cot hire is available for £25 per visit.
Late check can be requested, although if you need beyond 1130 we charge £35 and will allow you to stay up to 2-3pm depending on availability.
---
---
Extra people $14 / night after the first guest
Weekend Price $129 / night
Always communicate through Airbnb
To protect your payment, never transfer money or communicate outside of the Airbnb website or app.
---
Check-in is anytime after 2PM
Booking Terms and Conditions for Moray Apartments.

These booking terms ('Booking Terms') are between the self-catering apartment (referred to as "Moray Seaview", "Moray Holiday", "Moray Hastings" or "Moray Horizon View") named under the umbrella name "Moray Apartments" and include the section of the Booking confirmation ('Booking Confirmation') and the person or legal entity making the Booking. These Booking Terms and Conditions are for the provision of accommodation services ('Booking(s)') by Us to You. These Booking Terms and Conditions are governed by English law and apply to all Bookings. By making a Booking and Payment You are deemed to accept and be bound by these Booking Terms.

When you make a payment using a credit card, we (or our parent company or our trading name if different) will be displayed as the merchant of record.

Bookings
Bookings are made and a contract between You and Us comes into effect when We accept a reservation from You. We will accept a reservation when We have confirmed Your reservation and received either: (i) full payment of the total price; or (ii) payment of a deposit equivalent to the value of the first night stay; (iii) any other amount We have specified at the time of Your booking; or (iv) We have agreed to collect payment from You either on arrival or in full prepaid. Where a deposit or any other amount that is less than the total value of the stay is paid, the balance will be paid by You directly to Us, on either check-in or check-out or at an earlier date if so requested by direct communication between You and Us. You must be able to enter into a legally binding contract and be over 18 years of age to make a Booking. Bookings must be paid for using a valid credit or debit card or via (SENSITIVE CONTENTS HIDDEN) or any other payment type specified (e.g. such as direct bank transfer). When Your Booking is confirmed, a reservation number is given. This number must be retained for access to Your Booking details if cancellation or amendment is necessary. You will need to quote this reservation number when contacting Us.
Bookings are only confirmed and removed from our online sites when the either the full amount or an agreed deposit of the booking including the security deposit has been paid and cleared in our bank in full and in British pounds (note: currency transactions fees are added where appropriate, e.g. if you are transferring the money from another currency or we are repaying the deposit back to you), and you have received confirmation in writing by email, fax, or by post. On payment you, the guest(s), confirm that you have read, understood, and accepted these terms and conditions.
We recommend that it is important that you should consider taking out holiday insurance to cover any misfortune or loss due to any form of cancellation or misfortune.
You will occupy the property for the purposes of your stay only and for no other purpose.
No other person not named on the booking form, unless otherwise agreed, will be permitted to stay.

Prices
Prices are per apartment per night. Prices do not include other costs You may choose to incur during Your stay (unless otherwise stated) apartment from mandatory fees as per our listing. Prices quoted are correct (unless a pricing error occurs) only for the specific number of guests, dates, nights and rooms shown.
We either ask for a returnable damage/security deposit with the booking or take a pre-authorisation on a credit/debit card.
Please note there is a 2-3% admin charge on all card transactions depending on the card type, this includes any monies taken post your visit for damage or charge as per these terms.

Availability
In the rare case that We are unable to accommodate You as per Your Booking, We will endeavor to offer alternate accommodation by Us and if there is a difference in the Price, You will be liable for the price differential. If the differential is less than the original value of Your Booking a refund of the difference will be made to You. If we are unable to find alternative accommodation you will be given a full refund.

Arrival and departure
Check-in times are specified on Your Booking Confirmation. Should You wish to check-in outside of the times specified You must confirm this directly with Us. In the event that You attempt to check-in outside of the stated times without prior arrangement, We may cancel the booking and retain any amounts We are entitled to retain as stated in the Cancellation Policy section of Your Booking Confirmation. The check-out time is also specified on Your Booking Confirmation.
We try as far as possible to accommodate check-in times and we ask that you agree in advance. Normal check-in time is 2pm and check out time is 10am. We ask you call the meet and greet the day before to confirm your arrival. If you are delayed and can't make the original time agreed, please also call to let us know as if you haven't given us notice we may charge extra time waiting for your arrival, which will be deducted from the damage/security deposit.
Key safe facility is available for late arrivals if we can't accommodate a meet and greet, i.e. usually after 7pm, we may also ask you to use this facility if you have changed the time last minute without giving us notification.

Cancellations & Amendments
If You cancel Your Booking on or before the cancellation deadline specified in the Cancellation Policy section of Your Booking Confirmation (8 weeks or more) a 50% charge is made and (between 8-6 weeks) a 70% charge is made or (less than 5 weeks) 100% of booking is payable.
If You cancel Your Booking after the Cancellation Deadline (5 weeks) You will be charged the full value of Your booking, including any booking extras You have selected for the duration of Your stay (this does not include the returnable security deposit and any pre-authorisation for this or bank transferred monies will be returned. Should You request an Amendment and should We not be in a position to accommodate Your Amendment, Your Booking will be cancelled and a full refund given to You provided that such cancellation occurs on or before the Cancellation Deadline of 8 weekls, failing which the terms described in this Cancellation clause shall apply.

Should you wish to change the date(s) of your holiday or any other element, we will adjust the payment necessary for the particular tariff for that period, should the tariff be higher or lower, then any additional credit/debit card charges or reimbursements will be made as well as a £25 admin charge added to your booking.
Payment
The total amount payable to confirm Your Booking is quoted in Your Booking Confirmation and will be charged to Your credit or debit card or (SENSITIVE CONTENTS HIDDEN) account or any other payment type offered at the time of Booking or on check-in. Your card statement will display Us (or Our parent company or Our trading name if different) as the merchant of record. All additional goods and services purchased during Your stay must be paid in full directly with Us.

Liability
Our total liability to You is limited to the price of the Booking and in no circumstances will We be responsible to You for any indirect or special damages.

We will not be liable for failure to provide the services to the extent that the failure is caused by any factor beyond Our reasonable control. You are responsible for any damage or loss caused to Us, including any damage to Our property by Your act, omission, default or neglect and You agree to indemnify Us and You agree to pay Us on demand the amount reasonably required to make good or remedy any such damage or loss. Further, we reserve the right to terminate Your Booking immediately without being liable for any refund or compensation where You engage in unacceptable behavior that causes a disturbance or nuisance to Our other guests.
We reserve the right to take further charges from the safety deposit held to cover the extra period of occupation, and to compensate for the extended cleaning and any other bills insured by You including arrangement caused by the delay. Your liability is not limited to the security deposit.
Moray Apartments, or its owners, or employees, is not liable for any act, neglect, or default for accident, damage, loss, injury, expense, or inconvenience whether to personal property which the guest(s) or any other person may suffer or incur arising out of or in any way connected with the occupation of the property. Similarly, Moray Apartments and its owners accept no liability for loss or damage to the guest(s) possessions on the owner's land or property.

Data protection
We will process the information You provide to Us in accordance with the relevant data protection legislation. Your personal data may be transferred to eviivo Limited (Registered Office 154 Pentonville Road, London, N1 9JE Company Number: (PHONE NUMBER HIDDEN)) including where necessary its subsidiaries outside of the EU. By making a Booking, You consent to this processing of information as described above and the transfer of Your information to our software provider: eviivo Limited.
We are PCI/PDSS compliant and only store your bank or credit data until you booking and administration around your booking is completed.
We require details of all persons staying the property, including name, date of birth, and gender, plus a scan of one guest's passport/photo ID. The provision of this is a pre-requirement of acceptance of booking.
We hold your data for administrative and marketing reasons in order to process your booking and keep you informed of our apartments and offers and if you confirm your email address in the booking form you are opting into occasional news from Moray Apartments. You can request to be removed from our email list at anytime by clicking unsubscribe or just emailing (EMAIL HIDDEN) (EMAIL HIDDEN) or (EMAIL HIDDEN)
Other items to note
We have introduced a new locked bollard system in the rear parking area, this means you do need to unlock the bollards when parking and lock them when parked or leaving. The keys to these bollards are colour coded and located behind the door in the rear door of the main building in a key safe if you are staying in apartment 3 (Moray Seaview) and 4 (Moray Horizon View). For apartment 1 (Moray Holiday) you have a set of bollard keys yourself.
Please take great care with the keys, any lose of keys will require a charge of £60.
We also ask you park to respect the other people parking and if parking behind another car, be available to move when required as per the parking instructions that will be given to you.
There will be a parking sheet we ask you to display in your car to avoid any issues with other guests and residences.
All prices include a reasonable use of electricity, water, and use of equipment and amenities, and wifi /internet. We take meter readings of the electricity and water, any excessive use deemed by the owner will incur additional charges taken from the security deposit. Bed linen and towels are provided. If a party is staying for longer than a week then fresh bed linen and sheets will be provided with the ones on the beds if requested.
Please note any stains/damage to towel(s), bath mat(s), bed linen set(s), kitchen towel(s) or oven gloves that can't be washed out in our normal washing through the laundry service and/or requires additional washing will result in an additional charge from your damage/security deposit to either bring them up to a standard for us to use them or have them replaced. Liability is not limited to the deposit and may exceed the deposit amount, this will be deducted from your card supplied.
Any damage to mattresses due to stain or other damage will need to be paid for out of the damage/security deposit, in the event of a replacement being required you are liable for the full cost and liability is not limited to the deposit and may exceed the deposit amount, this will be deducted from your card supplied.
On leaving, keys should be left with our representative on your departure or if agreed in advance left in the apartment after all windows are secured followed by closing securing the apartment door and the main entrance to the block door. You must also ensure that all windows and doors are locked. In the event that keys are not returned, then a charge will be incurred to cover the cost of a locksmith to change locks and replace keys.
You, the guest(s), are responsible for leaving the property in a clean and tidy condition including any outside area. Additional charges can be deducted if the owner deems there are excessive cleaning outside a normal clean (this includes cigarettes). Should it exceed the amount of the security deposit then we will charge to your card for the additional costs.
The expense of putting right any damage or loss, excluding reasonable wear and tear incurred during your stay, will be taken from your damage/security deposit. Should it exceed the amount of the damage/security deposit then we will charge to your card you for the additional costs.
You, the guest(s), are not to cause nuisance, by excessive noise or annoyance to occupiers of neighboring properties. If the opinion of the owner deems you, the guest, unsuitable to continue your stay through damage, noise disruption, or nuisance, then this agreement may be terminated without notice and the owner is entitled to repossess the property immediately without any compensation and no refund will be given.
Any anti-social, aggressive or other type behavior towards our cleaning/meet and greet or owner during your arrival or stay, whether in person, phone, text or email will result in this agreement may be terminated without notice and the owner is entitled to repossess the property immediately without any compensation and no refund will be given.
CCTV is installed at external points as a security measure to protect the property, the footage is only kept for a rolling 10 days and deleted afterwards unless there is a specific incident that needs to be reported to the police, insurance or any other relevant organisation.
The building arrangements unfortunately don't allow us to have pets except for the basement apartment, therefore no pets are allowed to stay or visit in the 2nd and 3rd floor apartments. If we see/hear that pets have been staying or visiting additional charges can be deducted if the owner deems we need to carry out additional cleaning due to pets and/or charge our standard pet(s) charge. Should it exceed the amount of the damage/security deposit then we will charged for the additional costs on your card.
Moray Apartments is subject to a strictly non-smoking policy, and any damage caused to the property or it's contents by smoke or cigarette burns, shall be covered by the damage/security deposit and again liability is not limited to the deposit and may exceed the deposit amount. Smoking is not permitted directly outside the front or back door of the property. We ask that you respect these conditions.
---
---
On Fridays and Saturdays the minimum stay is 2 nights.
---
Response rate:
100%
Response time:
within an hour
Explore other options in and around Lowestoft
More places to stay in Lowestoft: