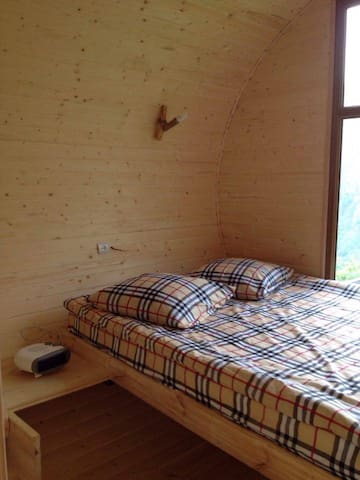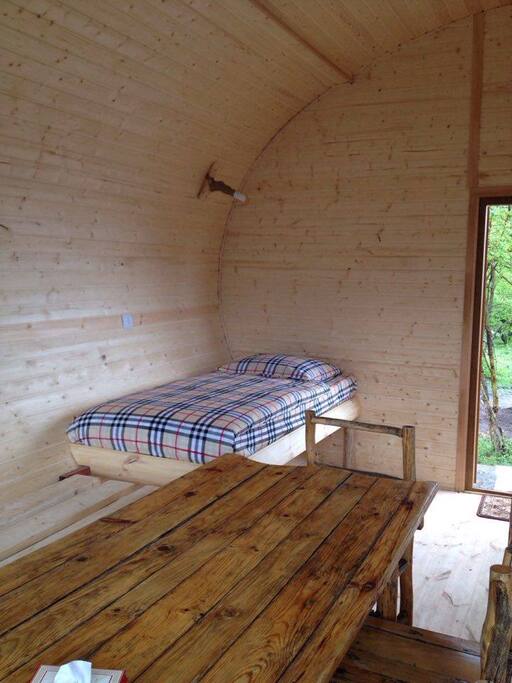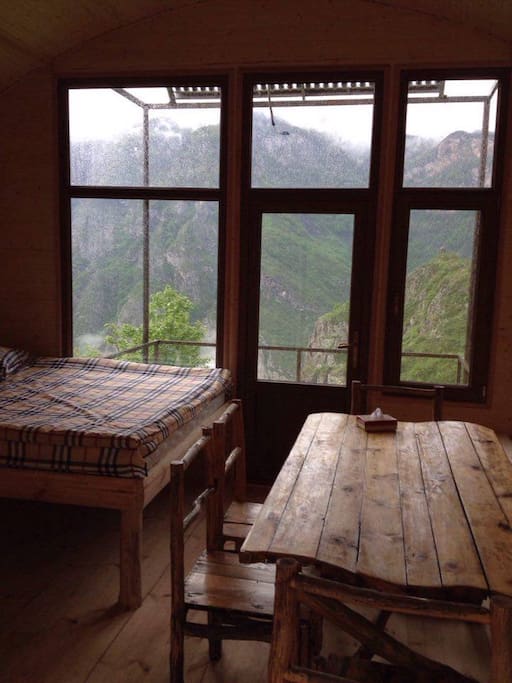 A unique accommodation in wooden barrel house with amazing picturesque views of the mountains near Tatev Monastery and Wings of Tatev aerial tramway. Provides homemade tasty breakfast. Barbecue facility, free parking, Wi-Fi coverage, cold/hot water.
Armine was easy to communciate it with, and helped us with cabs on our way back to Yerevan. The location is beautiful and the hotel is unique. However, we had no idea that the Airbnb was not in Tatev, but actually in Halizdor, and in the middle the forest. It was a bit stressful to find a ride to the location, but we managed. I think some information on that front would have helped. Still, it was an adventure and ended well. Thankful for Armine. Also, we enjoyed our breakfast there, and made some sweet friends!
---
Останавливались в "бочках" с детками. Все были в восторге от интересного домика и вида из окна. Комфортные кровати. Завтрак сытный и очень вкусный. Дети все бегали посмотреть на павлинов. Все сотрудники очень внимательны и готовы всегда помочь. Прекрасное место для остановки при посещении Татевского монастыря и пещерного города. Нам очень понравилось. Хотелось остаться там на большее время.
---
Response rate:
100%
Response time:
within an hour
Explore other options in and around Tatev
More places to stay in Tatev: