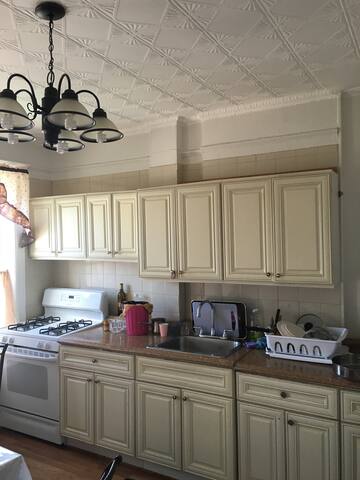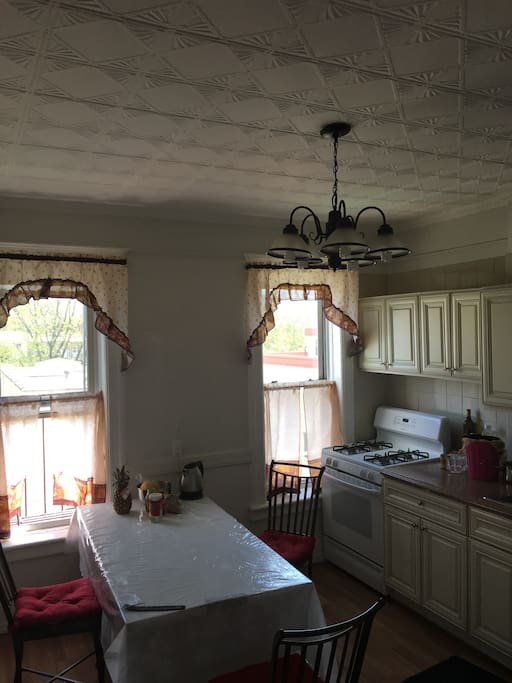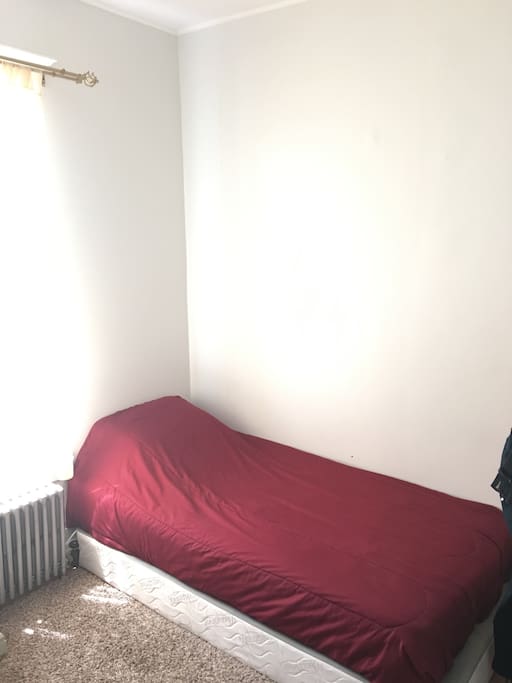 Here we go !! Great location anything you want right on the corner ( Pharmacy,Deli,Fresh Market,Train Station, ) 15 Min to get Manhattan / Grand Central.Nice neighbors respectful and kindness
Weekend Price $45 / night
Always communicate through Airbnb
To protect your payment, never transfer money or communicate outside of the Airbnb website or app.
Check-in time is 10AM - 7PM
Just be clean all I want and respect the others
The neighbors are pretty loud and they are heavy smokers. Not the most comfortable stay (the mattress was covered in plastic and uncomfortable) but still a good value considering the price. Ugur was good at communication and getting into the apartment was a nonissue.
---
this room is very good for people traveling alone, is in a great location, and comfortable environment. I had a good time there.
---
The host Ugur is rude, intimidating and lies. He was late for my check in and told me to wait at a cafe for 1 hour, as he needed to clean my room. When I showed up ten minutes early, he angrily demanded something like "Why are you here already?! I told you to wait. I am not ready yet!" He is also physically intimidating and lies. When I asked if I could stay an extra day (this is all recorded on the Airbnb message page) he agreed and told me to make the extension thru airbnb. So I did this and messaged him to inform him that had done as per our communication, but he never replied. So I assumed all was good until he called me to say his friend was coming and I needed to leave. So he lied and broke his promise of letting me stay an extra day. Maybe, a potential guest wanted to stay longer, but my extra day interfered with this, so the host wanted me out. He said I could sleep on the couch at another location for the last night! When he gave me his email address and I asked for it again, he got angry and swore at me using the "F" word, telling me to memorize it properly. He told me not to leave him a negative review. We had an argument. The next day, he repeatedly banged loudly on the front door for about one minute and then got in the apartment. He stormed over to my room and glared intimidatingly at me and demanded the keys back. He grabbed them and swore at me in Turkish. I had just gotten out of the shower and was half naked. Avoid this thuggish rude experience! Totally untrustworthy and uncivilized!
First of all,the guy has a mental problem unfortunately.If I knew that situation I wouldn't host him.According to him he waited 1 hour at the cafe but i didn't tell him to sit and wait there.In fact we talked on the phone he told me take your time whener you ready i ll be there so he was coming at 2 pm probably he changed his mind before ask me than he came up to me ahead of time.I didn't lie everyone knows me İ'm not the person who says lies.Secondly İ never promised him even İ didn't see any message that's why İ couldn't reply.The second guy from Airbnb which is my the other guest Pablo was coming on September 15th he booked the room one week ago although he knows that the other person was coming.Nevertheless, i tried to help him for example I offered him one night free accommodation,but he ignored me.When we were talking on the he asked me my e-mail address I spelled more than 15 times he didn't get it.My opinion he was drunk or high.I must say he paid just 13 days but he wanted to stay 14 days at the same time he requested 33$ from me guys.although he didn't pay.What I did I reported this statement to Airbnb.Finally I got keys back from my room I didn't even look at him face beside I never talked.The bottom line is we had bad experiences and argue that's only for one day.Normal people avoid from fight but he does.He was ready to fight and unreliable.What can I say more than that Cheers
---
Ugur did his best about my accomodation however the nextdoor room mate was a little bit noisy. The house is in a walking distance to the subway station and the train is running 24 hours. It takes only 15 minutes by train to Manhattan. The room door was not working and I could not lock the door. Bathroom is small but ok. It is located in a quiet territory and accessible to most attractive places. I can reccommend Ugur's house to everyone since the price is quite reasonable considering it's location.
---
Explore other options in and around Queens
More places to stay in Queens: