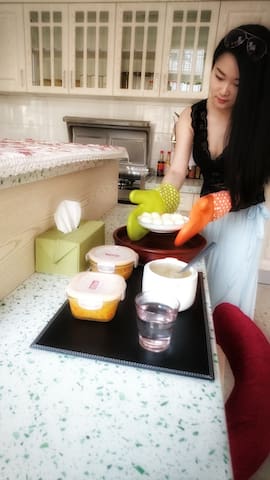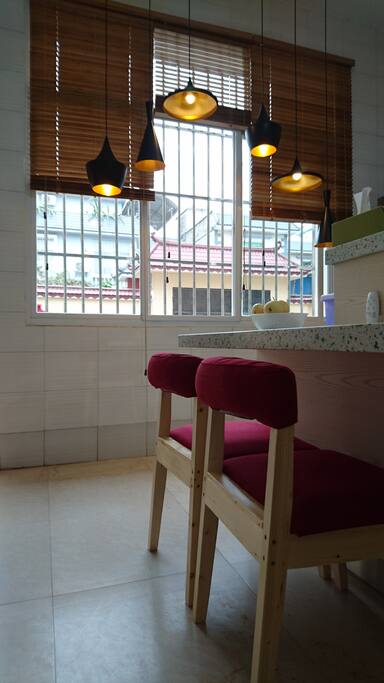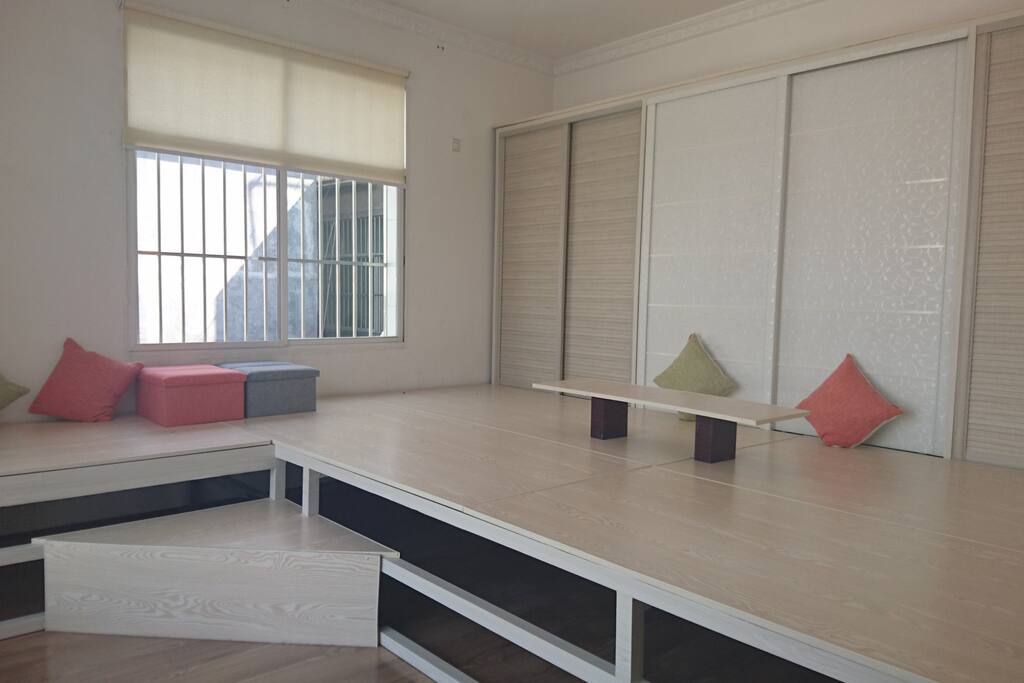 Mang is the southwest border of Yunnan, quiet and beautiful rich products. I love food, so here's my home my kitchen my little yard. If you love quiet, like food, come to my house it There is a room with two beds, and a Japanese tatami room. If convenient, please add (SENSITIVE CONTENTS HIDDEN) doudoulong1314 Remarks accommodation, there will be surprises yo!
芒市是云南的西南边境,安静美丽物产丰富。我爱美食,所以在这里有我的家我的厨房我的小院子。如果你也爱恬静,喜欢美食,就来我家吧。有一个两张床的房间,和一个日式榻榻米房间。如果方便请加(SENSITIVE CONTENTS HIDDEN)doudoulong1314 备注说明住宿,会有惊喜哟!
The space
House in Dehong mang city center, teacher district. Is a separate yard with a whole three-storey building, I like food, like quiet, like the south of Choi Wan, living here. Live with my family, cook, raise flowers, read books. The first floor of the house I covered the lawn, the sun is good when I will practice yoga in the above, if you do not worry about the baby with the problem of falling friends. There is my favorite kitchen, because many imported electrical appliances so inconvenient to the outside world, if there is a need for custom meals can always contact me. I studied Japanese cuisine with Yunnan. Maybe my own food can keep your stomach is also pleasant to your heart :) There are living windows with floor-to-ceiling windows, no TV, do not intend to buy. Please excuse me. I was like a quiet, reading book. TV has always been my identity is disturbing the mind of things, especially for children. Have free time to see my bookcase on the second floor, you can chat with me. There are three rooms on the second floor, a teak wood bed room with independent bathroom and sunny windows. A Japanese-style tatami, sleep ten people no problem friends, with sunny bay windows and independent bathroom (with electric water heater specifically for the 5 - 10 month rainy season preparation) there is a standard room, two one meter two single bed The Three floors are terraces. There are Caesar top with a dry washing machine, if there is a need for clothing care please contact me, especially special clothing or personal underwear and so on. To provide the United States THE LAUNDRESS brand detergent and Caesar Emperor washing machine, do not hurt clothing, safe and efficient. (Please do not use the washing machine, thank you!)
房子在德宏芒市市中心,教师小区。是带独立院子的一整栋三层楼房,我喜欢美食,喜欢安静,喜欢彩云之南,旅居到这里。和我的家人一起生活,做饭,养花,看书。房子一楼我铺满草坪,阳光好时我会在那上面练会瑜伽,如果你带着宝贝就不会担心摔伤的问题啦。有我最爱的厨房,由于很多进口电器所以不方便对外开放,如果有定制餐食的需要可以随时和我联系。我在研究用云南的山珍做日式料理。说不定我的自创美食能留住你的胃也愉悦你的心:)还有带落地窗的客厅,没有电视,也不打算买。请见谅。我是个喜欢安静,看书。电视一直会被我认同是扰乱心绪的东西,尤其是对于小孩。有空闲时间可以上二楼看看我的书柜,也可以和我聊聊天。二楼一共有三个房间,一间柚木实木大床房,带独立卫浴和阳光飘窗。一间日式榻榻米,睡十人没问题啦,带阳光飘窗和独立卫浴(内有电热水器专门为5-10月份雨季准备,)还有一间标间,两张一米二的单人床。三层是露台。有凯撒帝顶级带烘干洗衣机,如果有衣物护理的需要请联系我,尤其是特殊衣料或是贴身内衣等。提供的是美国THE LAUNDRESS 品牌洗涤剂和凯撒帝洗衣机,不伤衣物,安全高效。(请勿擅自使用洗衣机,谢谢合作!)
Interaction with guests
I like to study the beauty and body, so there are many Japanese imports of skin care, hair care, nursing clothing electrical things, so there will be some taboo, but also hope forgive me If you need clothing care, such as senior clothing or personal underwear, need disinfection or care, I am very willing to serve you. Provided is Japan's imports of laundry detergent and the United States THE LAUNDRESS brand detergent, and Caesar Dili with a top-level intelligent washing machine. Safe and efficient.
我喜欢研究美容美体,所以有很多日本进口的护肤,护发 ,护理衣物的电器东西,所以会有一些禁忌,还望见谅。如果你需要衣物护理,比如高级衣料或者是贴身内衣,需要消毒或护理,我非常愿意为您服务。提供的是日本进口衣物洗涤剂和美国THE LAUNDRESS 品牌洗涤剂,和凯撒帝带烘干顶级智能洗衣机。安全高效。
Other things to note
I like to study the food, so there will be some imported kitchen appliances, kitchenware. So the kitchen is not convenient to open to the outside world, please forgive me However, if you are also eating goods, I can prepare special meals for you. Yunnan has a good natural climate and rich fruits and vegetables, so hope to get your advice and advice, I am happy to know more taste experience, get more production inspiration.
我喜欢研究美食,所以会有一些进口厨房电器,厨具。所以厨房不方便对外开放,还请见谅。不过,如果你也是吃货,我可以为你们准备特色餐食。云南有着良好的自然气候和丰富的果蔬,所以希望能得到你的建议和意见,我很乐意知道更多的味觉体验,得到更多的制作灵感。
我曾经是一名空姐,现在是个厨子。跟随我的心,喜欢做菜。跟随缘分,我来到芒市这个安静,舒服的小城,别人是因为一个人爱上一座城,而我是因为这座城爱上了所有人,事,物。我和所有是一体的。
Response rate:
100%
Response time:
within an hour
Explore other options in and around Dehong Daizujingpozuzizhizhou
More places to stay in Dehong Daizujingpozuzizhizhou: