First Airbnb party in Baku!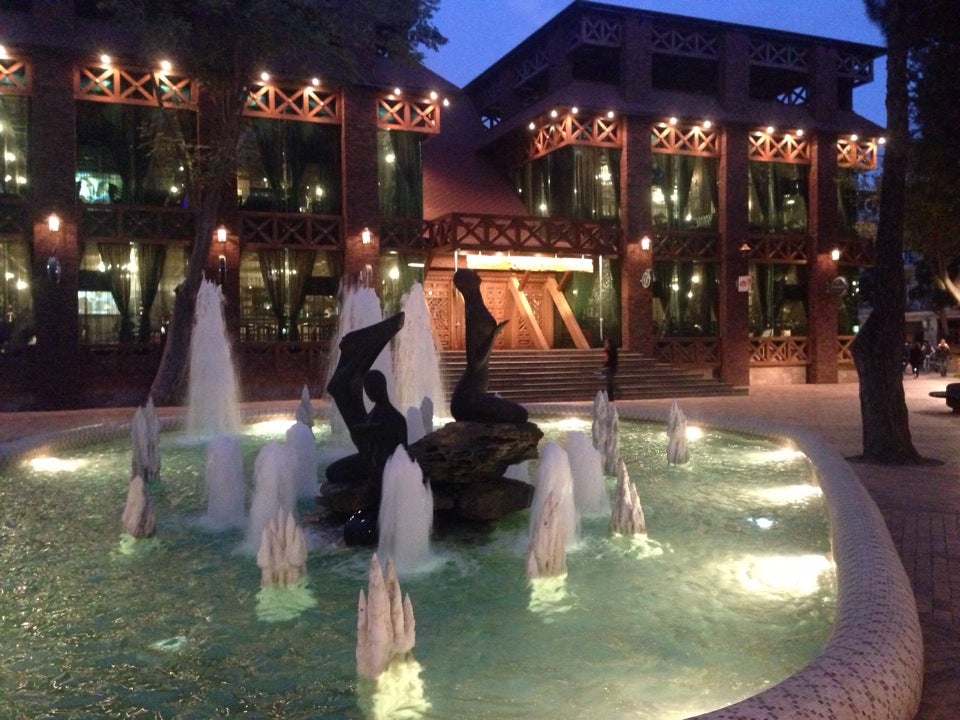 Əziz dostlar!
Böyük Sevinclə Sizi Bakıda ilk məclisinə evlərin sahibləri və Airbnb səyahətçilərini dəvət edirik!
Nə zaman?
Cümə axşamı, Dekabr 19, 20:00-dan
Harada?
Beer Hall - Molokan Bağı
Bizdən hər qonaq üçün içkilər xoş və xatirə hədiyyələri gözləyir. Oturacaqlar məhduddur.
Xahiş edirik, Linki takip və Qeydiyyat düyməsini basın, partiya da sizin üçün bir yer hazırlamışıq.
Hörmətlə və tezliklə görürsünüz
Sizin komanda Airbnb.
Yulia, yulia.garayshina@airbnb.com
Dear friends! Passionate Airbnb travelers and hospitable hosts!
We are happily inviting you to join our very first party in Baku!
Let us treat you and your friends to complimentary food, drinks, and fun at an event hosted by Airbnb's international team.
When?
Thursday, 19th of December, starts from 8PM
Where?
Beer Hall - Molokan Garden
You are more than welcome to invite a friend or a family member! :-)
We are looking forward to meet you in person and hearing from you! Share with us your AirLove and all the awesome stories from Airbnb trips or your hosting experience. Sharing is caring!
To attend, simply click the SIGN ME UP! button below. We kindly ask you to RSVP today.
Hope to see you soon! With Love, Your Airbnb team.
For questions and special requests please email us: yulia.garayshina@airbnb.com, Yulia.
Дорогие наши друзья!

C огромной радостью приглашаем вас на ПЕРВУЮ встречу сообщества хозяев и путешественников Airbnb в Баку!
Приходите вместе с друзьями и близкими. Будем вам рады! :)

Когда?
В четверг, 19 декабря, с 20:00
Где?
Beer Hall - Molokan Bağı

Мы будем знакомиться и общаться друг с другом, делиться лучшими историями гостеприимства и путешествий вместе с Airbnb.
Каждого гостя ждут напитки и вкусные угощения, приятные и памятные подарки от нас.

Пожалуйста, нажмите кнопку ЗАРЕГИСТРИРОВАТЬСЯ!, чтобы мы приготовили вам место на вечеринке.
Напишите нам: yulia.garayshina@airbnb.com, Юлия

С любовью и до скорой встречи, Ваша команда Airbnb.
Airbnb Baku
This event is led by an Airbnb community member, and is not an official Airbnb meetup. Airbnb does not endorse any host, community member or unofficial event, and is not responsible for any activities related to unofficial events.
When

Thu, December 19, 2013 (meetup over)




8:00 PM — 11:00 PM

---

Where

Beer Hall - Molokan Bağı
6/8 Uzeyir Hajibeyov Street
Baku, AZ1000
Azerbaijan

---

Organizer