I'm the owner and operator of McVicker Pickles, where I blend my Kansas roots with California flavors via small batch pickles, mustards, and jams. Coming from four generations of Kansas farmers, I learned all about pickling and canning from my grandmas Margarett and Harriet. My updated versions of old-school recipes won first place in three categories at the 2012 Eat Real Festival in Oakland.
Learn • 2 hours • Group size (5-10)
This class will give participants a thorough introduction to the world of pickling via hands-on instruction. You'll quickly see that dill cucumber pickles are just the tip of the iceberg when it comes to veggies that can be transformed into delicious pickles. We will cover both fermented
and vinegar-based pickling methods in this interactive class.

The experience is limited to 10 participants, so you'll get personalized pickle education along with a chance to sample several of McVicker Pickles' most popular products. Free pickle-backs included!

Most importantly, this will be a fun, engaging experience where guests are encouraged to BYOB and make it a social event as well as a learning experience!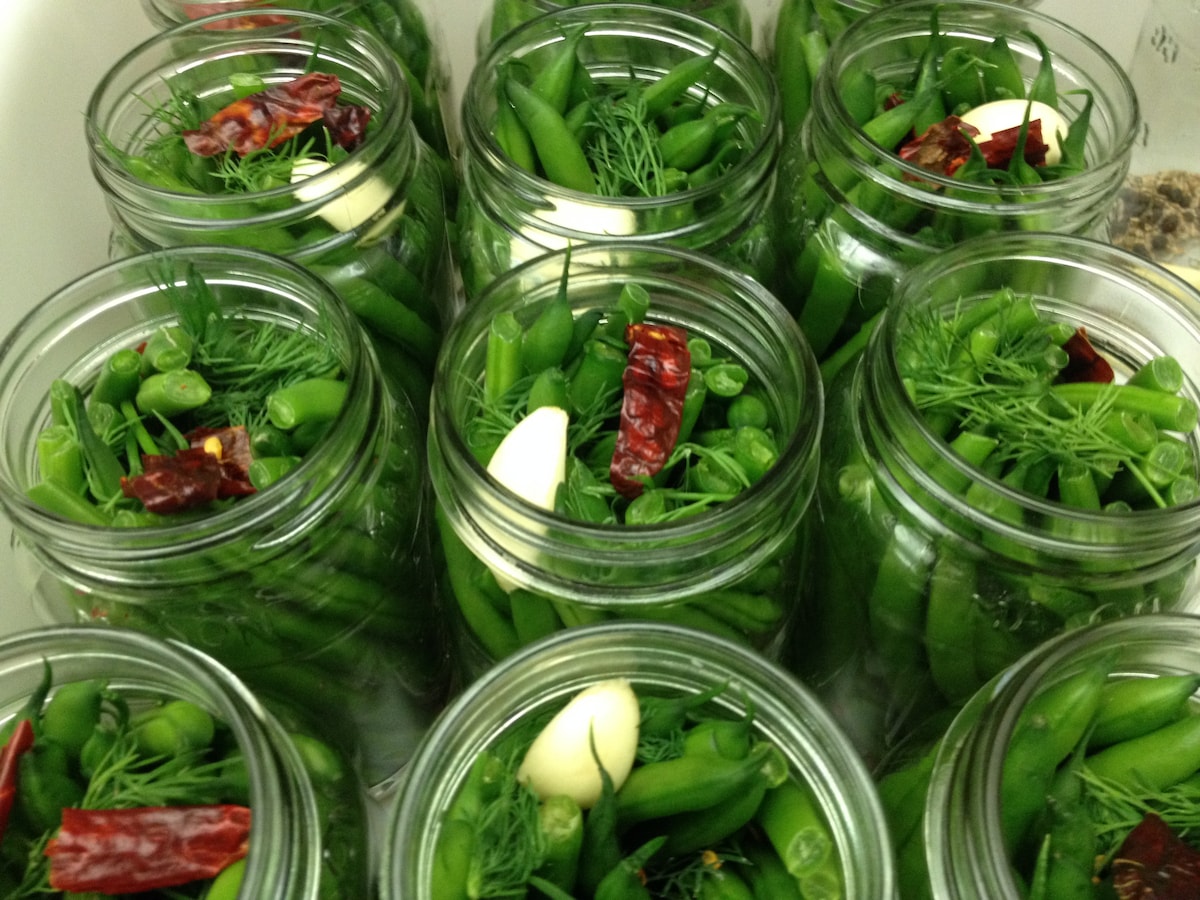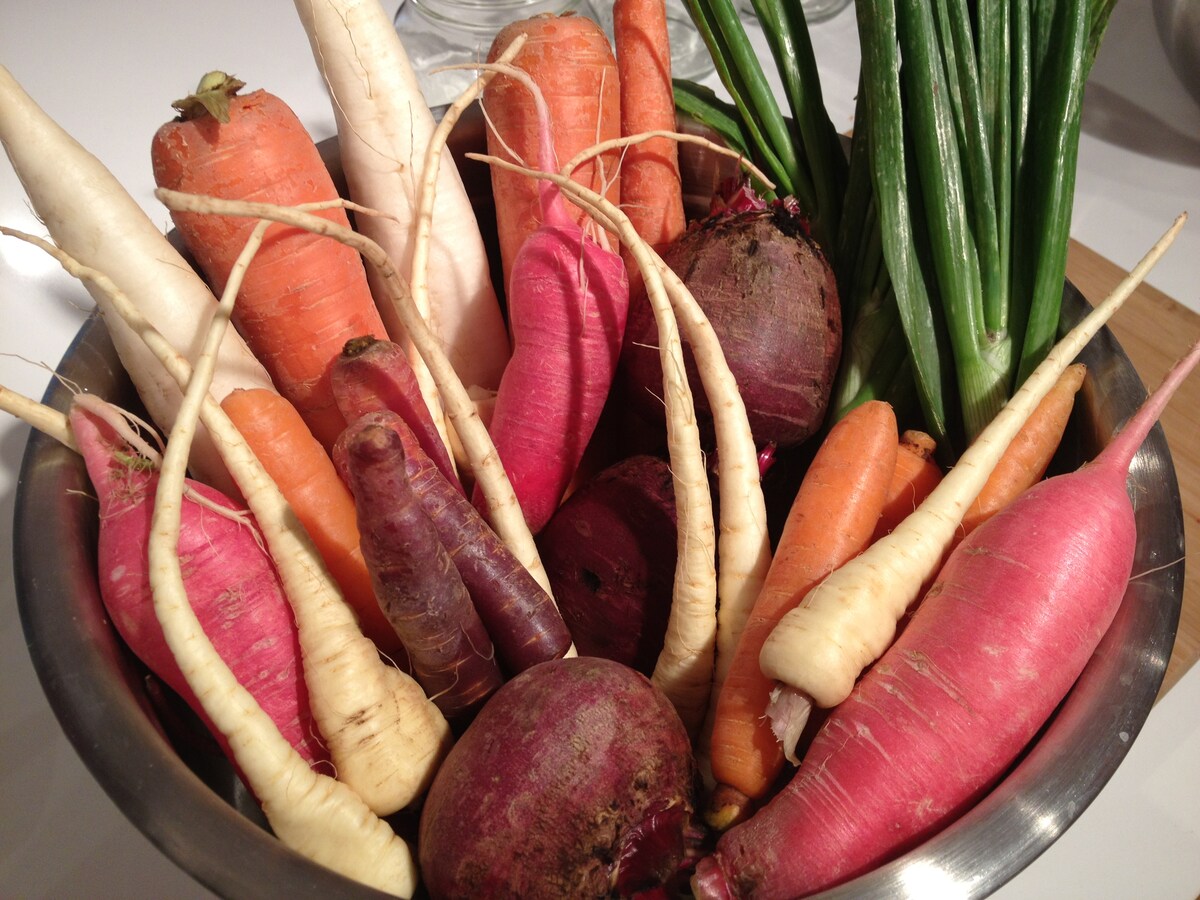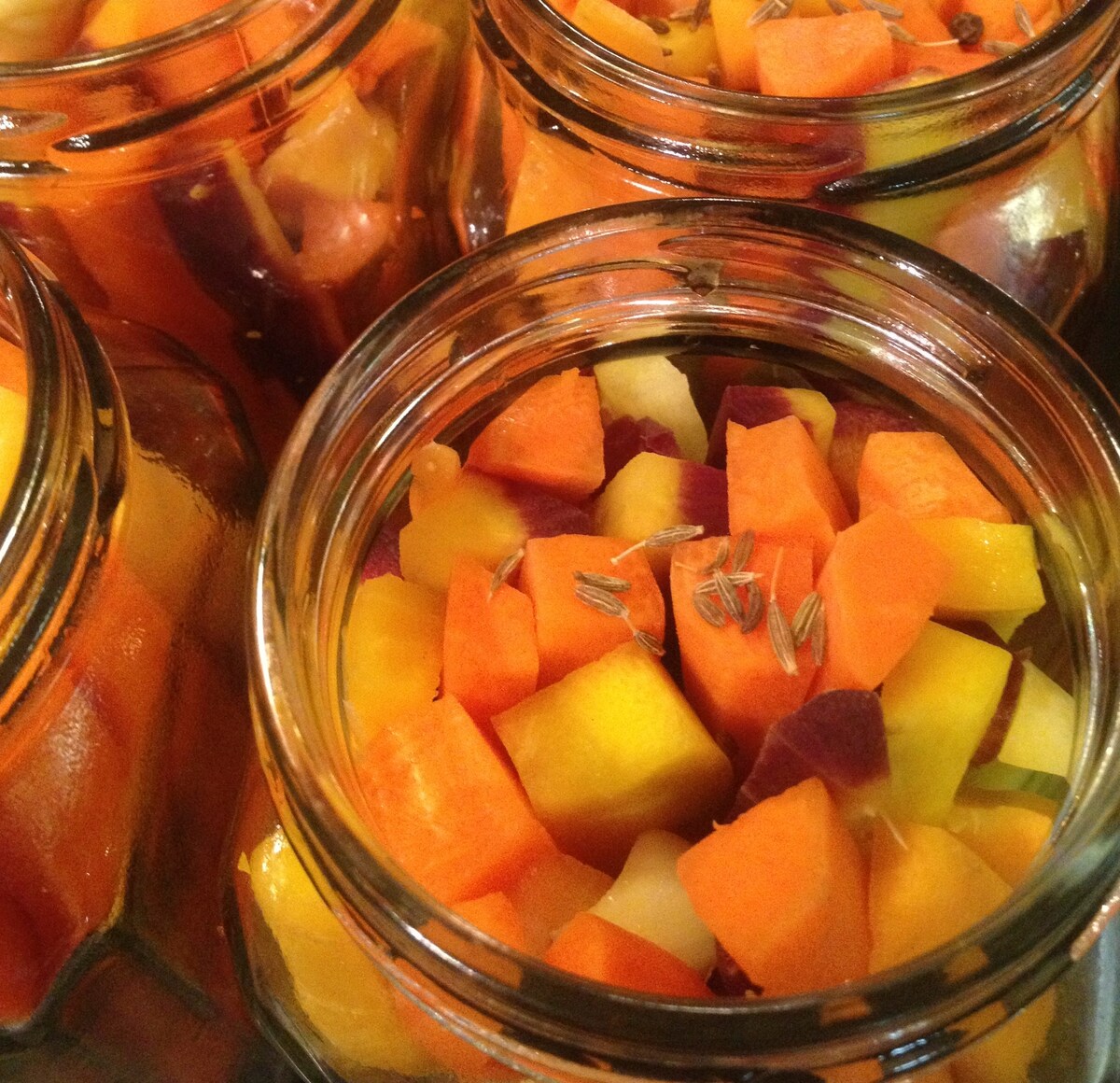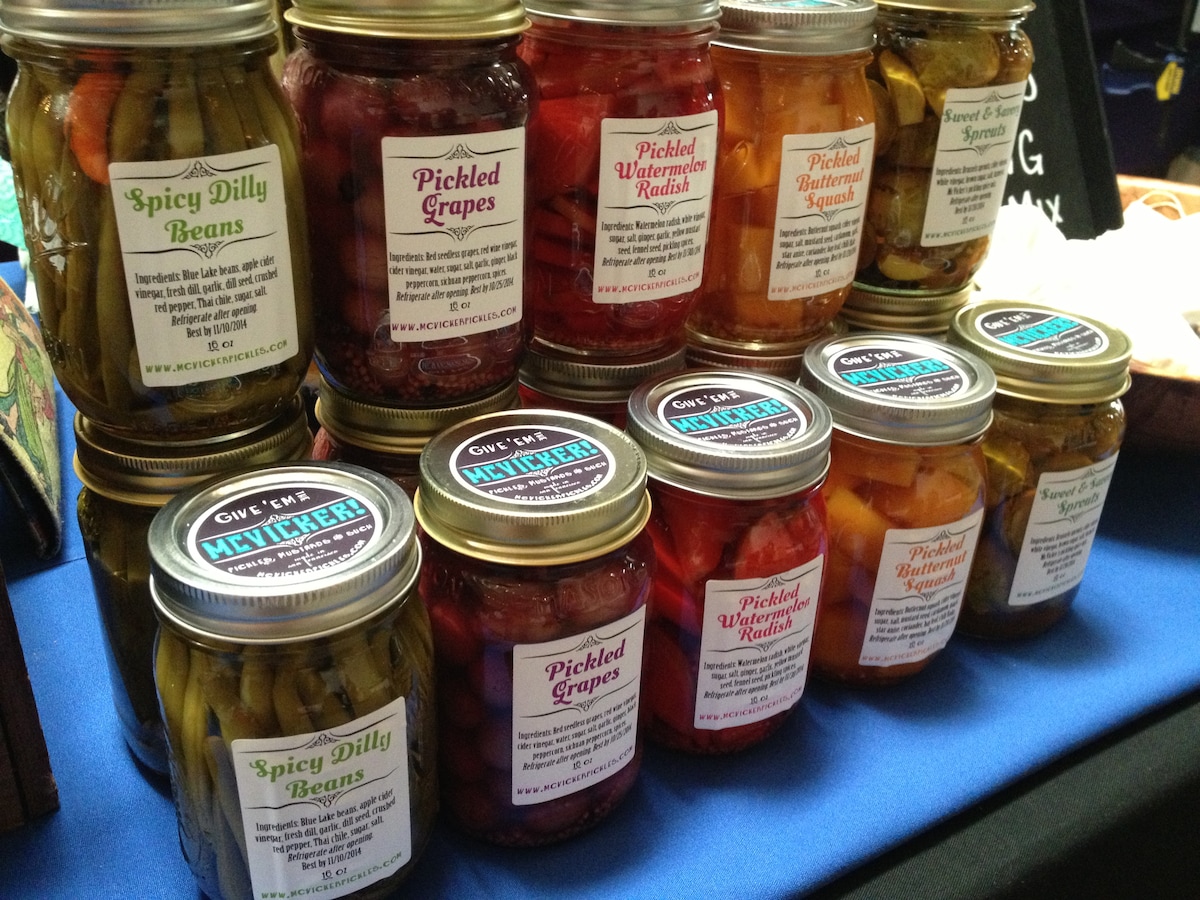 - Fun and Interactive! Pickle-backs surprisingly good :) - Kelly was a great host! Super knowledgeable! - Helpful handout for DIY picking at home. - Enjoyed making two kinds of pickles. Good size jars - Take-home seasoning packet a plus. Overall a really fun evening, highly recommend!

Kelly was great. This was a fun class that was easy to participate in, and I left with a lot of knowledge that I'll keep forever.

It was great learning about the different methods of pickling with Kelly! She made it fun and interactive. I can't wait to try making some more on my own.

Kelly was awesome! We learned the two main ways to pickle (with vinegar and through fermentation) and then actually did it. We even left with one of each type of pickle to take home and try (once they are ready). Not only did we learn a lot, but the environment is also great--super fun and social.

I had a great time learning how to pickle with Kelly! She knows her stuff and made the class fun and interactive. I can't wait to eat what I made!

Pickling is fun. The class is a hands on tutorial to fermentation and vinegar based pickling. The atmosphere of the class is super casual and it is designed to permit the students to interact with each other. The class start by eating a selection of pickles made by the host, so bringing drinks is recommended! You end up with a couple of pickle jars, one to ferment and one in vinegar. To be ready to consume those jars will need to rest for a few days, so it is best to take the class at the beginning of the vacation so that the pickles can be eaten. Those jars would not pass an airport check in. Going with friends to the class would surely make it super fun!

Kelly was great! She clearly knows her way around pickles -- we learnt a ton and had a great time making our two batches of pickles.
Requirements
Not appropriate for small children (under 8).
Must be 21 for BYOB.
Guest Refund Policy
Full refund 5 days prior notice. Within 5 days 50% refund.
Weather Policy
Rain or shine.