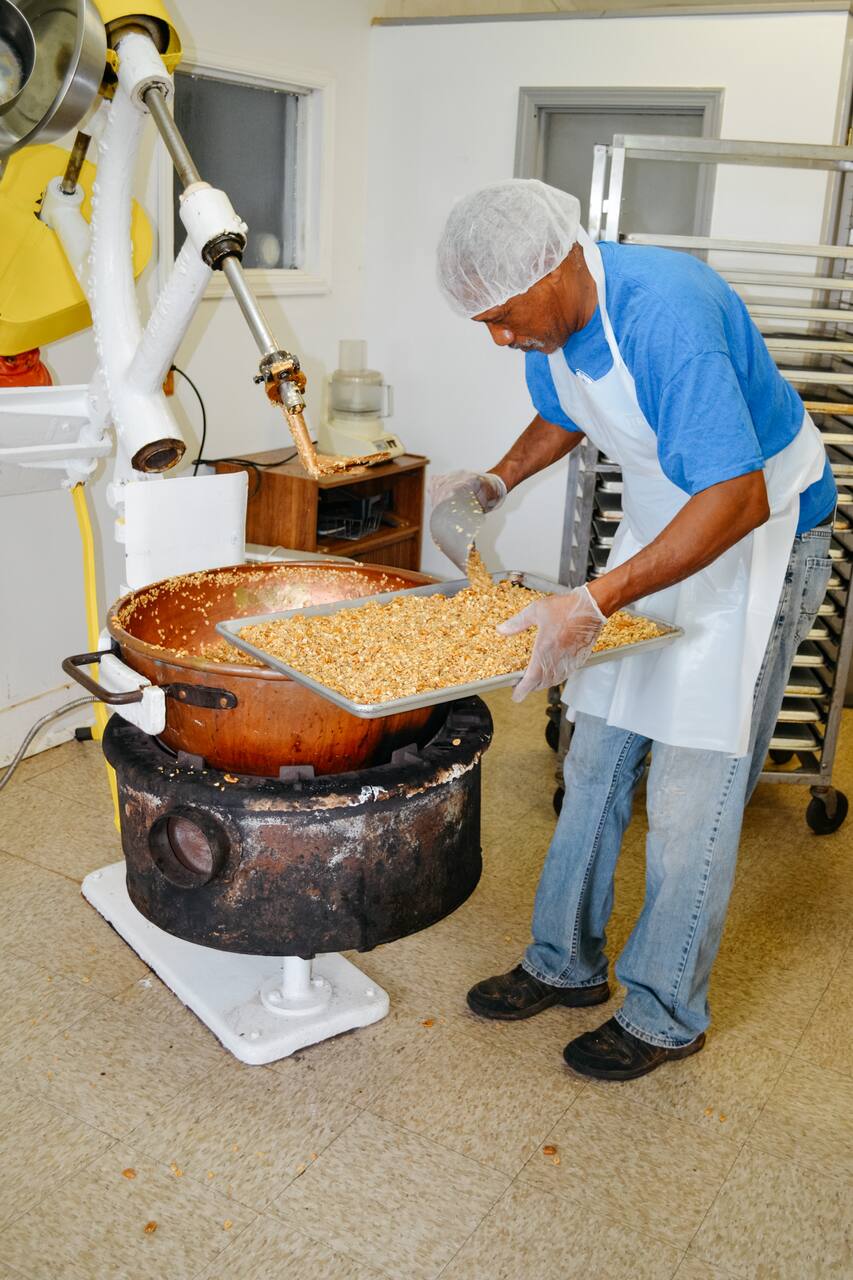 Tour Pecan Orchard and Work in Bakery
Tour Pecan Orchard and Work in Bakery
Includes:
1 meal and Snacks
Languages:
Offered in English
Carol Schuster has been a member of Koinonia Farm since 2016. She is in charge of the hospitality team and oversees over 1,000 guests coming through Koinonia every year. She loves telling people the fascinating story of Koinonia Farm. She will be assisted by other community members who have been taking care of our pecan orchards sustainably since 2012. Geneva Brown, the bakery coordinator, has…
Koinonia Farm is an intentional Christian community & working farm. Our vision is to love through service to others, joy through generous hospitality, and peace through reconciliation. One of the ways we enact this vision is through sustainable farming. Our pecan orchards produce our main crop and since 2012 we have been using biological methods to grow pecans in healthy ways for earth and people.
This is a
social impact experience
where 100% of what you pay for this experience goes to Koinonia Farm. .
On this experience, guests will go on a guided tour of our pecan orchards. These beautiful trees provide a peaceful walk any time of year. Guests will ride on hay bales in a wagon pulled by a tractor through the pecan orchards. The guide will explain to guests the methods of sustainable farming used and demonstrate methods of caring for the trees. Guests will then spend time in the onsite…
What else you should know
The tour through the pecan orchards is enjoyable for all ages. Working in the bakery doesn't require any food skills. Restrooms available onsite. Tour, bakery, and lunch are all at the same location.
Lunch
We are more than happy to accommodate any dietary restrictions. Simply let us know!