Find places to stay in San Francisco on Airbnb
Discover entire homes and private rooms perfect for any trip.
Discover Airbnb Categories
Discover
Airbnb Categories
Find homes you would never have known to search for.
Explore more
What guests are saying about homes in San Francisco
Over 300,000 guest reviews with an average of 4.8 out of 5 stars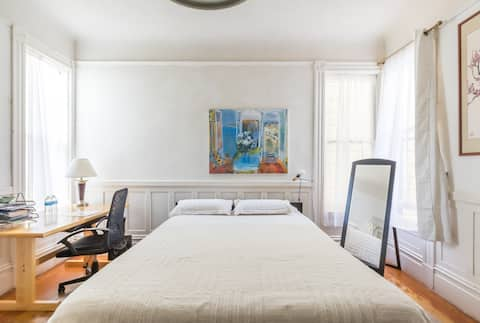 "Budi was a very friendly and gracious host. He helped with our bags when we arrived, and had great suggestions for dinner right off the bat. He also checked in on us halfway through our stay to make sure everything was going well. We had a great experience with him. Our room was clean and cozy, and the location was incredibly convenient. We had full use of the driveway, and we were never more than 20 minutes from any of our destinations. My girlfriend and I would be happy to stay here again--we spent our trip fantasizing about moving to San Francisco together!"
"Budi is an excellent host. He is very accommodating and tries to make you feel as comfortable as possible. The lodging price was very reasonable, you're paying an excellent location. It's right off of of the bustling Richmond district Chinatown that has very diverse food options (also Budi can provide good recommendations), it's reasonably calm and quiet at night, off convenient bus stations which can take you directly downtown and other parts of the city and a park away from the golden gate bridge. Budi even gave me a thorough tour of the glamorous neighborhood. "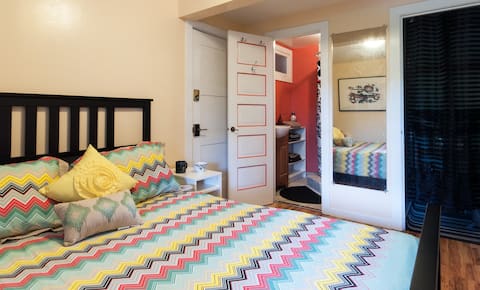 "Mimi and Mosh were the most attentive and genuine hosts. The property is just as described, Charming and private, with a private garden as the view as well as available to use. It is newly remodeled, beautiful and clean. We so enjoyed getting to know Mosh. The neighborhood is a beautiful upscale neighborhood in the San Francisco Pacific Heights neighborhood. The Presidio is 2 blocks away with beautiful walks (lovers lane) in the woods to the bay where Alcatraz and the Golden Gate Bridge rise bigger than life! We would definitely recommend this property and we would stay here again in a heart beat!"
Travel with peace of mind when you book on Airbnb
Protection with AirCover
The most comprehensive protection in travel. Always included, always free.
Flexible cancellation options
Cancellation options make it easy to re-book if your plans change.
24/7 customer support
Talk to our support team from anywhere in the world, any hour of the day.
Add dates for updated pricing and availability